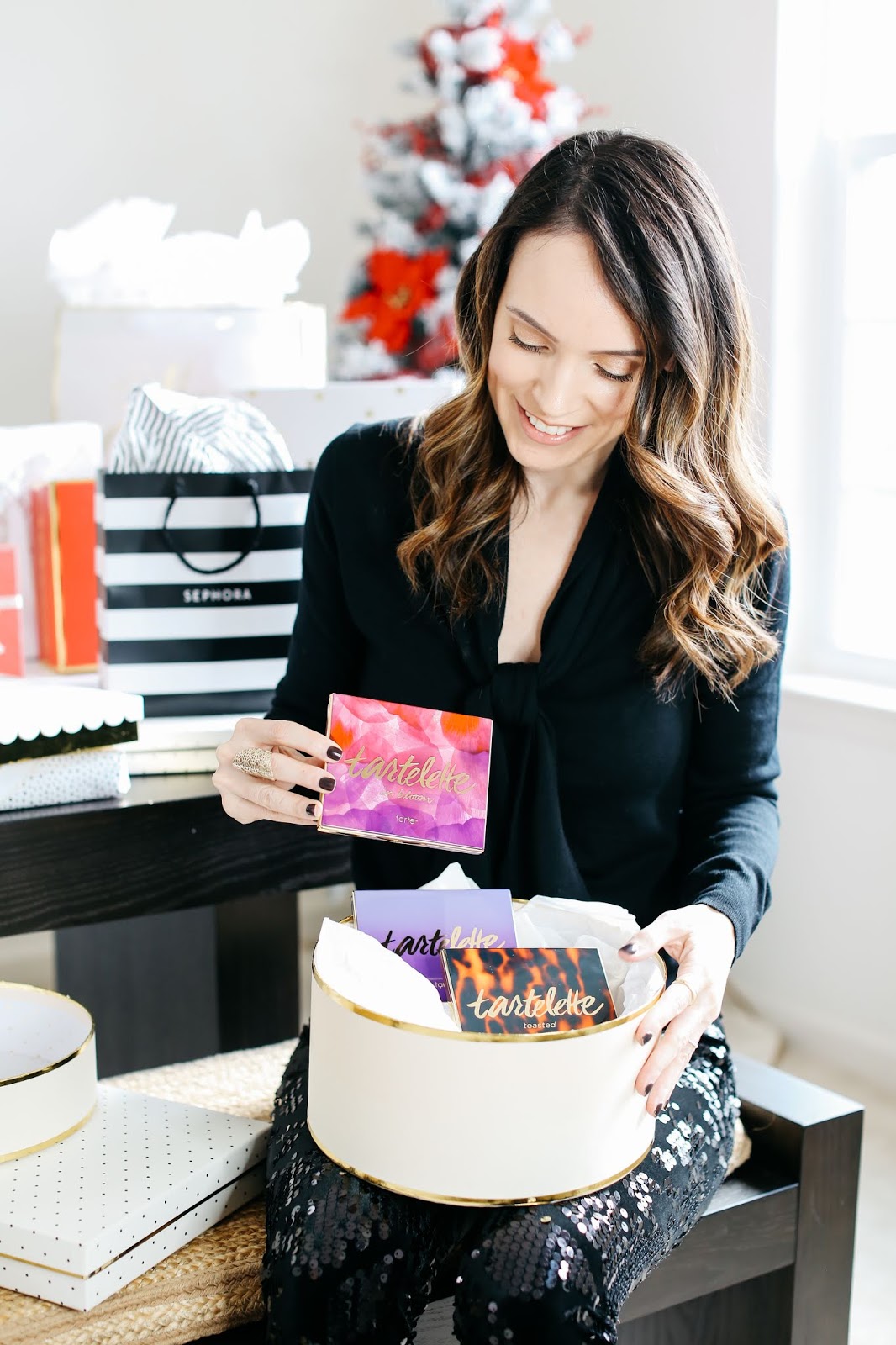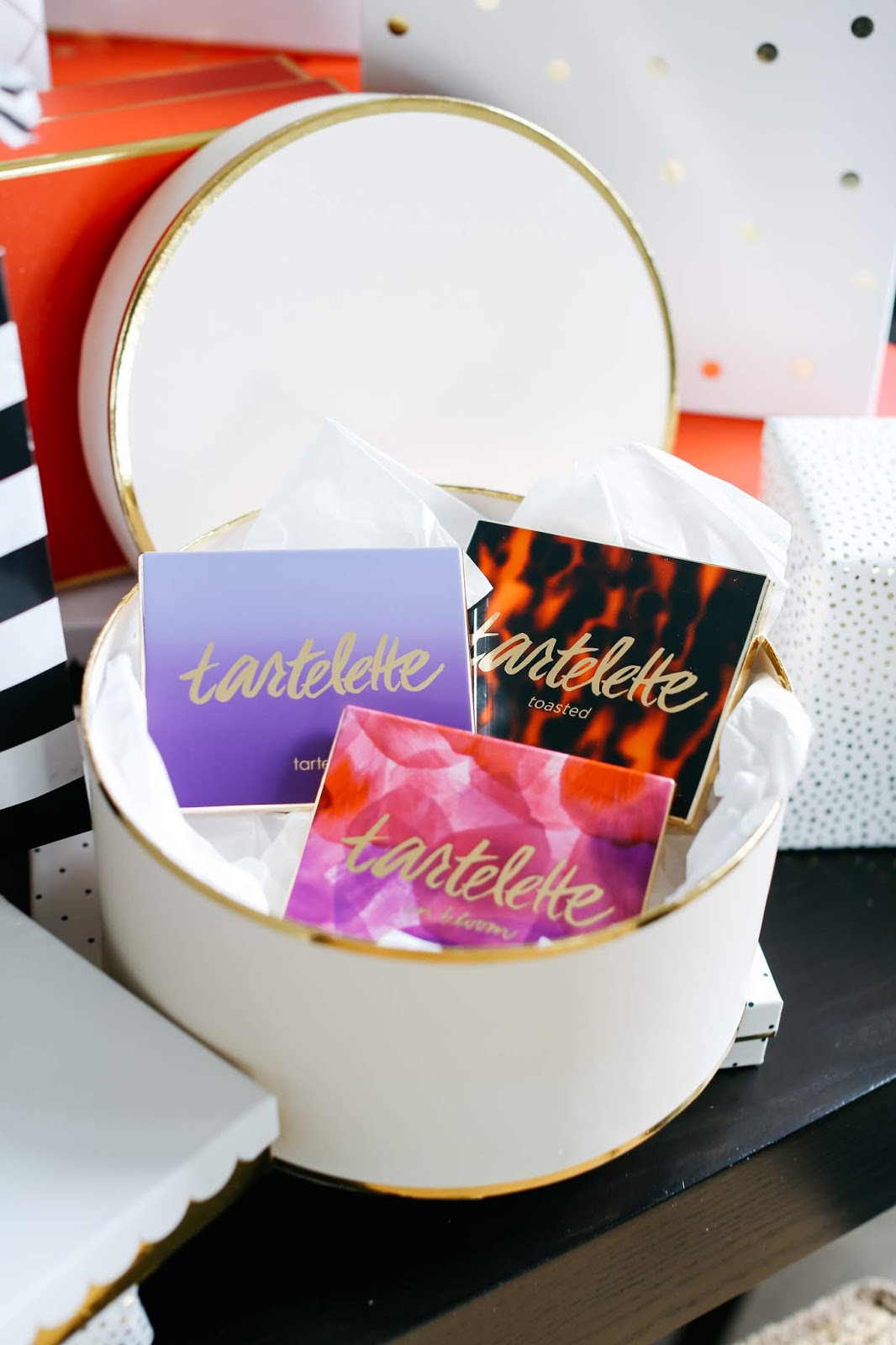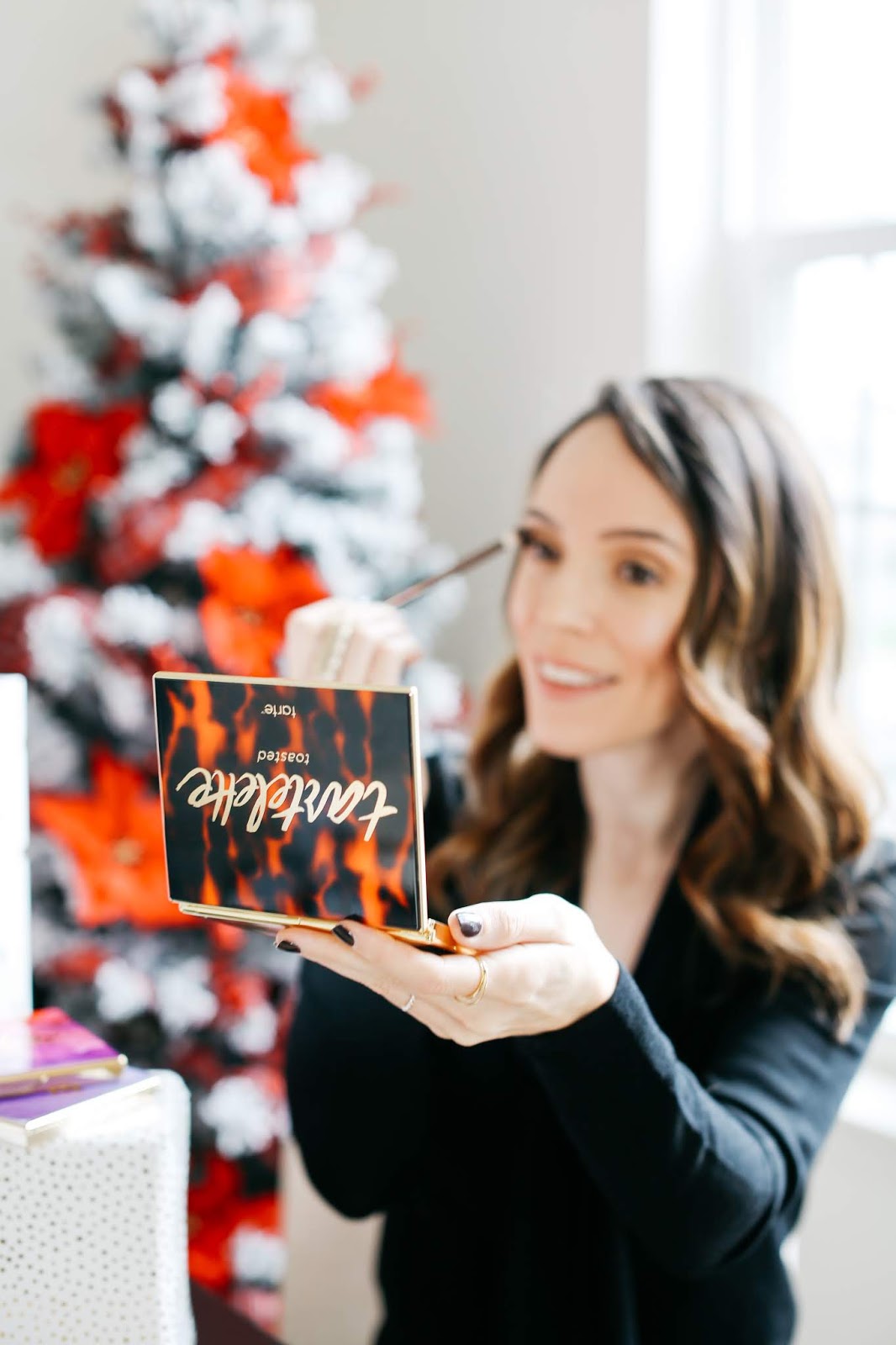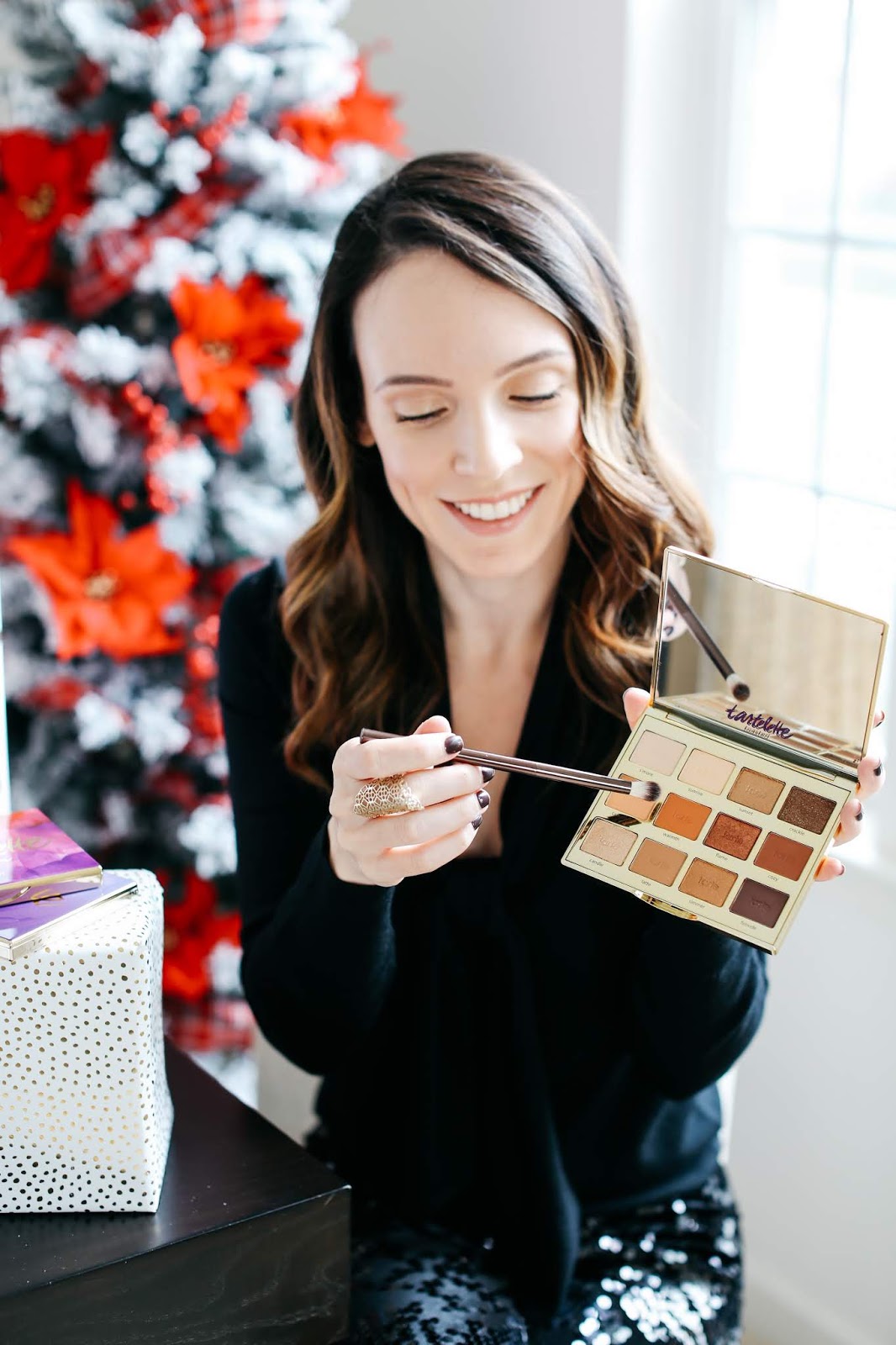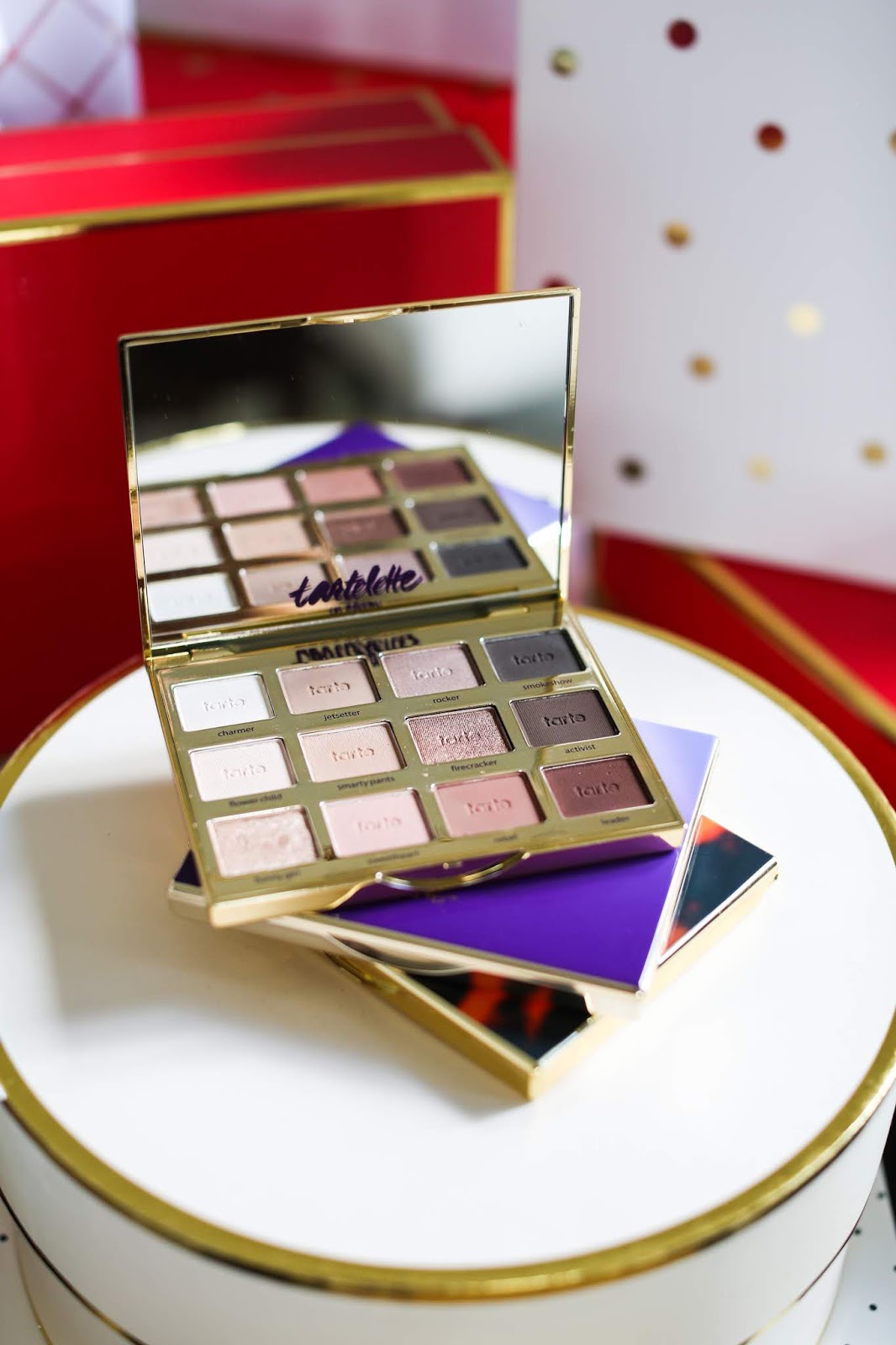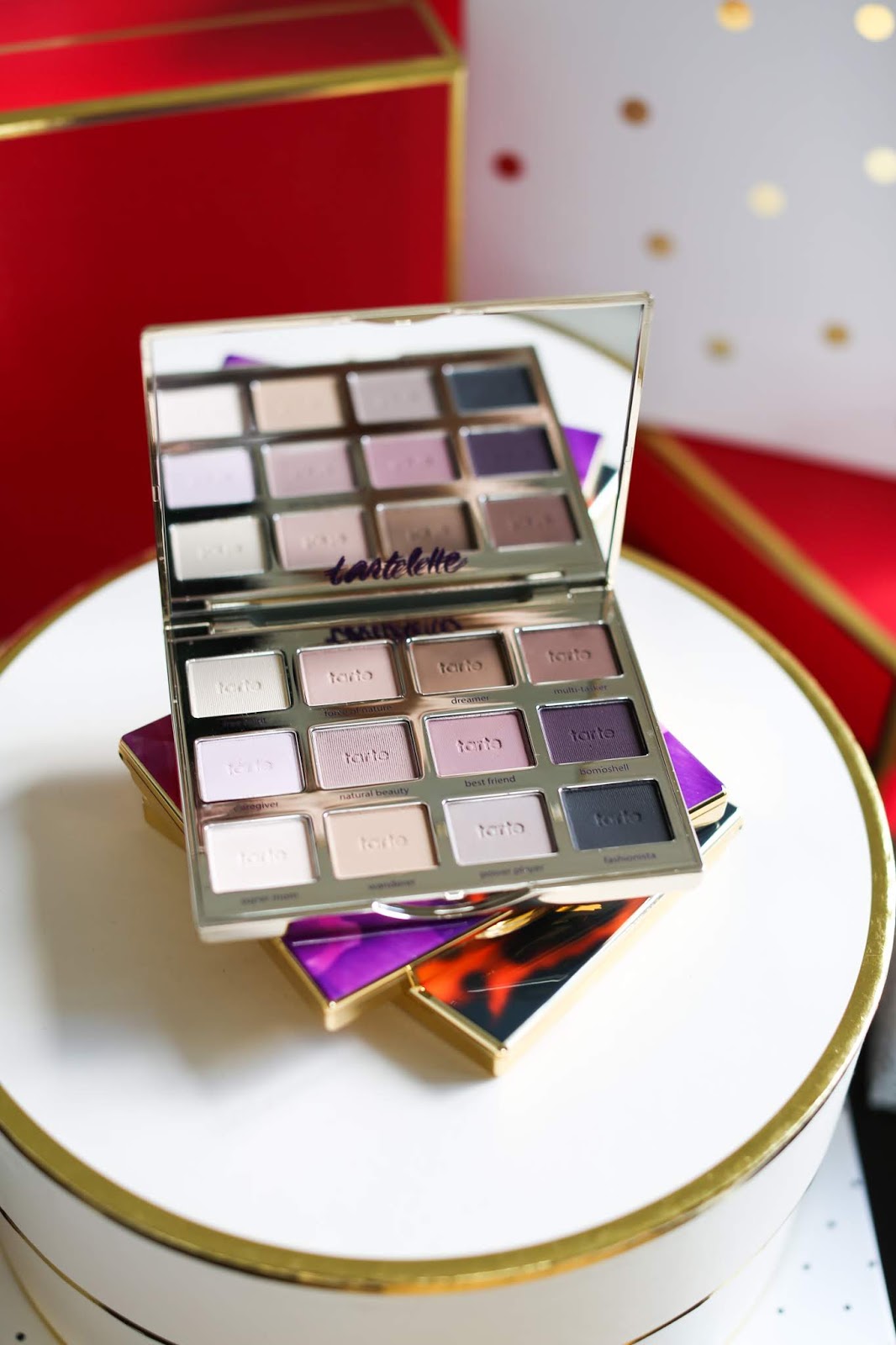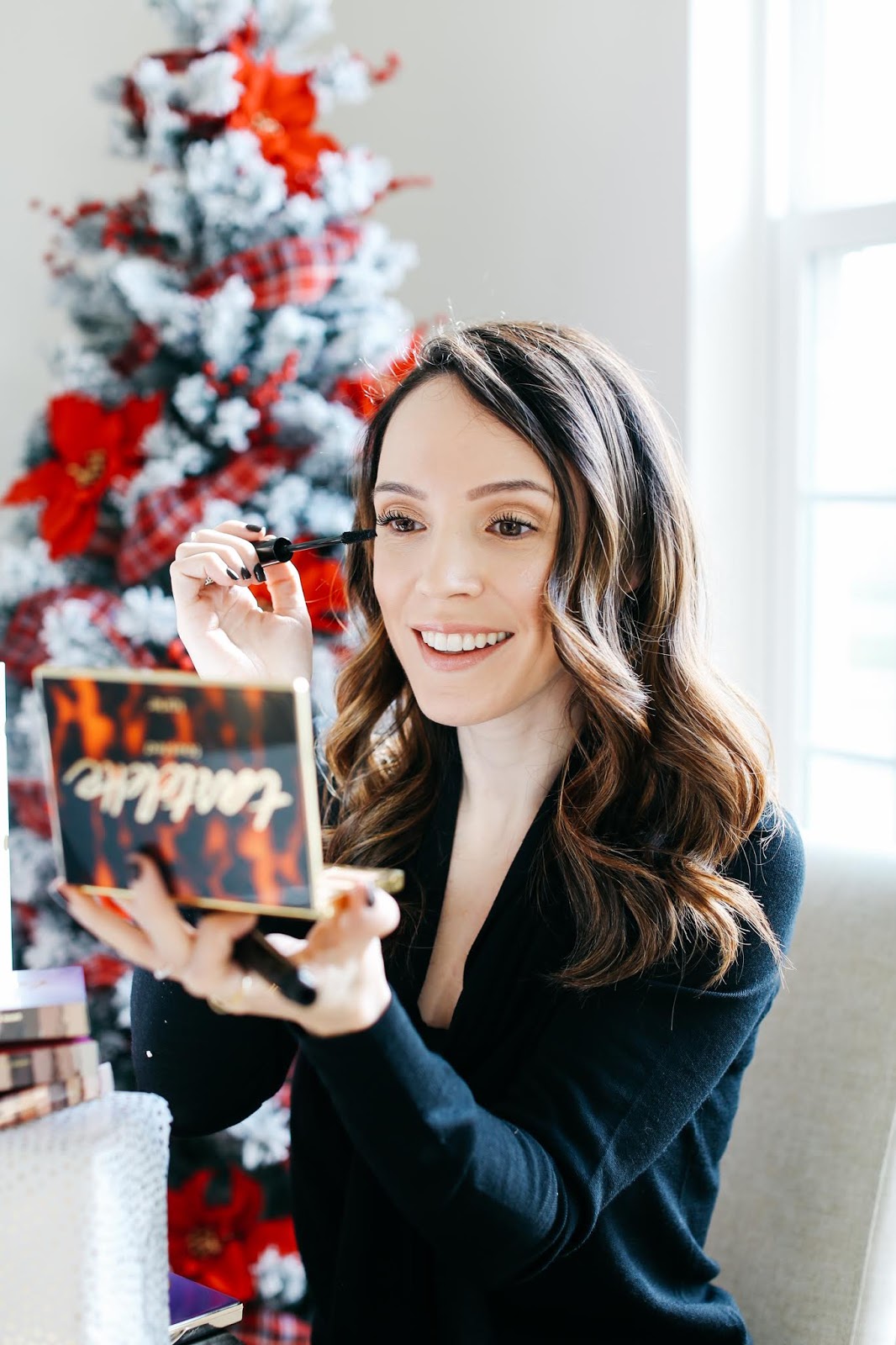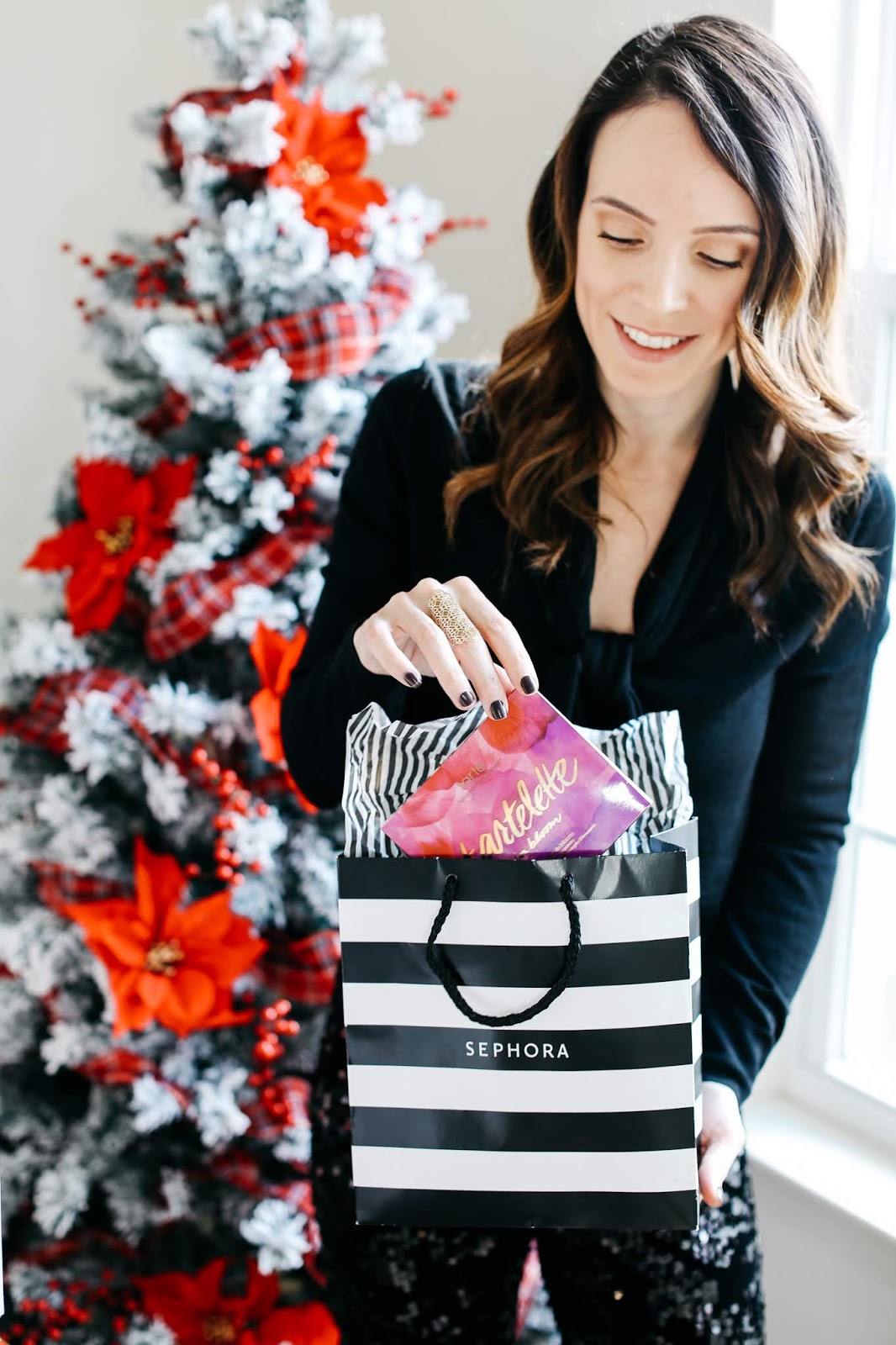 Cyber Monday sales are in full swing today and
Sephora
has one of the best deals going on both online and in-store. They have had a
Daily Wow promotion
going on every single day for the past week where one beauty buy is 50% off! The discounted items are available to everyone – both
Sephora Beauty Insider Members
and non-members. I'm a bit biased because I'm a neutral lover, but
today's Daily Wow
is the best one yet. All three of
Tarte's Tartelette palettes
are 50% off today only! Full price they are $39 so today's discount brings the total (before tax) down to $20. *throws confetti* That means you can buy one as a gift and then one for yourself (or buy both for yourself #nojudgement) And with the purchase of $45 or more, you can get a bag of samples or a bag of trial size products if you spend $90 or more. Here's a quick rundown of all the palettes and my thoughts on each:
1.
Tarte Amazonian Clay Matte Eyeshadow Palette
– This is an all matte palette in neutral shades. In other words – the palette we have all been dreaming of! If you haven't tried any Tarte palettes before, the texture is exceptional. The pigmentation is rich but can easily be sheered out to create a more subtle look. This is the kind of palette you need as a basic in your makeup collection. It has pale shades perfect for the lid, amazing neutral browns and taupes for the crease and a few dark shades to use as a liner or to intensify a smokey eye. If you need a no muss, no fuss palette for everyday that can create a variety of looks, this is the palette to get.
2.
Tarte In Bloom Clay Eyeshadow Palette
– If you primarily use matte shades but want the option to throw on a shimmer shade from time to time, this may be the palette for you! It contains 9 matte shades in varying neutral colors and 3 microshimmer shades. The microshimmer formula is beautiful and gives a gorgeous glow to the lid rather than a glittery finish. The shades are once again very wearable for daytime, but can also create a glam evening look as well.
3.
Tarte Toasted Eyeshadow Palette
– For someone that wants more of a mix of matte and shimmer shades, the Tarte Toasted Palette is the best option. While the other two palettes have a mix of cool and warm shades, this palette is for the warm lovers. All the colors have a golden undertone with shades of warm browns, rose golds, rich burgundies and a few gorgeous pale beiges that would be great on the lid. As with the two previous palettes, there are shades for the lid, crease and liner and they can be used to create a ton of different looks.
I know many of you will ask which one is my favorite and I honestly had to look at them over and over again to really decide. I love each palette and think the formula and pigmentation are exceptional and the colors so easy to blend. But, I do love wearing both matte and shimmer shades in my daily looks so the
Tarte In Bloom Clay Eyeshadow Palette
edges out over the other two by just a fraction of a point. Ha!
If you are looking to add a few extra items to your cart to get your sample bag, I would suggest the following to wear with this palette:
Thanks to Sephora for sponsoring this post. All opinions are my own.