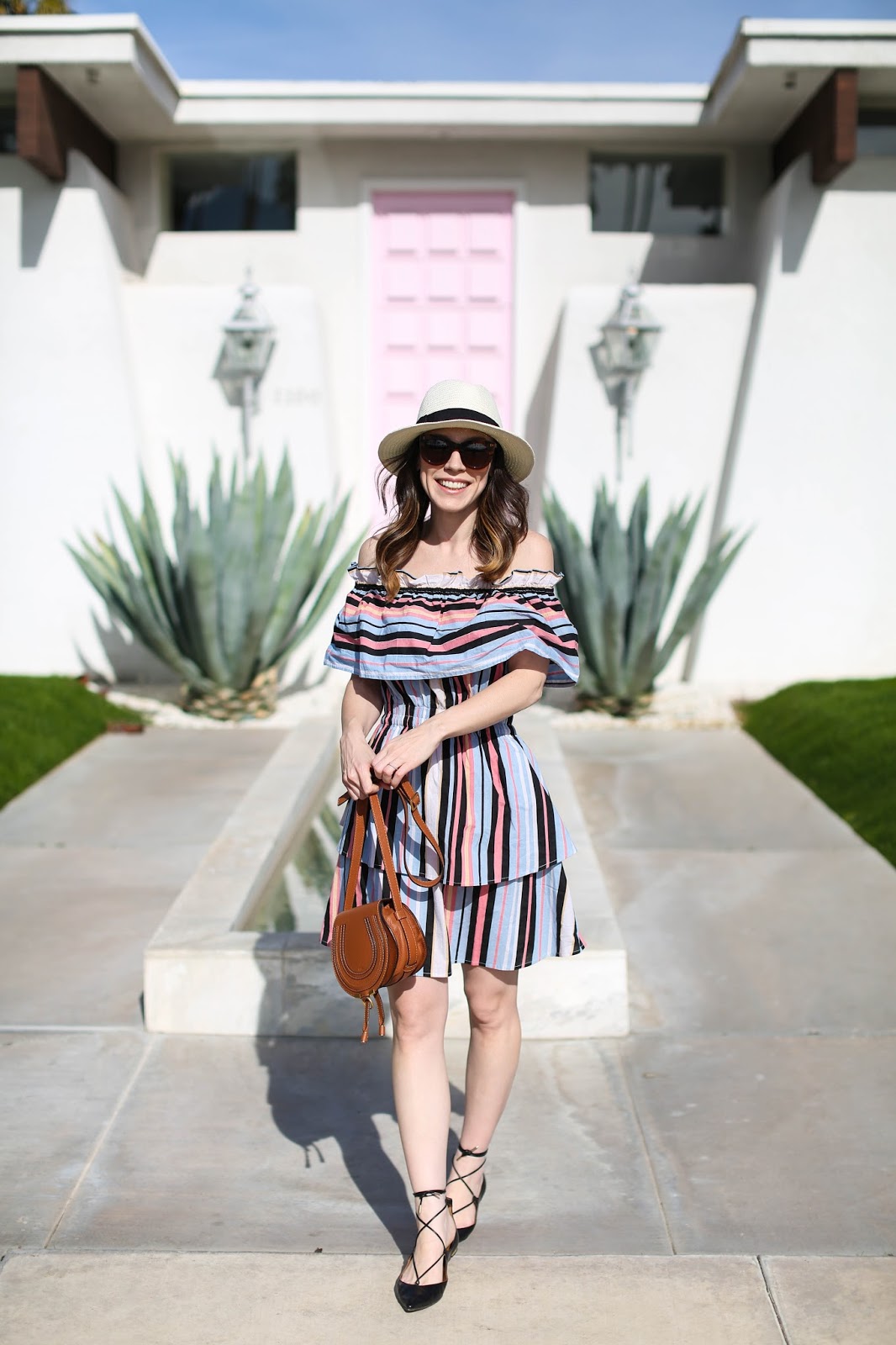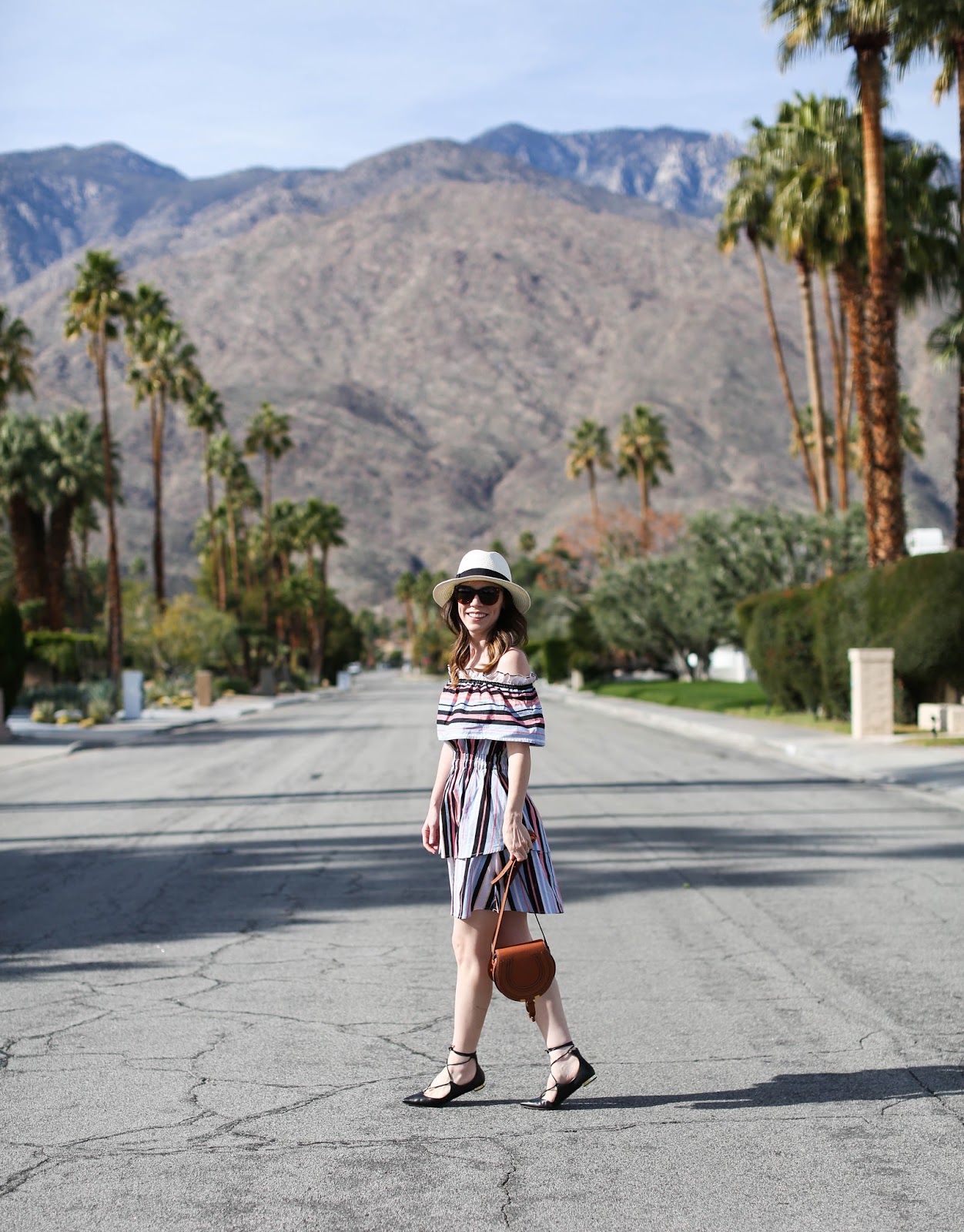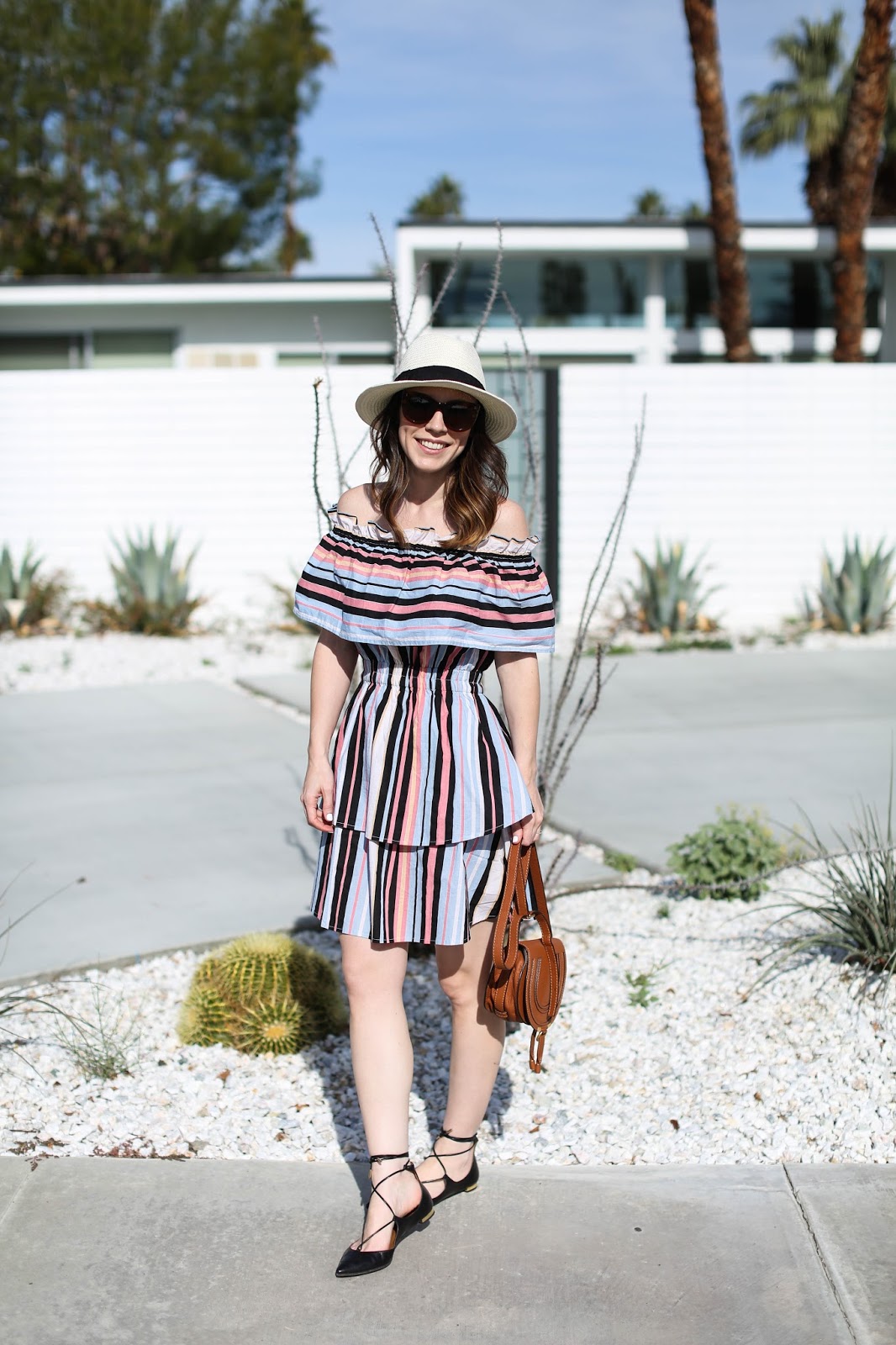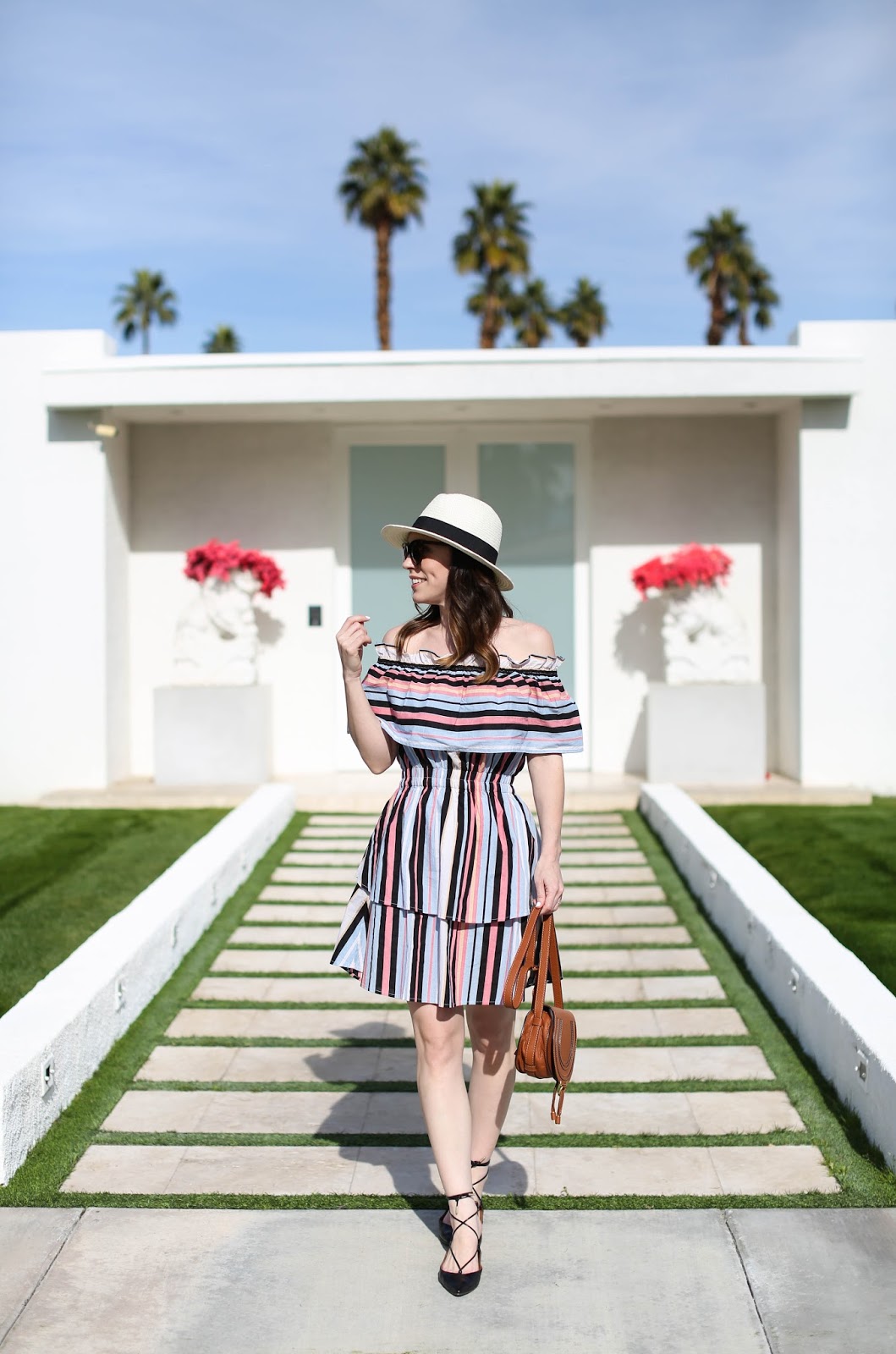 One of my favorite things to do when visiting a new place is drive around looking at the homes in the area, admiring different architecture styles that are representative of the area and culture. Palm Springs is by far one of THE best places to do this because the homes are so distinct and unique to the city. Of course, I had to seek out the famous pink door that I have seen all over Instagram (it even has its own hashtag #thatpinkdoor), which surprisingly was very easy to find (just google the address – yeah, it's that easy). In fact, while we were walking around the neighborhood, we ran into the next door neighborhood of the pink door home and she told us that the nephew of the owners put the home on YouTube to bring some attention to it (without the owners knowing) and it became a viral sensation. While the home is beautiful in person, there are so many other homes in the same neighborhood with just as much if not more character. The light colors, symmetrical designs, tropical plants and trees mixed with the mountains in the background make for a scene that seems straight out of a movie. 
One of my favorite items to wear on warm weather trips are dresses because they are much easier to style – and pack for that matter. I usually just throw on a hat, fun shoes and a cute bag with a dress, or keep it even simpler with just a bold lip and sandals to complete the look. While I tend to shop many different sites regularly, Revolve is one of my favorites for vacation looks (remember
this post
,
this post
and
this post
– all from  Revolve!). I rounded up 20 other dresses from the site in the widget below that would be perfect for a warm weather getaway! And no, this isn't sponsored, I just really adore their site and love sharing my favorite recommendations with all of you. 😉
Anyone have any vacations coming up?! I would love to hear where you are going!
Shop more dresses for a warm weather vacation:
!function(doc,s,id){ var e, p, cb; if(!doc.getElementById(id)) { e = doc.createElement(s); e.id = id; cb = new Date().getTime().toString(); p = '//shopsensewidget.shopstyle.com/widget-script.js?cb=1484528321793?cb=' + cb; e.src = p; doc.body.appendChild(e); } if(typeof window.ss_shopsense === 'object'){ if(doc.readyState === 'complete'){ window.ss_shopsense.init(); } } }(document, 'script', 'shopsensewidget-script');