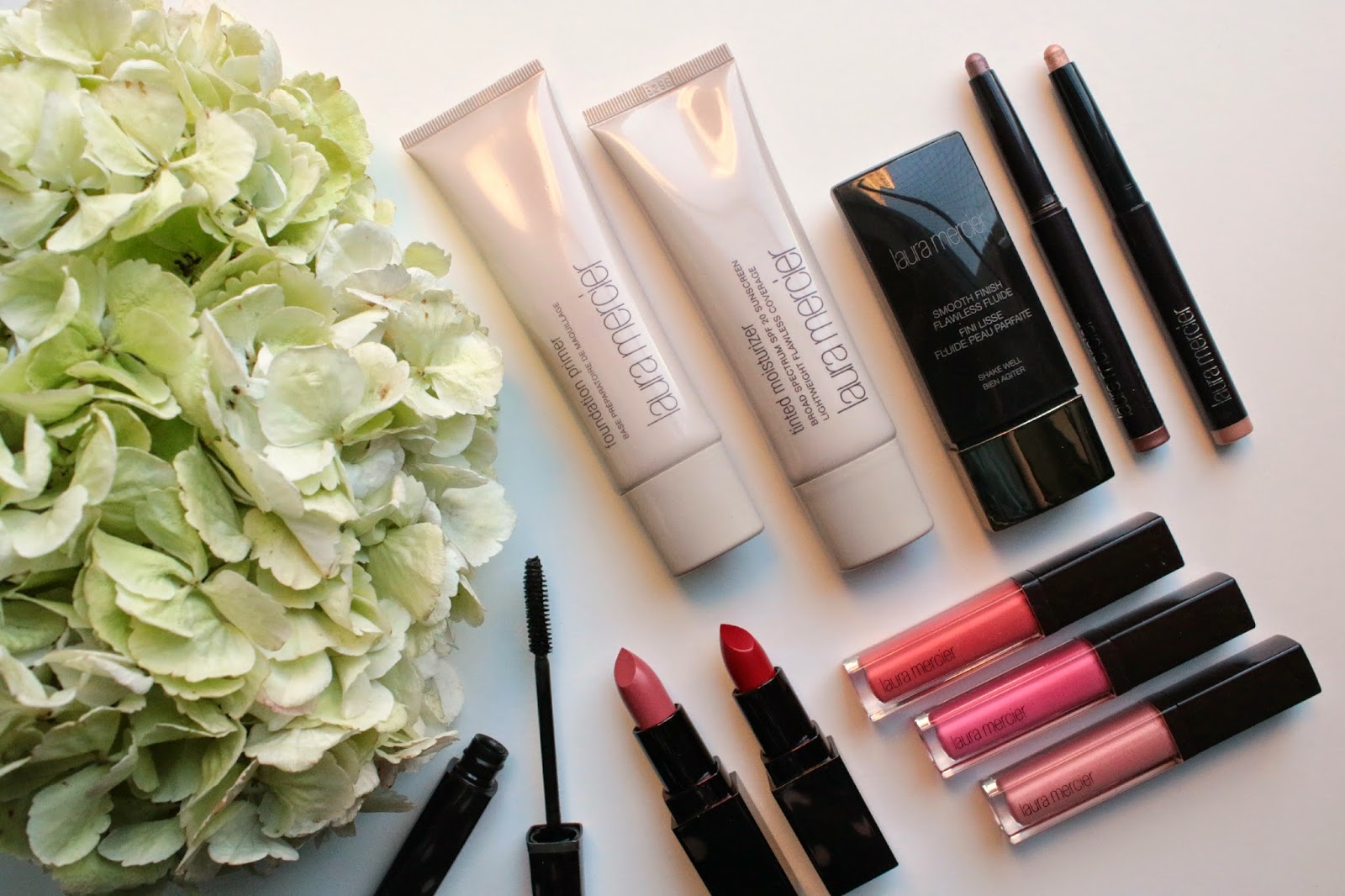 There are so many great things about blogging (and a few icky ones but let's be positive here folks), but probably one of the best aspects is having the opportunity to try brands that I haven't tried before. Now Laura Mercier has been around for a number of years, but it was not a brand that I ever tried prior to blogging (I know, where have I been?). Fast forward 2+ years and a handful of my holy grail products are from Laura Mercier. If you don't believe me, just click here to scroll back through my blog and see all my reviews.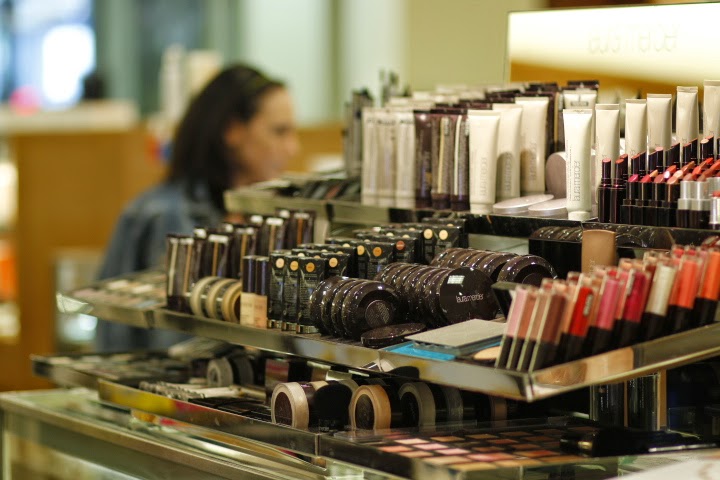 The range of products she is most known for are complexion products, which are essential to creating
Laura Mercier's
famous "flawless face". And since I have a few of her foundation products, powders and concealers, I can attest to their ability to create a virtually perfect complexion. Even though I am quite confident in my makeup applying abilities (I did work behind the makeup counter for years), I was excited when the Laura Mercier team asked me to go visit my local LM counter and sit for a complete makeup consultation in preparation for this post. Frankly, it was one of the best experiences I've had in a long time and it reminded me why it's important to go back to a counter now and again to get that professional experience.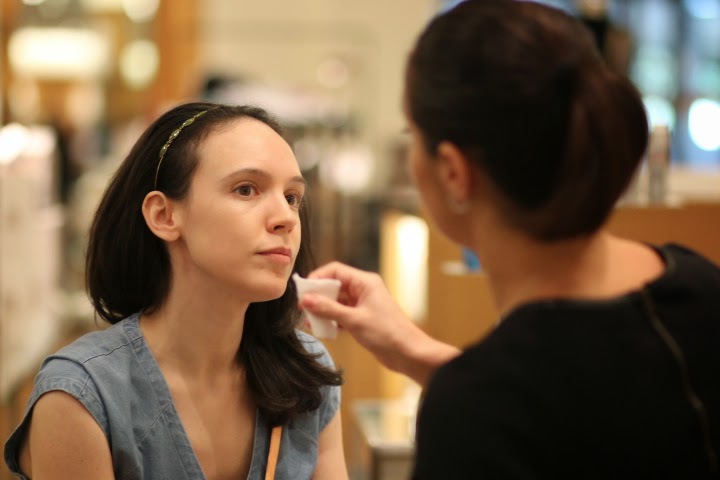 After sitting with the Laura Mercier makeup artist for 45 minutes, I realized there were so many great tips and tricks I had forgotten and was unaware of when using her products. Understanding how to work with a brand's products from a brand representative makes all the difference. So first we discussed the flawless face and why it's important to Laura Mercier:
A flawless face creates the perfect setting for the rest of the makeup.
Starting with a clean, even face is like starting with a great palette.
Letting one's natural skin show through is very important in creating a flawless face.
After I got the why, we dove right into how to get that flawless face:
Starting with the right skincare is essential. (don't have to tell me twice)
Decide what finish and texture you want before exploring different foundations. If you don't know, explain to the beauty consultant what sort of skin you have, your concerns and your lifestyle.
When choosing a foundation color, it is always best to choose 3 shades and swatch them on the chin. Start by the lip and pull down to the neck to make sure it matches completely. Use your finger to press it into the skin and the color that disappears is your shade.
Only a dime-sized amount of foundation is needed to cover the entire face. (I was using way too much. Whoopsie)
When applying foundation, start in the center of the face and blend outwards towards the hair line, ears and jaw.
Use a damp sponge or fingers to apply the foundation. The warmth of the fingers helps the foundation disappear into the skin. This can be a matter of preference, but after seeing the makeup artist apply both the primer and foundation with her fingers, I was amazed at how beautifully it blended into my skin. 
The steps to the Laura Mercier "flawless face" are: skincare, primer, foundation/tinted moisturizer, concealer/secret camouflage and setting powder.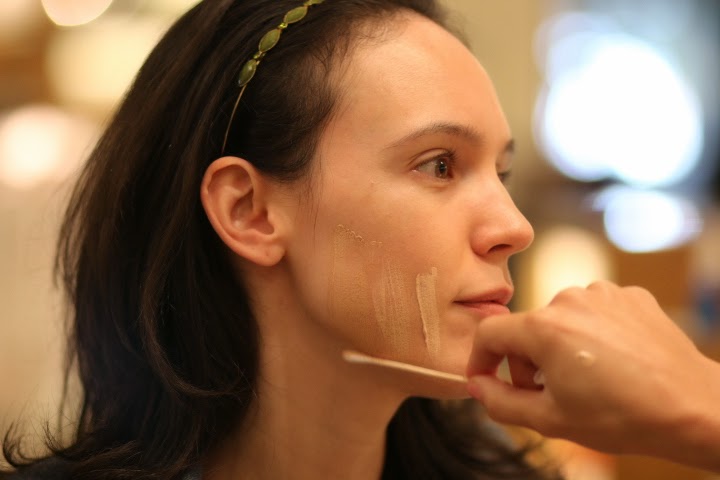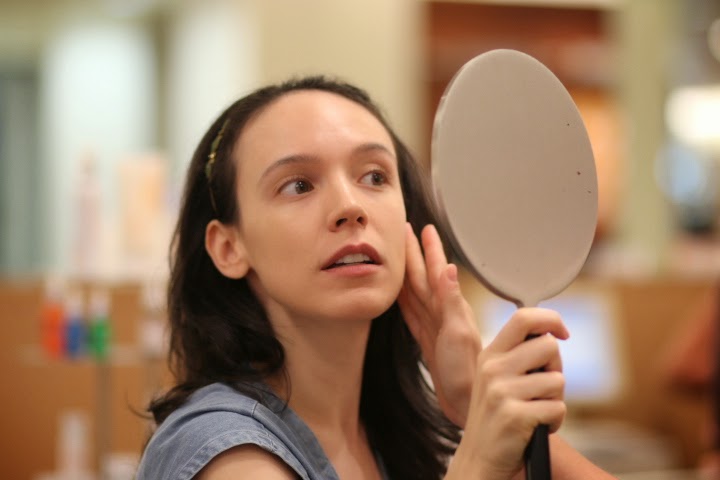 Here is my finished look with just the primer, secret camouflage, and tinted moisturizer, with a touch of bronzer on my cheekbones. I was amazed at how everything came together to give the most beautiful, but natural coverage and a true "flawless face".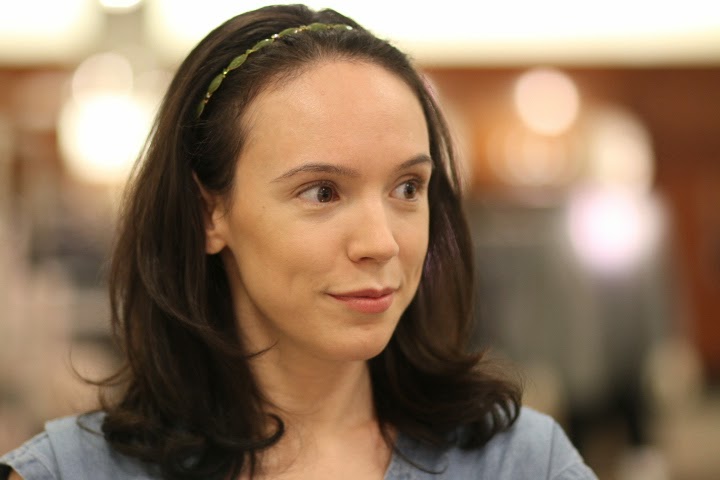 If you are new to the Laura Mercier brand, below is a cheat sheet for my recommended products to try. I have starred the must-have essentials.
I hope my tips and recommendations come in handy if you are looking to explore more Laura Mercier products. All her products can be purchased at
Nordstrom
,
Sephora
,
Bloomingdale's
or
LauraMercier.com
. And to end on a fun note, Laura Mercier is currently running an Instagram contest where you upload a picture of your "fresh face", use the hashtag #LMflawlesscontest and be entered to win $1000 (um hello, that is enough makeup for a lifetime) worth of Laura Mercier products. Contest begins October 14th. 
Disclosure: This post was sponsored by Laura Mercier through her partnership with POPSUGAR Select. While I was compensated to write a post about Laura Mercier, all opinions are my own.