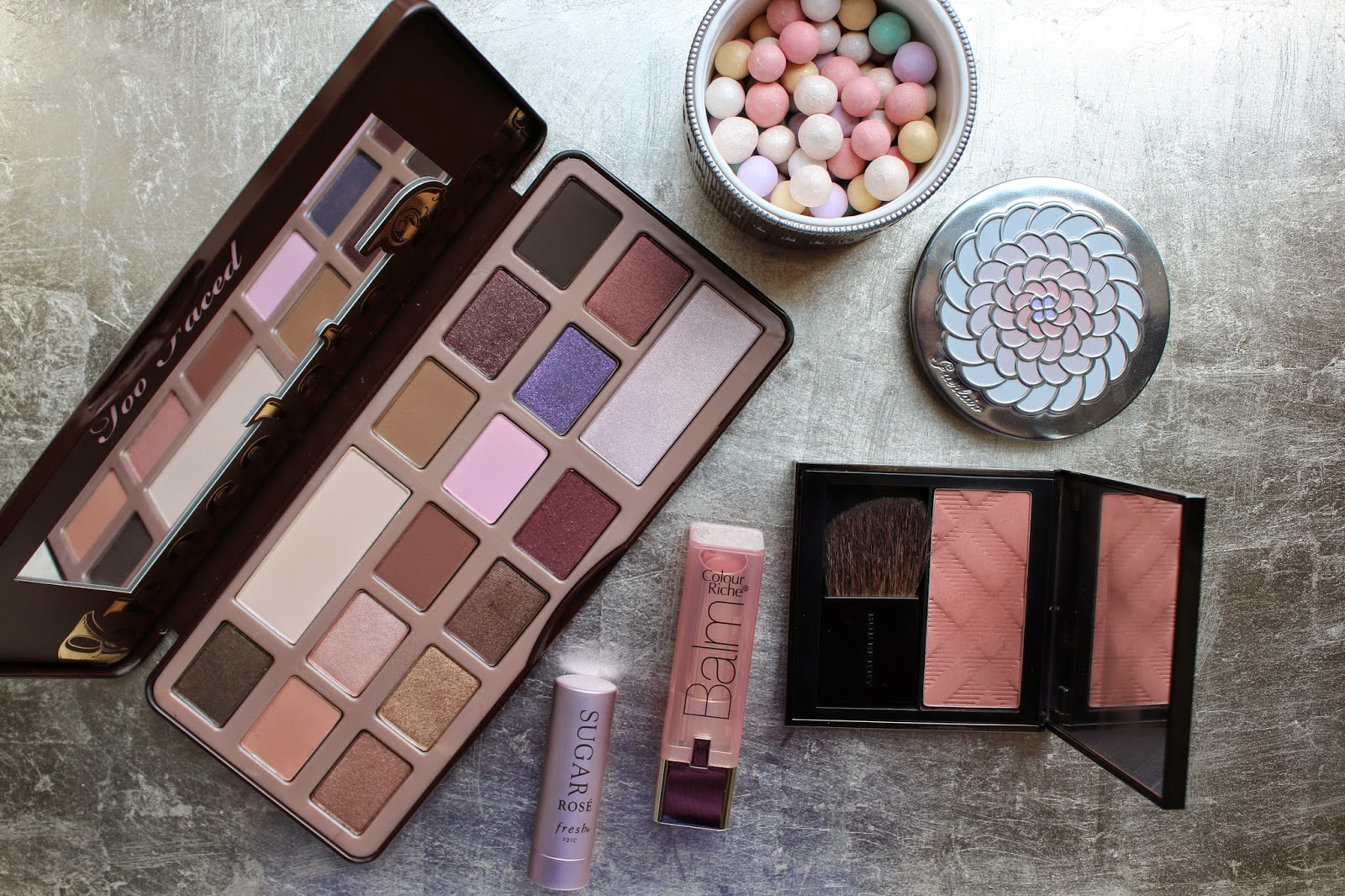 The
Too Faced Chocolate Bar palette
is what sparked this entire post. I had seen so many people raving about both the texture of the shadows and the scent of the palette, that my interest immediately piqued. I have mixed feelings about scented makeup products, but when done right they can really enhance the experience. And thankfully, the Too Faced palette lived up to the hype, which led me to wonder what other products in my collection do I enjoy using mainly because of the fragrance. There were only a few to be honest, but all of them successfully marry a pleasant scent with a great, efficacious product. But first, let's look at this
Too Faced Chocolate Bar Palette
a bit more in depth.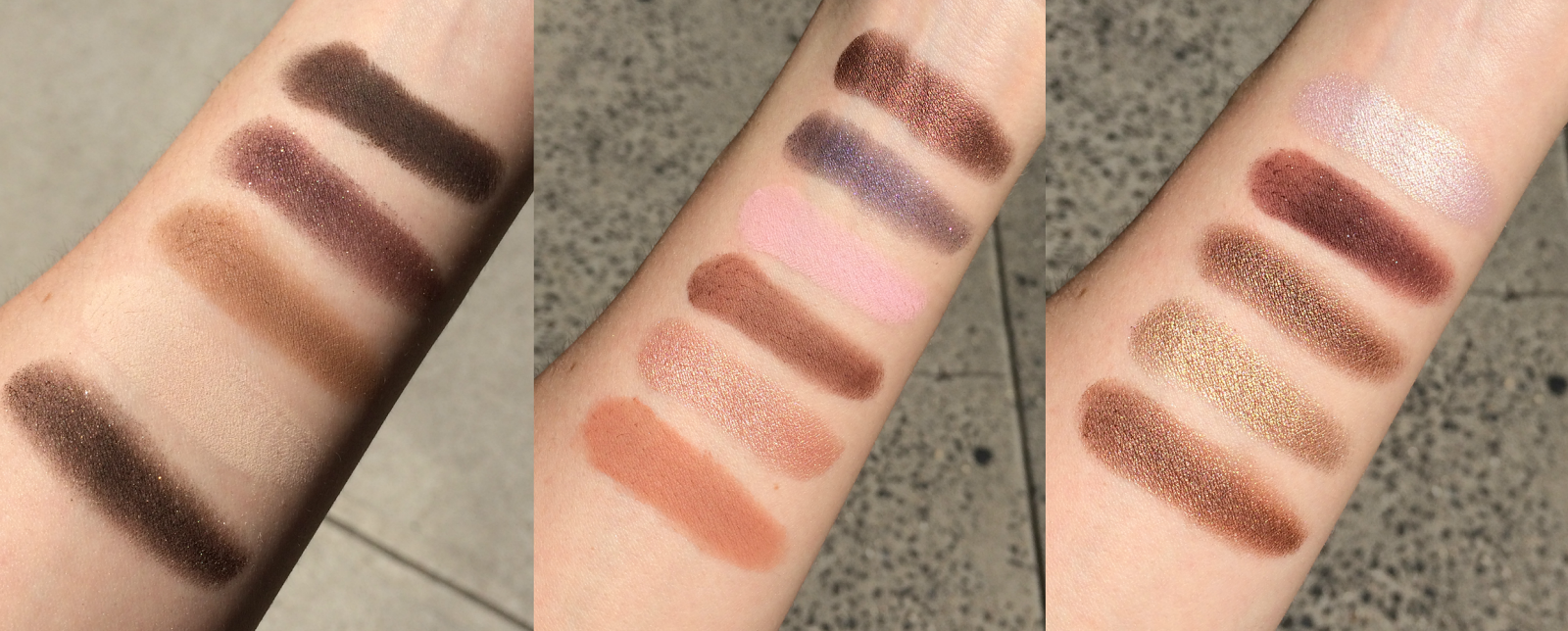 The swatches of this palette barely do it justice, but believe me when I tell you the texture of these shadows are magnificent. Buttery soft, rich pigmentation and a great balance of matte vs shimmer. The colors do skew a bit on the warmer side, so if you prefer grays, blues and taupes, this may not be for you. But for me, these colors wear well on my coloring so it has quickly become a regular staple. There is actual cocoa powder mixed into the formula which creates the chocolate scent, but it does dissipate once applied. I found the initial idea of a chocolate scented eye palette sort of kitschy, but the joke is on me I guess because I can't get enough. 
And while I'm at it, I should mention there are a few other items in my makeup collection with beautiful scents that match the great quality of the product. The
Guerlain Meteorites
scent is a delicate rose that seems apropos to the pristine and feminine look of the packaging. Though I was not expecting this, the
Burberry blushes
have a floral scent that is almost intoxicating. The other two are lip products which tend to be the most heavily fragranced, but if done right can be a joy to use.
Loreal's Colour Riche Balm in Nourishing Nude
has one of the best vanilla scents I've ever smelled, while the
Fresh sugar lip balms
never fail to win at balancing the fruity with the sweet. 
*press samples included
What are some of your favorite scented makeup products? Tell me in the comments below!