A body scrub with the most delicious scent, a finishing powder that gives my cheeks the most radiant glow and a skincare based makeup line from one of my favorite brands – this post has it all!!! Some products in this post were exactly in line with my expectations, and some were a complete surprise. Aren't beauty products great that way? Just when you think you will dislike something, you turn around and LOVE it. 
1.
Nyakio Giant Fig Body Scrub
– The first thing to pull me in with this scrub was definitely the scent. Fresh, fruity and sweet but not overwhelming at 7 am in the shower. Side note: don't you hate those products cant' be used too early in the morning because the scent is just too powerful? Yeah, I hate those too. The texture is somewhat solid and easy to keep together in your hands as you are scrubbing which is one of my favorite features of this product. Nothing worse they taking a scoop of body scrub and having it all run through your fingers before you even get through exfoliating one arm. 
2.
Shiseido Face Color Enhancing Trio
– This was the product I was referring to that was the complete surprise. I love multi-color finishing powders that help to color correct, give the skin a glow, add radiance, etc. But truth be told, the color range in this palette was not hitting my fancy – with the orange looking
too
orange and the yellow shade giving me the jitters, I was prepared for the worst. Boy was I wrong! This palette wowed me and then some! It was absolutely stunning and radiant on the skin. And I know what I am about to say next may seem too outrageous to be true….*whispers* but I like it better than the
Chanel Les Beiges Summer
powder (
reviewed here
). OMG!!!!!!!! I know, I know…that is a huge statement but it's the truth. Even since I received it (in the shade peach – you
need
to check out the other colors as well, see them
here
), I can't stop wearing it. It does tend to be a bit dusty when dusting the powder through, but who cares when the color is this beautiful? Ok, I have gone on enough about it. Onto the rest of the products.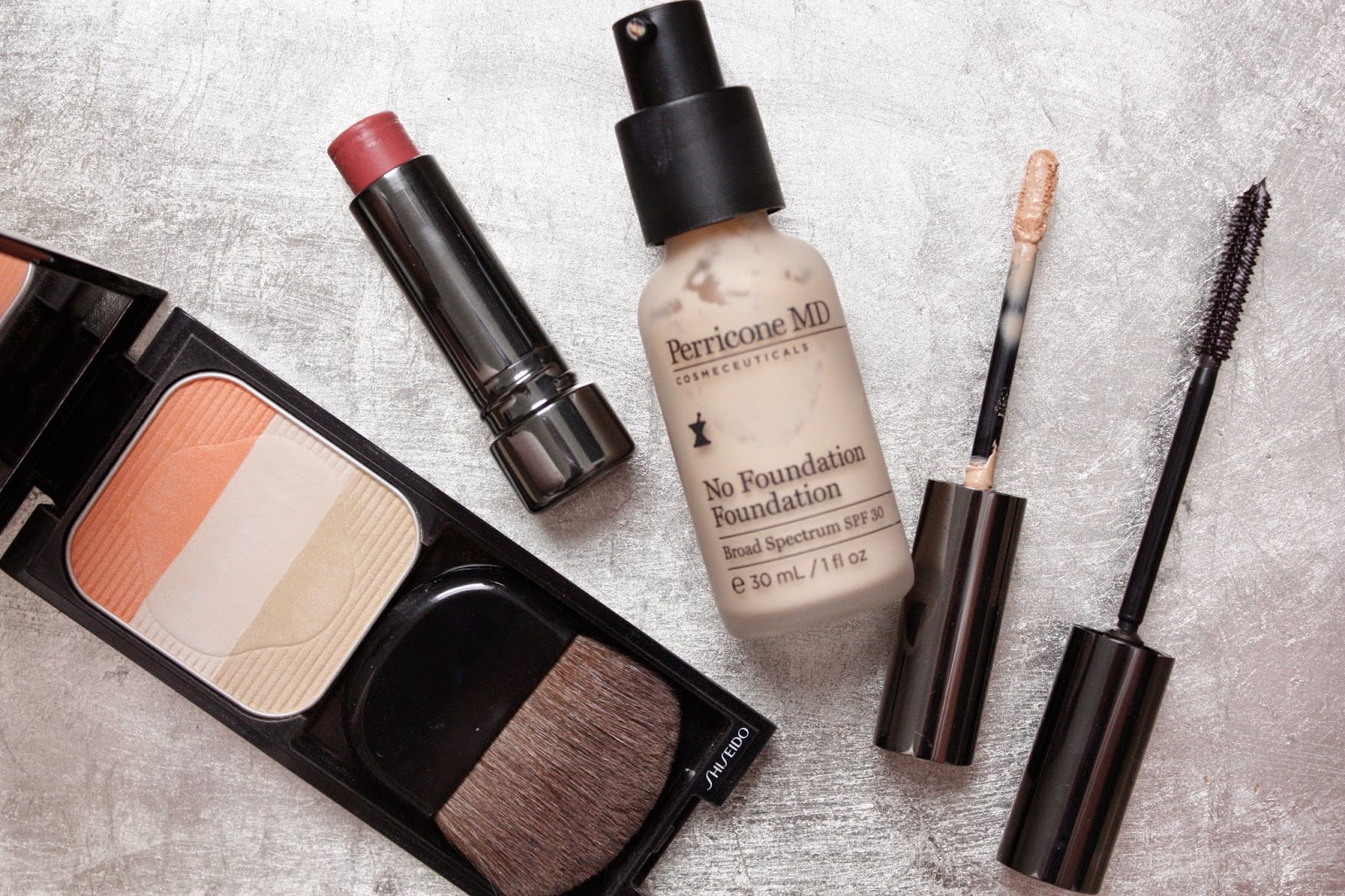 3.
Perricone MD No Foundation Foundation
– Yes this completely lived up to my Perricone loving expectations. What a formula! Extremely sheer with a natural satin finish but truly looks like second skin when on. I do need to use a setting powder as I can get a bit shiny mid day with this formula, but it is still wears beautifully all day. Even with such minimal coverage, it gives me a flawless look (see it on me
here
). For the days I want a bit more, I add a dab of a heavier foundation on the nose, forehead and chin. And with there only being two shades in the range, I was quite sure it would be too dark but it surprisingly self adjusted to my skin tone.  
4.
Perricone MD No Concealer Concealer
– Again, a total winner for me. The color below looks waaaaayyy off, but surprisingly looks perfect under the eyes. The texture is beautiful and blends right into the skin as if nothing is there. 
5.
Perricone MD No Lipstick Lipstick
– My favorite product of the entire range!!!!! I know, I know –
another
lipstick? But this is truly one of the most moisturizing and nourishing lip products I have ever used. I think it's the skincare properties that make it unique to any other lip products and applies as a solid but feels almost like a serum on the lips. And the color? Absolutely stinkin' perfect. I don't think I will ever be without this product again. It is a forever staple in my lip wardrobe, and will be the perfect color to layer with, wear alone or use to treat my lips when dry or chapped. Perricone MD really knocked it out of the park with this.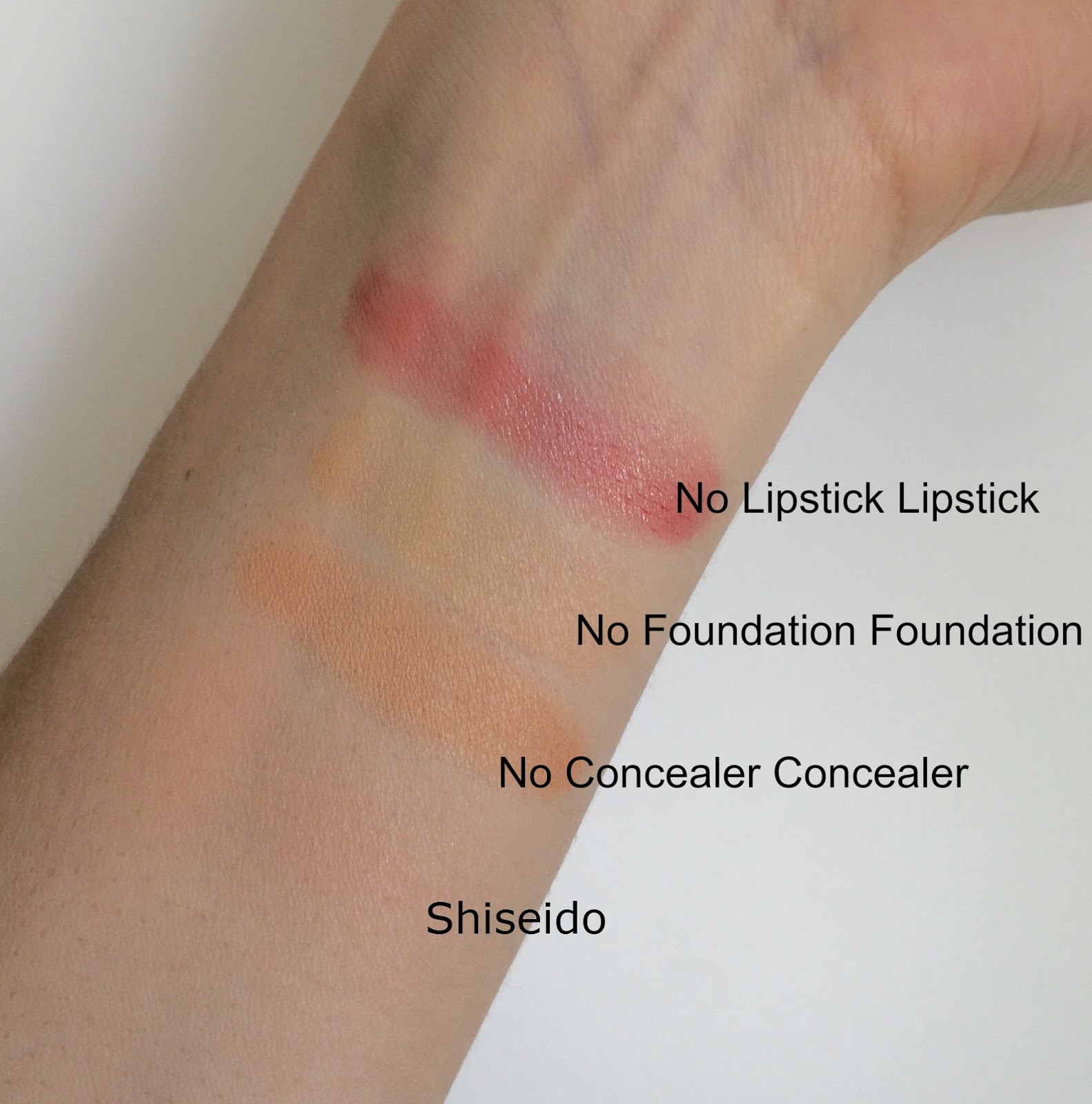 6.
Perricone MD No Mascara Mascara
– Another sleeper hit for me. Since I prefer an intense dramatic lash (we all know
this one
and
this one
are the ones I talk about all the time), I was rather disappointed when I saw the brush. Stiff wands like this often deliver thin, wimpy lashes. Nope, not this one. It actually gave me a beautiful, voluminous and defined lash, without even needing to layer. The shade is more of a brown/black, but shows up as intensely as any black mascara in my arsenal. And like it's other No Makeup Makeup family members, it is chock full of good ingredients to help nourish, condition and strengthen the lash with each use. Music to my ears.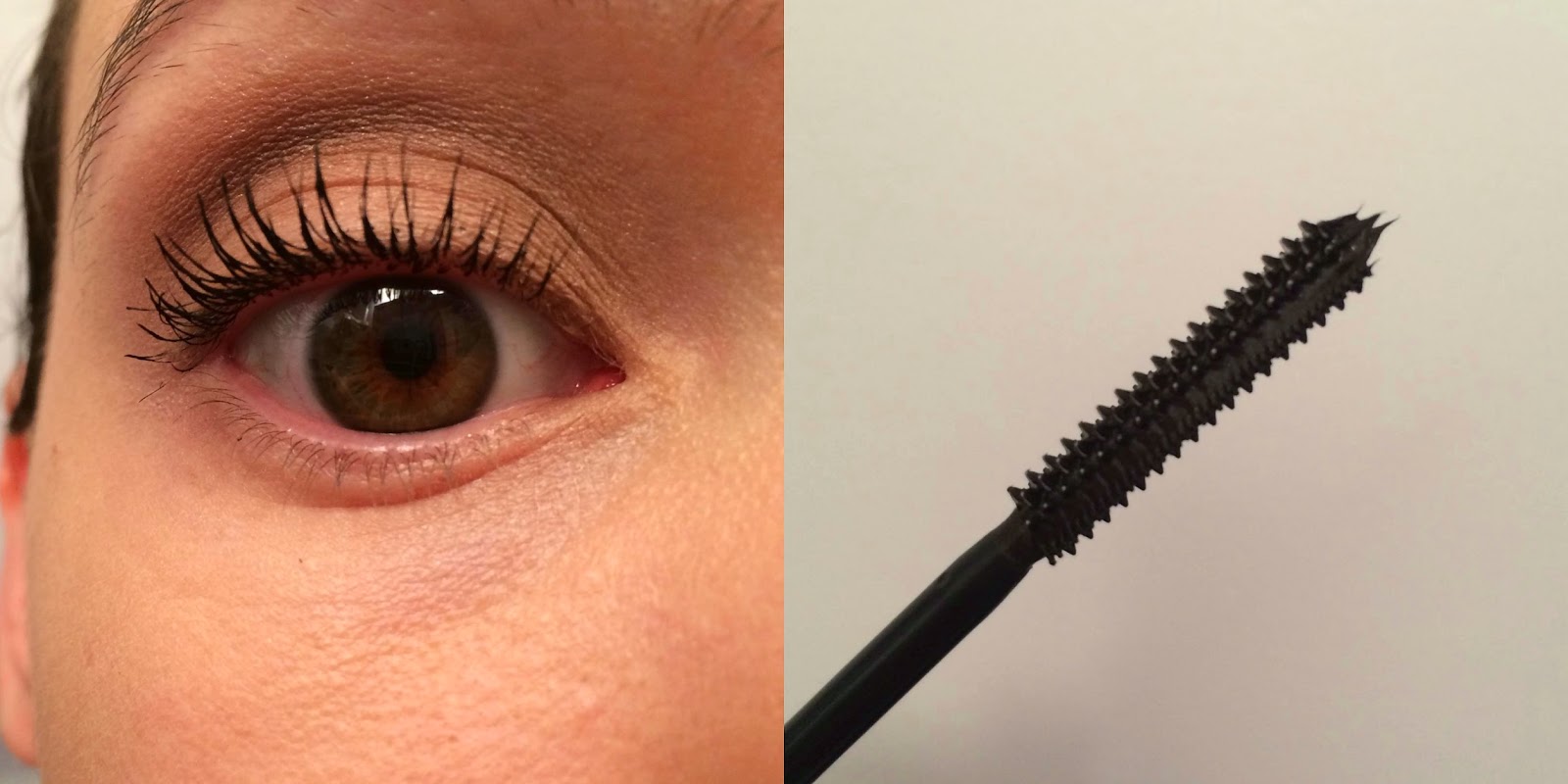 * press samples
Have you tried any of these products? What was your experience? Leave me a comment below!