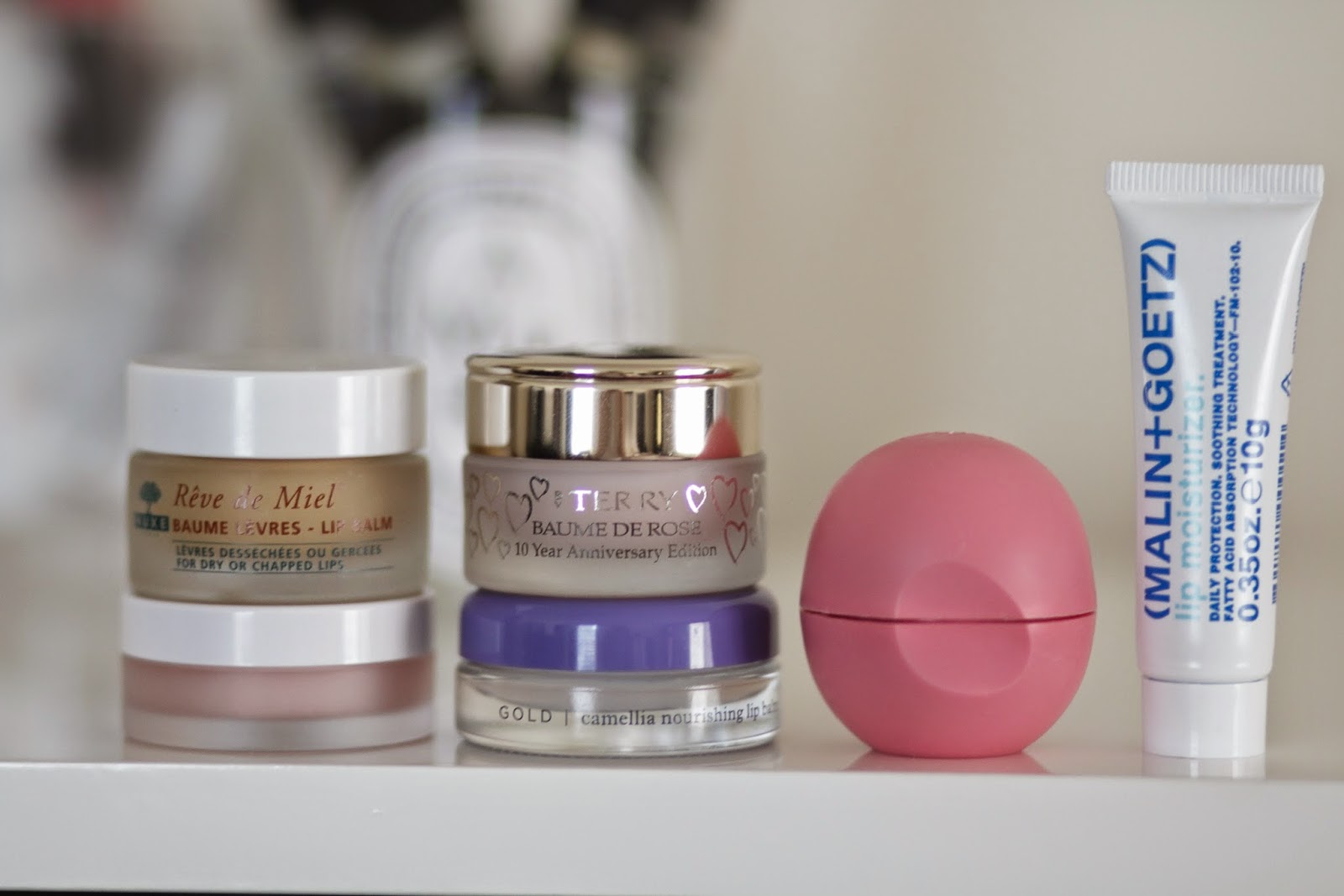 Lip balms are like the perfect hybrid of skincare and makeup. Many have properties to help nourish and soothe my lips, while I still feel I can get away with just wearing them alone with a full face of makeup. Here is a look at all of the lip balms I am currently using:
1.
NUXE Reve de Miel
– This one has to be the most unique because it is a
matte
finish. I know, almost hard to believe but it's true. It's quite a thick texture but feels absolutely luxurious on the lips. And it's one of my favorite lip balms to wear under a full coverage lipstick.
2.
Omorovicza Perfecting Lip Balm
– From the moment I received this, I haven't stopped using it. I prefer to use it at night before I go to bed because it is so thick and nourishing. It has a bit of a tingle to it when I apply it which I love, and by the next morning my lips are soft and feel almost as if they have been exfoliated. 
3.
By Terry Baume de Rose
– This is a cult classic and for very good reason. Between the beautiful rose scent and emollient texture, I would have to rate this my favorite out of all my lip balms. I love it at night, in the morning before my makeup, during the day when my lips need a bit of moisture – it is perfect anytime of the day. And though it has a bit of a slip to it when applied, lipstick and gloss wears beautifully over top.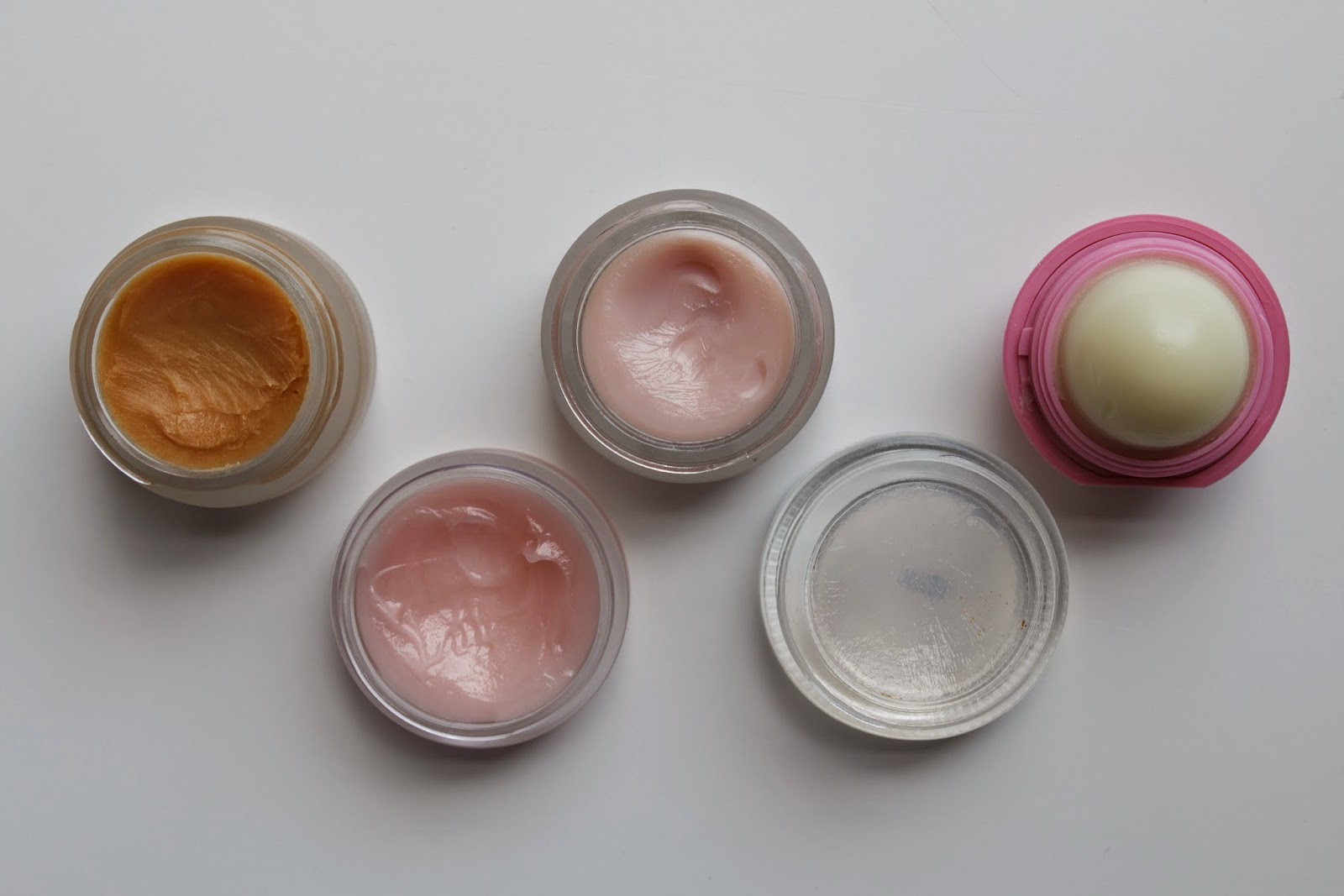 4.
Tatcha Camellia Nourishing Lip Balm
– This is a rather unique texture and feels like an oil when applied to the lips.You can see when compared to the other balms, it is a bit more solid in texture. It can be too slippery for applying lipstick on top, but it is actually my preferred balm before I apply gloss. It seems to work well with a gloss texture layered over.
5.
EOS Lip Balm
– The appeal with using these spherical balms is truly the application. I love the dome shape because it easily fits onto my lips, my fingers don't have to get messy and it smells like strawberry. Affordable, easy to carry around and smells like candy – what's not to love?
6.
Malin + Goetz Lip Moisturizer
– I love when I have no preconceived notions of a product and it subsequently blows my mind. I received this balm in a Barneys beauty bag and could not believe my lips when I put this on them. I know I said the By Terry was my favorite, but this is a close second if not a tie for first place. The texture is incredibly softening and I reach for this when my lips are irritated because it soothes them immediately. And truth be told, this is my favorite balm to apply when I am doing lip swatches for the blog. 
* pr samples included 
What are some of your favorite lip balms?