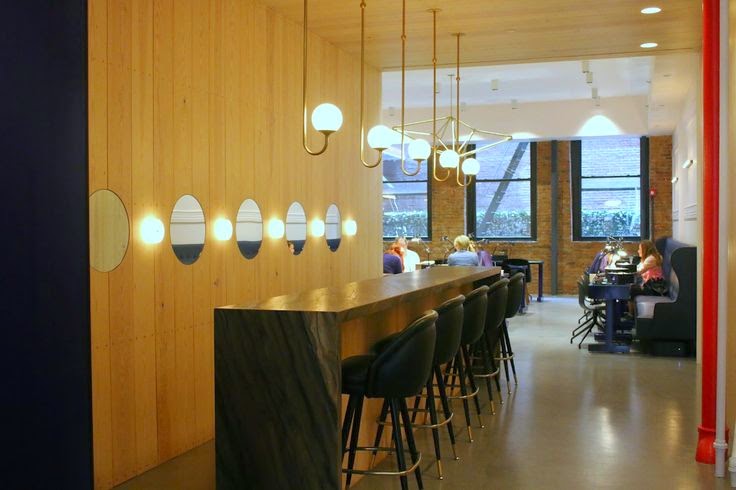 Not only am I a skincare and makeup lover, I am a total beauty services junkie as well. No surprise there, I bet. I love getting manicures, pedicures, blow-outs, facials, massages – basically anything beauty related. So I figured I would do a round up of some of the places I visit frequently and even some I have recently discovered that blew me away. If you love to pamper yourself, this is the post to bookmark! 
Facials
1.
Mario Badescu Skin Care Salon
– Not only am I a huge fan of their products (seriously, read my reviews
here
), I LOVE their spa as well. The prices are super affordable and the treatments are some of the best around. The standard facial is $65 and then you can add on a ton of different treatments and masks to customize it for your skin. And then of course when you leave, you will have to stop by the store on your way out and stock up on all your favorite products (I highly recommend
this cleanser
,
this serum
and
this SPF
).
2.
Ling New York Spa
– Have an extra special event coming up? A wedding, performance, baby shower, reunion perhaps? Well, this is the place to come and totally splurge on a facial to get your skin in perfect shape. I recently visited the spa to experience the Energy Lift facial and walked out of the there with a (practically) new face. My skin was flawless. Often I can experience some peeling or redness after facial (especially those with extractions) and always need to give myself a day or two for my skin to calm down and begin that post-facial glowing, but not this time. I  put makeup the very next morning and my skin was radiant and about as perfect as I had ever seen it. There are a ton of services to get but she is known especially for her Energy Lift treatments, both face and body, which uses her Energy Life machine to help help smooth and firm the face and body and infuse 'chi' energy into the body. Not an exaggeration, I would probably rate this facial in the top 3 treatments I've ever had. Yup. THAT good.
3.
The Peel Bar by Beauty Rx
– As soon as I heard the name of this spa, I knew it was for me. A place that specifically does peels? Yes please! Founded by the renowned Dr. Neal Schultz, known for his "lunchtime" glycolic peels he would give his clients, this offers a similar service in a salon setting. It's a 10 minute application that gives you a fresh glowing glycolic peel that's effective enough to give you a deep exfoliation, but gentle enough that you can go about the rest  of your day. Like put your makeup on right after and go back to work as if nothing ever happened kind of gentle. It's truly remarkable. Typically peels can sting, tingle and burn, leaving the skin red, peeling and irritated, but this formula created by Dr. Schultz is a 40% (that is SERIOUS) glycolic solution designed to give you a dermatologist's office-level peel but without any of the negative side effects. And I am here to say – it delivers on every promise. I
barely
felt it when on my skin, and after a few minutes, my skin looked amazing, radiant, glowing and surprisingly not red or irritated. I waited until the next morning to see if there was any subsequent peeling or red skin, and there was absolutely nothing. My skin looked perfect. And for $39, this is by far one of THE most affordable yet effective skin treatments I've ever had. Your skin needs this – like yesterday. Book an appt
here
.
Nails 
4.
Paintbox
– I was never a nail art fan because I couldn't find a place that offered options a bit more understated and chic for my daily life. That was until I discovered Paintbox. Their curated designs change each season and can appeal to those who want a more minimal design as well as those who want a bit of a bolder option. And since they only do manicures, you know they have really perfected their craft well. After you are done, be sure to take a mani-selfie with their wall cam that allows you to email the pic to your phone so you can upload to Instagram. A beauty place that encourages social sharing is EXACTLY my kind of place. 
5.
Sweet Lily Natural Nail Spa
– Is it possible to still remain in the city yet escape the hustle and bustle? In this nail spa – yes, that is completely possible. This cozy, warm and inviting nail spa is exactly the kind of place you can come to decompress and pamper yourself without even knowing you are in the city. The all white decor mixed with chic rustic accents makes this place a little haven away from the chaos, and the fact that the pedicure chairs are over-sized sofa chairs with your own personal wash bin to soak your feet is just the icing on the cake. I highly recommend trying the Lavender Oat Milk Pedicure for the ultimate in decadence for your feet. I visited the spa on a particularly stressful day made worse by horrible rain and cold temps, and I was a grumpy mcgrumperson when I arrived. I am not kidding you when I say that the whole atmosphere of the spa coupled with the super relaxing pedicure treatment made me feel like a new woman. And we all need that every once in a while, right?
Hair
6.
John Barrett Salon's Braid Bar
– When I first heard about a braid bar, I thought it was the cutest and most brilliant idea. Not everyone wants a standard blowout, or even updo for events, and braids can be the perfect way to do something different. I recently went to get a braid before going out to dinner and thankfully it was raining. I say thankfully because while all the other women in the place were freaking out about their newly coiffed blow-outs, I was so happy that my fabulous 'do would hold up perfectly in the weather. And it did. The stylist wrapped the braids down both sides of my head and ending up securing it in a knot at the base of my neck. I have now found my new solution for when the weather will not tolerate a blow-out. Yay!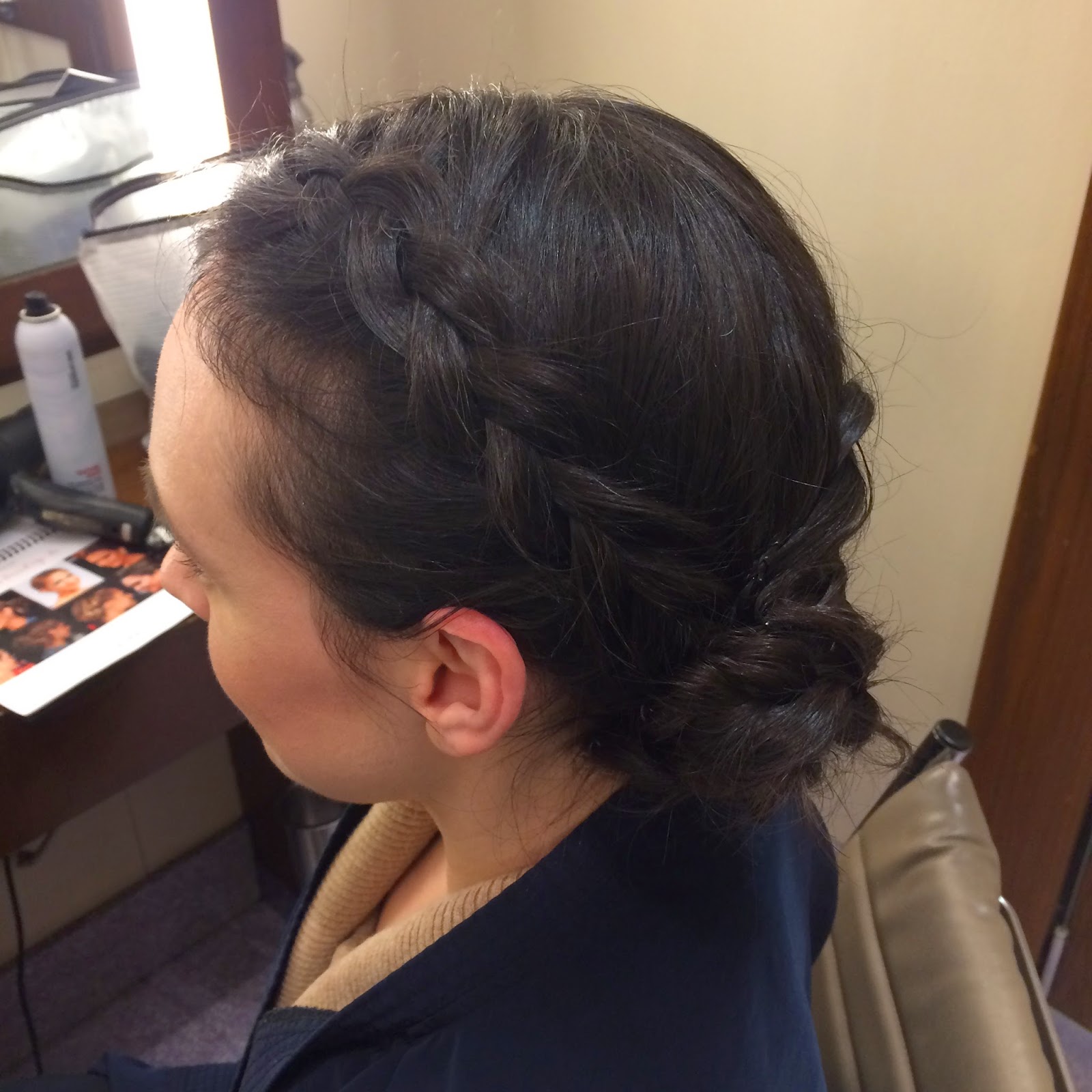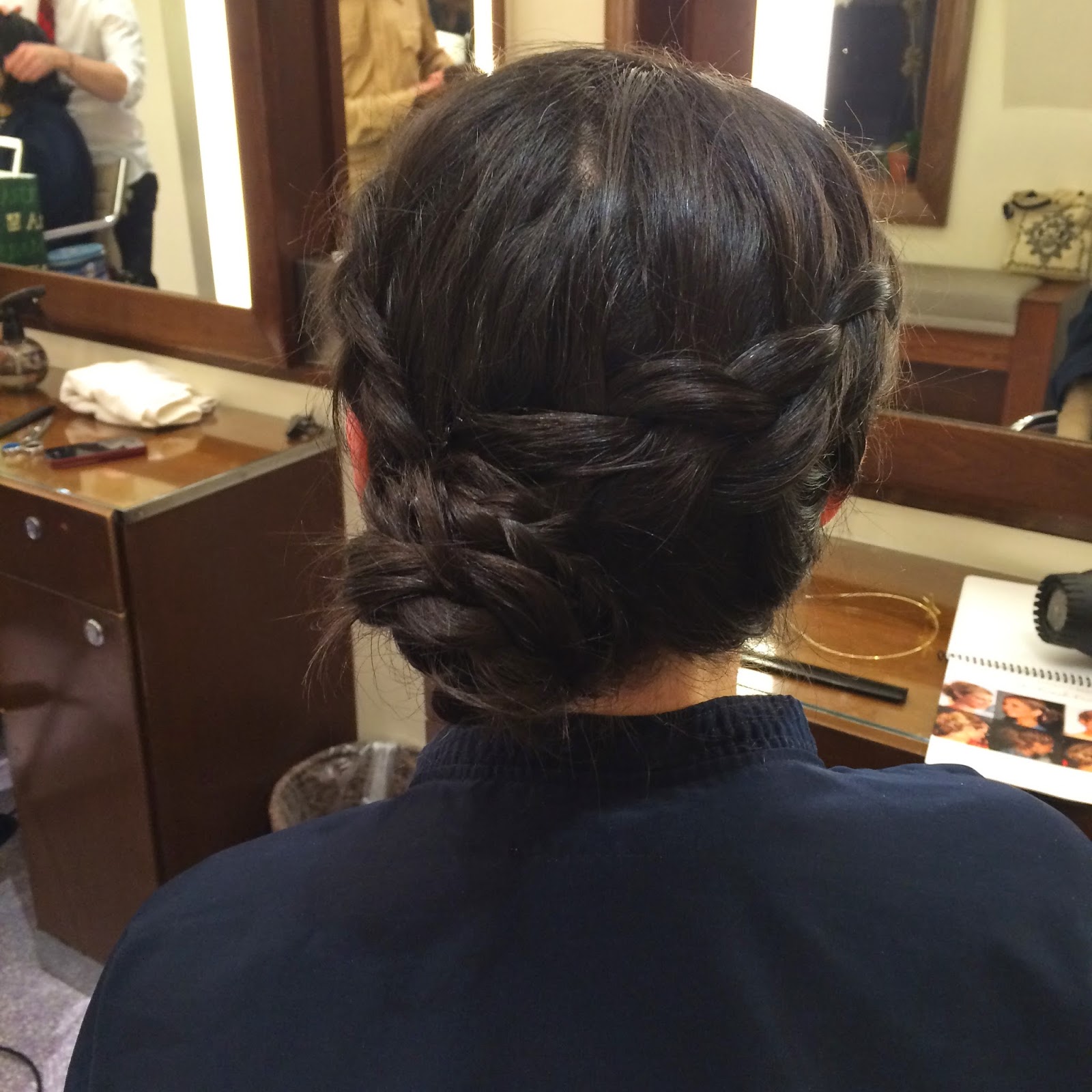 7.
DryBar
– For the times when the weather is cooperating, I still love Dry Bar as the place to go to get the best blow outs. They are still my favorite place to get that bombshell bouncy hair that you can only get at the salon. In under an hour, I can get there, get my blow out and get back to my apartment to get ready without having to fuss over my hair. It's one less thing I have to worry about when trying to pull myself together for a special event.
Brows
8. Shobha Threading – One of the most important things you can do for your face is get a good brow shaping. It can change the entire look and shape of your face. I've been going to the Shobha salon off and on for almost 15 years! I began visiting her salon when it was just a one chair operation inside a hair salon in Soho. Fast forward more than a decade later and she has multiple locations throughout NYC and D.C., and yet the quality is still the same as it was 15 years ago. Her brow stylists are all expertly skilled and your brows will also look amazing after visiting here. I do threading but I believe they do sugaring as another option. Even if you just go here once or twice to get a good shape and try to maintain it, it is worth every penny.
What are some of your favorite beauty places in NYC? Let me know below in the comments.
Have you entered my $75 Sephora gift card giveaway?!!! Enter here.