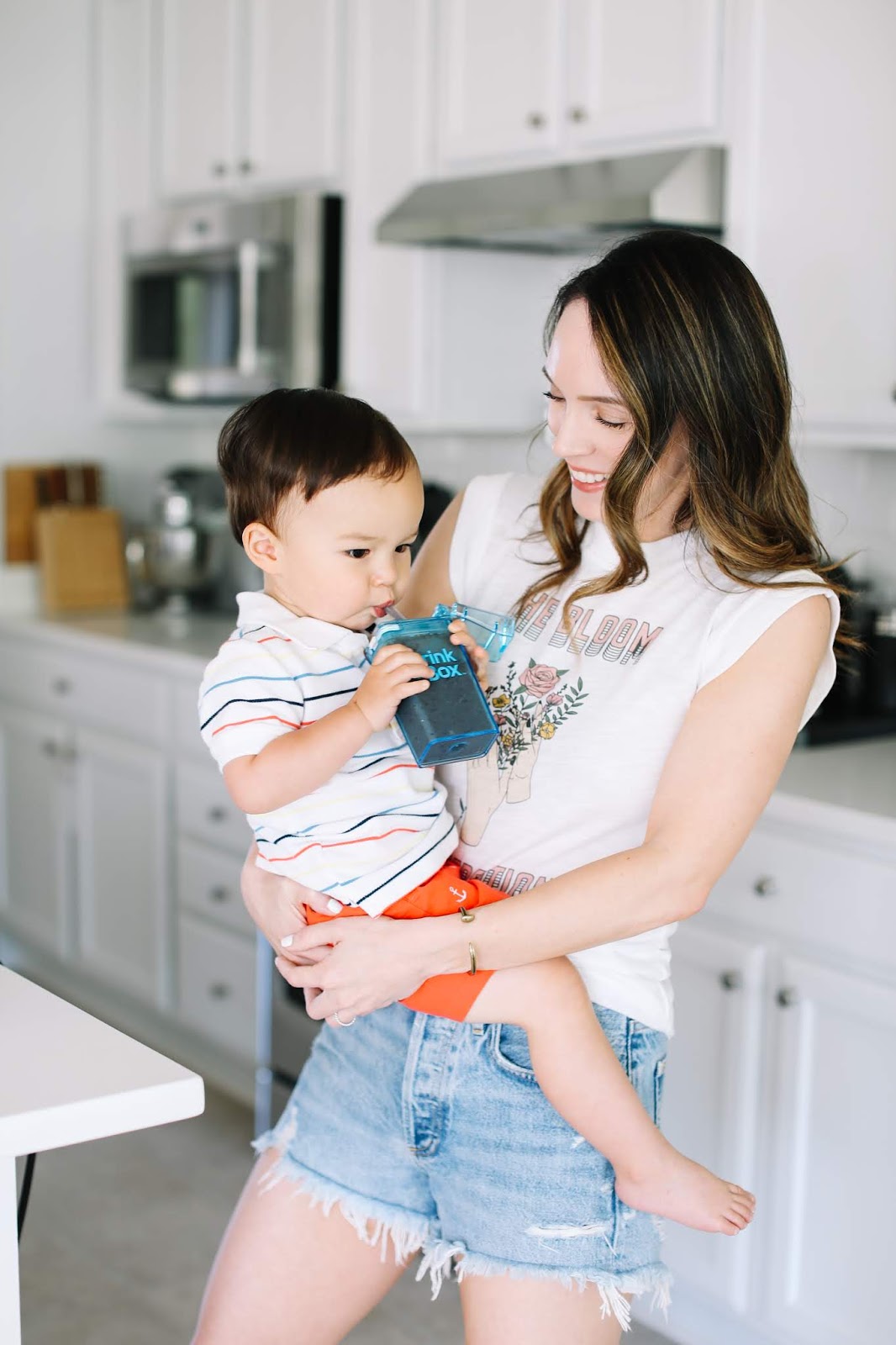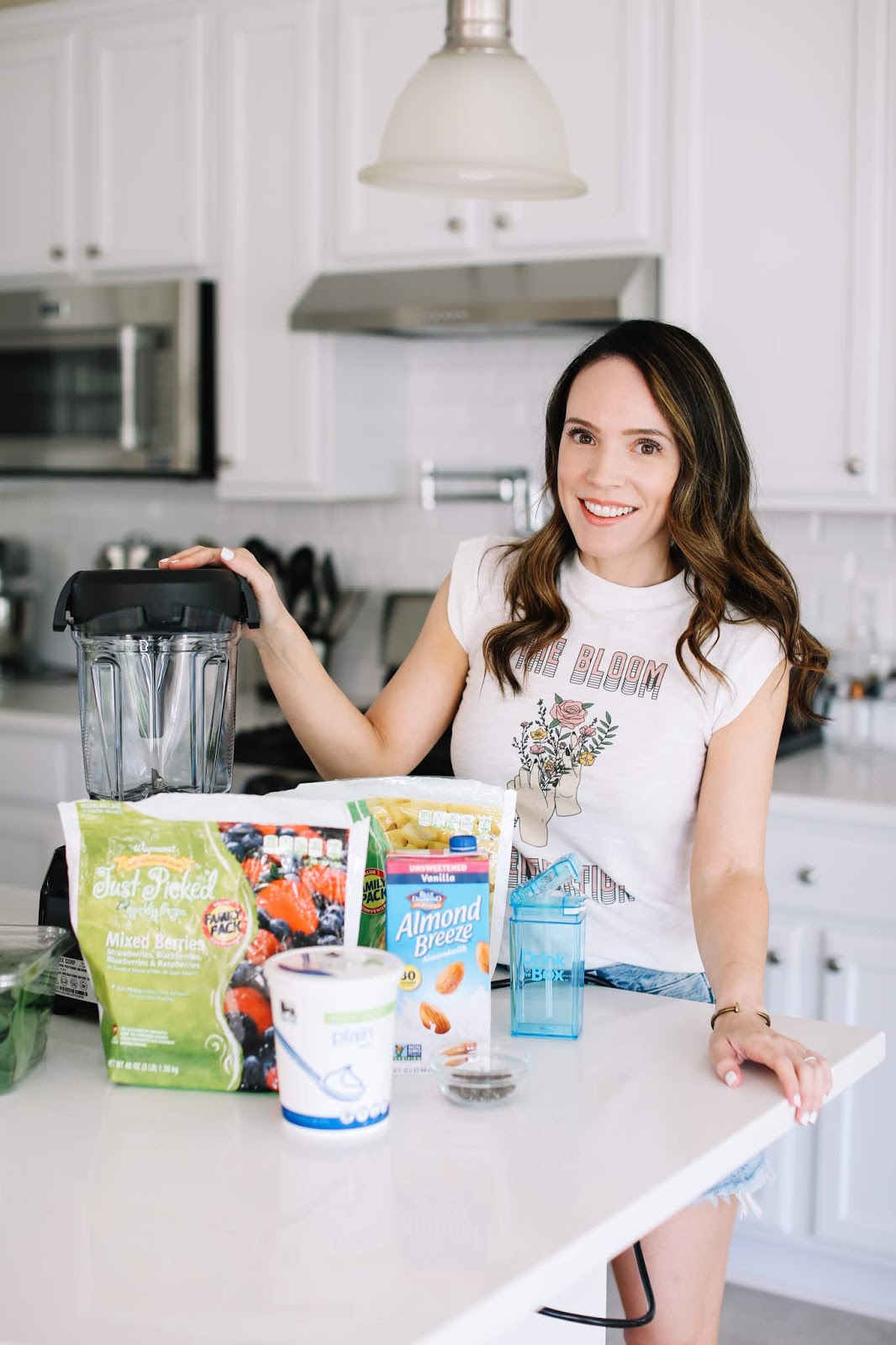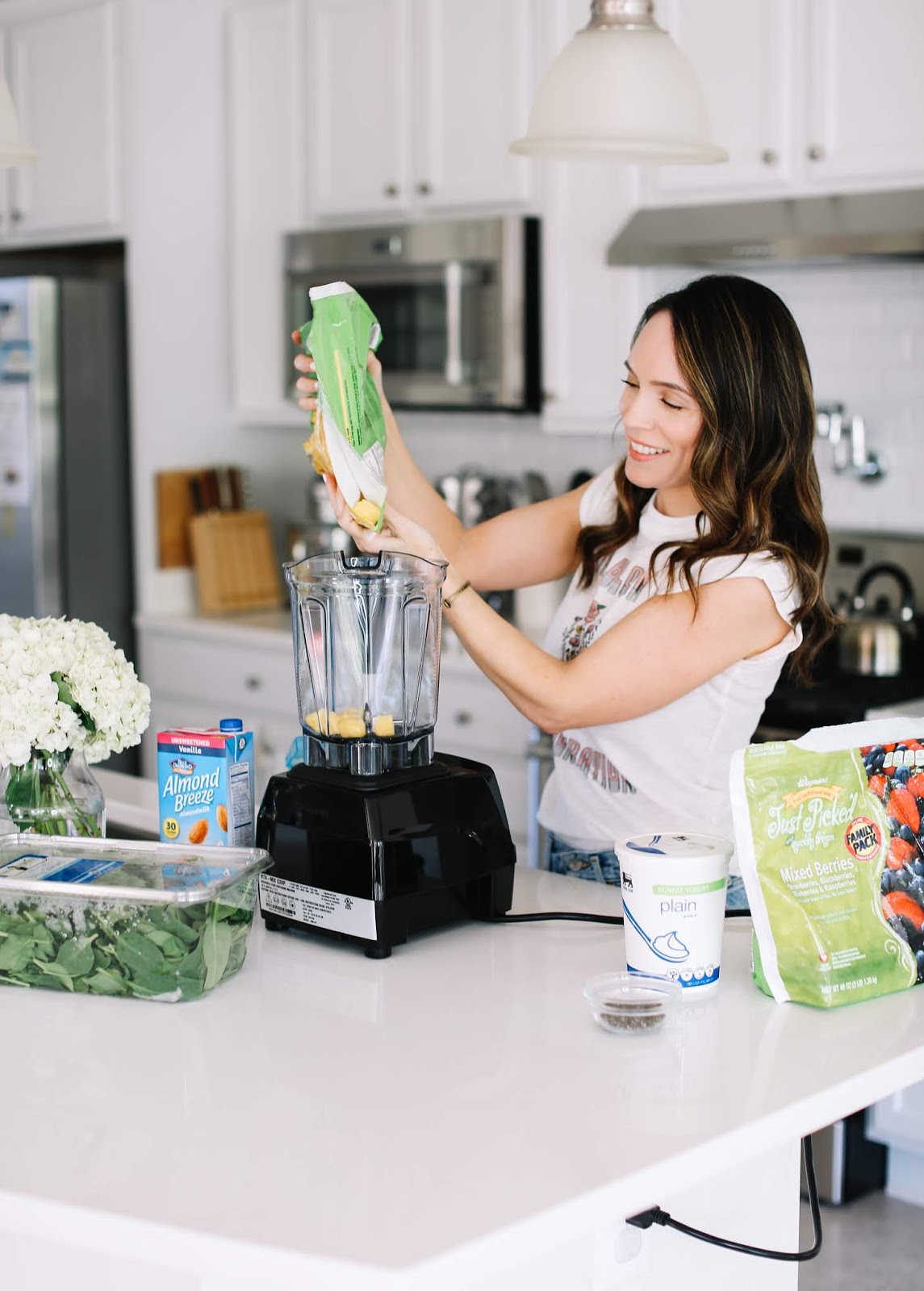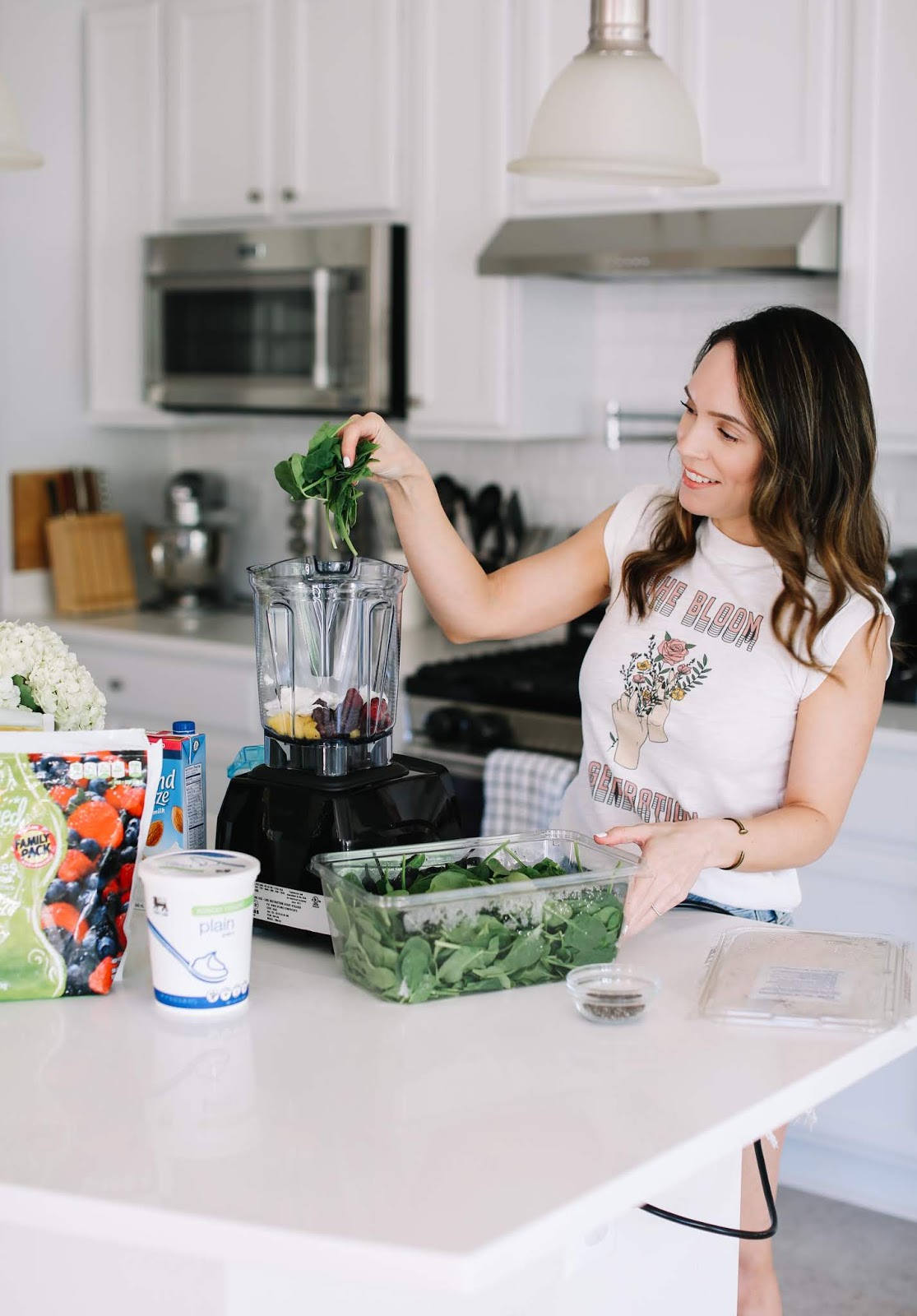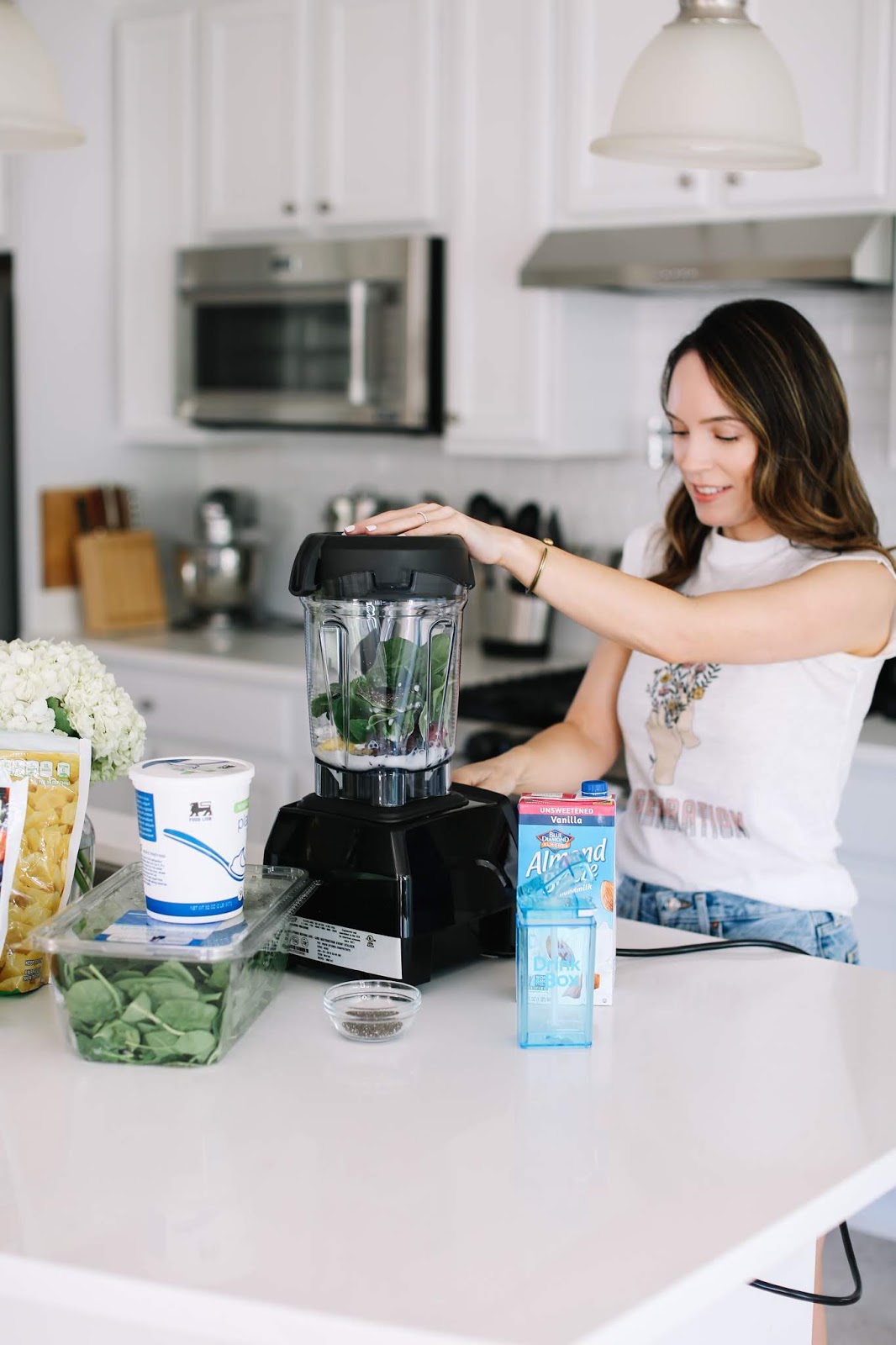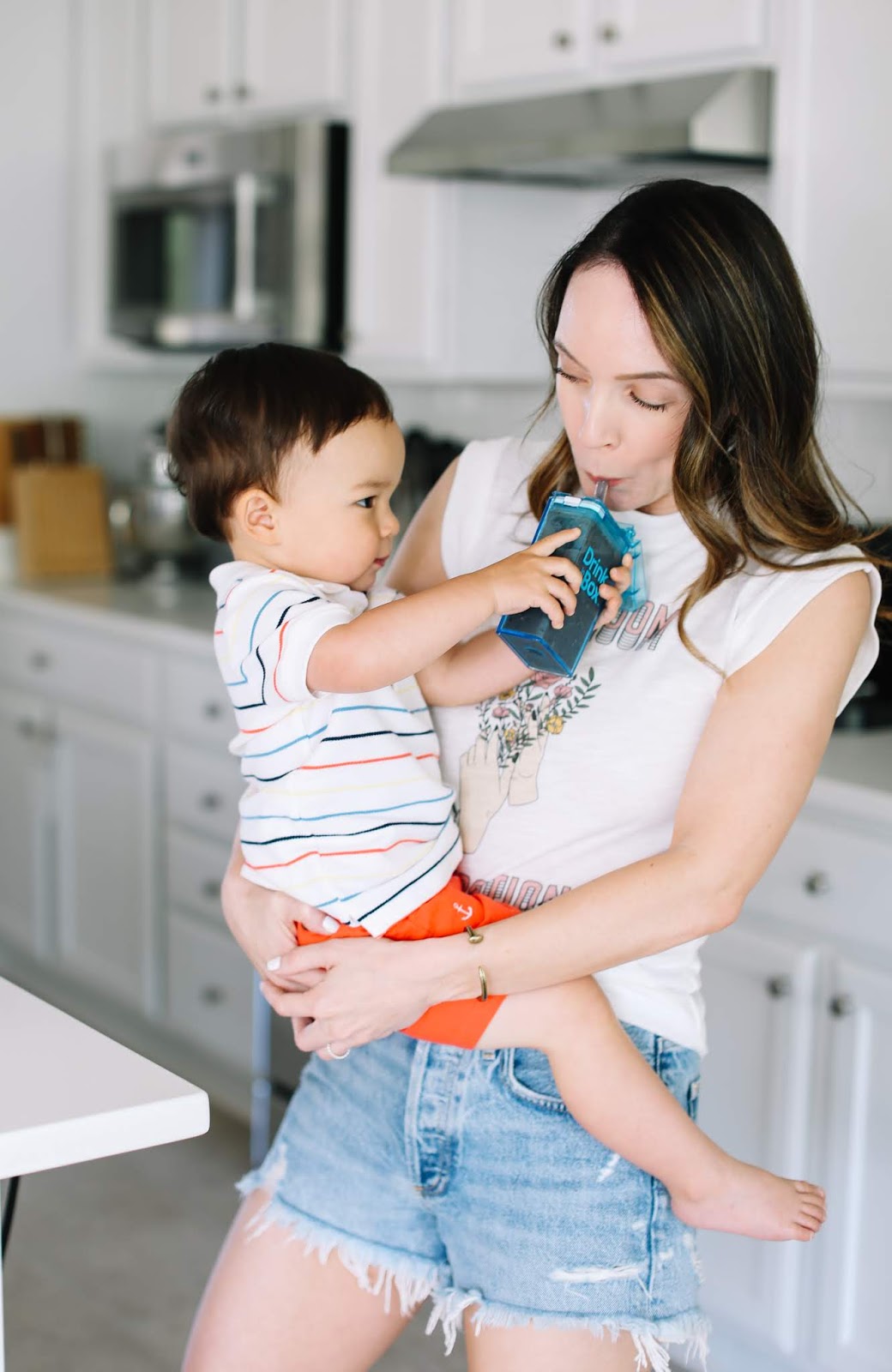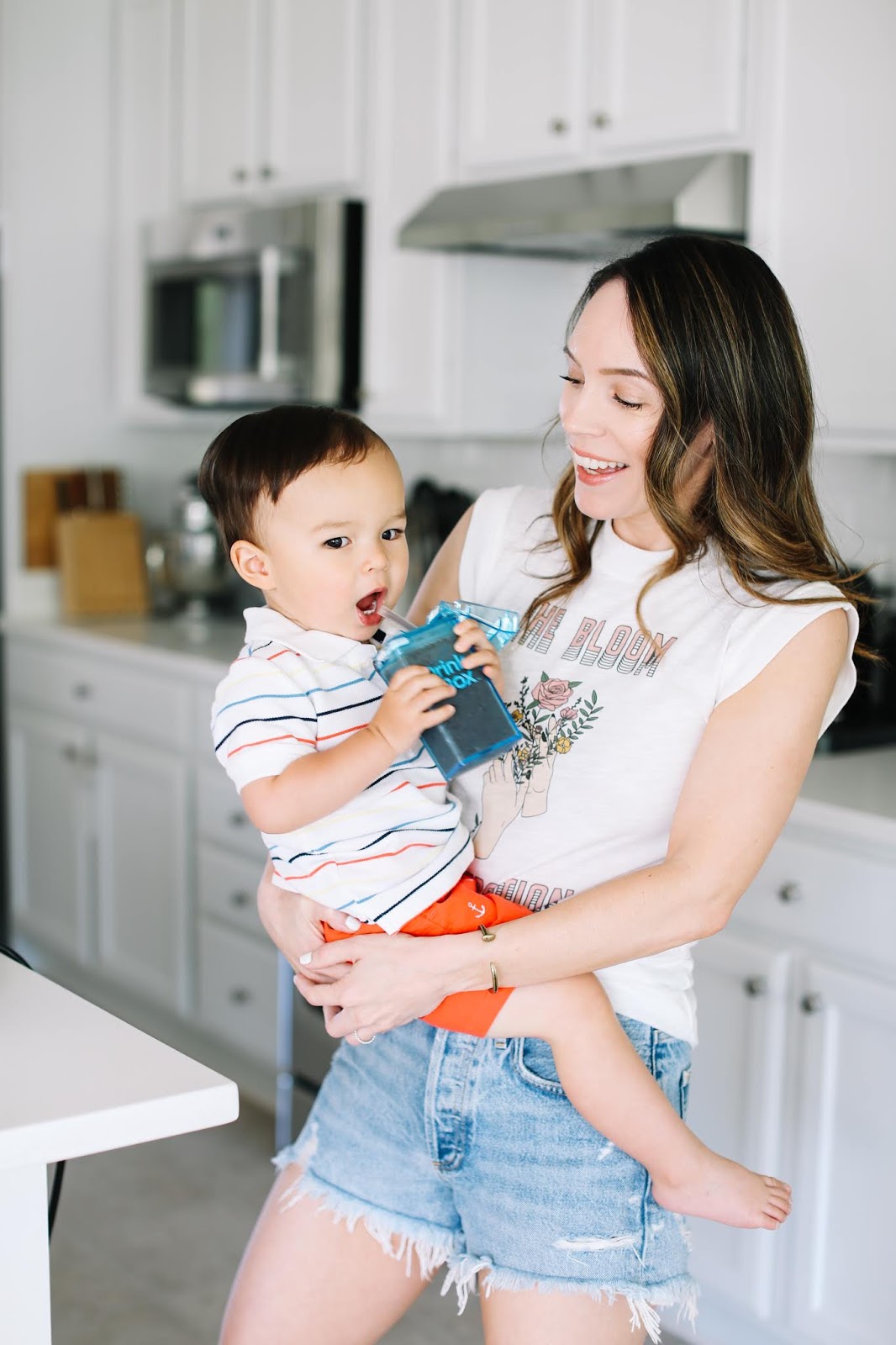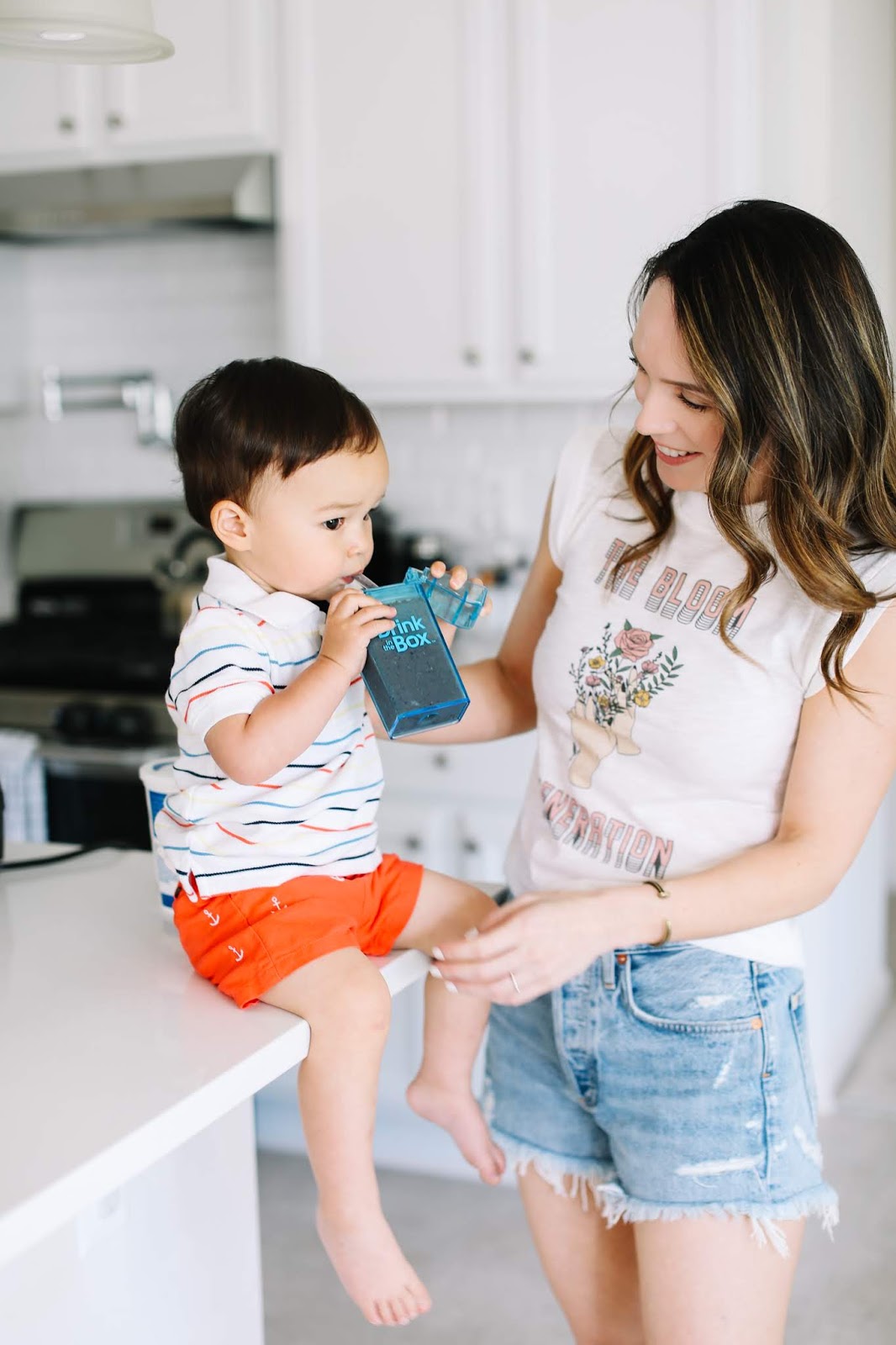 I shared this smoothie that I make for Miles on my
Instagram recently
and had tons of messages asking for an official recipe. To be honest, I use my hands rather than measuring everything out, but I regularly use the same combination of ingredients which I thought I would list below. Miles is entering the "fussy eater" phase and finding things he will eat that are nutritious can be a challenge. Anytime I was drinking a smoothie he would always want a sip so I thought about trying to come up with something that he would love. He has been a huge berry fan since he was an infant so I bought a frozen bag of berries to try and frozen pineapple happened to be sitting on the same shelf so I grabbed that too to make it a bit more flavorful. In order to sneak as much greens as I can into his diet, I like to put spinach in this smoothie and he never even notices. Ha! The yogurt and milk amounts change based on how thick or thin I am trying to make it, but I tried to give an estimate in the recipe below. If he is being very fussy and picky, I will add a drizzle of honey or a very ripe banana to the mixture to give it some added sweetness. I can normally get at least two or three servings out of this recipe and give it to him in
this smoothie container
which is perfect! It's easy for him to hold and is pretty spill-proof. Even though Miles loves this smoothie, it is also a great smoothie for adults so I end up saving a small cup for myself.
Here is what I use in his smoothie:
1 handful of frozen berries (I like a berry mix – blueberries, blackberries, raspberries, etc)
1 handful of frozen pineapple
2 handfuls of fresh spinach
3/4 cup of yogurt (sometimes more or less depending on how thick I want it to be)
Almond milk (normally 1/2 cup or more)
1 spoonful of chia seeds (I estimate this is about 1/2 tablespoon)
I use a drizzle of honey or one banana to add a bit of sweetness but he also loves the smoothie without either
I don't know how long he will continue to love this smoothie so I'm am taking advantage of it while I can. LOL I'll probably need to come up with another concoction at some point to give him options, but for now this is what I stick with. I like to make it for him at least once a week and he will continue to drink it for at least a day or two after.