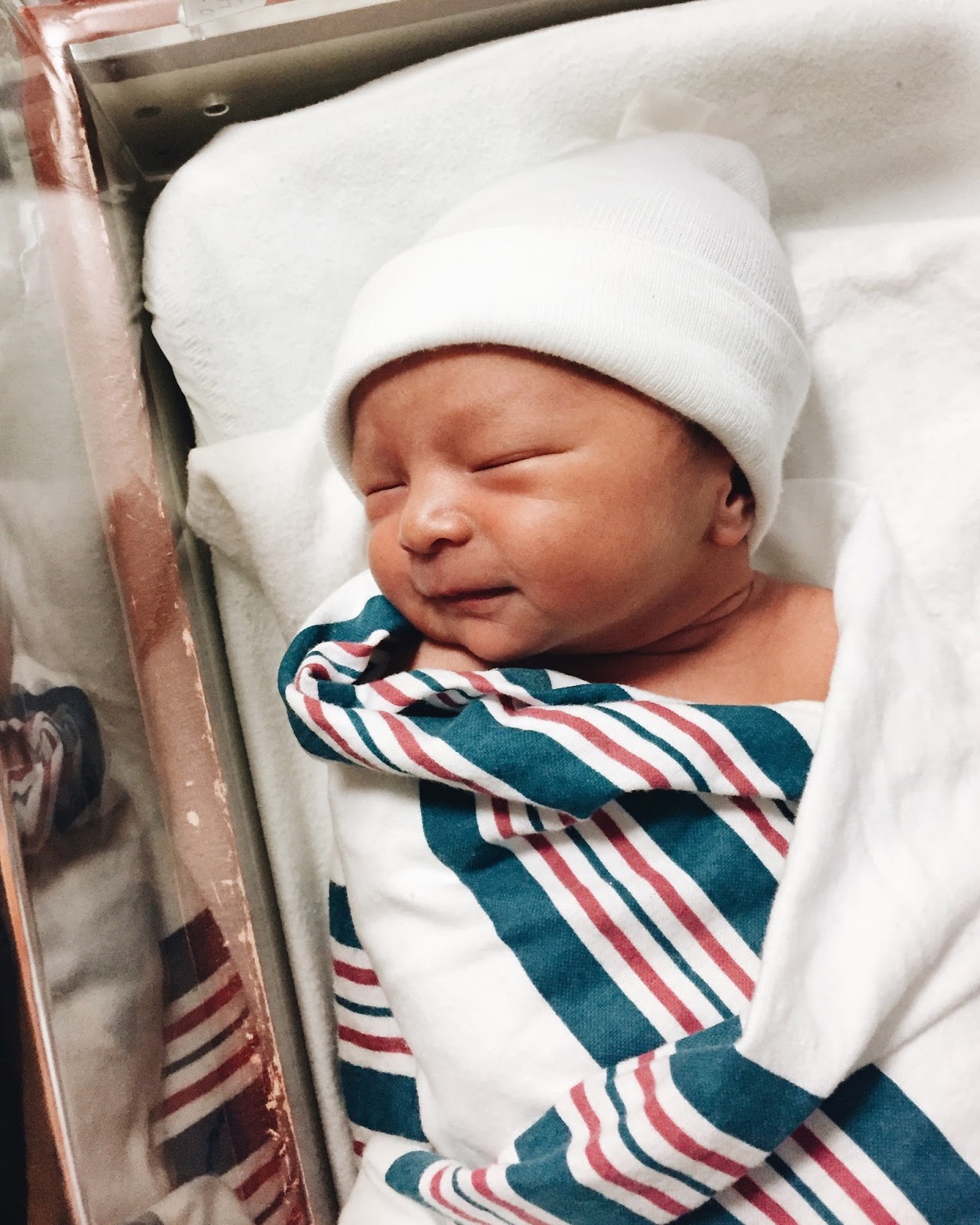 He's here! I'd like all of you to meet my sweet baby boy, Miles Anthony Sye. I'll be sharing his birthstory in an upcoming
YouTube video
but I thought I would introduce him to everyone first. My father's middle name was Anthony so we knew that we wanted to incorporate that in somehow, but struggled with deciding on a first name for almost the entire pregnancy. We had thought about 'Miles' for a name a few times but it never seemed like the winner until about a month ago. I mentioned it again to Stan and we both looked at each other and knew it was the one. 
I went into labor late Friday evening and he was born at 9:41 a.m. on Saturday, November 4. He weighed in at 6 lbs and was 19.5 inches long with almost a full head of hair! He has a very gentle and calm demeanor and my mom, Stan and I (and Elmo) are just crazy about him. I've shared a few more pics and videos of him on
Instagram and Insta-stories
though I'm trying not to overdo it (which is nearly impossible because he's so cute!).
I actually had my mom and Stan help me put up all the holiday decorations so it would be done when I went into labor. And coming home to a festive environment was the best way to welcome Miles. As we speak, I am sitting on the couch typing this post while Miles is snuggled next to me and Elmo is curled up right next to him and the Christmas tree is all lit up next to the couch. I may even turn on the fire tonight and take this entire scene over the top cozy. LOL
Thank you to each and every one of you for all the kind words, supportive comments and uplifting messages sent my way during these past 9+ months. Pregnancy can be such a nervous and stressful time but I feel grateful to have received so much positive encouragement!