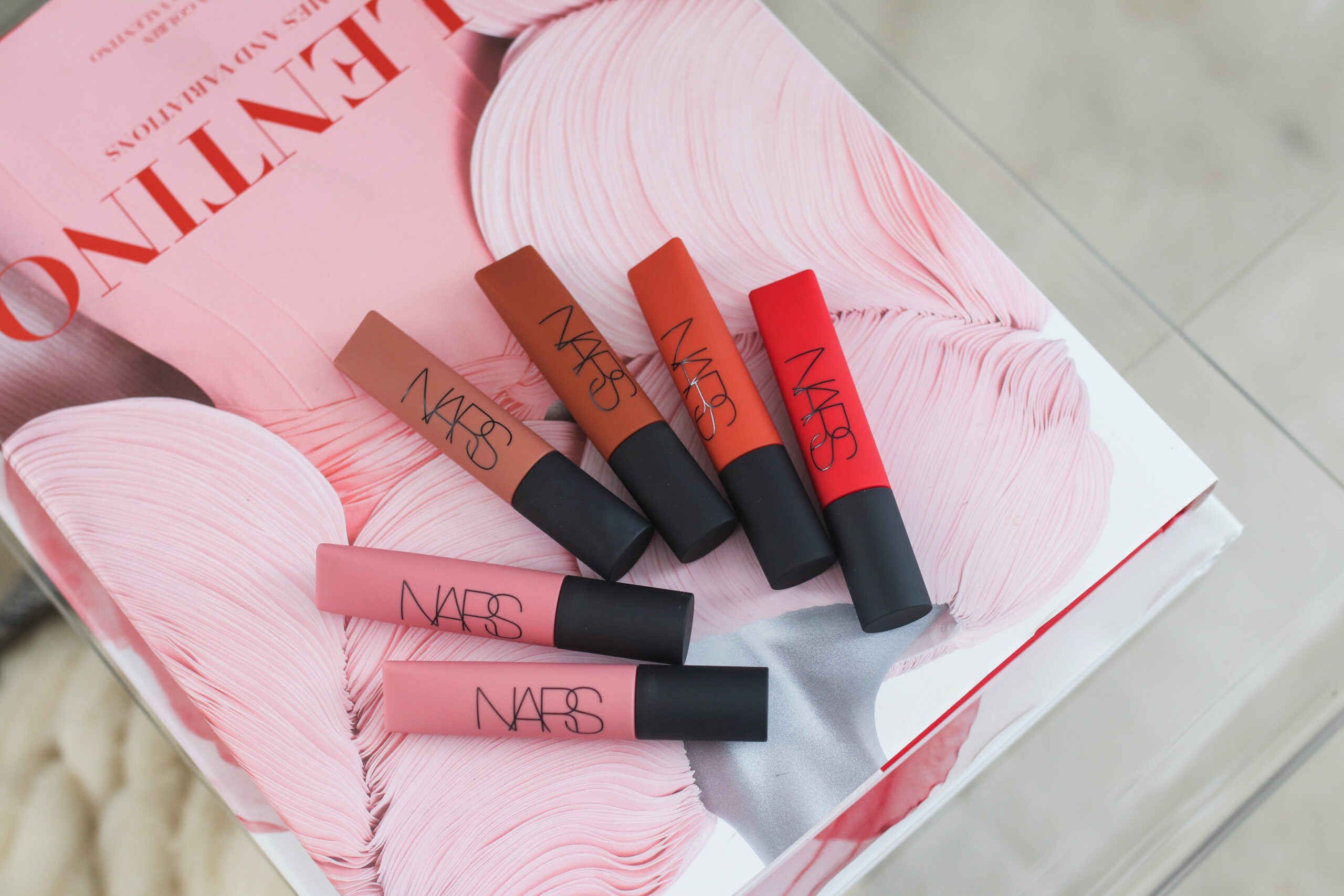 NARS just launched a handful of new shades in their Air Matte Lip formula and there is a great range of neutral to bold. The formula is very pigmented and gives full coverage. Since it is a matte formula, I like to prep my lips before hand with a lip scrub and lip balm to get off any dead skin. I find the color looks better on my lips when they are nicely moisturized. They are super long wearing and can last almost all day. I typically touch up with a bit of lip balm if my lips begin to feel dry but I was surprised that the formula didn't dry out my lips like I anticipated. It's actually a very comfortable matte lip.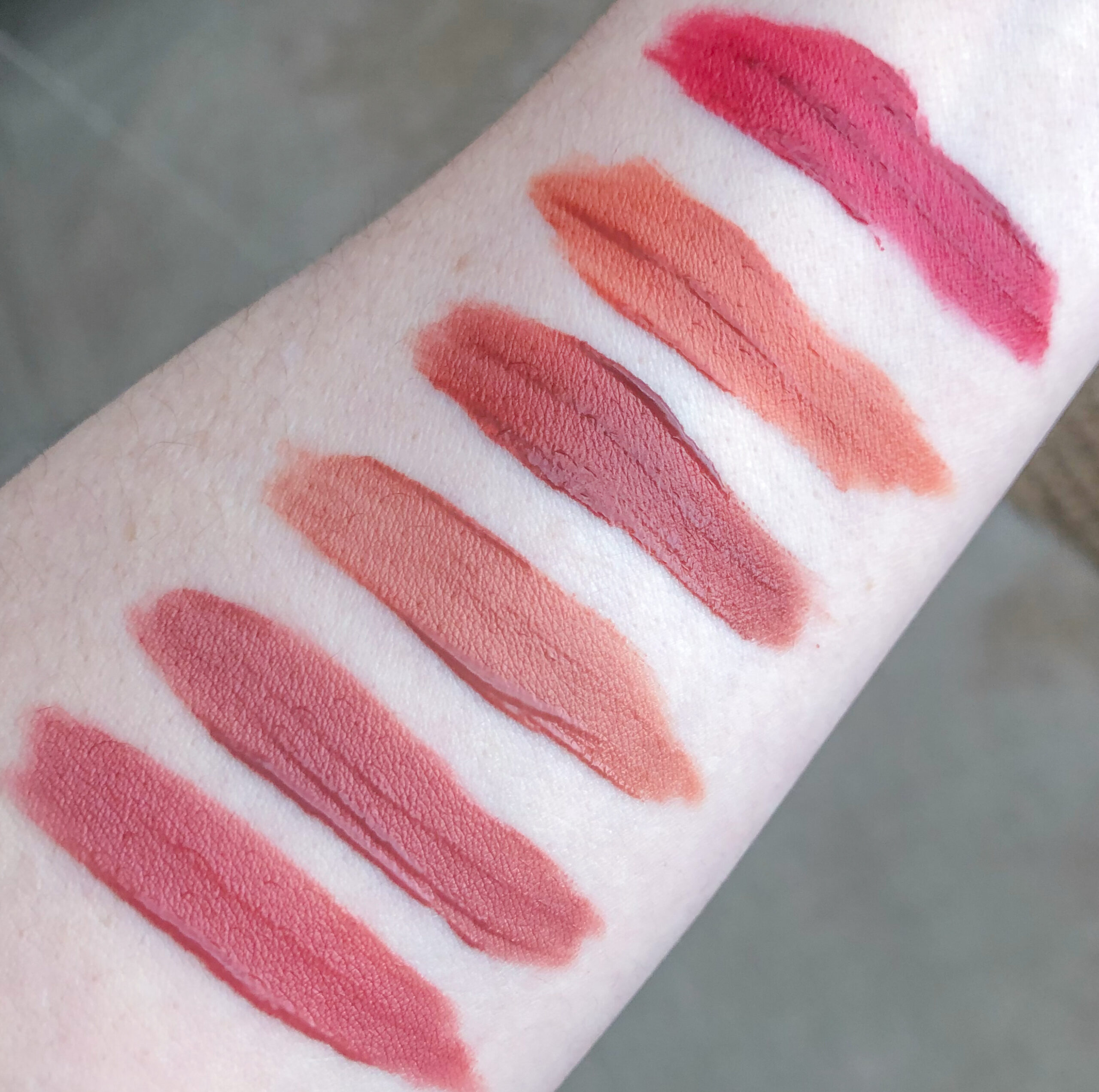 Swatches from left to right: Dolce Vita, Shag, Surrender, Lose Control, Morocco and Dragon Girl
I LOVE Surrender for fall and think it looks gorgeous for day. Dragon Girl is a beautiful deep raspberry and a nice change from a traditional red lip. Dolce Vita is perfect for everyday as is Shag. They also don't transfer which is a great bonus. Definitely a formula that is good for fall and winter if you want a much more bold and intense daily lip. I also love layering them under a sheer gloss too.