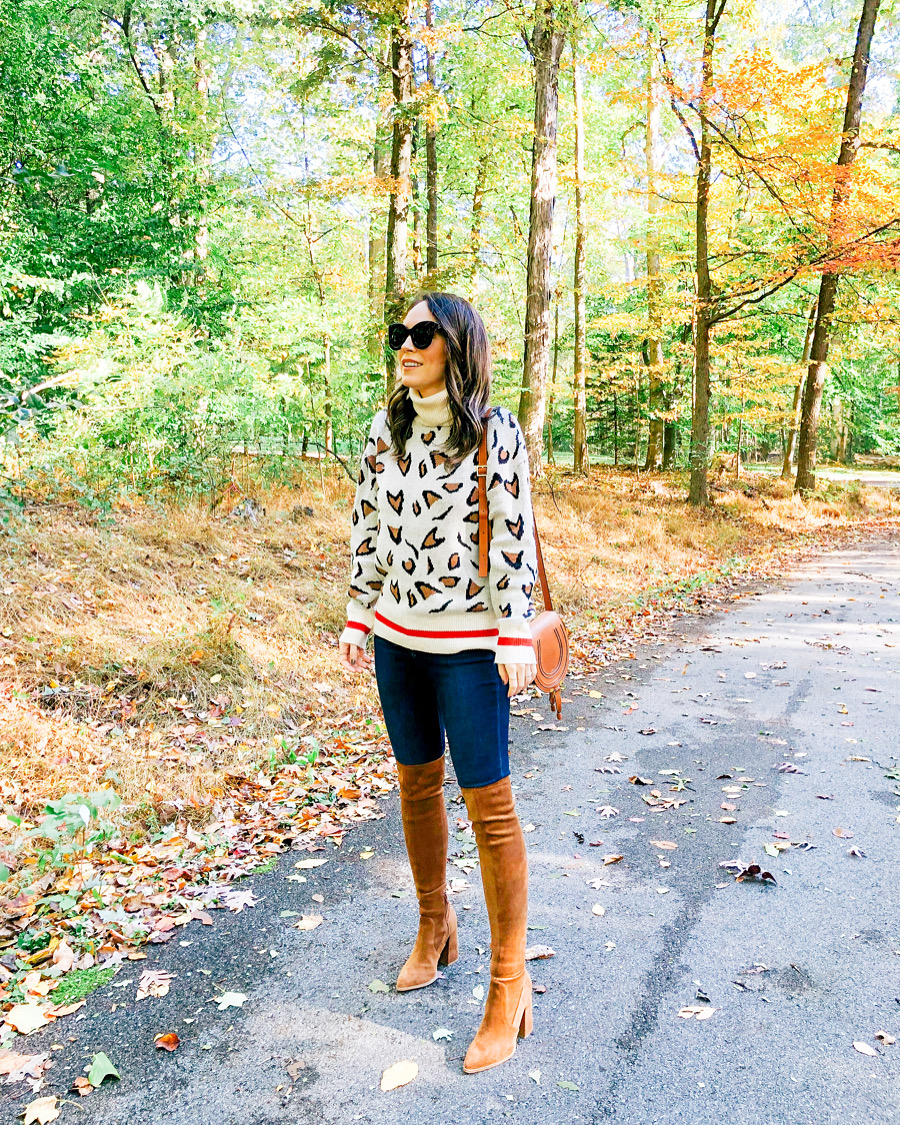 Sweater | Jeans | Boots | Bag | Sunglasses
1. This mask trio is such a great gift idea and currently on sale!
2. I'm really into the look of stacking rings and this set comes with three and all different metals. So chic!
3. How cute is this personalized Santa sack to put your kids' toys in for Christmas morning?
4. To change things up from black boots, these cream combat boots are on my wish list.
5. I'm loving Miranda Frye's new fall collection – this ring and the matching necklace are my two favorite pieces. (my discount code is ALITTLEBITETC)
6. I am patiently waiting for this illuminating lip balm to come in stock – I will be adding to cart immediately!
7. This lounge set looks so comfy and I love the colors it comes in.
8. Another pair of combat boots that I'm loving!
9. I want to wrap myself up in the shawl cardigan ASAP. It looks so warm and cozy.
10. This layering tee is currently in my cart. I love the thumb holes and think it will be a great piece to wear under sweaters and coats in the winter.
11. This is a totally different kind of vibe for Christmas but I love these super colorful Nutcrackers.
12. These chunky rings are a great stocking stuffer idea.
13. Tons of you purchased this Amazon tunic when I shared it the other day and I just received it and LOVE it. This other tunic is on its way to me as well – the fit looks so good!