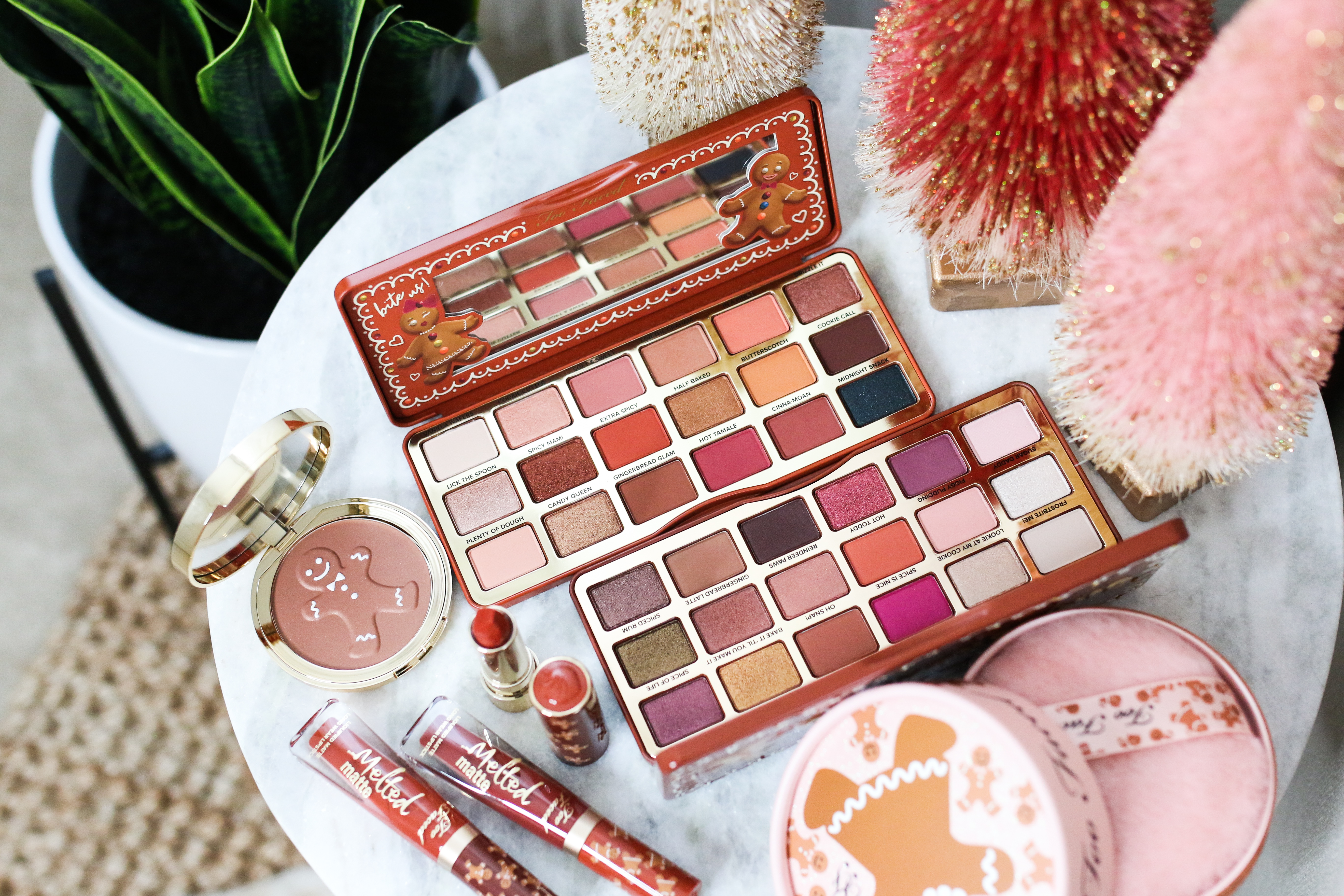 Too Faced just released two new eyeshadow palettes and they are gingerbread inspired! I've said before that I was never drawn to Too Faced products years ago. I figured the entire line was too young and kitschy and the product quality must not be that good. Boy was I wrong. Majorly wrong! Once I started using the products, I was amazed at the quality and how well everything looked on the skin. Now some of my favorite makeup items come from Too Faced (I can't live without this concealer), so I am always excited to review something new from them. If you are an eyeshadow palette lover, you will absolutely love these new gingerbread palettes called Gingerbread Spice and Gingerbread Extra Spicy.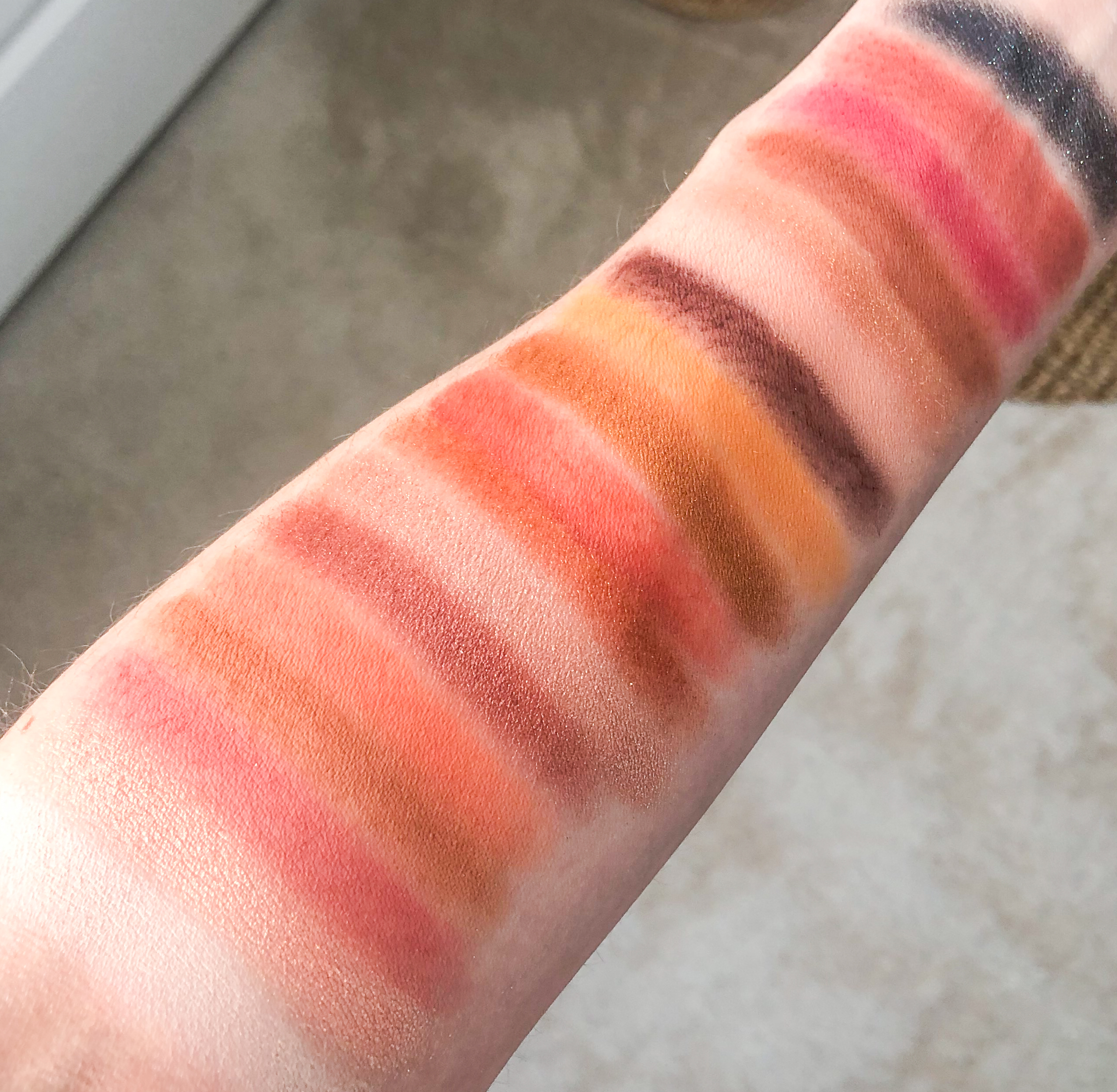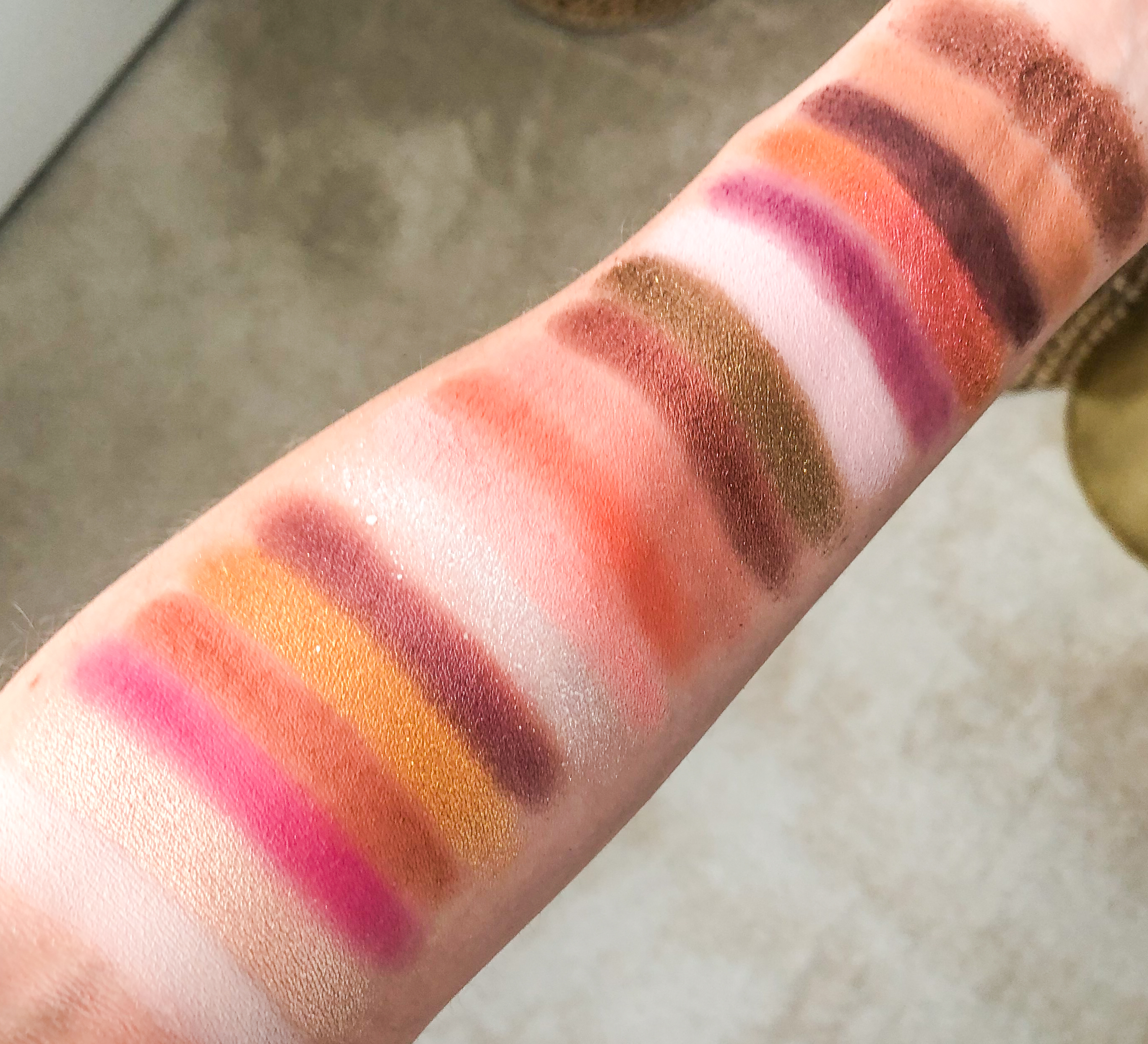 Top swatches: Too Faced Gingerbread Extra Spicy Palette, Bottom swatches: Too Faced Gingerbread Spice Palette
Both palettes are definitely a bit more than your regular ol' neutral eyeshadow palette and have a few "wild card" colors as I call them, but only one or two so you will find most of the palette incredibly wearable. Each palette is a good mix of matte and shimmer shades, and the pigment is rich but not too heavy that you will have to spend the entire time blending it out. There is little to no fallout with the palettes and all the colors blend beautifully. I personally like the Gingerbread Spice Palette a teeny bit more because it has a few cooler toned shades, though I find either very easy to wear and create tons of looks! The Gingerbread Extra Spicy palette is very warm with a lot of orange undertones which is a hit with some people and not with others. However, I still think these palettes will appeal to a ton of people and the shades would look great on a wide variety of skin tones.
Do you currently own any Too Faced palettes?