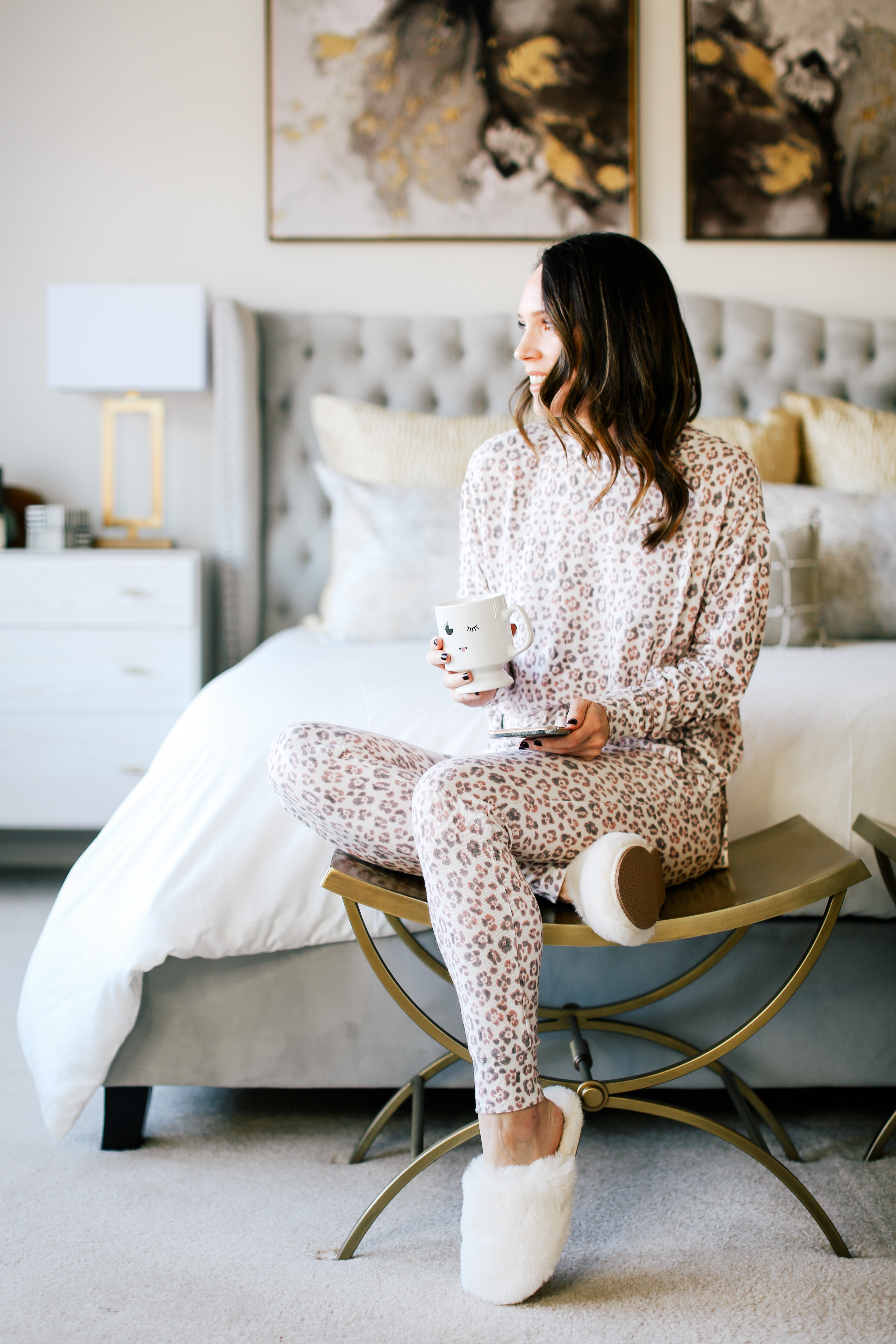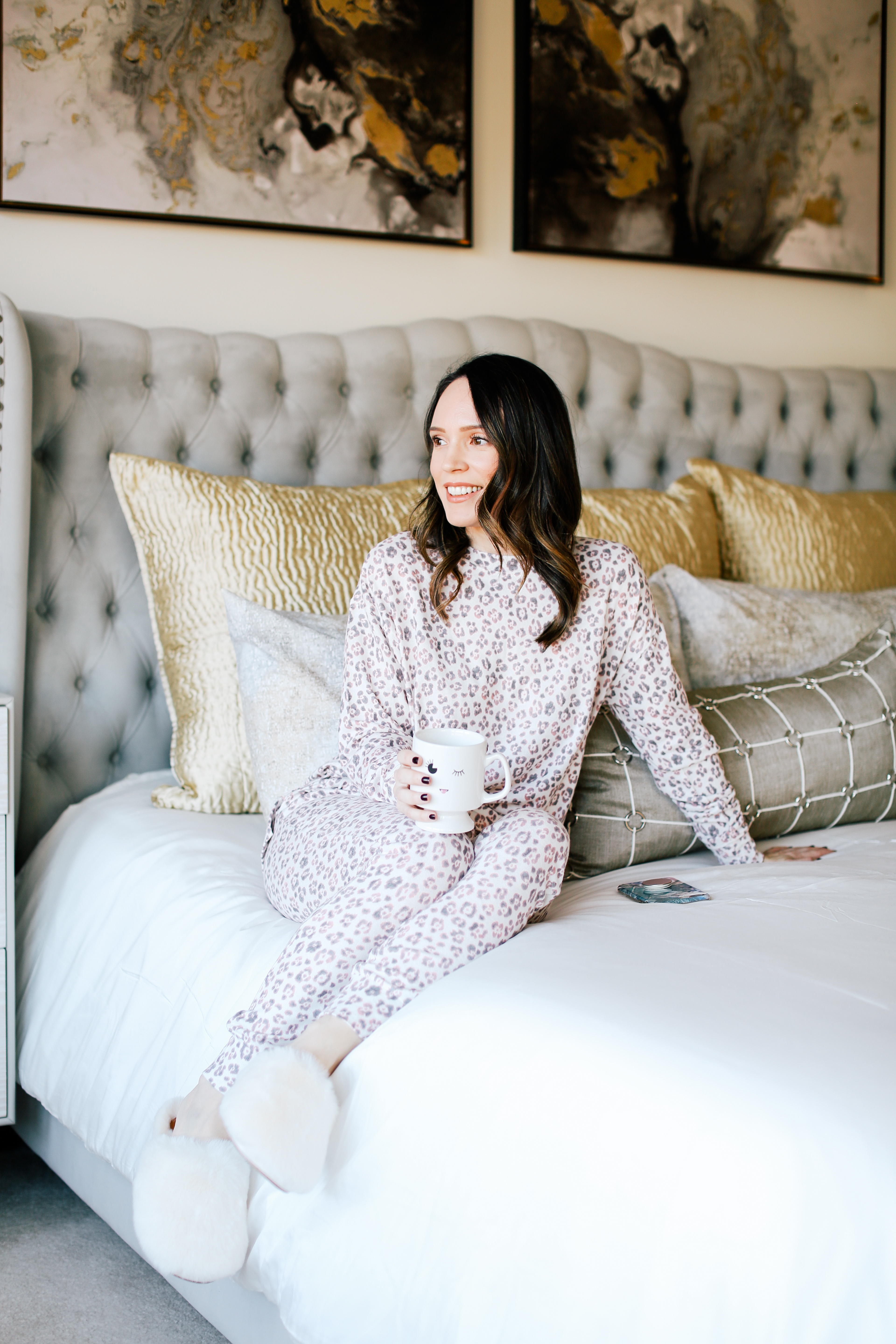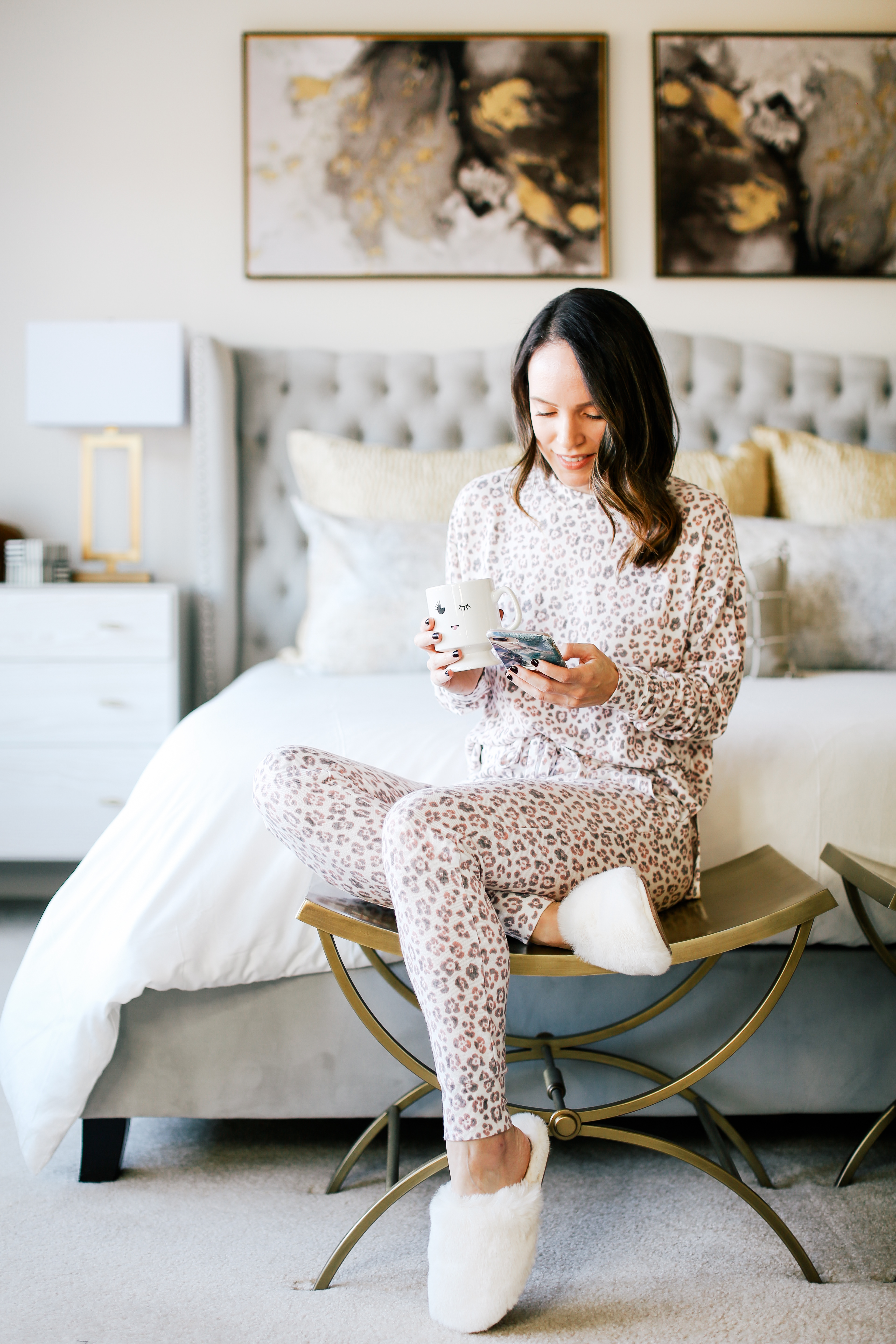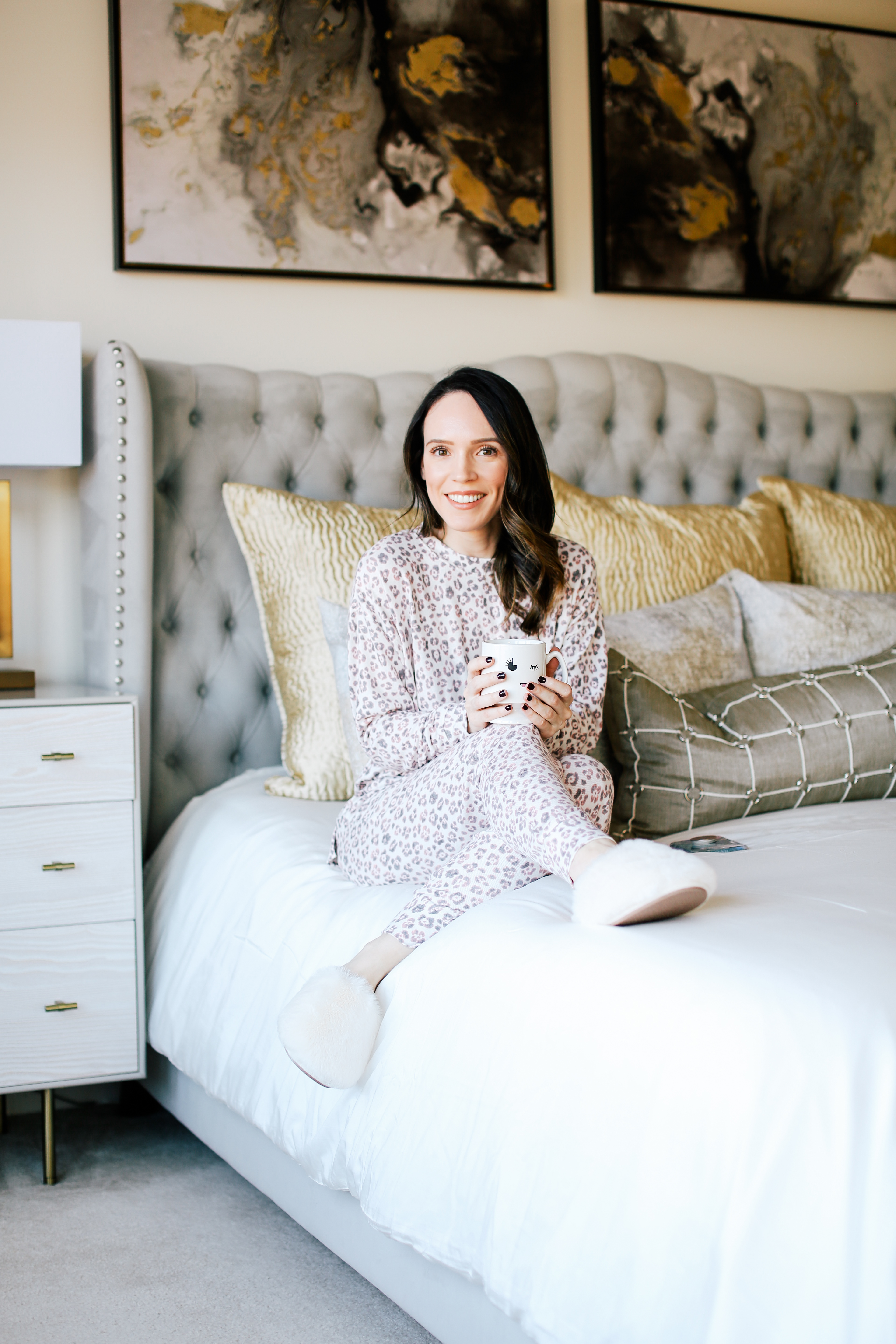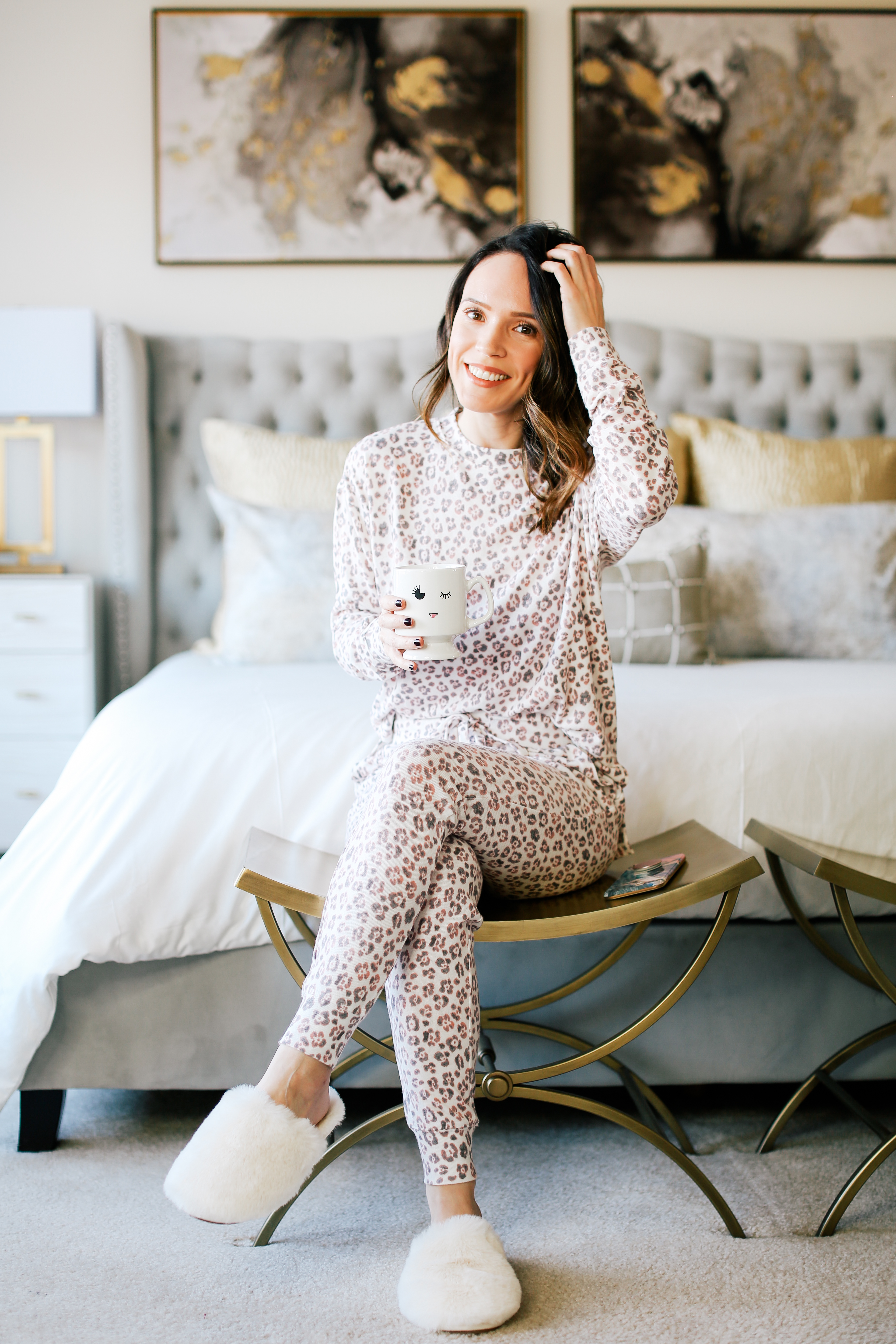 Sweatshirt | Sweatpants | Slippers | Bed | Stools | Nightstands | Lamps | Lumbar pillow | Euro pillows | Pillow cases | Mug
I'm back with my next round of book reviews and this list was quite strong. I enjoyed almost every book I finished and would recommend most of them! Would it be helpful if I began putting a rating after each one (let's say 1-10) for how much I enjoyed it? Let me know below!
1. Charlotte Walsh Likes to Win – Though this is fiction, the awful mud-slinging and exhausting world of politics portrayed in the book is probably very close to real life. Charlotte Walsh decides to leave her high powered job in Silicon Valley to run for state senate in her home state of Pennsylvania. While she has hopes of being able to run an honest race, she quickly learns that is not how things are normally done in politics. Her family begins to suffer and she must decide if she should continue and if she even wants the position anymore. The book ends without you ever knowing the outcome (which is kind of annoying), but that doesn't take away from the story which immediately sucked me in from the beginning. Highly recommend!
2. The Child Next Door – This book is a thriller, but at one point I really began to get annoyed because I wanted to finally know what happened. However, once the story finally unfolded, I really enjoyed it. Kirstie hears her child crying on the monitor one evening, but strangely she also hears another voice in the monitor discussing taking a child. She searches her house and finds no one else there and realizes that her monitor must have picked up another monitor's frequency.  There are no other children in the area which makes this possibility implausible. Kirstie is convinced of what she heard and stops at nothing to figure out the other voices on that monitor. What she uncovers is not what she is expecting and much more devastating than she imagined.
3. Layover – The book sounded good from the description but it was just mediocre in my opinion. I still enjoyed reading it, but I didn't devour it like I did others in this list. Joshua meets a woman at the airport during one of his layovers and has an immediate connection with her. However after boldly kissing him in the course of their brief encounter, she tells him she will never see him again. Joshua is disappointed but decides to forget about it and move on…until he sees her face on a missing person report on television. He goes on a wild chase trying to find her and understand just who this woman is and why she seems to be running.
4. We  Came Here to Forget – I really loved this book and it was one of my favorite in this list! Katie Cleary is an olympic skier who has won numerous medals and devoted her life to the sport. When she was growing up, she moved in with her two close guy friends whose wealthy father was able to provide them with access to the best coaches to develop their skill. Sadly as Katie's career is taking off, her family life is beginning to crumble. Her sister has increasing odd behavior and is accused of a heinous crime that ruins the entire family and Katie's career. She decides to leave it all behind and move to Buenos Aires to start over. Though the story oscillates between the past and present in every other chapter, it flows well and the story is so great. I could not put this down!
5. No One Ever Asked – This book was another favorite out of this list! A school in an affluent community must take in children from an impoverished district when their school loses accreditation. The story centers around three women affected by this change – an affluent stay-at-home mom with a seemingly perfect life that is against the blending of the two schools, a new mom to an adopted child from Africa who is failing to bond with her and a young teacher from that impoverished district that has landed a job at the affluent school. Tensions run high as the two communities try to assimilate and each woman is forced to face her own prejudices and biases. There is so much to this book and it stirs up so much emotion as you read it.
6. White Lies – I was immediately gripped by this book within the first few chapters and enjoyed about 75% of it, until the end which became a bit tedious. I still would recommend it, but the last quarter of the book is not as intense as the beginning. Alex is a respected family doctor that goes away on a girls' weekend to Ibiza and ends up cheating on her husband by having a one night stand with a much younger man. When she gets home, she confesses her indiscretion and tries to figure out how to repair her broken marriage. On a routine house call later that week for one of her patients, she runs into her one night stand and realizes he is the high school son of her patient. The story then switches to the boy's perspective and his account of what happened is completely different than hers. To be honest, I am still not sure which was the truth because it became a bit convoluted at the end. However, most of the book was entertaining and really kept my attention.
7. A Nearly Normal Family – Another mystery that was quite the page turner! Stella Sandell is young teenager with her entire life ahead of her until she is accused of killing a man 15 years her senior. Her father is a pastor and her mother is a criminal defense attorney and both are stunned by this news. They fight to prove her innocence though Stella has already confessed to the crime. The story is told from three different perspectives which is really interesting and gives you a 360 degree look at the case. I liked that the story kept me on my toes and I couldn't figure out if Stella had done it until the end of the book.
8. Three Women – I am not normally a nonficton fan, but this book had so much buzz surrounding it so I was really intrigued. To be honest, the introduction was horrible and if I had not learned about the book before reading it, I would never have understood that the stories were all true. The reporter kept in touch with three women over 10 years to tell their stories. The stories were interesting though nothing too remarkable, which perhaps was the point. The common thread running through all three stories is the focus on their sex lives and how it affects their personal lives and relationships. I didn't hate the book, but it felt incomplete to me because the beginning and ending were so lacking (in my opinion).
9. Tell Me Everything – I love when a book surprises me and this one had an ending that I did not see coming. I love that! Malin is a freshman at Hawthorne College and meets a group of friends during her first week who become her best friends all throughout her four years there. It's not until senior year that secrets are finally revealed about many of these friends. Malin carries her own dark secret that she fights to protect, though she is able to uncover some things about her friends that makes her feel she needs to take action. She puts together a plan to help one in particular, but what ends up happening devastates the entire group. When the full story is revealed, it left me quite surprised.
10. The Banker's Wife – Sometimes I love a good ol' "whodunit" kind of mystery, ya know? Some of the technical stuff behind the crime got a little confusing, but overall I really loved this mystery! Annabel and Michael are a happily married couple who recently moved to Geneva because Michael got a private banking job with Swiss United, a powerful offshore bank. When Michael is unexpectedly killed in a plane crash, Annabel is left trying to understand if it was just a freak accident or murder. On the other side of the globe, reporter Marina Tourneau is investigating the recent death of her boss and her investigation leads her to Swiss United and its corrupt dealings. She soon uncovers information that will not only affect her relationship with her new fiance, but will answer questions for Annabel and could possibly bring down some of the most influential and wealthy men in the world. This book is a fun beach read (or snow read since it's winter LOL).
What was the last book you read and enjoyed? Any recommendations?!