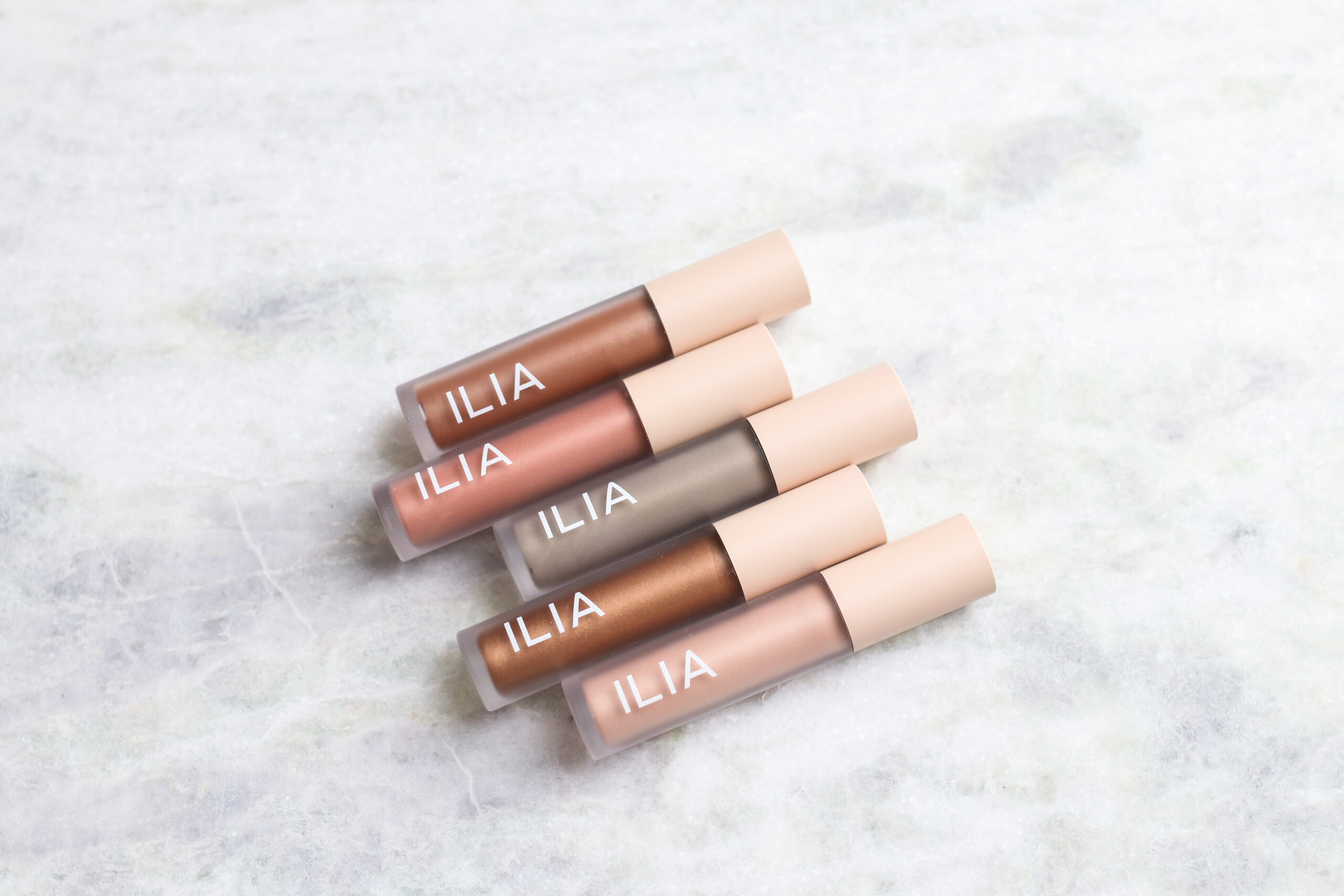 I've shared before many times that I love a "one and done" eyeshadow look. Liquid and cream eyeshadows are some of my favorite formulas for these kind of looks because I can swipe one shade on the lid and go. I'm a HUGE fan of the Ilia Skin Tint (read my review here) and saw they recently launched these new liquid shadows so I ordered a few to test. Almost all of the colors are neutrals so they are incredibly wearable.
Swatches from left to right: Fresco, Mythic, Hatch, Sheen and Glaze
While they do swatch quite intensely at first, they do blend out to be very sheer. I had to add a few layers on my lids for the colors to be somewhat opaque and the shimmer also blends out to almost nothing. For those that want something very minimal and subtle, these Chromatic Eye Tints are definitely a great option. The colors are beautiful and they do last all day with little to no creasing. For me personally, I like a tad more pigment to my liquid eyeshadows so these fell a bit flat for me. I have been using them as a base under other eyeshadows but I still prefer my Armani eye tints to these and my newest discovery is these liquid shadows from L'oreal.