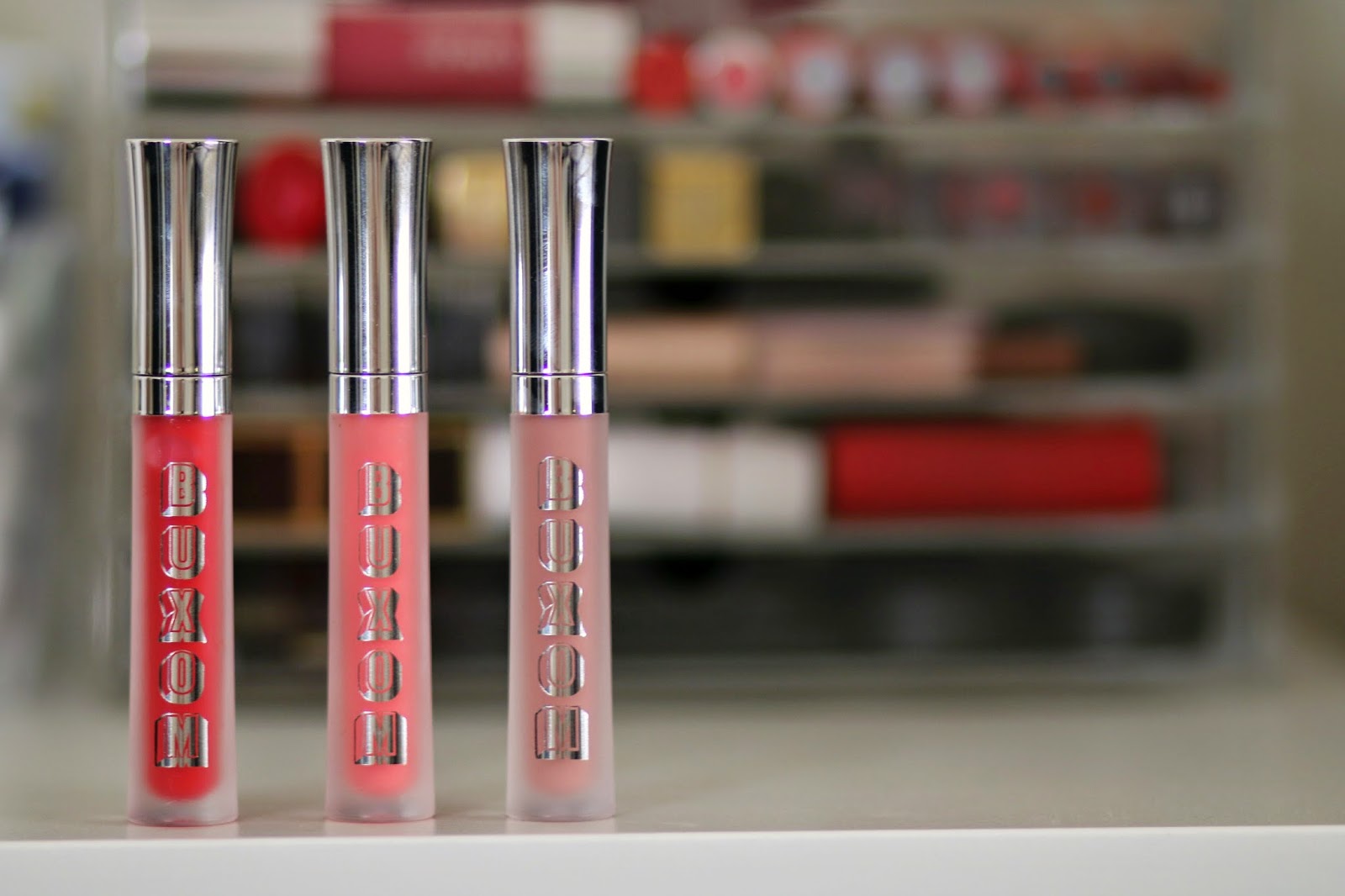 It's taken me a while to come around, but I am finally here for these
Buxom Full-On Lip Creams
. Though I am a complete beauty junkie, the truth is there is still so many great, cult-classic products that I have yet to try. And
Buxom cosmetics
was one of those lines that I managed to overlook all these years. Many of you have told me over and over how amazing they are to wear and reading the reviews on Sephora says it all. I am still a lipstick lover inherently so it will always take me a bit longer to come around for glosses, but after trying these three Buxom Full-On Lip Creams, I can say with the utmost certainty that they are as good as everyone claims.

I know there is a ton of buzz around the
lip polishes
, which I believe are a bit more sheer but I was delighted when I had the chance to try these lip creams. A bit heavier in coverage and no shimmer, these lip creams felt like the perfect hybrid between a gloss and a light lipstick. They tingle on the lips because they have a lip plumping effect that feels more cool and refreshing than irritating and bothersome. In the tube the colors look quite vibrant, but on the lips they sheer out to the most perfect shades.
Creamsicle
was my favorite out of the three because while I love a pale coral, many can often appear too candy-like on the lips and are most certainly not suitable for everyday wear.
White Russian
is
essential
for a smokey eye and bronzed cheek while
Cherry Flip
may just be the most gentle and wearable red lip out there. Those looking to dip their toes into the red lip waters without being overwhelmed, I highly suggest giving Cherry Flip a second look. It took me a little bit, but I can finally say I am here for these Buxom glosses. Now the only question is….what colors to get next??!!