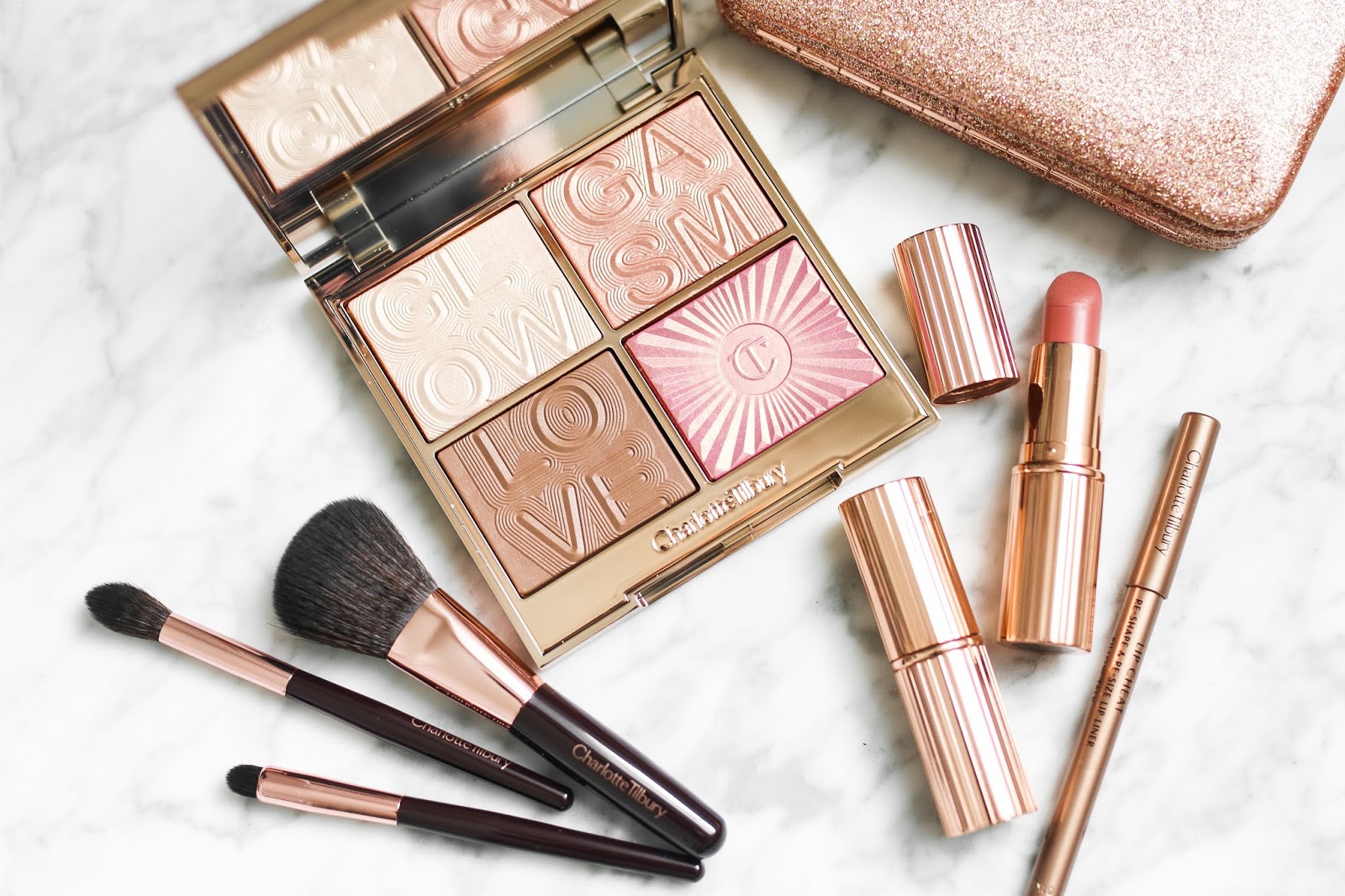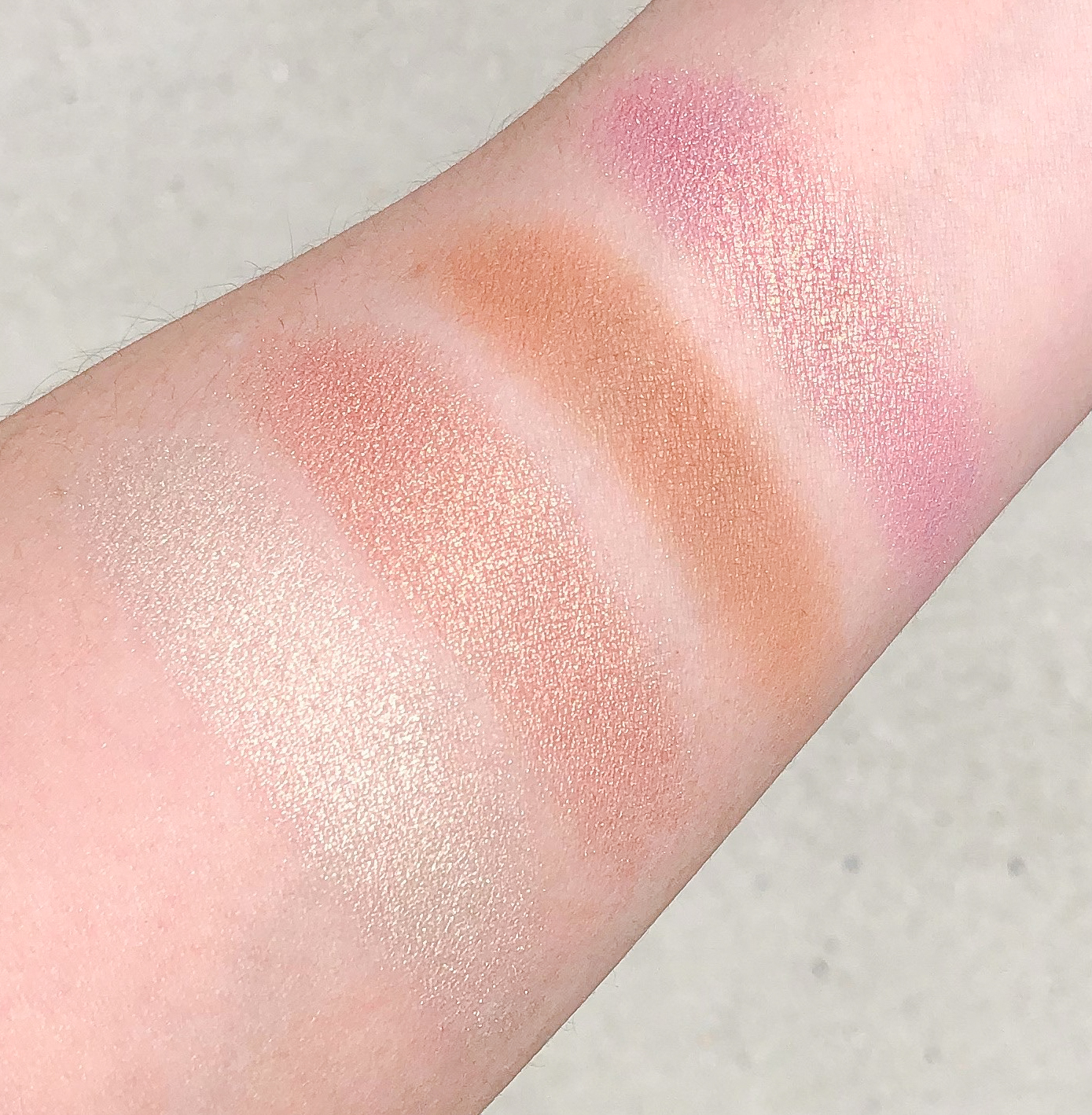 The
colors
are incredibly wearable, however the palest shade is the only one I would use as a traditional highlight. The second shade which is a bit more peachy is perfect to dab on the cheeks for a wonderful glow or wear on the eyes. I used the brown shade with a light hand as a contour powder because it was a bit too dark as a bronzer for my skin. I wasn't sure I would wear the pink shade since it's not a color I normally gravitate towards but I have been loving it on top of my blushes to add a bit of shimmer. Since my skin is more combination and I can get shiny on my cheeks, I prefer to use this
palette
over a
matte foundation
especially in the summer.
I did read in some of the reviews that people felt the payoff and pigmentation was too sheer but I actually like it that way. It takes a few applications to build it up on the skin but I don't want a serious highlight or bold shimmer for my daily life. I like that it can give me just a
slight glow
with one dusting. The only shade that had intense pigmentation and needed a light hand during application was the bronze/brown color. Overall, I really enjoy this palette and think it is easy enough to use daily because the pigmentation is so delicate. For those that like a bolder highlight, I heard that the darker version of this palette is more intense so that may be a better option.