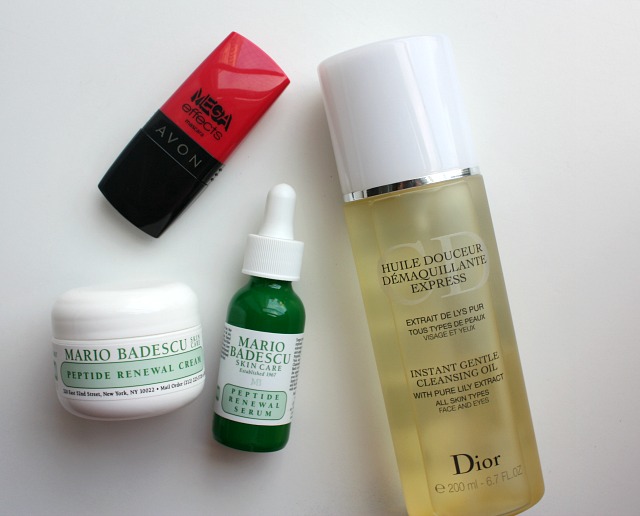 People always gravitate towards the new – the new car, the new baby, and in the beauty blogging world – the new products! Recently I have been giving these new products a spin and if I don't share my experience, do the products even really exist?  Something to contemplate……..(Of course they do).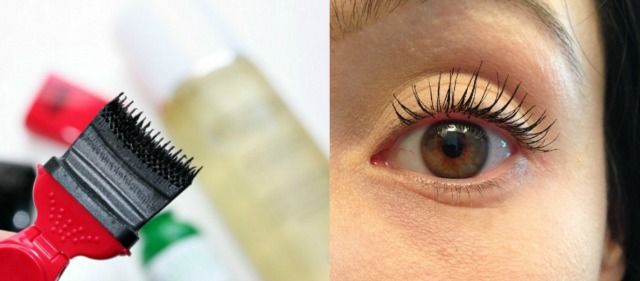 1.
Avon Mega Effects Mascara
– I have two words for you – THAT BRUSH.  I began seeing this mascara all over my Instagram feed and on my favorite beauty blogs a few months ago and it looked too intriguing to pass up.  When I first opened it, I have to admit I was a tad intimidated by the brush and using it took a few seconds to get used to.  But once I found my brushing groove, I enjoyed how the brush enabled me to get every last hair coated with mascara.  The finished look was bold, long and dark lashes – not too thick and not too thin – a perfect balance.  A few more coats would have built the drama up quickly but I loved it with just two coats.  
2.
Dior Instant Gentle Cleansing Oil
– If a brand makes a cleansing oil, I am going to try it.  I find them the most effective at removing makeup and giving the skin a deep cleanse.  I was a bit surprised this Dior formulas was so thin, as typically cleansing oils are thick and emulsify when mixed with water.  I found it quite gentle however, as the name indicates, but not particularly great at removing my makeup as thoroughly as I wanted.  It did leave my skin feeling smooth and hydrated which I enjoyed, and for those days when I wore little to no makeup, this made my skin feel great.
3.
Mario Badescu Peptide Renewal Cream and Serum
(c/o) – The excitement I felt when I heard that MB, one of my holy grail brands, had launched 2 new products could be matched by little else.  Their products are the epitome of efficacious and I knew this launch would be no different.  Designed to target anti-aging concerns for dry and mature skin, I was a tad nervous to try it knowing that it would be rich – but I found my oily skin took quite well to it.  I regularly struggle with dry patches on my skin from treating my regular breakouts, and this immediately worked miracles on them.  My skin absorbed it instantly making it feel soothed and nourished – a result I knew quite well using Mario Badescu products.  I anticipate giving this duo a lot of attention this winter – as I know the frigid temps will wreak havoc on my poor face.