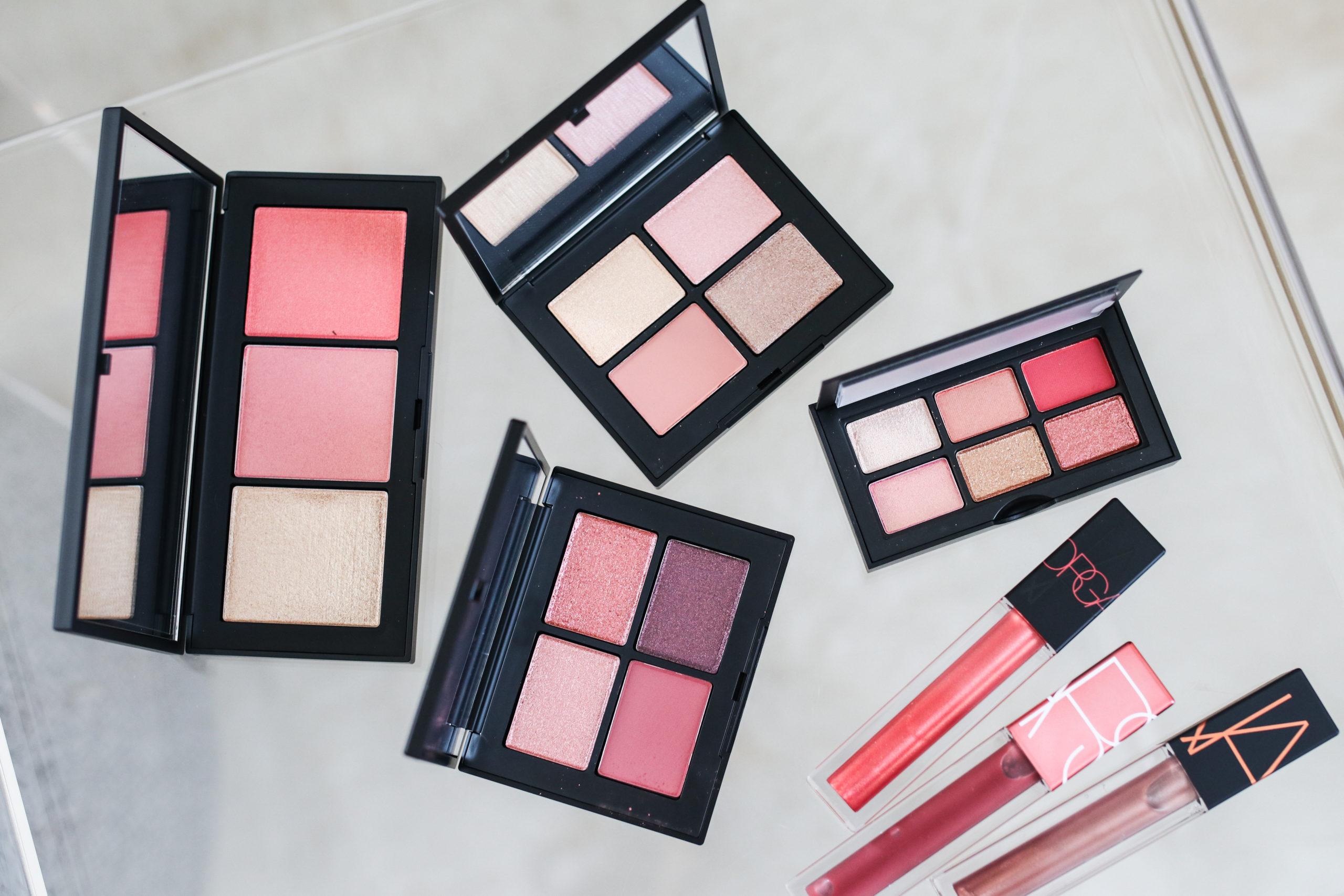 I've been wearing NARS Orgasm for almost 10 years so this new Orgasm X collection was immediately a hit for me! Orgasm X blush is actually a more intense version of Orgasm and is just as beautiful. Here is a look at all the pieces from the new Orgasm X collection and my thoughts on each: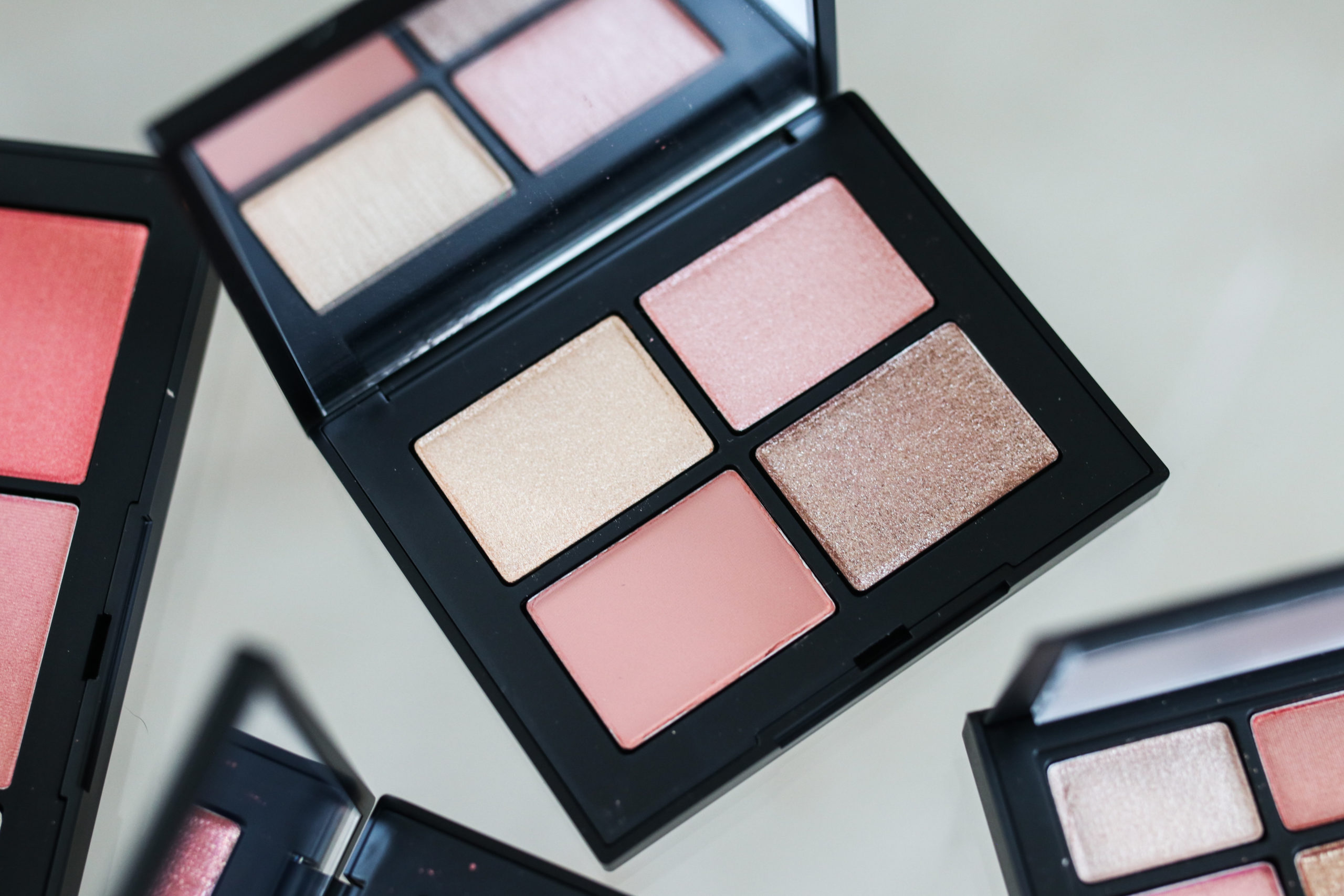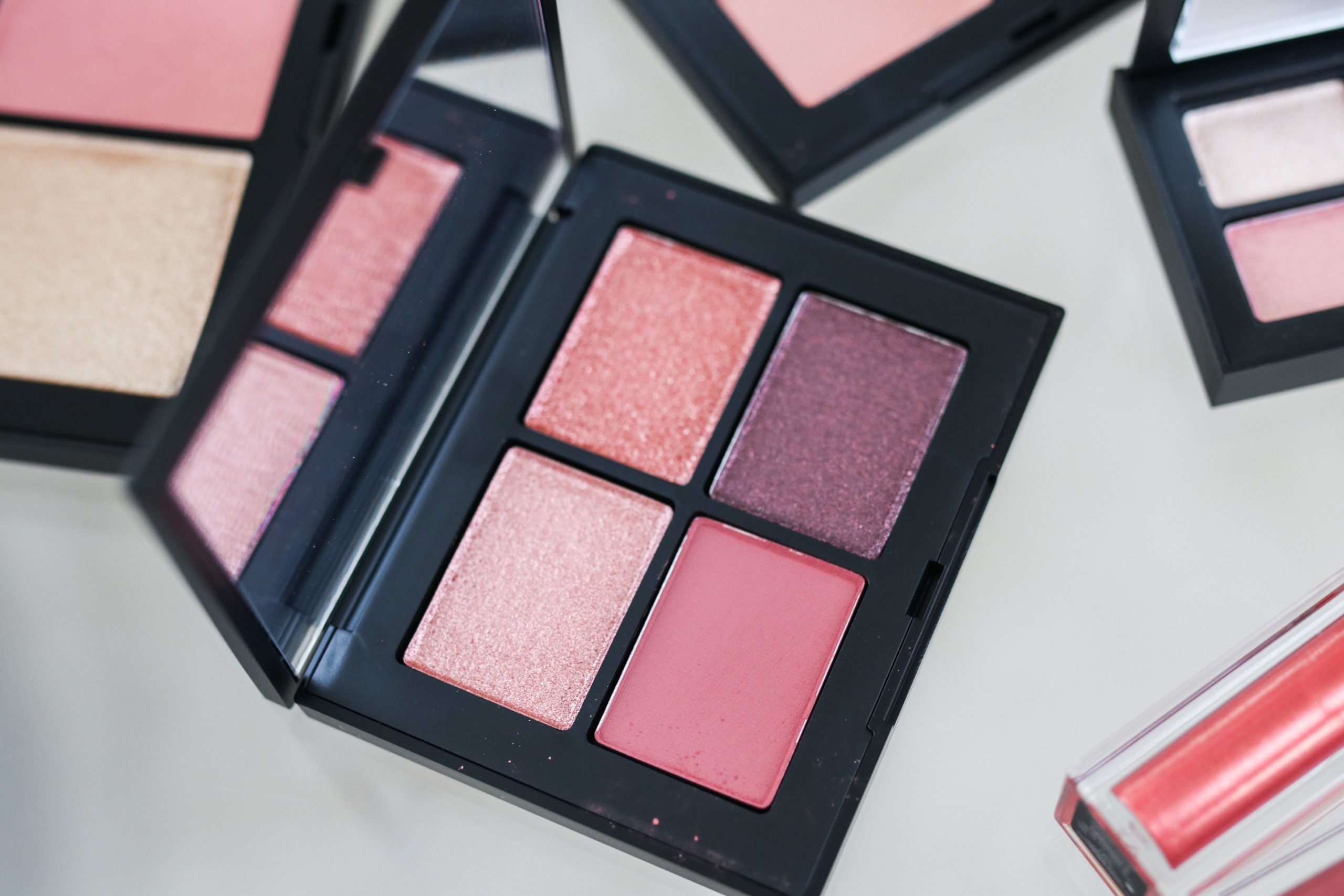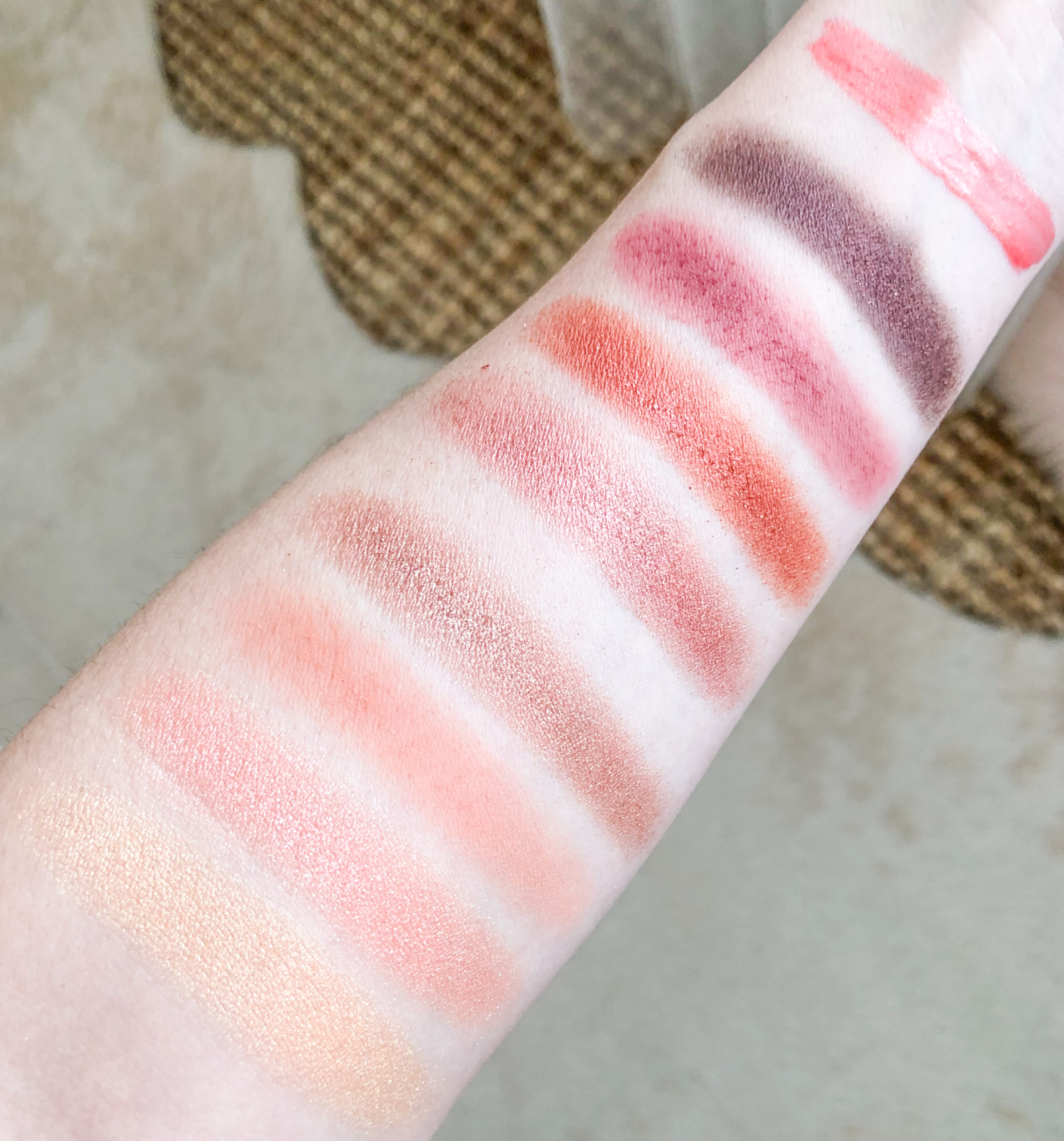 Swatches from left to right: Orgasm eye palette, Orgasm X palette, Orgasm lip
1. Orgasm quad eyeshadow – This palette is absolutely gorgeous and the perfect mix of colors for summer. Perfect for those with more fair to medium skin tones.
2. Orgasm X quad eyeshadow – For those with more olive to deep complexions, this eyeshadow quad is better suited for you. The colors are so wearable and gorgeous and the palette is so small and easy to travel with!
3. Orgasm X oil-infused lip tint – I really enjoy the Lip Tint formula (Primal Instinct and Reef are two shades I wear regularly), however this one was a bit too coral for my taste. It is still quite sheer but I prefer more subtle shades on the daily.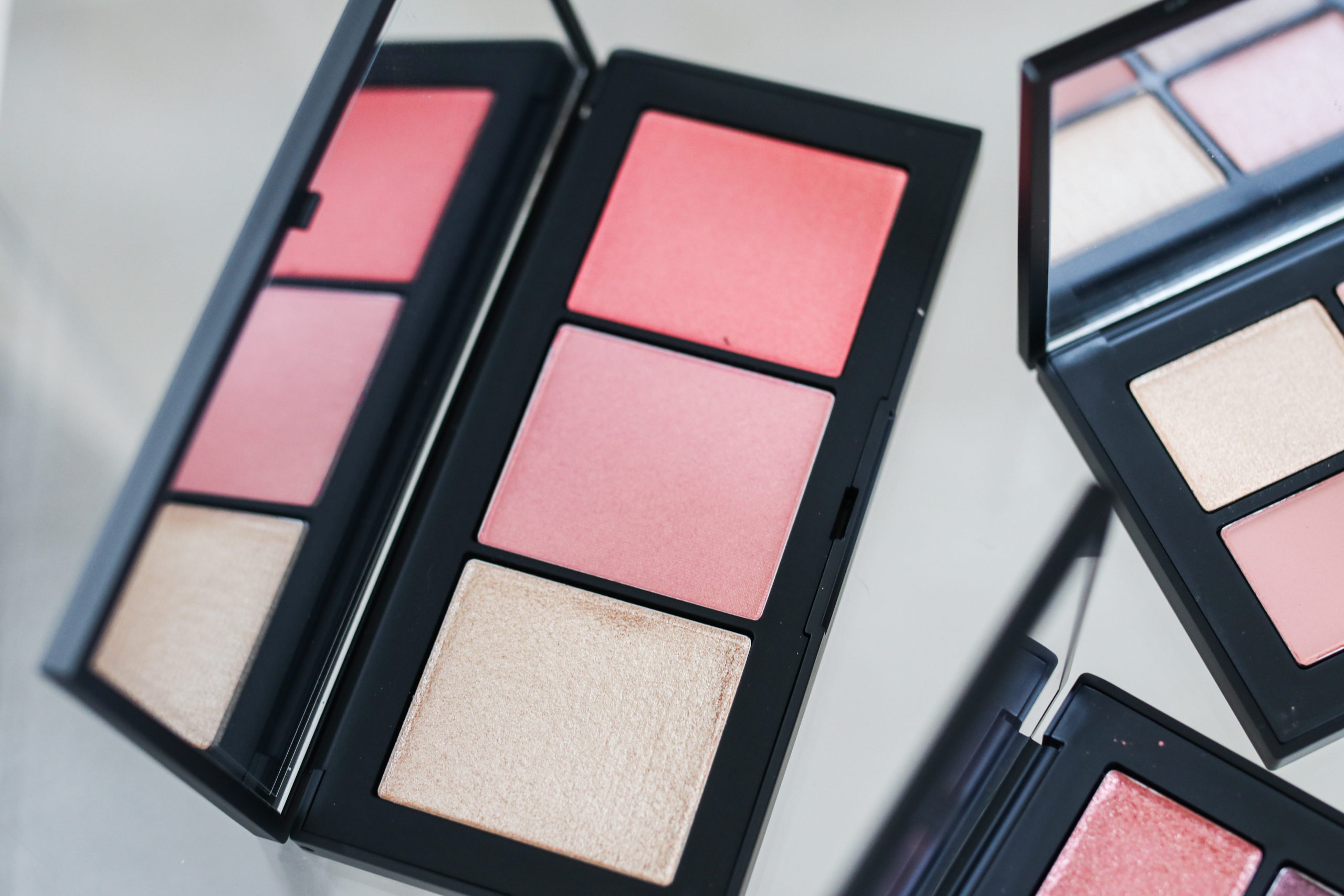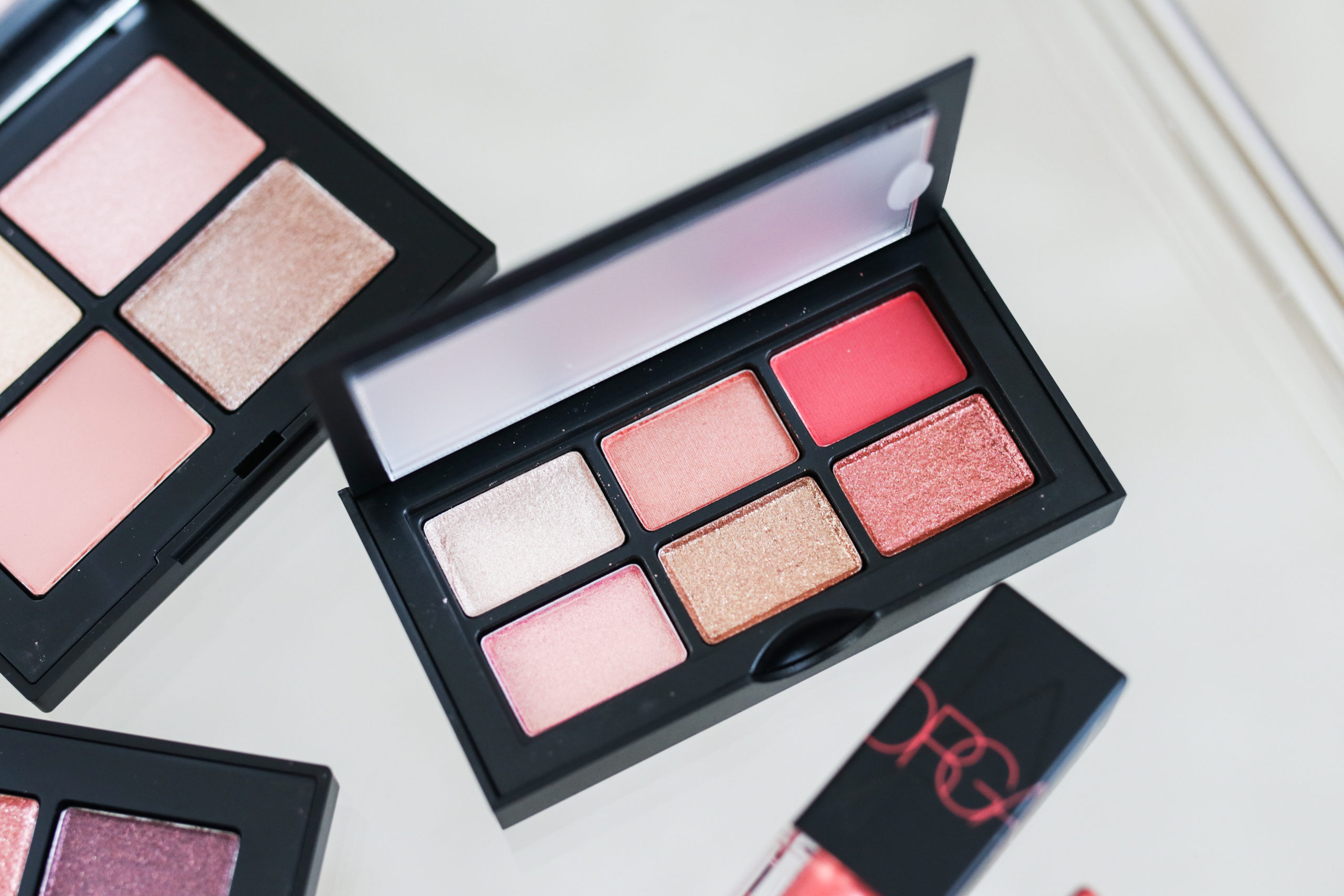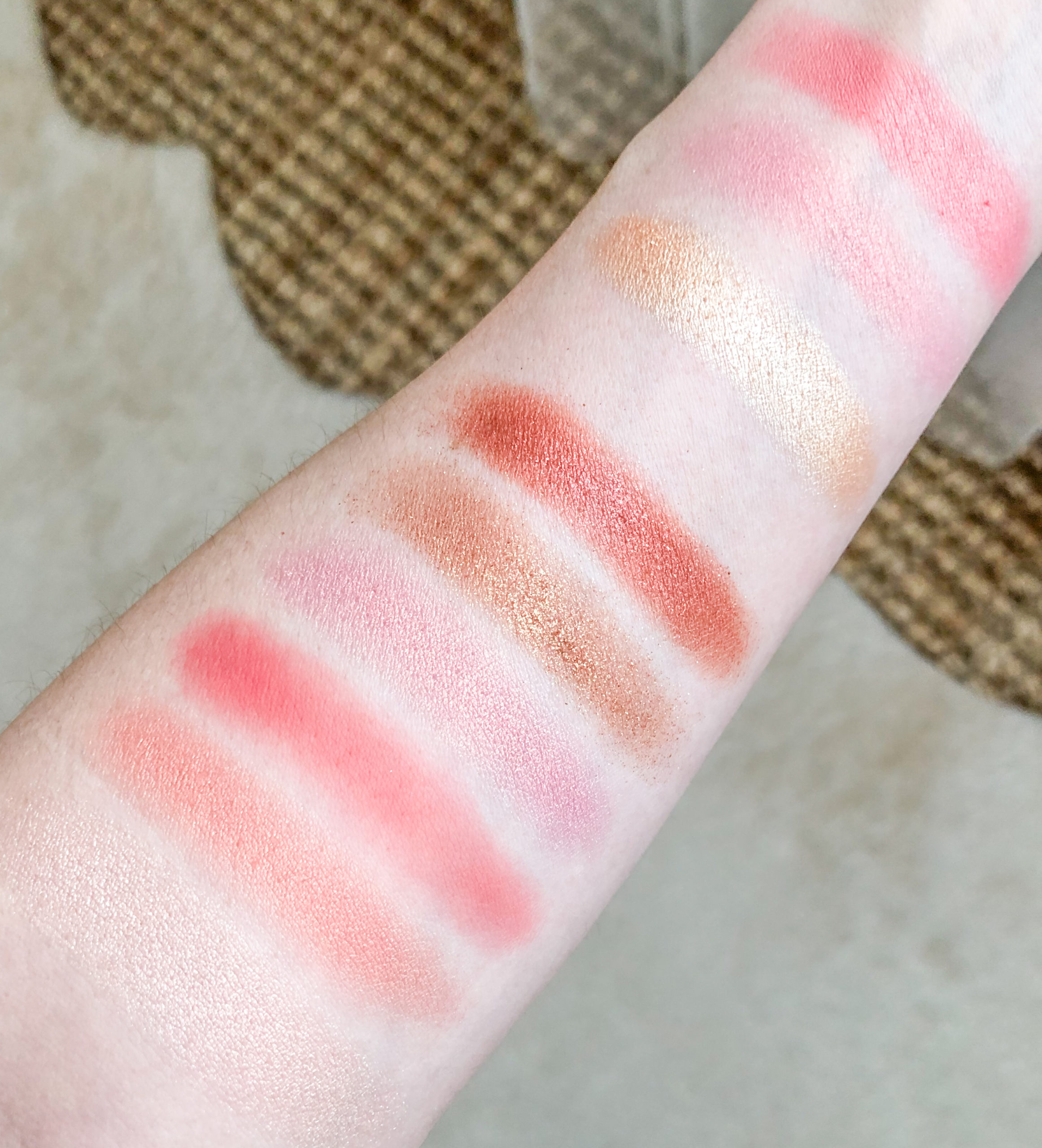 Swatches from left to right: Mini eyeshadow palette, blush palette
4. Mini Orgasm eyeshadow palette – I am not sure there is anything cuter than this mini eyeshadow palette! And the colors are absolutely gorgeous and so wearable. 
5. Orgasm X cheek palette – For those that are regular users of Orgasm blush, this is the cheek palette to get. It comes with both Orgasm and Orgasm X along with a highlighting powder that also looks amazing on the eyes.
While I love when NARS releases new things that we have never seen before, I find myself drawn to these extended collections of already popular pieces. This Orgasm X collection is all so wearable and great for creating a glowy summer look.