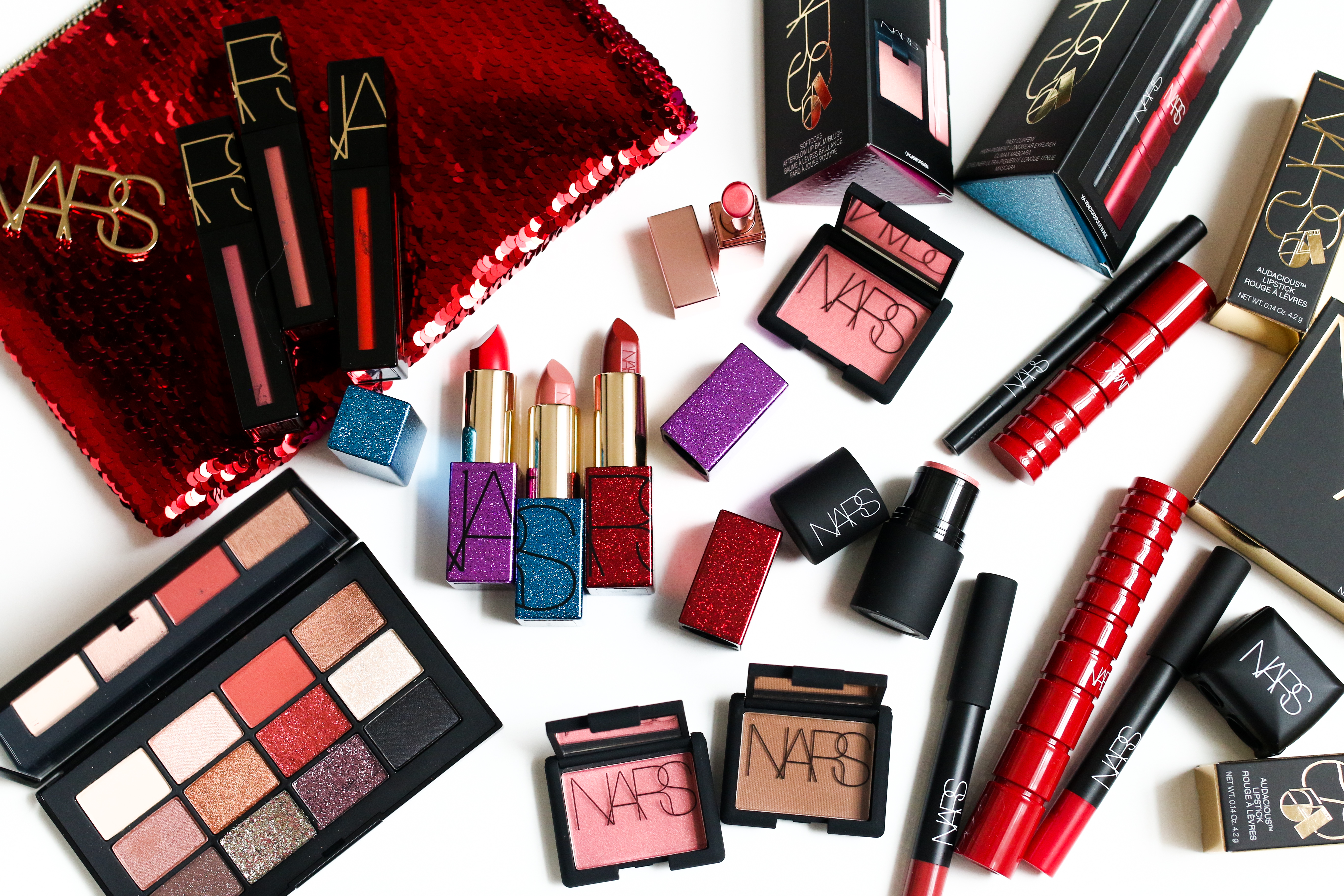 The holiday collections are slowly beginning to roll out and now I am really getting excited! NARS sent me a handful of pieces from their Studio 54 collection and I love all the variety – there's a bit of something for everyone. Though part of the collection is very holiday focused with glitter and shimmer, there are still those tried and true sets featuring their top sellers.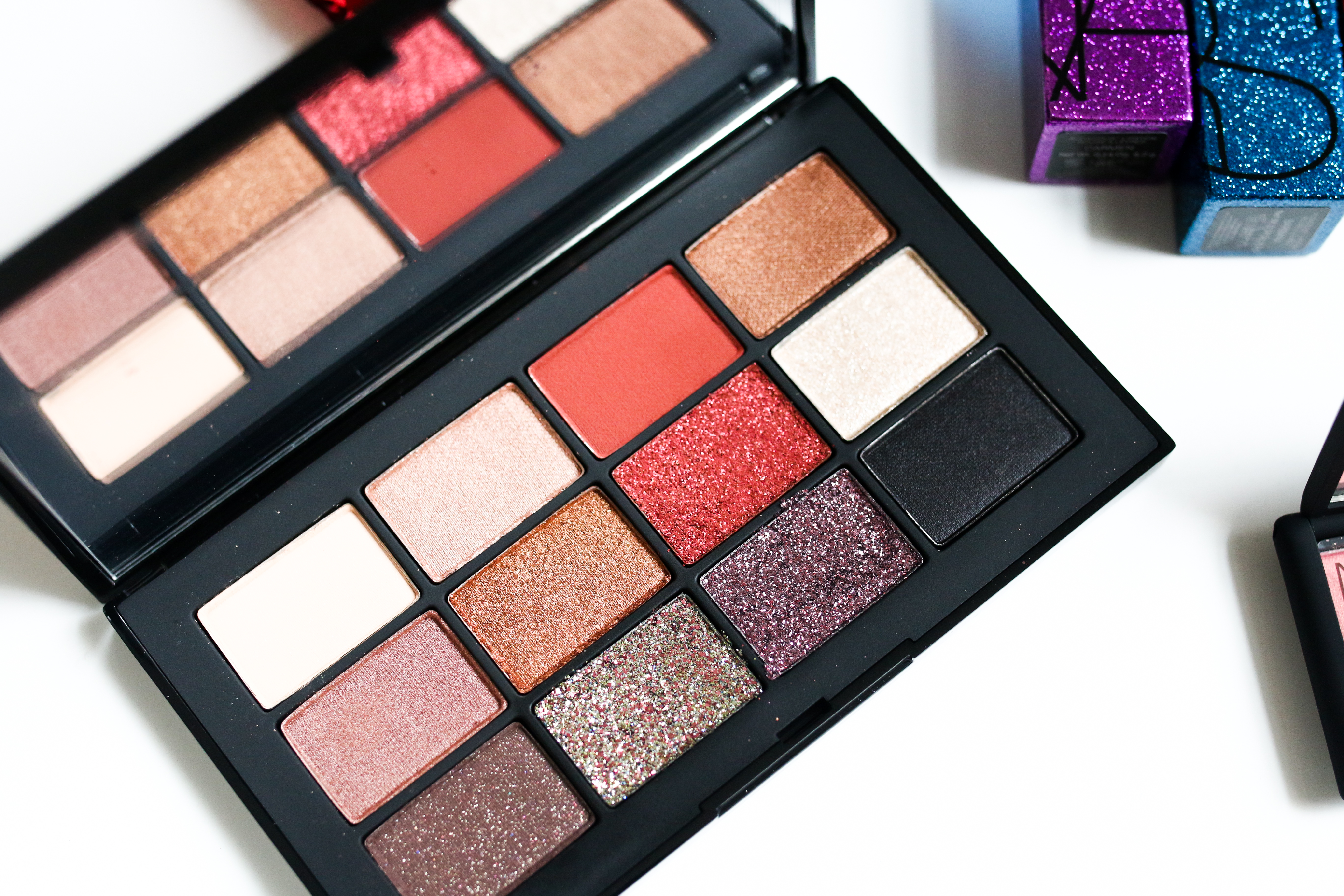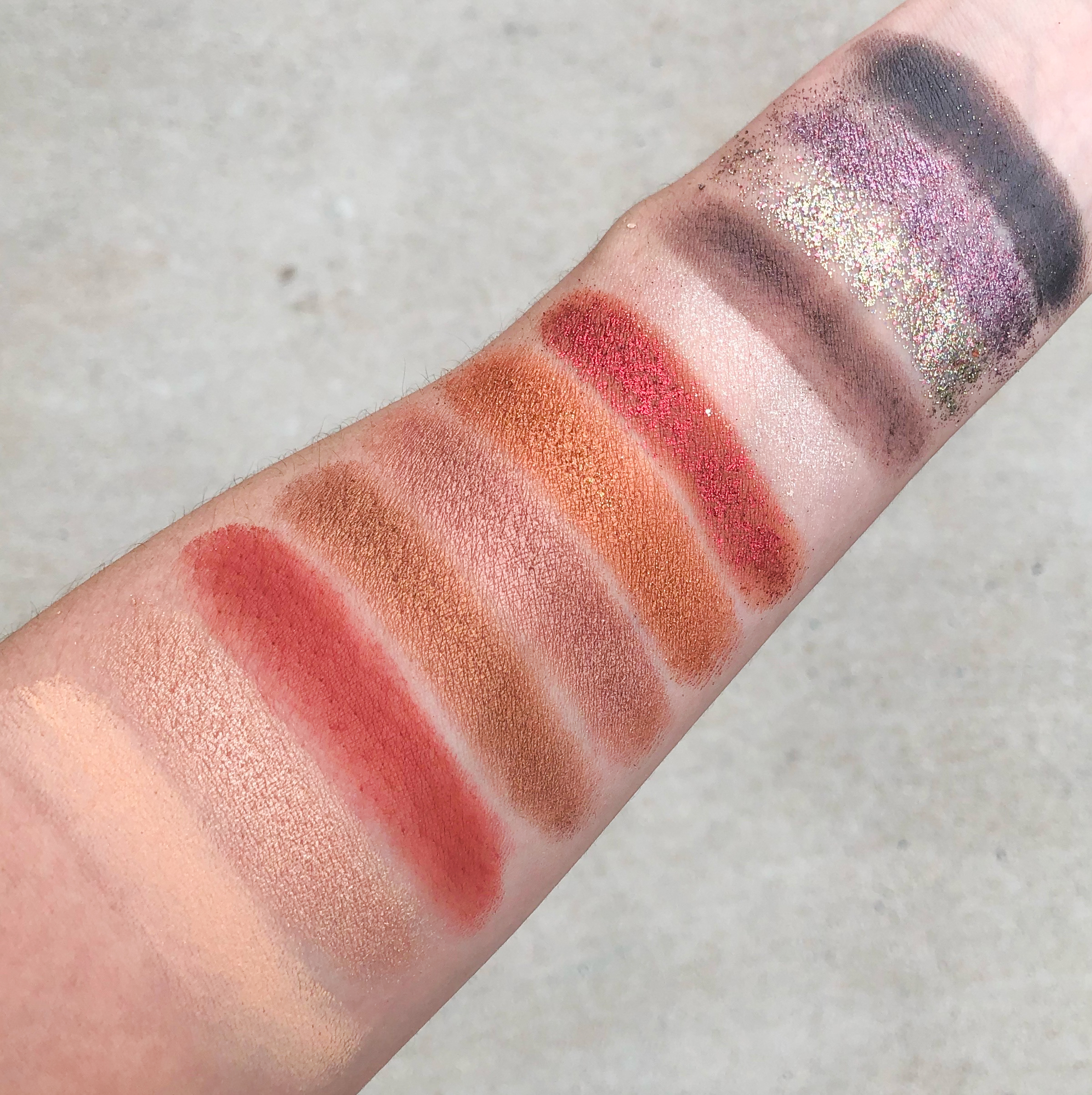 1. Inferno Eyeshadow Palette – There are two palettes part of this Studio 54 collection. The one I have has more rich tones and skews warmer, while the other palette lighter shades that are a slight bit cooler. Most of the colors in the Inferno palette are quite wearable but I will say that the glitter colors are difficult to manage. There is TONS of fallout so you will need to use a primer or cream shadow as a base. Thankfully there are only two that I found particularly hard to use while the rest of the palette is really beautiful.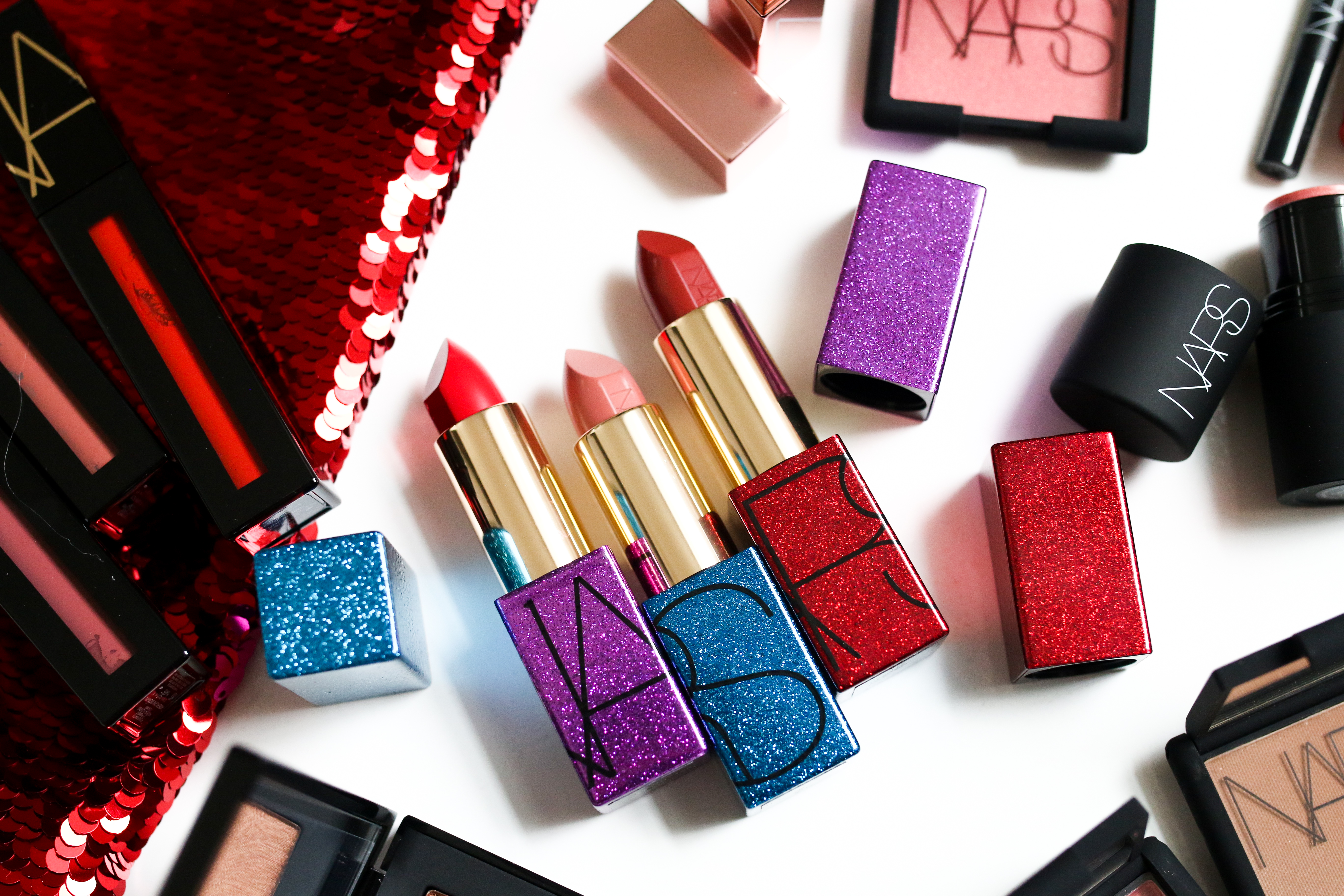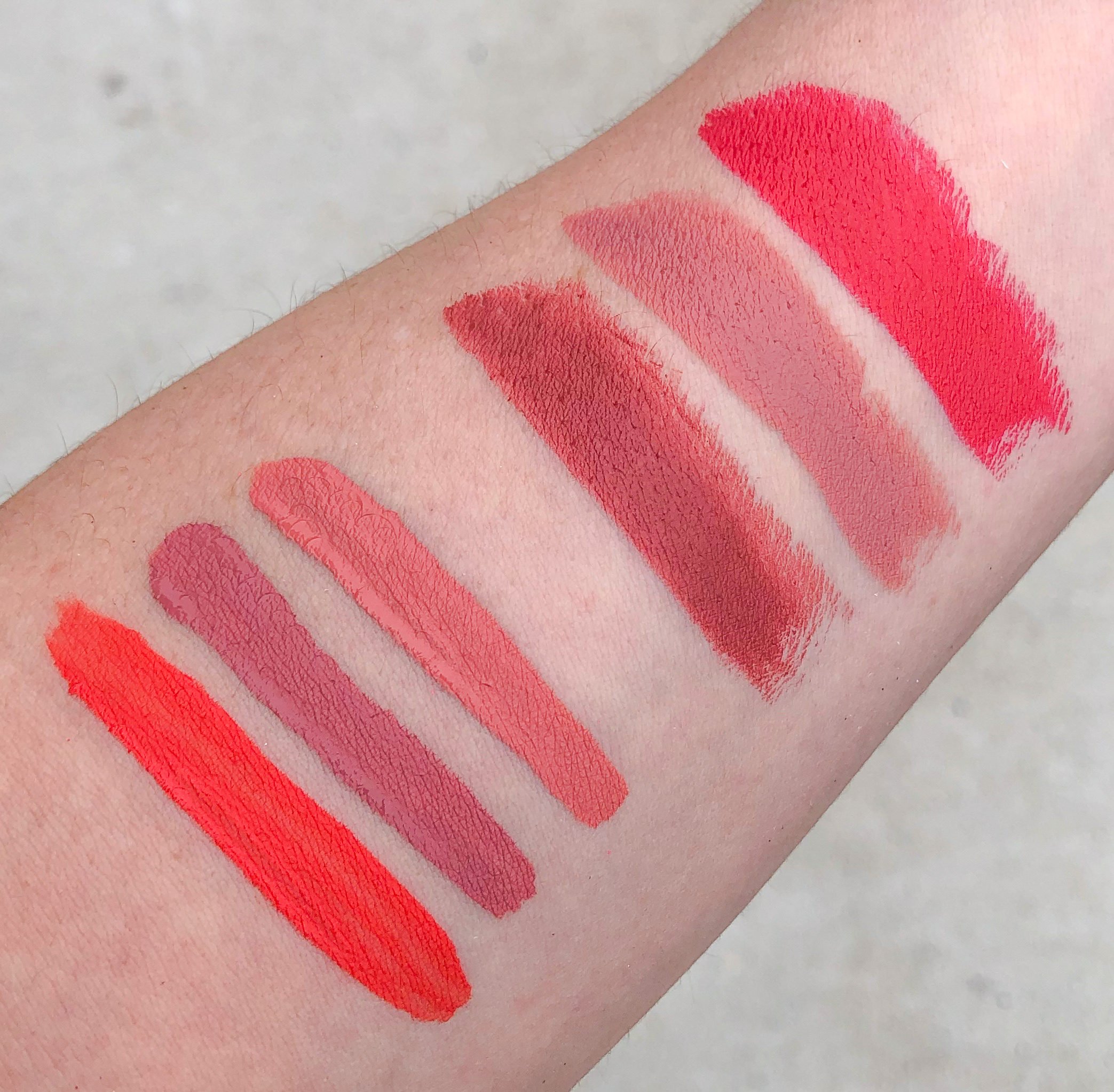 2. Lipsticks in Carmen, Mona and Barbara (swatches are on the right side) – These are part of the Audacious lipstick range so the formula is very pigmented and creamy. All three shades are best-sellers currently in the line and very wearable.
3. All Access Powermatte Lip Pigment Set (swatches are on the left side) – I know my favorite part of this set should be the lipsticks themselves, but I really love the red sequined pouch they come in! Ha! These powermattes are VERY long wearing and are a liquid formula that dries down to a matte finish. I like how each of the lip sets contain a bold shade and two neutral/daytime shades.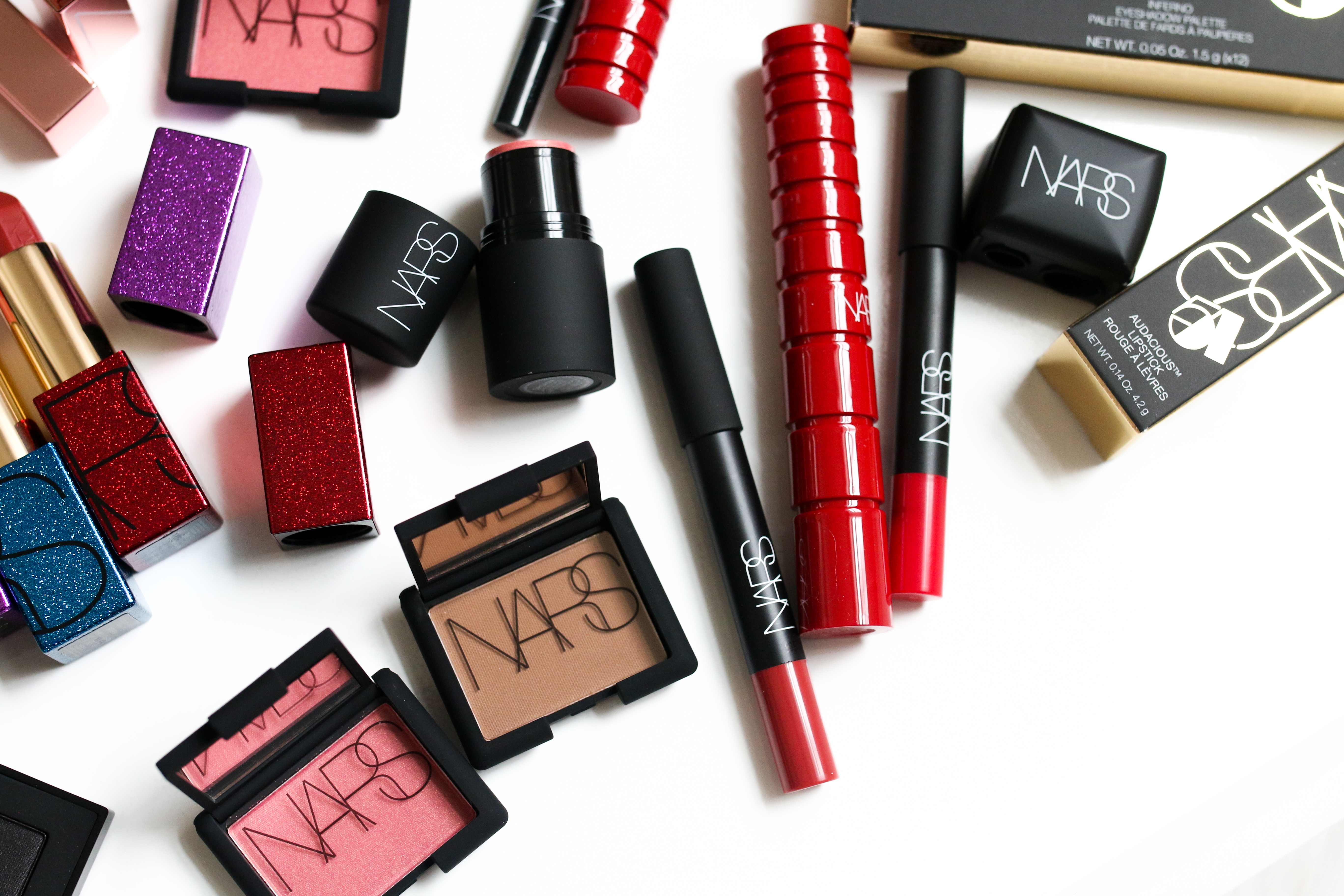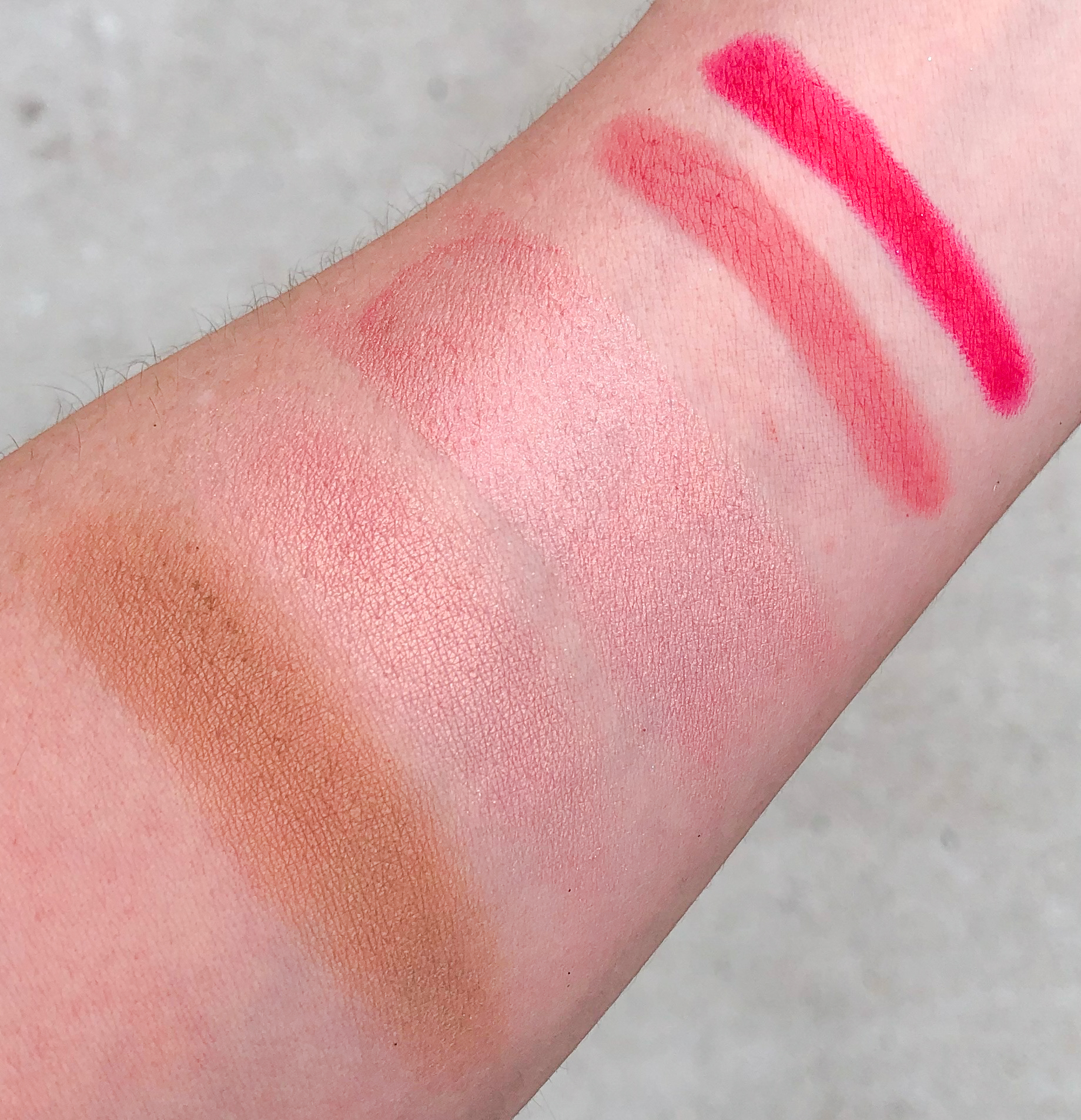 4. VIP Room NARS Essentials Set (swatches above) – This is why I love holiday sets! Six of NARS best sellers all in one set. Laguna bronzer and Orgasm blush, Orgasm multiple, Dolce Vita and Dragon Girl Velvet Matte Pencils and Climax Mascara. For the NARS lover or someone that really loves makeup, this would be a great gift.
5. Softcore Mini Blush and Balm Set – A great stocking stuffer – this set comes in three colors. I have the Orgasm set and it contains the Orgasm Afterglow Balm (super sheer and gorgeous for everyday) and the Orgasm blush (one of my all time favorites blush colors).
6. Past Curfew Mini Eye Duo Set – Another stocking stuffer set – this one contains a mini of the Climax Mascara and a mini black eyeliner pencil. This is also great for travel!
There are a bunch of other sets available in this collection so I made sure to round them up in the widget below. Which one is your favorite? Are you planning to purchase any?