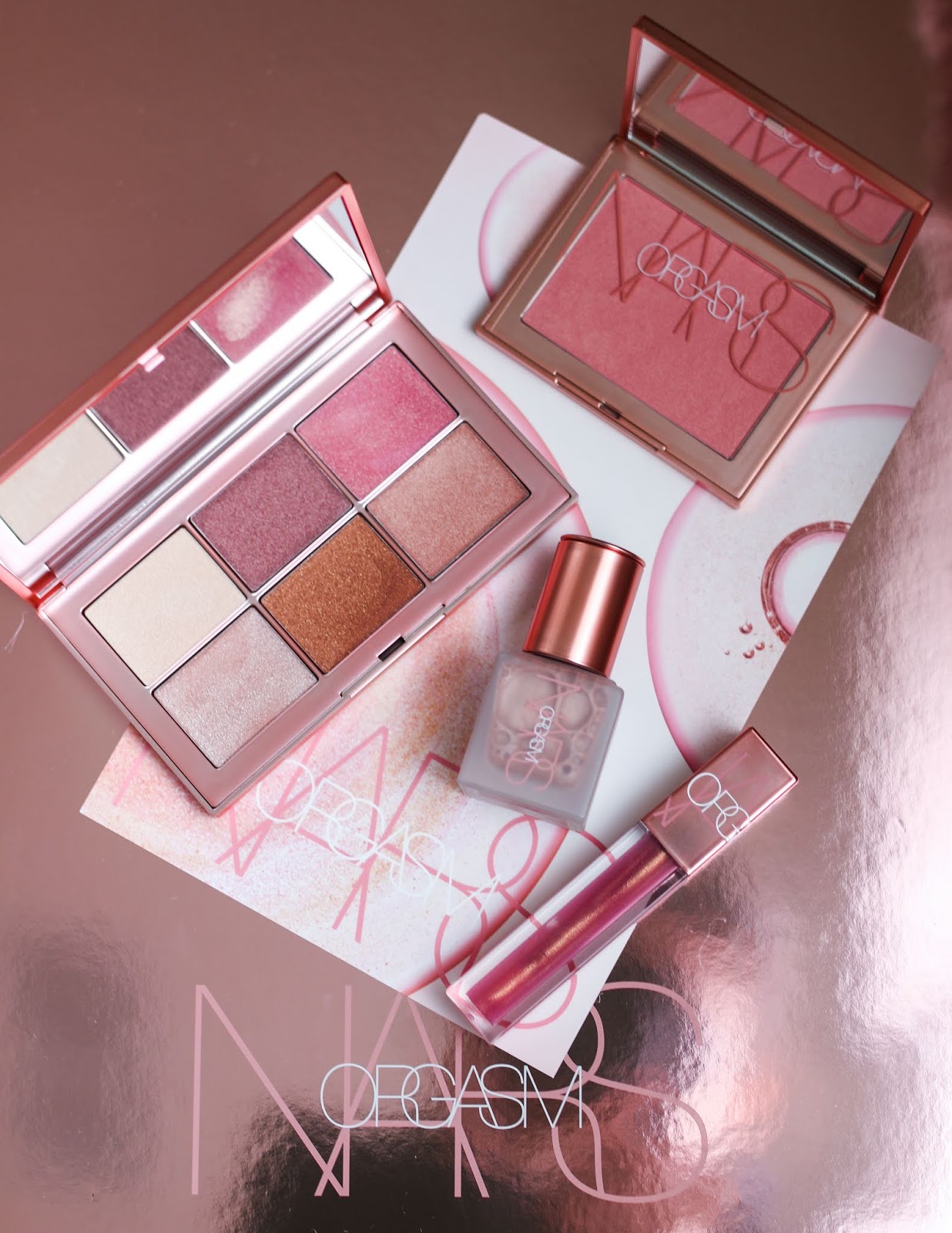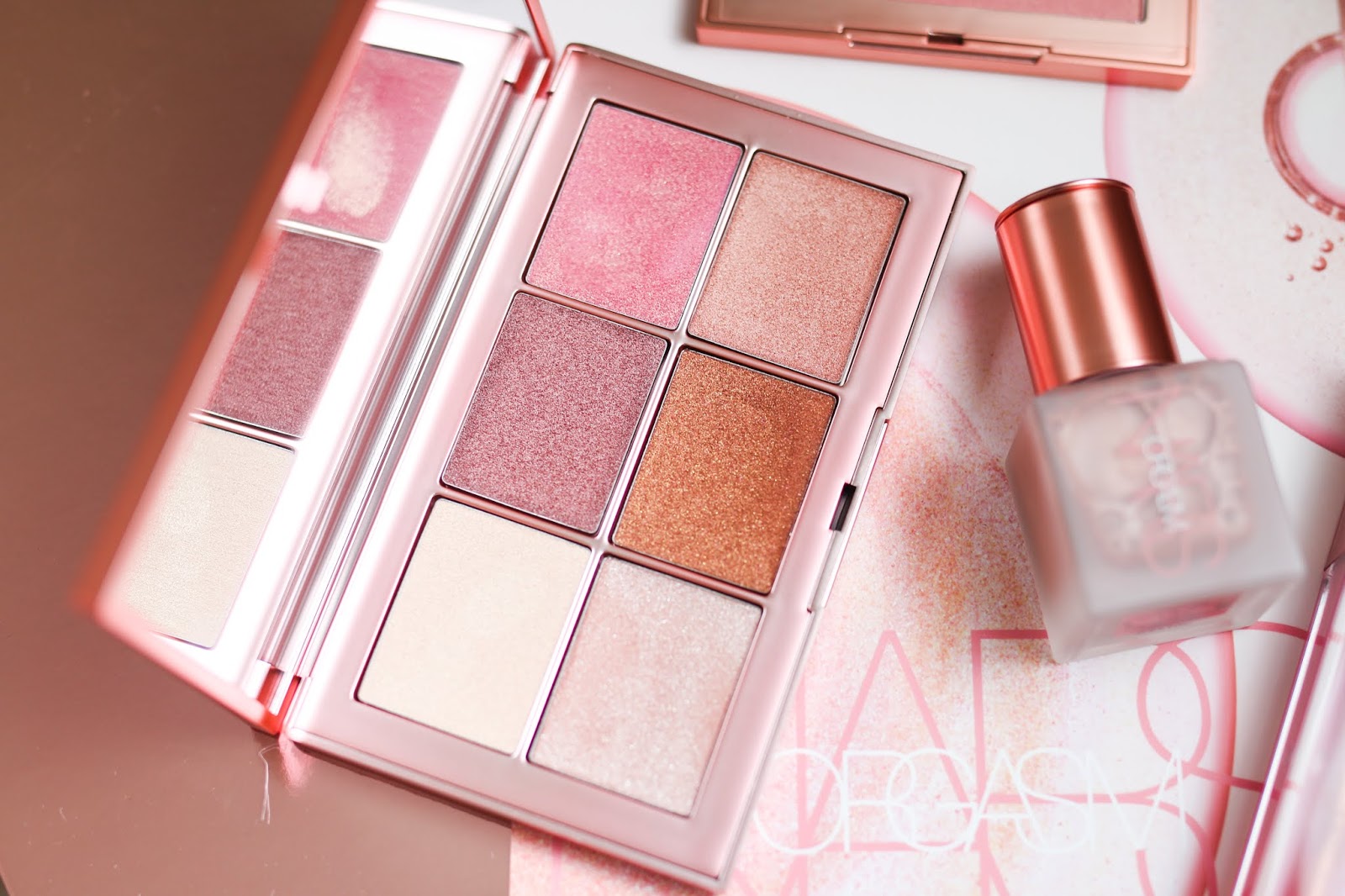 I've recently been loving every single launch NARS has been putting out and find them all to be super wearable. Even though I am a huge fan of
Orgasm blush
and have been wearing it for years, this collection overall was just ok in my opinion. I don't wear a ton of cream products so that is probably why it didn't appeal to me as much as it would others. The
liquid highlighter
was pretty but too dark to be placed on my cheekbones and too shiny to wear on my cheeks because they tend to get oily especially in the summer. The
formula
felt nice and smooth but the shade wasn't right for me.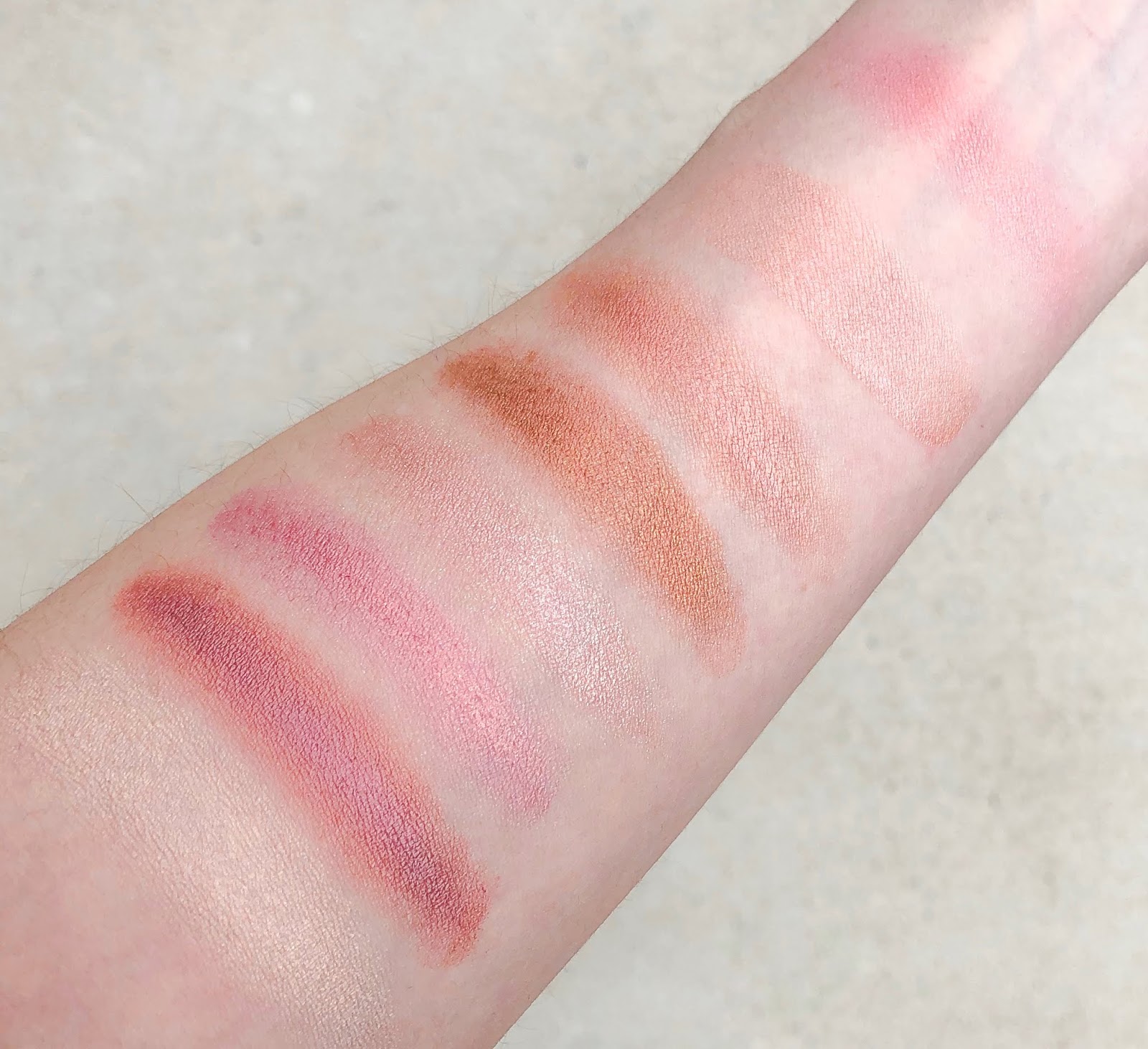 Left to right: Endless Orgasm palette, Liquid Highlighter, Orgasm Blush
The
Endless Orgasm palette
was great in theory, but too shiny to be used on my cheeks (which get oily during the day) and I found they creased too much when worn on my eyelids. For those with dry skin, this palette would be beautiful and the formula is creamy and blends easily. The
oil-infused lip tint
really impressed me because the formula feels like a smooth lip oil without any stickiness. The color looks best on my bare lips rather than layered over anything else because the iridescent particles change whatever color lipstick I'm wearing. As always, I love the
Orgasm blush
and recommend it to everyone because the shade looks beautiful on almost every skin tone. Overall, this collection wasn't a hit for me personally, but think it could be perfect for those that prefer more cream or liquid formulas. The shimmer in both the palette and liquid highlighter was not too bold and would be suitable for daytime or evening.
Have you tried anything from this collection? What are your thoughts?