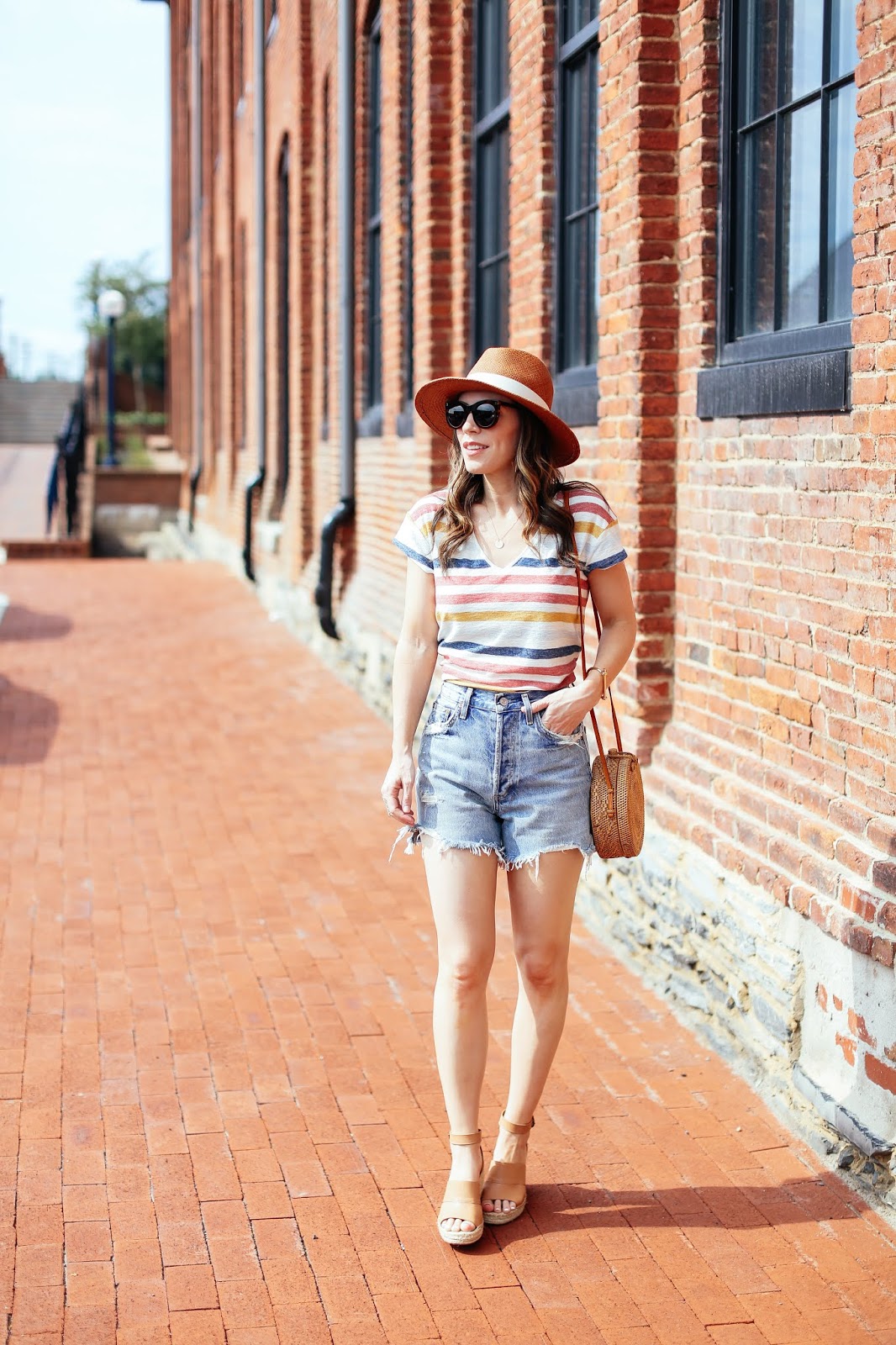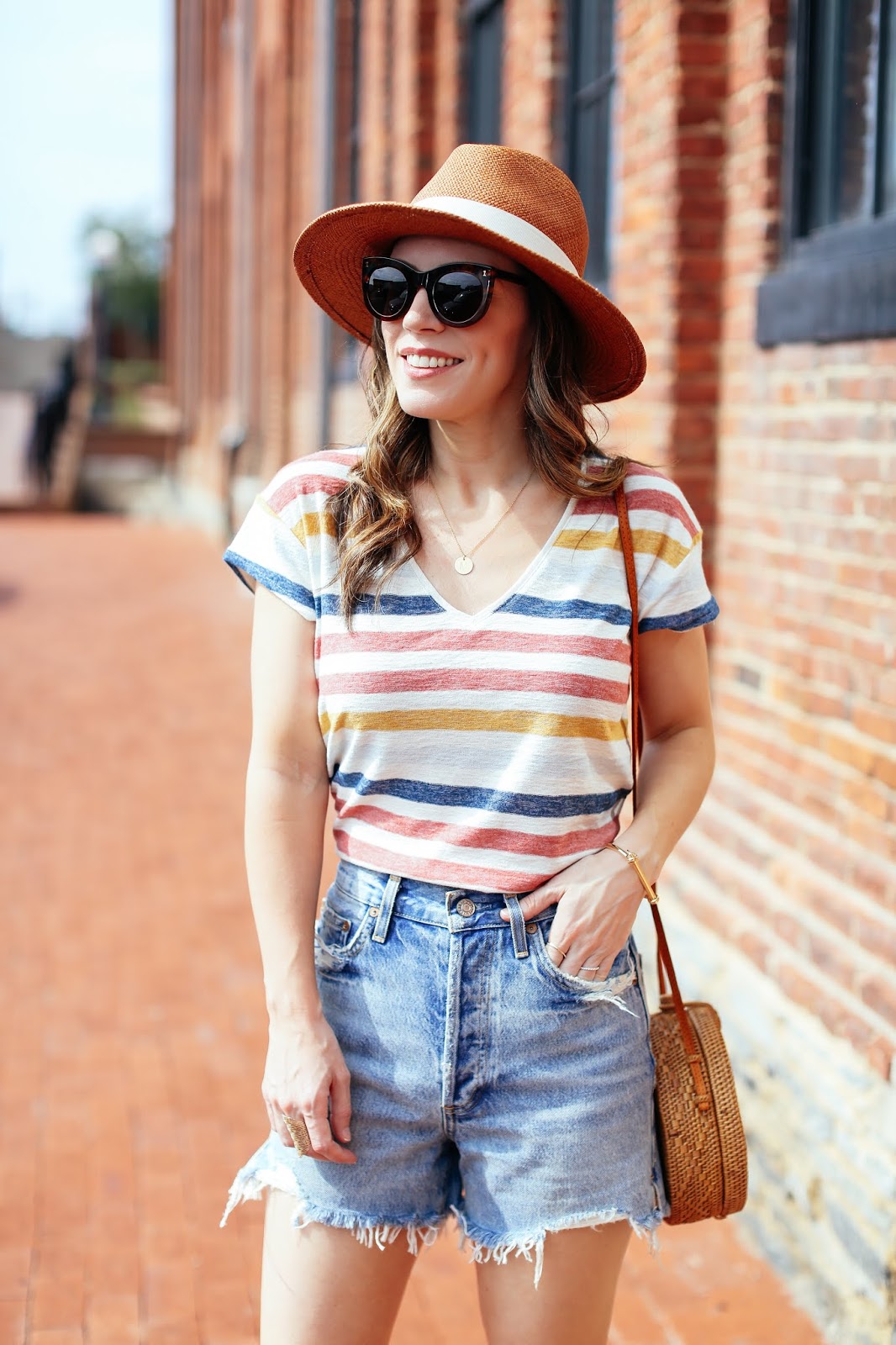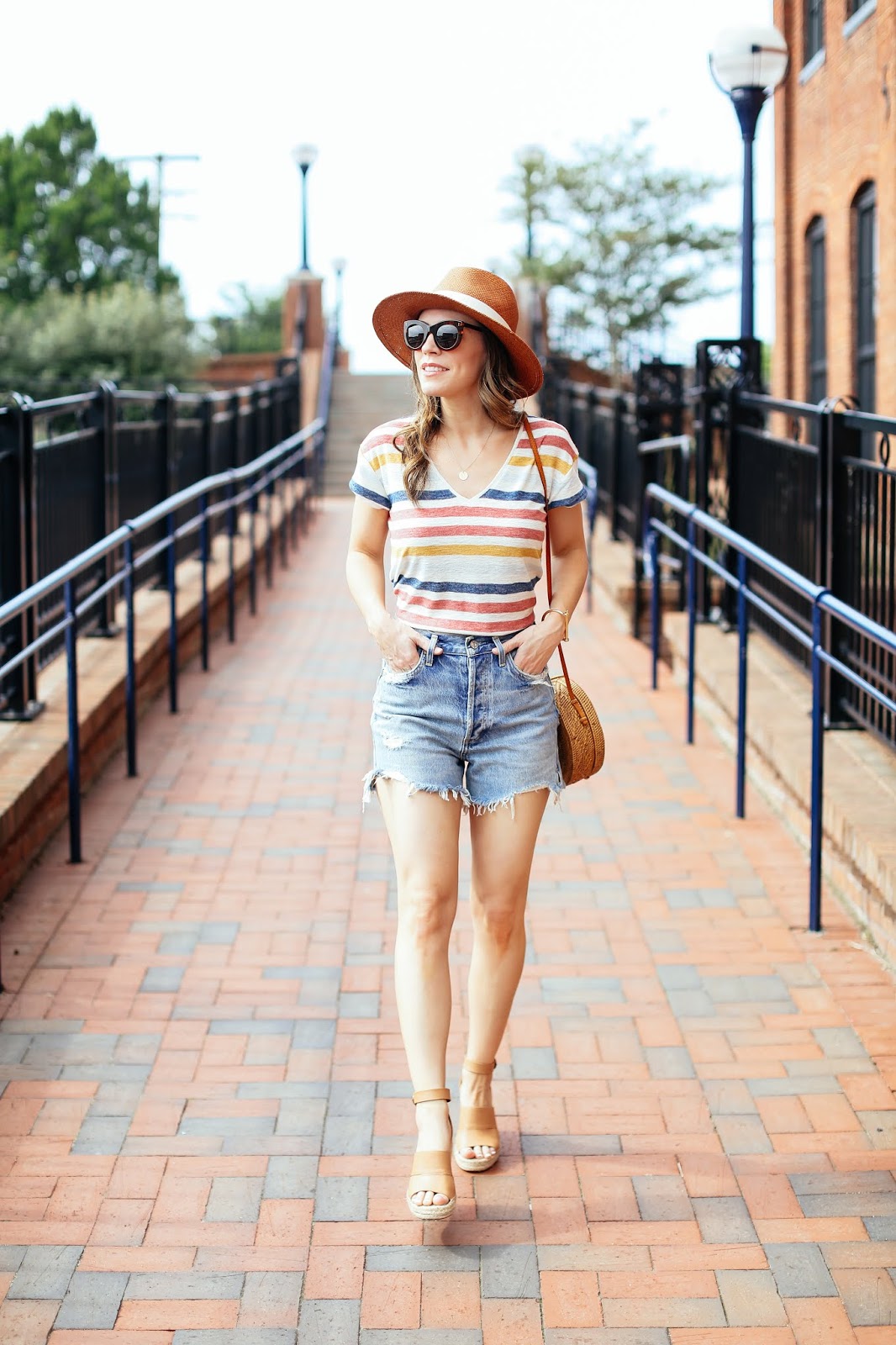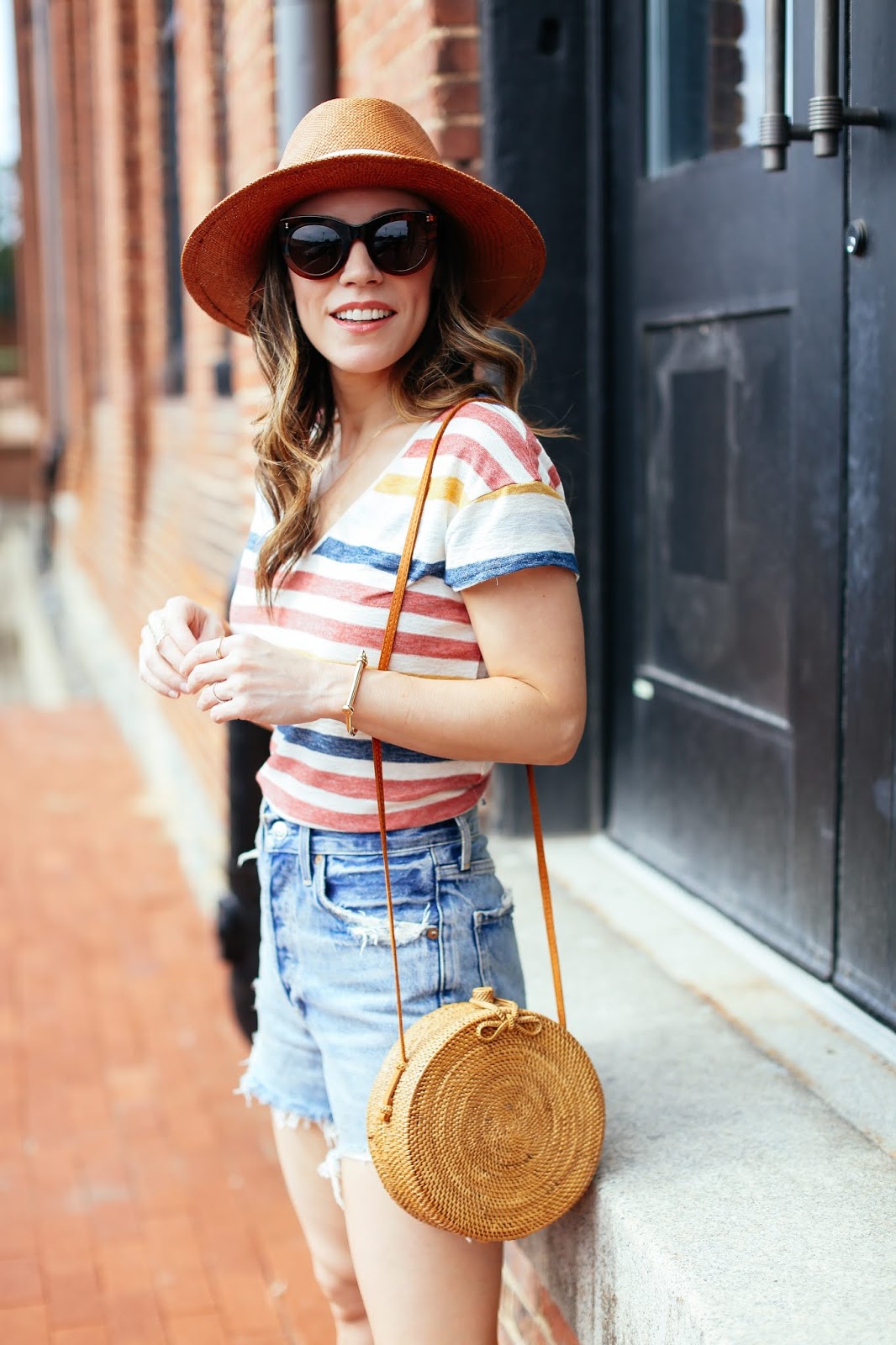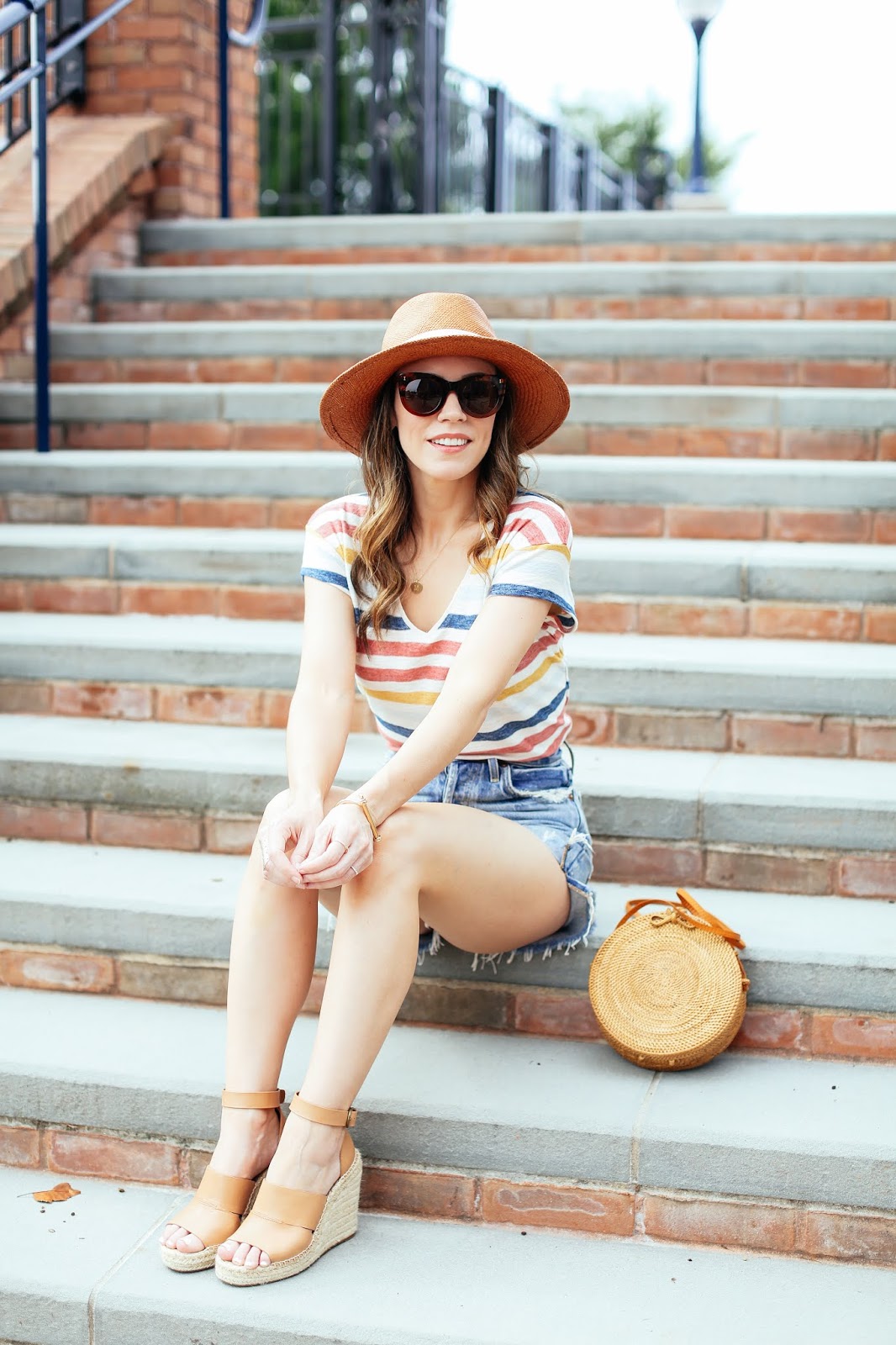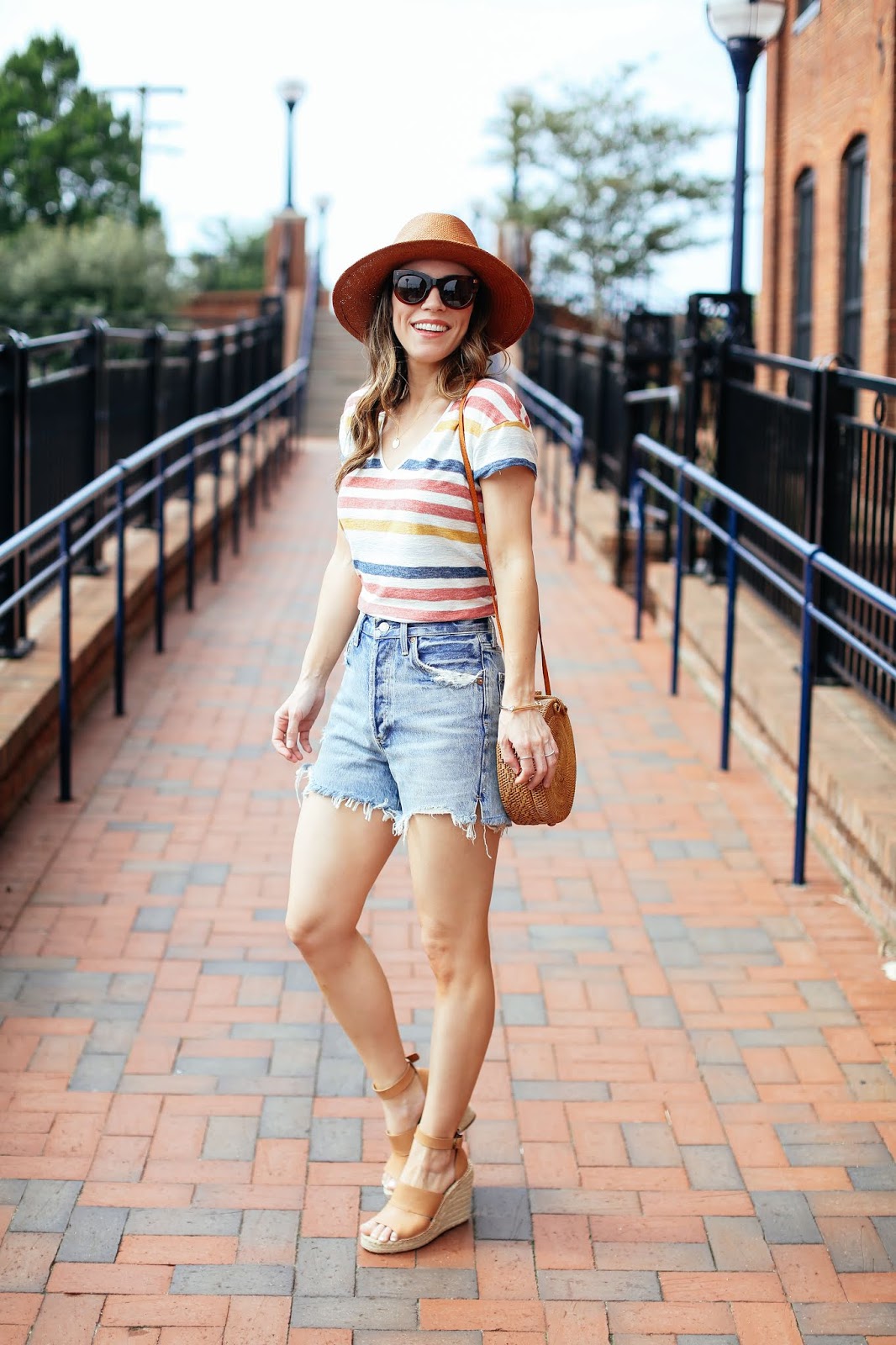 Denim shorts are probably my most worn piece of clothing in the summer. I dress them up and down and wear them at least 1-2x/week. Finding a pair that fits well but isn't too short is a challenge but last year I finally splurged on
these
and they are indeed as amazing as everyone says. I'll link a few posts of me wearing
them
so you can see how they fit (
here
,
here
,
here
and
here
). I decided to try a
similar style from the same brand
and ended up loving
them
just as much! The fit is higher waisted, slimmer through the hips and longer in overall length. Both styles run big so I sized down in each, though the waist
in the pair I'm wearing in today's post
is more fitted with not much room or give since there is no stretch. I personally love both and wear them nonstop.
If you are trying to decide between the two, the biggest difference is the very high waist and longer length in
this pair
. The waist in my
other pair
sits a tad lower on the hips and has more room, but the length is shorter. Both are the same price so it comes down to fit and what you are looking for in a pair of denim shorts. Or if you are like me and live in denim shorts all summer long, it is worth getting both!