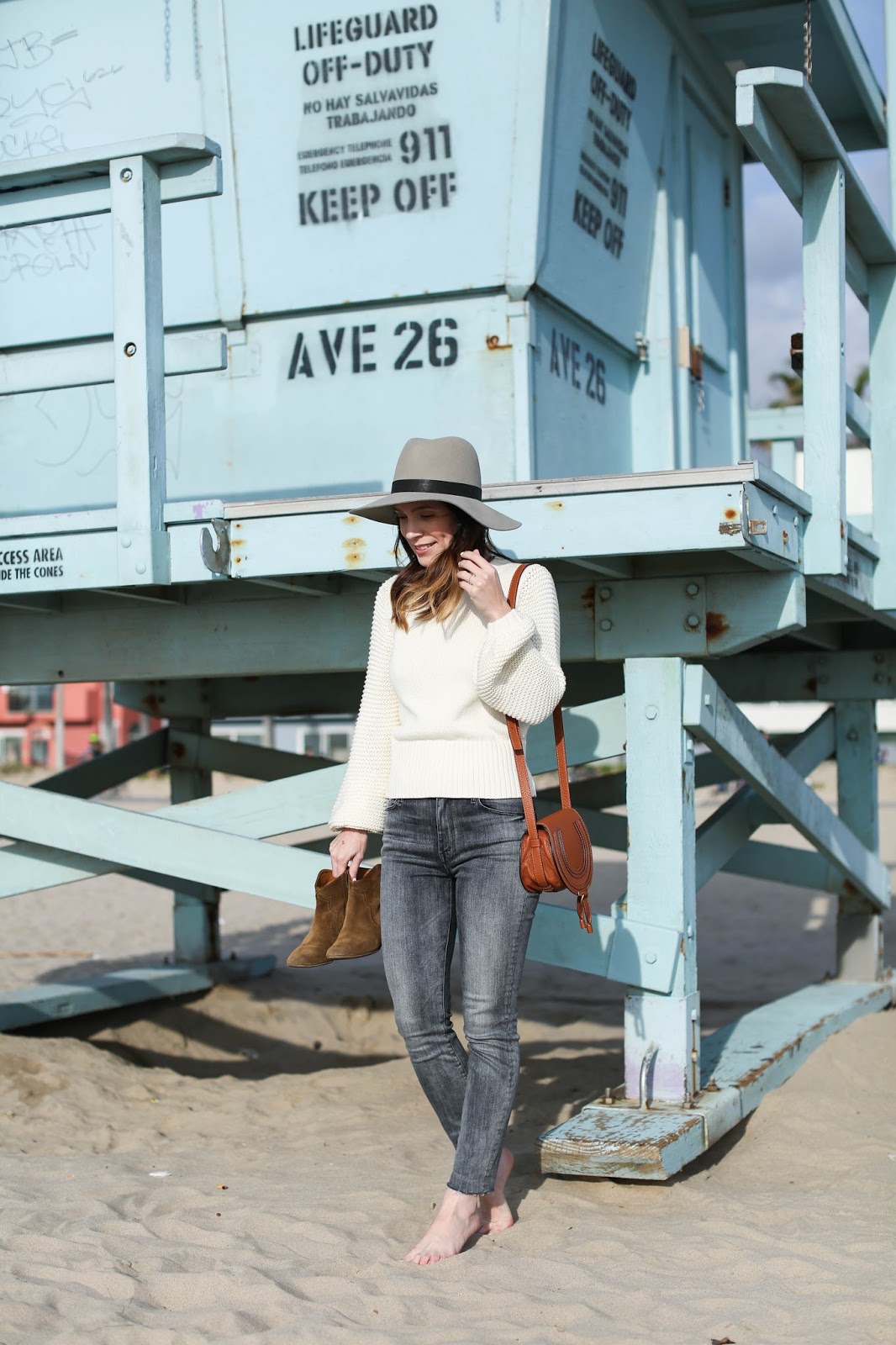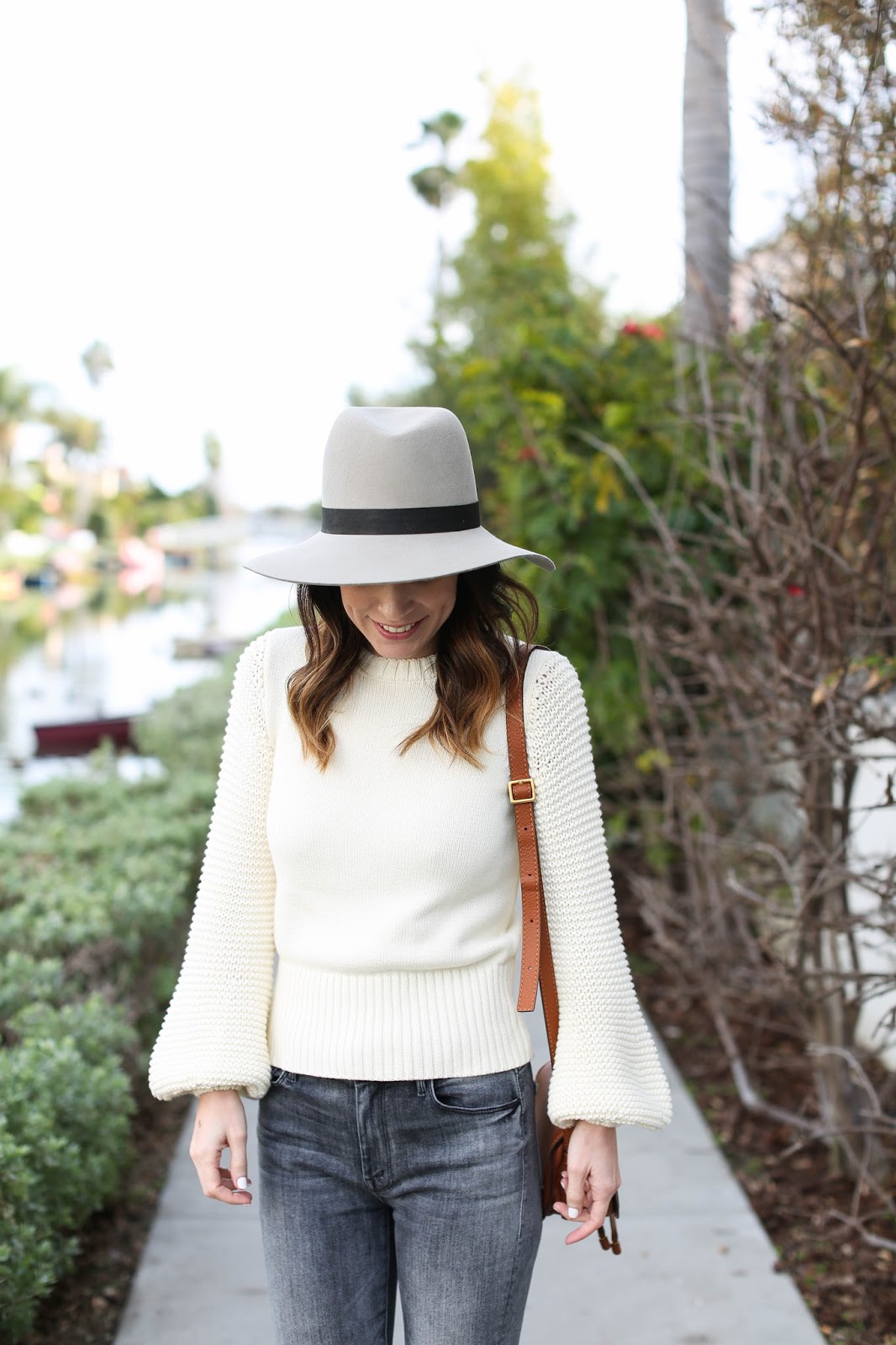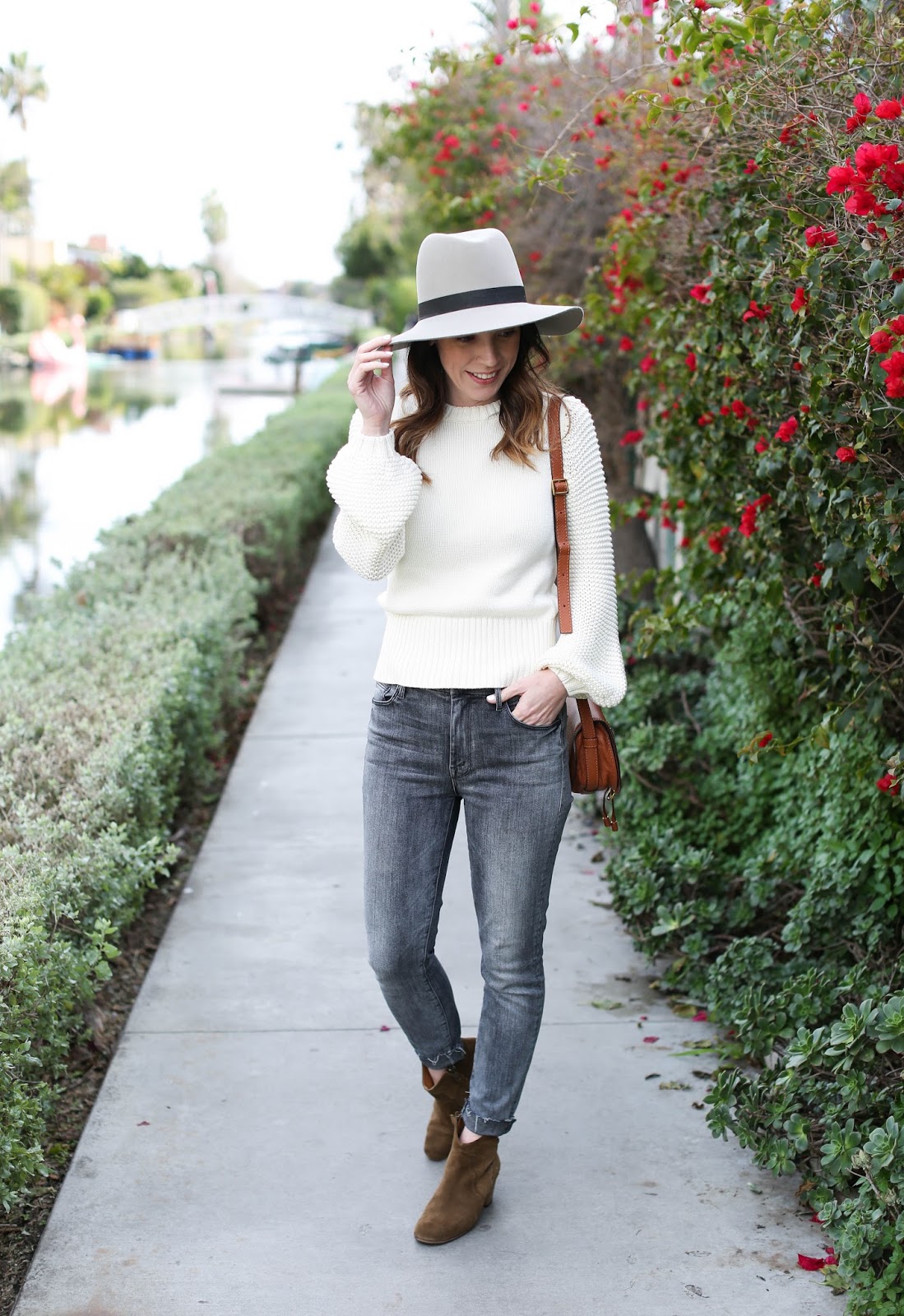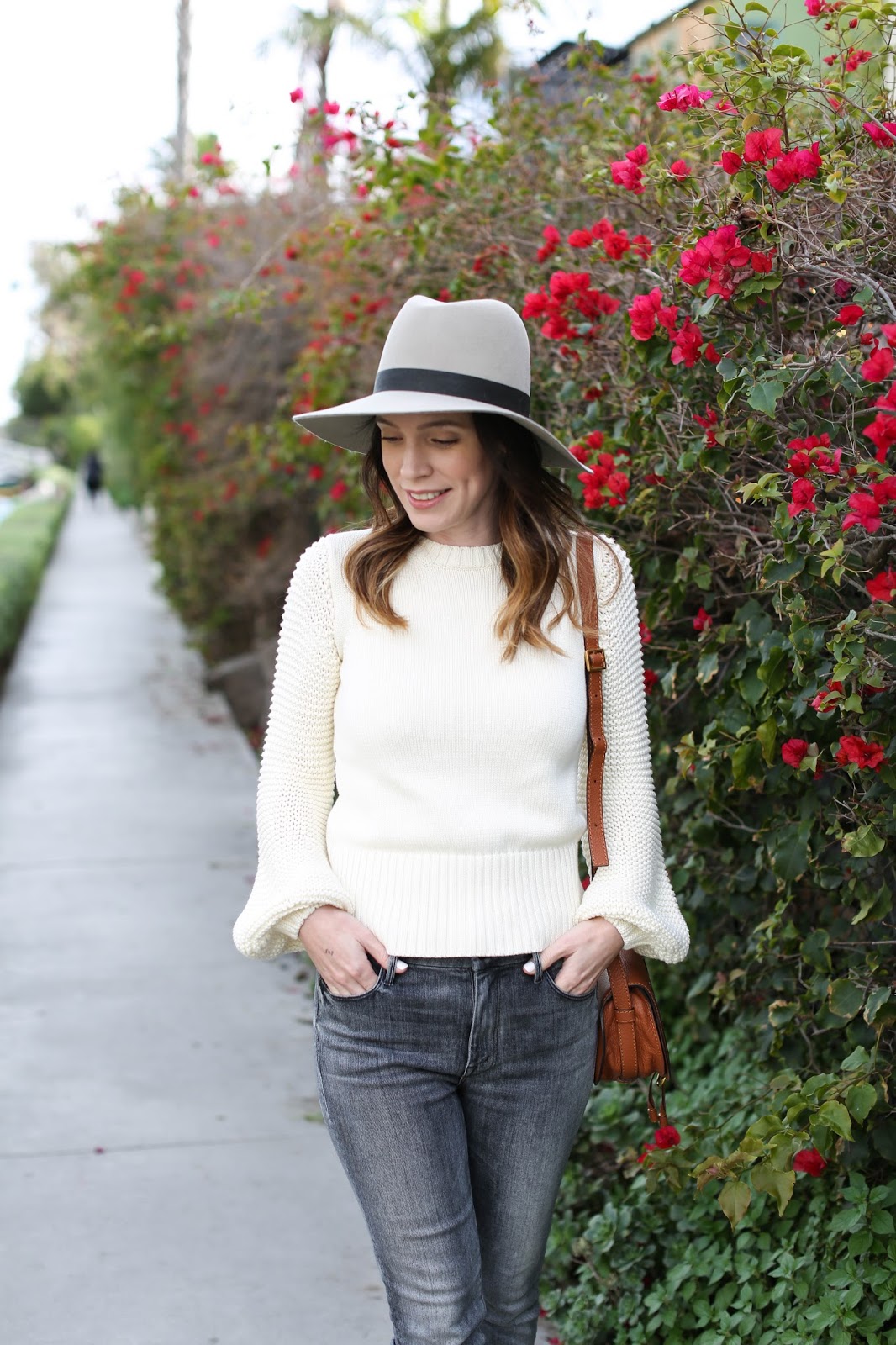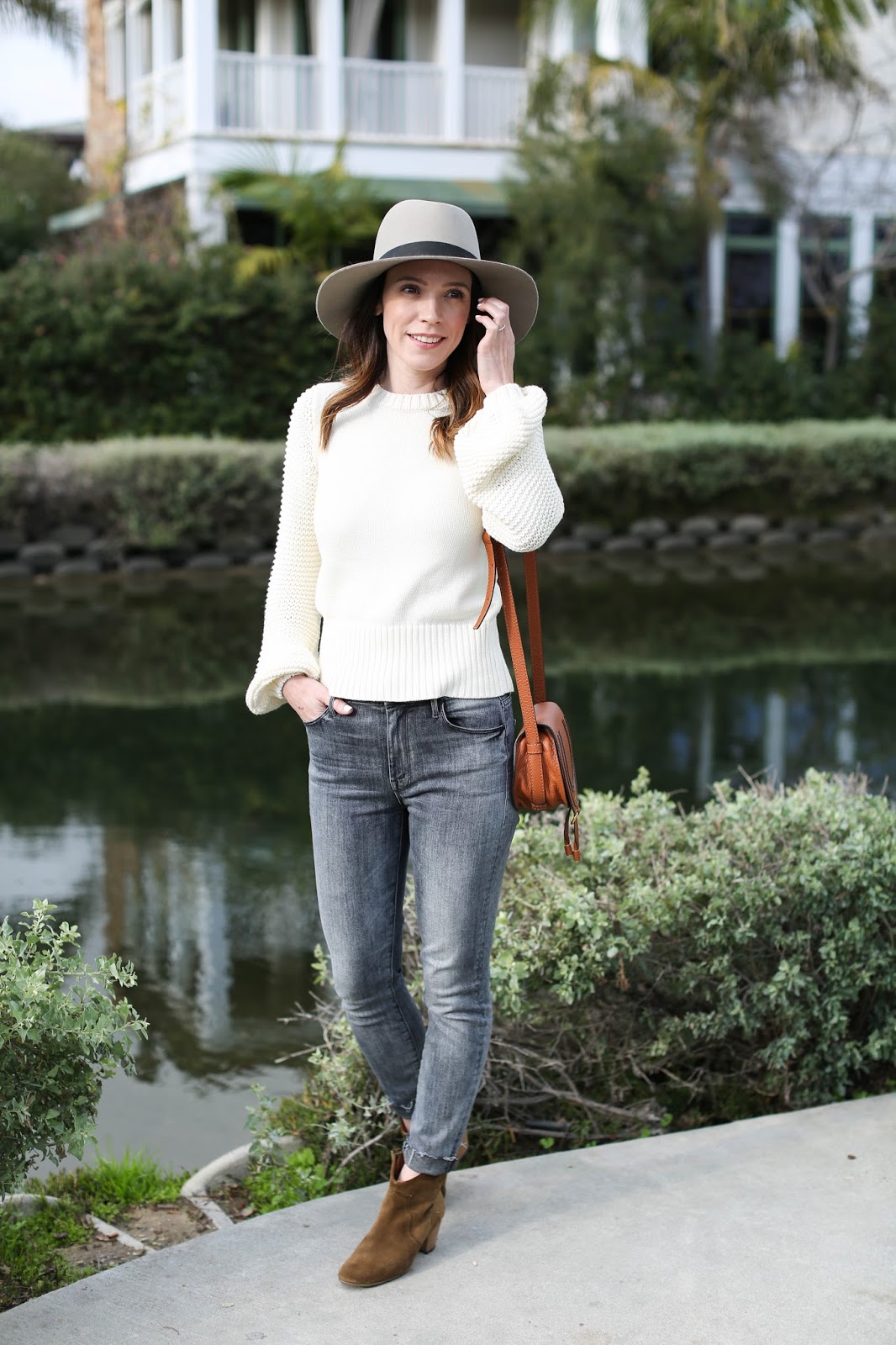 We spent our last day in LA visiting Venice Beach which was the perfect way to end our trip. Neither of us had ever been so we ventured out there, grabbed lunch at Lemonade (I would eat there every day if I could!), walked the canals and finally ended up at the beach where I was dying to put my feet in the sand. The weather was absolutely perfect and as someone who grew up in a beach town, I absolutely loved the laid back vibe of Venice. We didn't spend as much time in LA as we did in Palm Springs, but we managed to pack a good amount of sights into our trip. Below is our travel diary:
Where We Stayed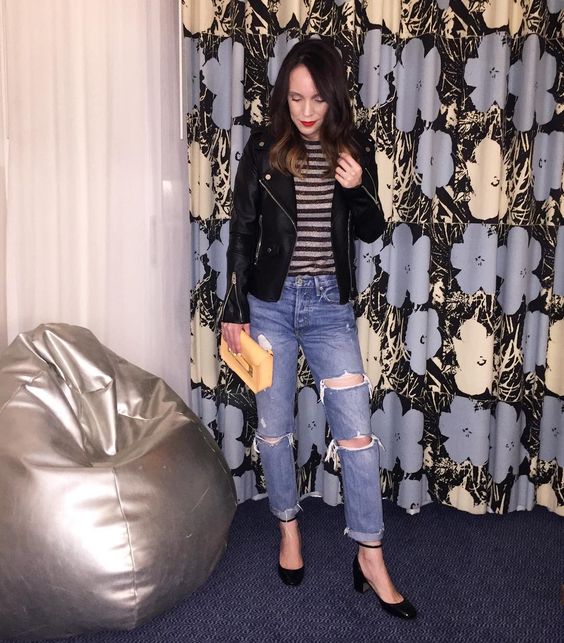 The Standard West Hollywood
– Every time I have been out to LA in the past few years for work, I have always stayed at hotels on Sunset Boulevard so I simply picked this one because it was in my comfort zone. The vibe is funky and a tad trendy, but it's close to many of the places we wanted to visit or eat at so it worked out well. One of the quirky features of our room was that the shower was right next to the bed encased in all glass. No shower curtain, no privacy wall – just out there for anyone in the room to see. Very cheeky. Lol Also, this part was a tad odd but felt very quintessential LA – there is a woman that gets into a glass case behind the check-in desk a few nights a week. She is dressed differently each time, but stays in there all evening (one time she was a mermaid, another time wearing a suit and typing on a laptop). I remember seeing this from an old Sex and the City episode where they stayed at the Standard, and I guess the gimmick is still around. It's not something I would ever see in NYC, but I suppose it's just an LA thing. (*insert confused emoji*) Just a note that if you are going for a relaxing and quiet trip, this may not be the place to stay. We could hear people partying in their rooms until all hours of the night, which is probably why there are earplugs on your nightstand upon arriving to your room.
Where We Ate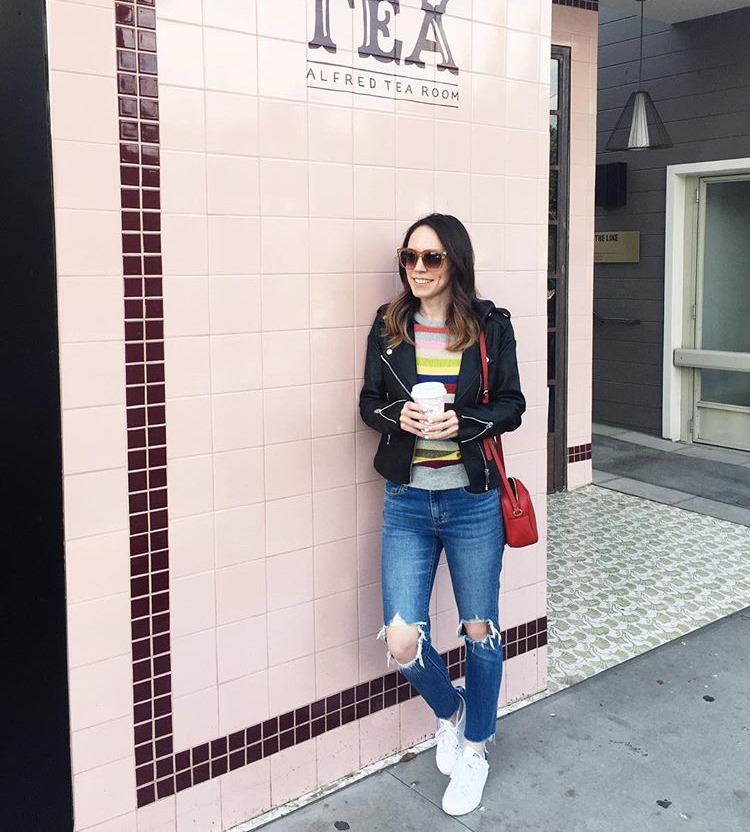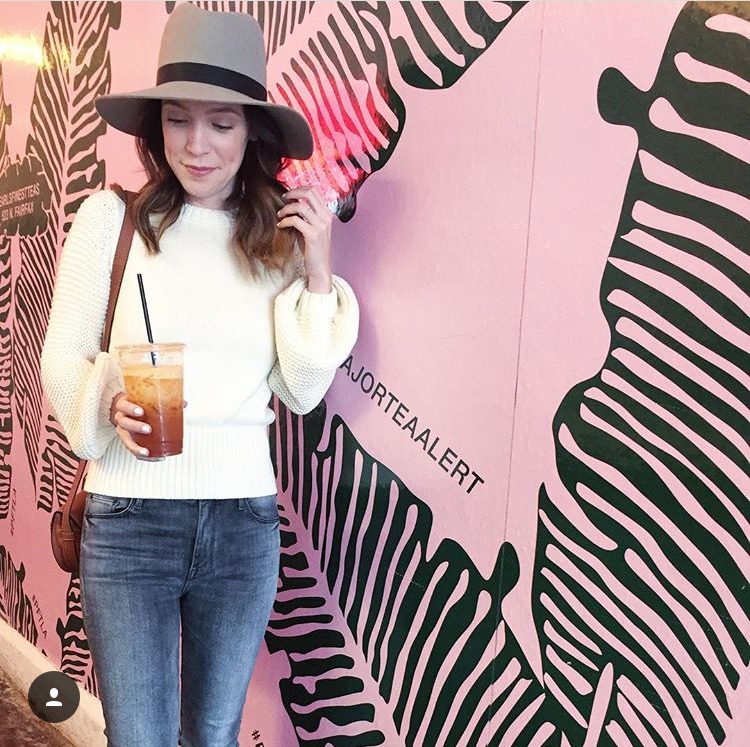 Exploring food in a new city is the best part for Stan and me. I love a good trendy place, but Stan is a major foodie. He has worked in the restaurant industry his entire life, so he could care less about buzz and hype. Sometimes the places he picks are popular, but many times I wonder how in the heck he finds them. LOL In addition to eating our 3 meals of the day, we love to search out great coffee/tea/dessert spots along the way. Here are all the places we visited, though we could have spent an entire month eating our way around Los Angeles: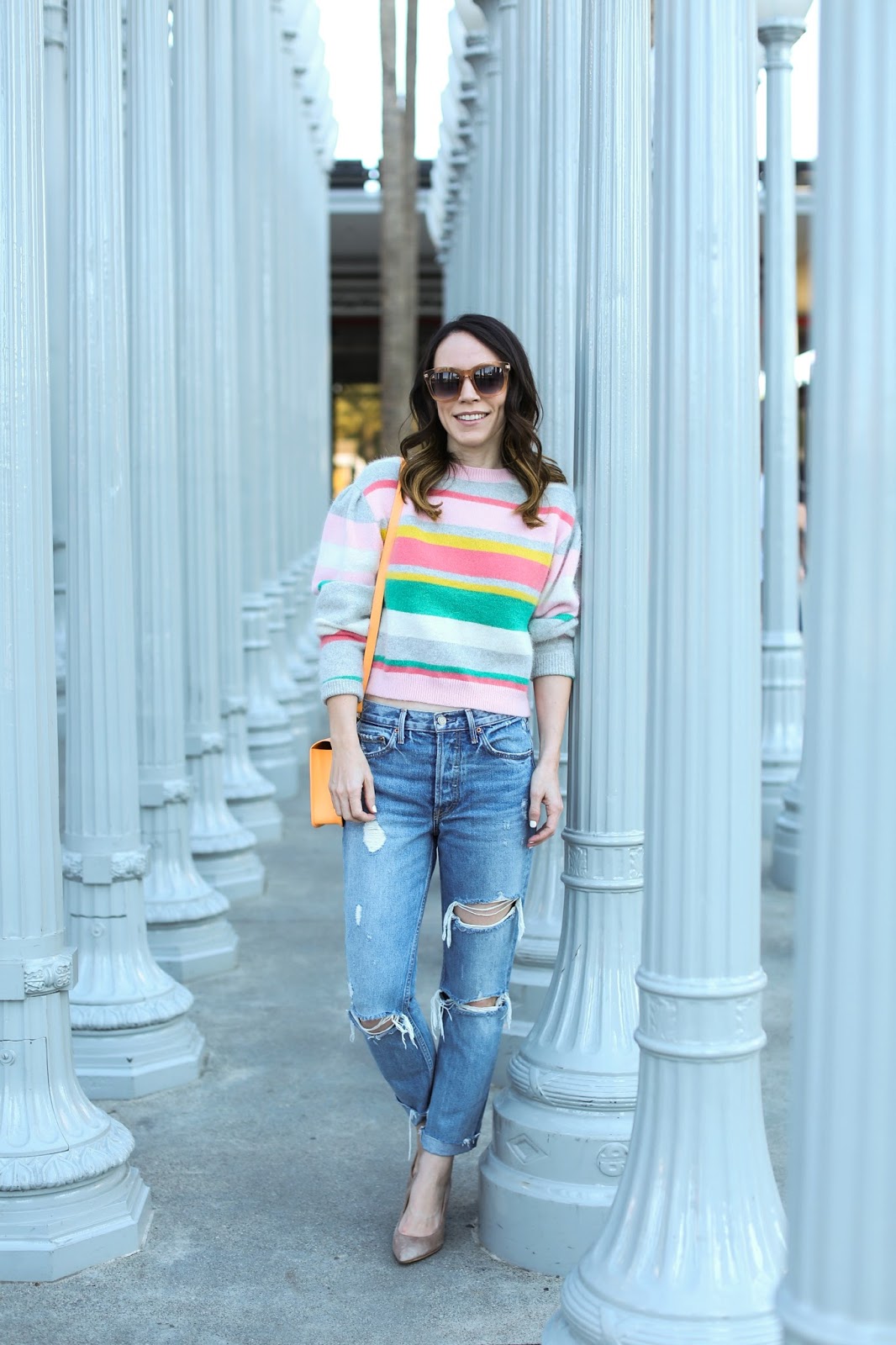 We only had 2 full days in LA and a majority of one of those days was spent with one of my oldest and dearest friends. But we did still manage to fit in some things that both of us wanted to see and enjoy. 
LACMA – Oh, those iconic columns that are all over Instagram. They are definitely quite intriguing in person and fun to take photos around, but we didn't explore the rest of the museum because we were on a mad dash to pick up food to bring to my girlfriend's place.
Venice Beach – Sadly, we didn't make it down to Muscle Beach, but we did wander around the canals in awe of the stunning homes and unique landscape. I could have spent all day there admiring the creative architecture. It's  California and the homes back up to the water so the backyards and outdoor living spaces of these homes were some of the best I had ever seen. 
Shopping on Melrose – Prepare to splurge big time, or just do some insane window shopping. The shops on Melrose are gorgeous and the perfect place to make a 'treat yoself' purchase. 
Facial at Kate Somerville – If you are a beauty lover like myself, this clinic is not only a must see for the magic that can be done on your skin – but for an all engrossing glam experience. The decor inside the clinic is magnificent and you are almost guaranteed a celeb sighting. There was an actress sitting in the waiting room when we arrived which only serves to make it more of an LA experience. Ha! 
LA Flea Market – I can't remember exactly which one this was, but it was across the street from Pearl's Finest Teas if that helps you narrow down the location. After grabbing our drinks, we wandered around the flea market for an hour. It's definitely better than any ol' side of the road flea market (as evident by the insanely long line to get in), and if you truly love to hunt for that diamond in the rough item, this should definitely be a stop on your agenda.
Driving around neighborhoods – While Stan hates to drive around aimlessly without an agenda, I could do it all day long. Growing up my mom and dad would put me in the car, and we would drive around looking at homes all day long (my dad was a builder so it made sense, but still we all enjoyed it). In LA, the homes are magnificent and so different from the east coast styles I'm accustomed to. We particularly enjoyed Hancock Park and Larchmont, though I wish we had had time to drive up through the Hollywood Hills. I have been many times, but Stan has never driven though the windy roads and seen the insane views from up there. 
I wish we could have had more time to explore some of the other places that interested us, so hopefully on our next trip out west we can check more off our list. Hope this was helpful if you are planning a trip to LA, and please feel free to share some of your own recommendations in the comments below!