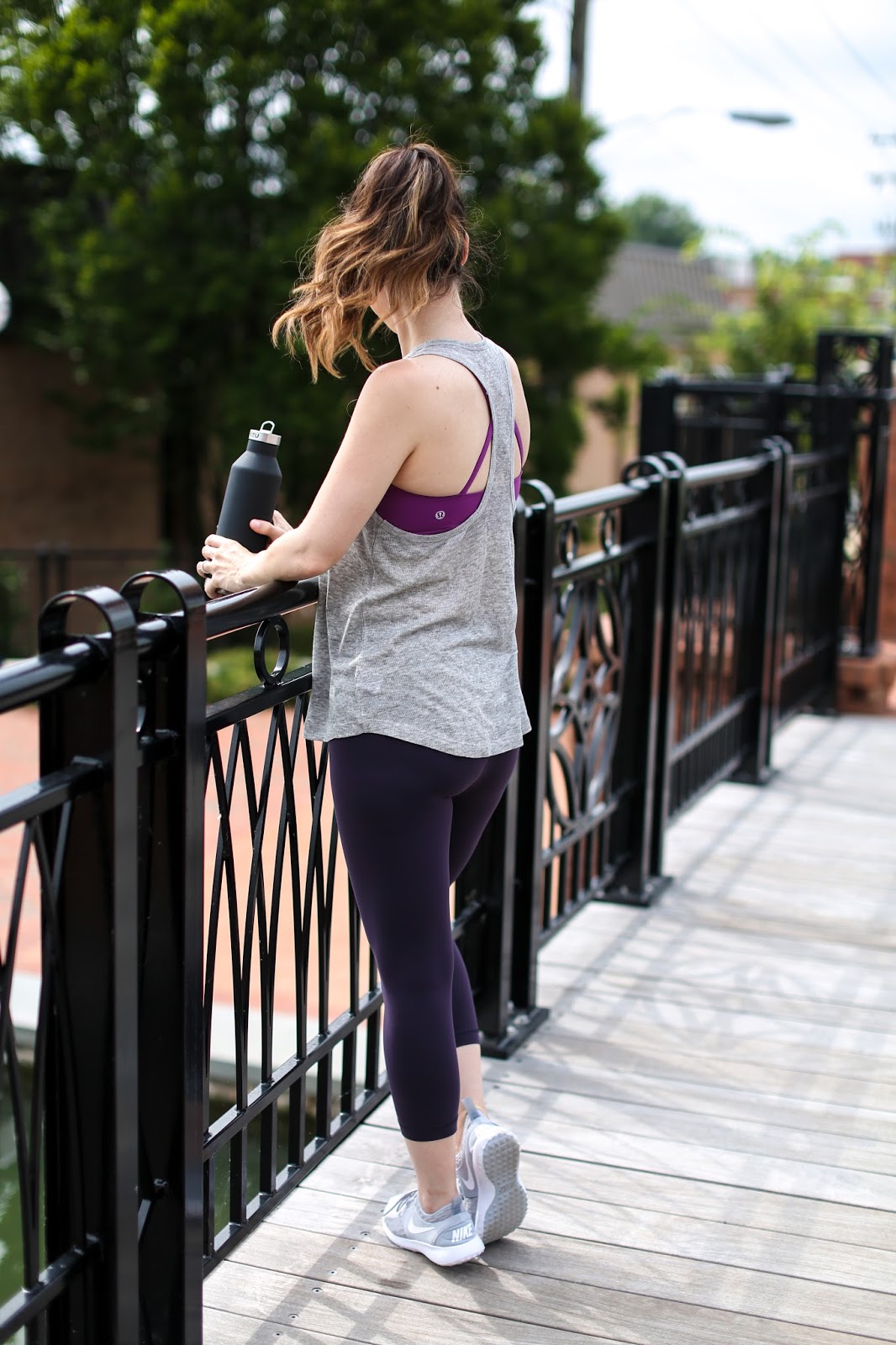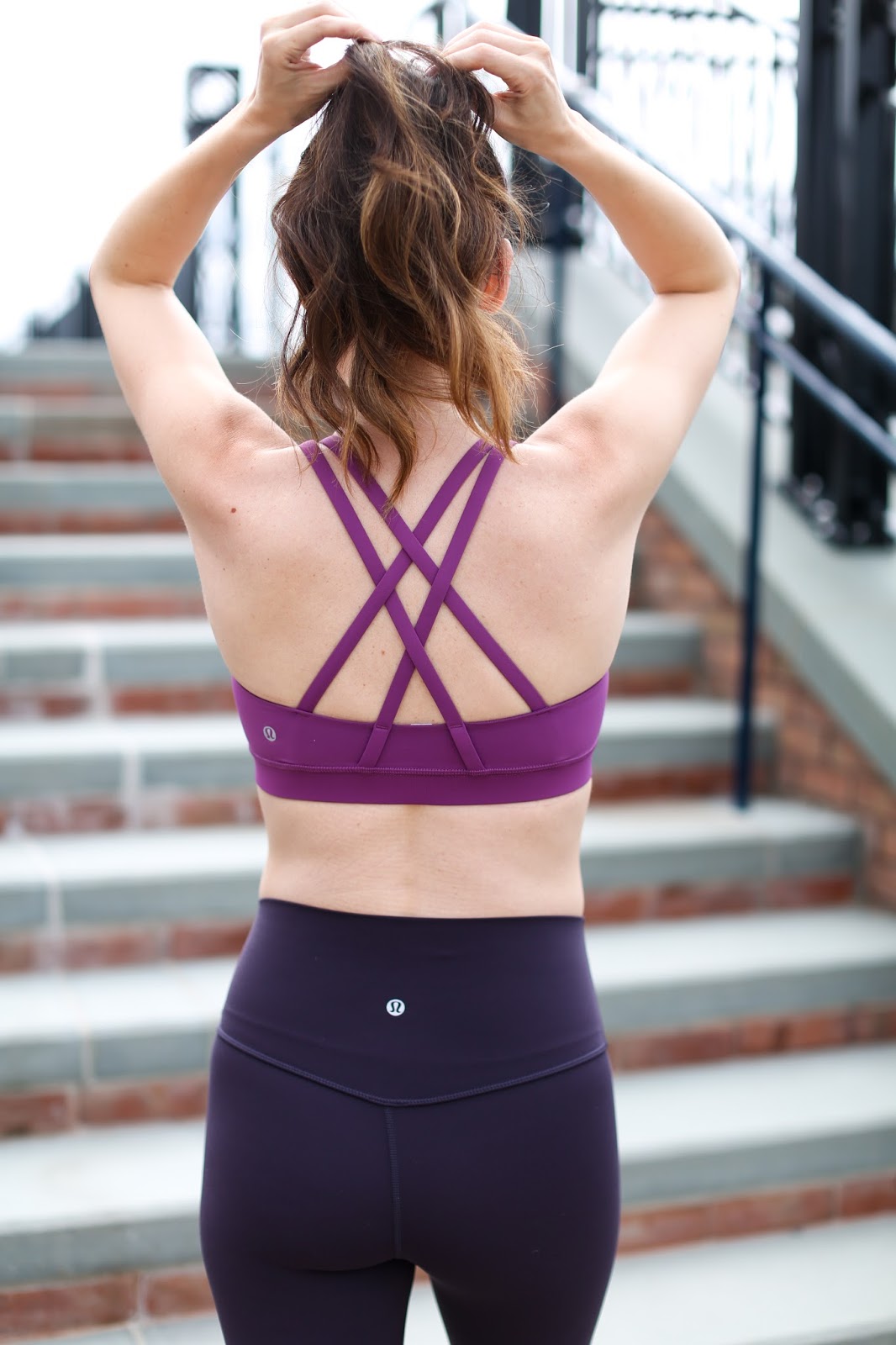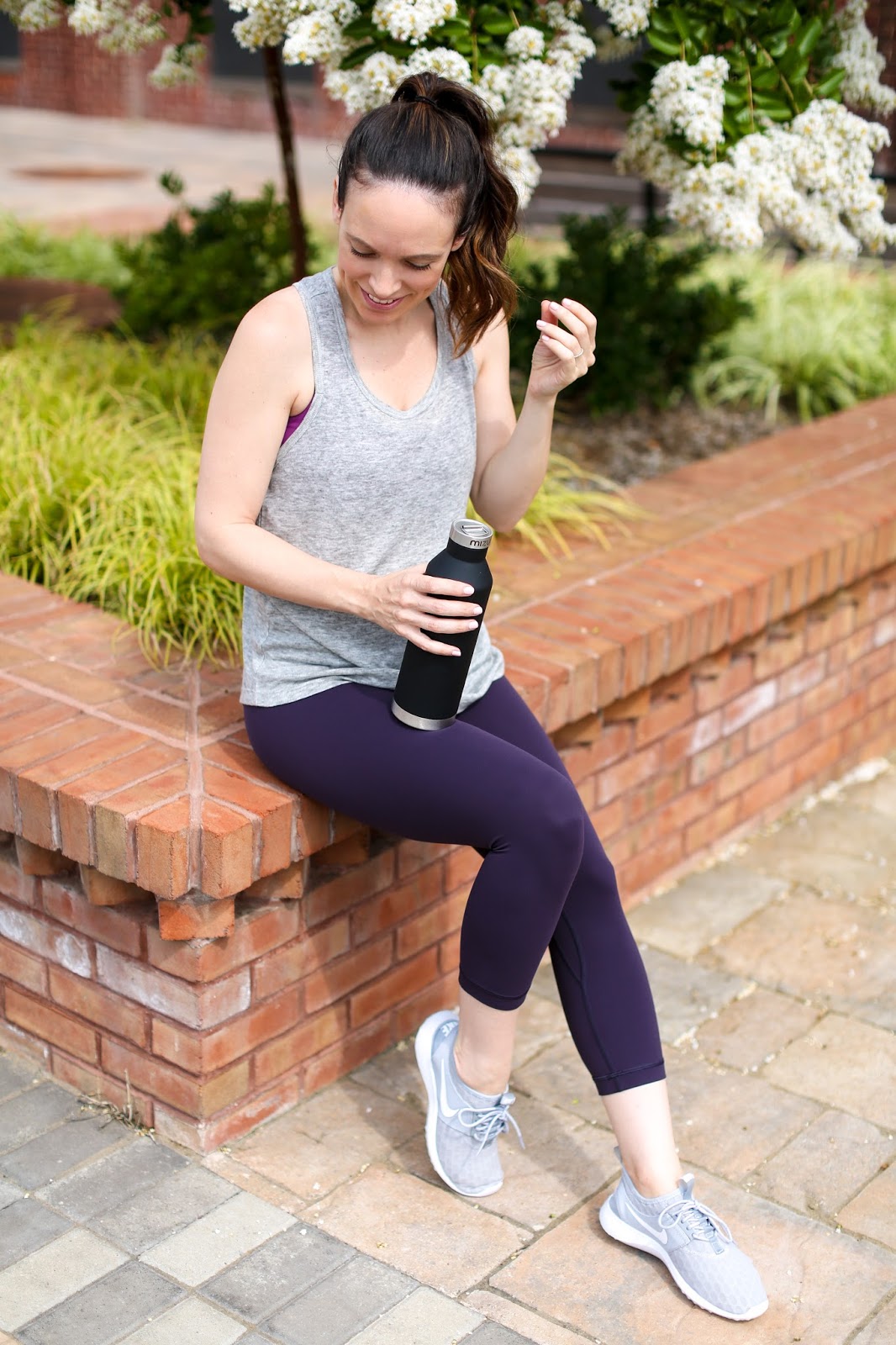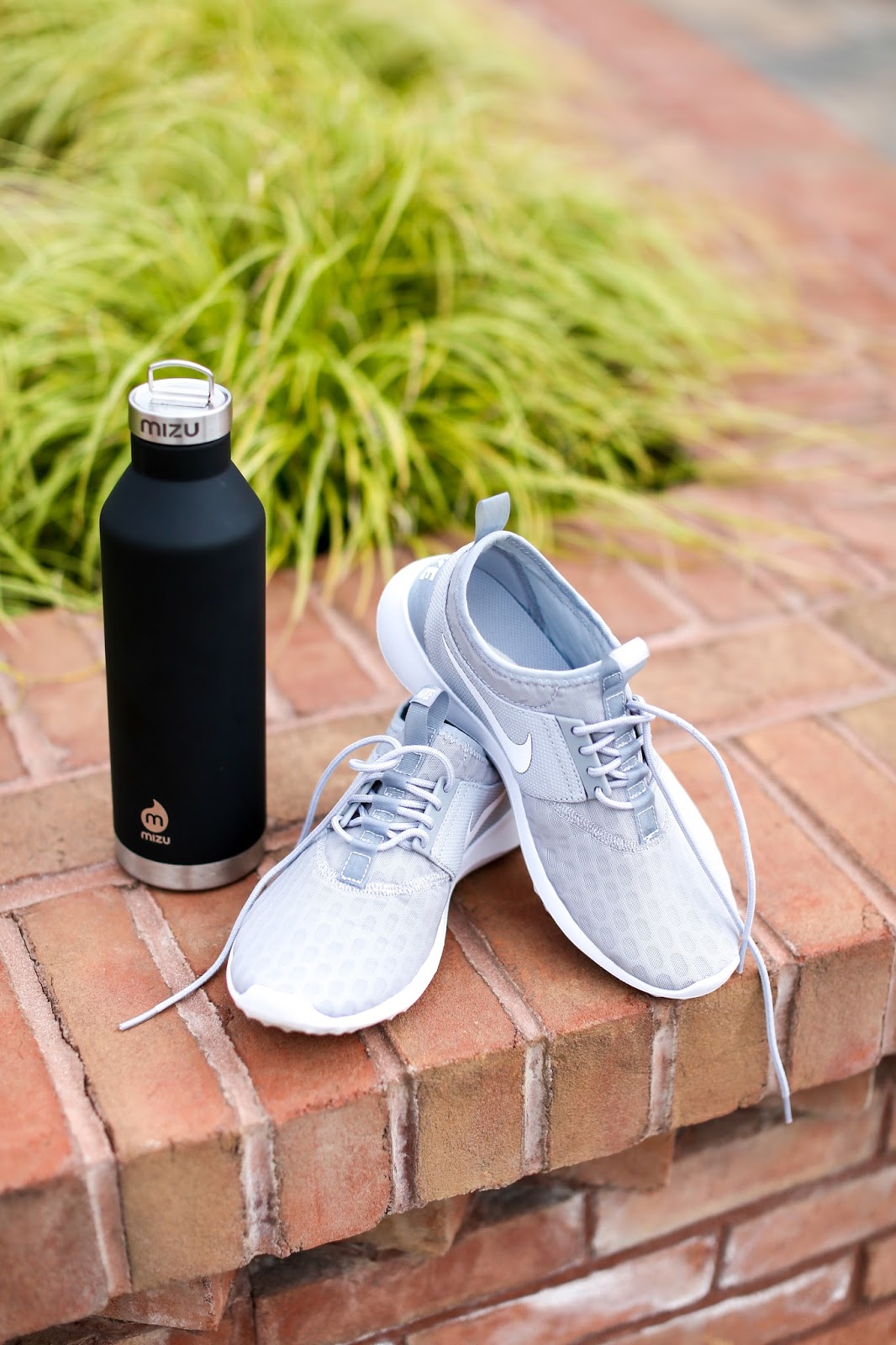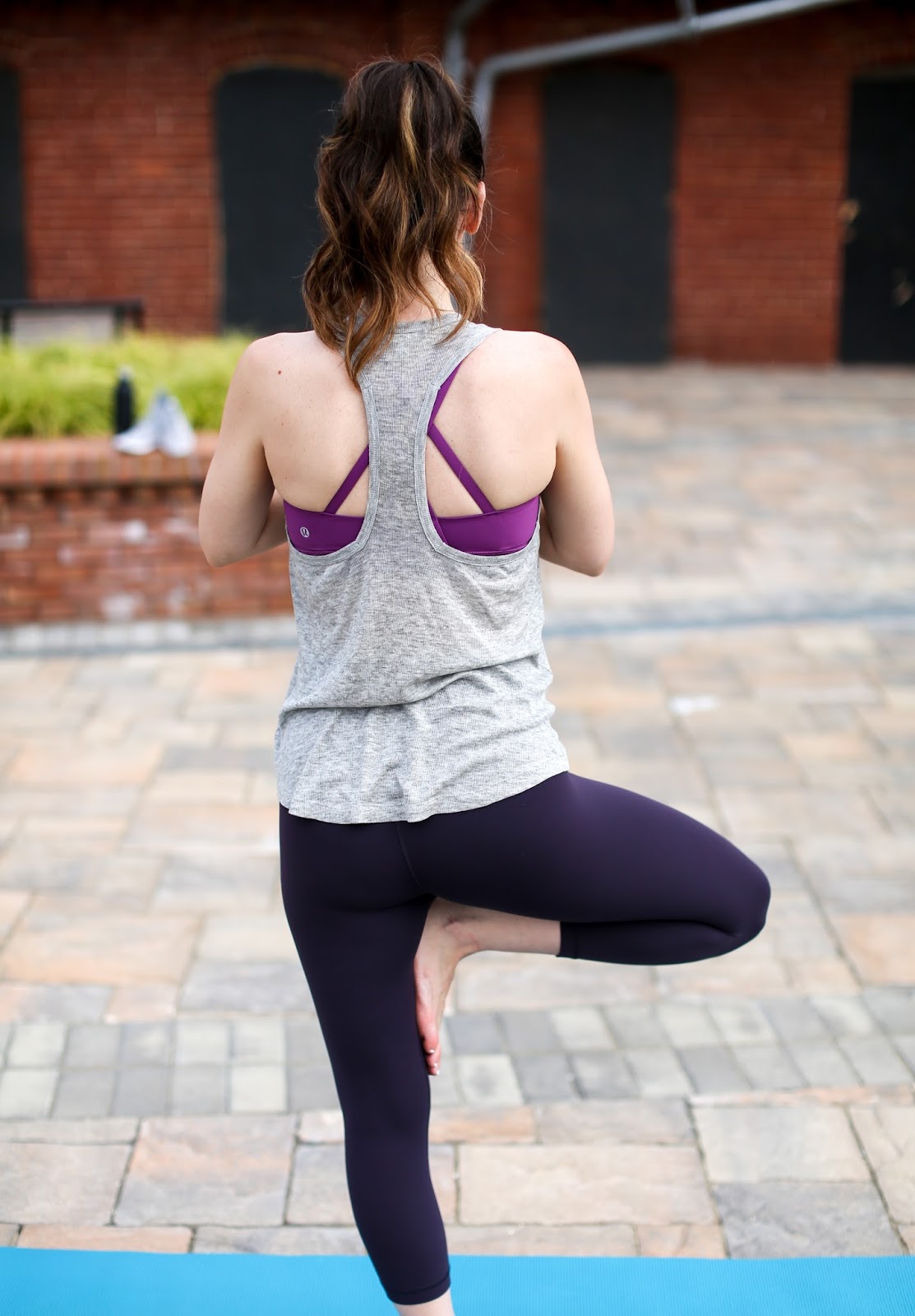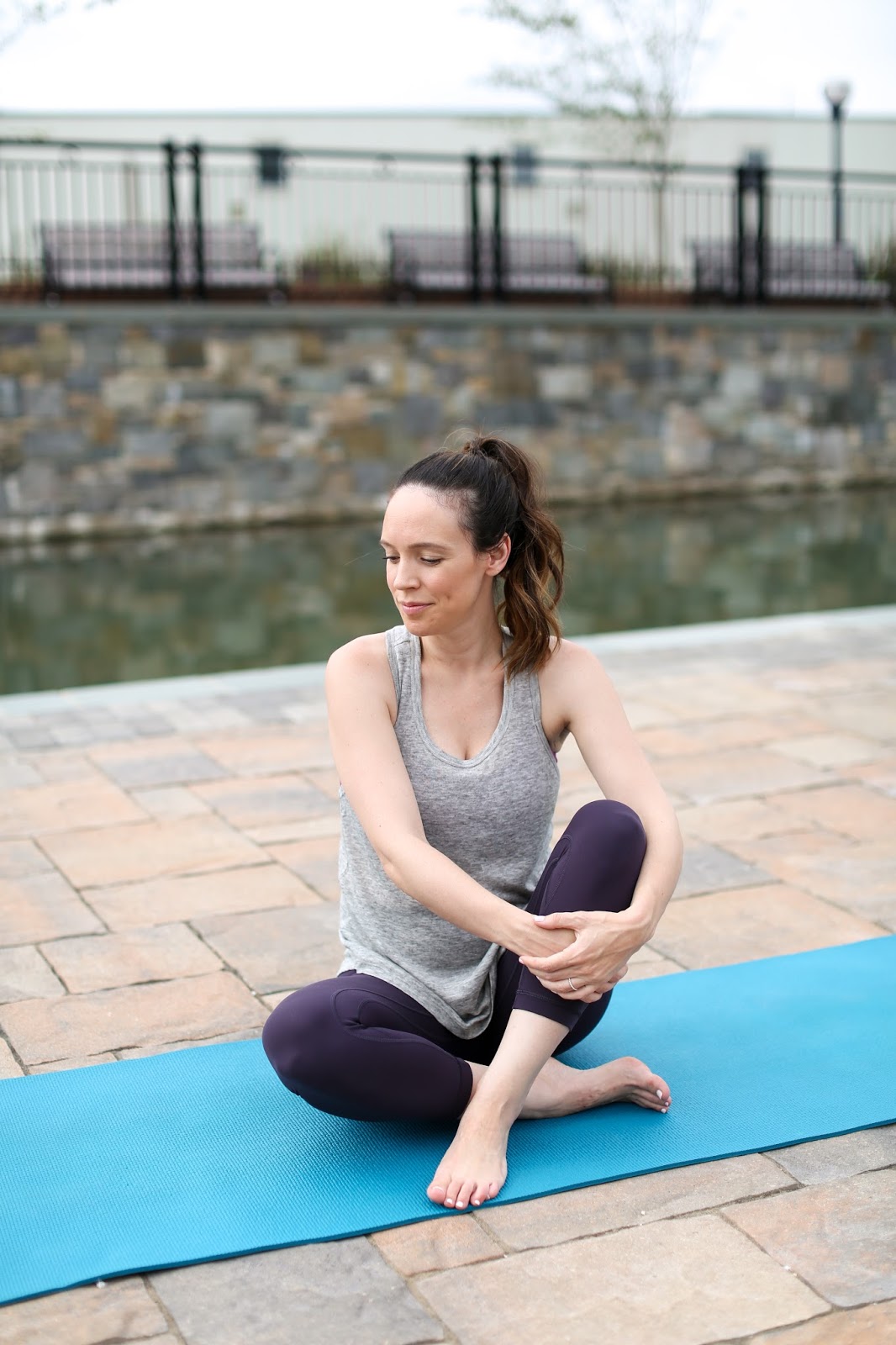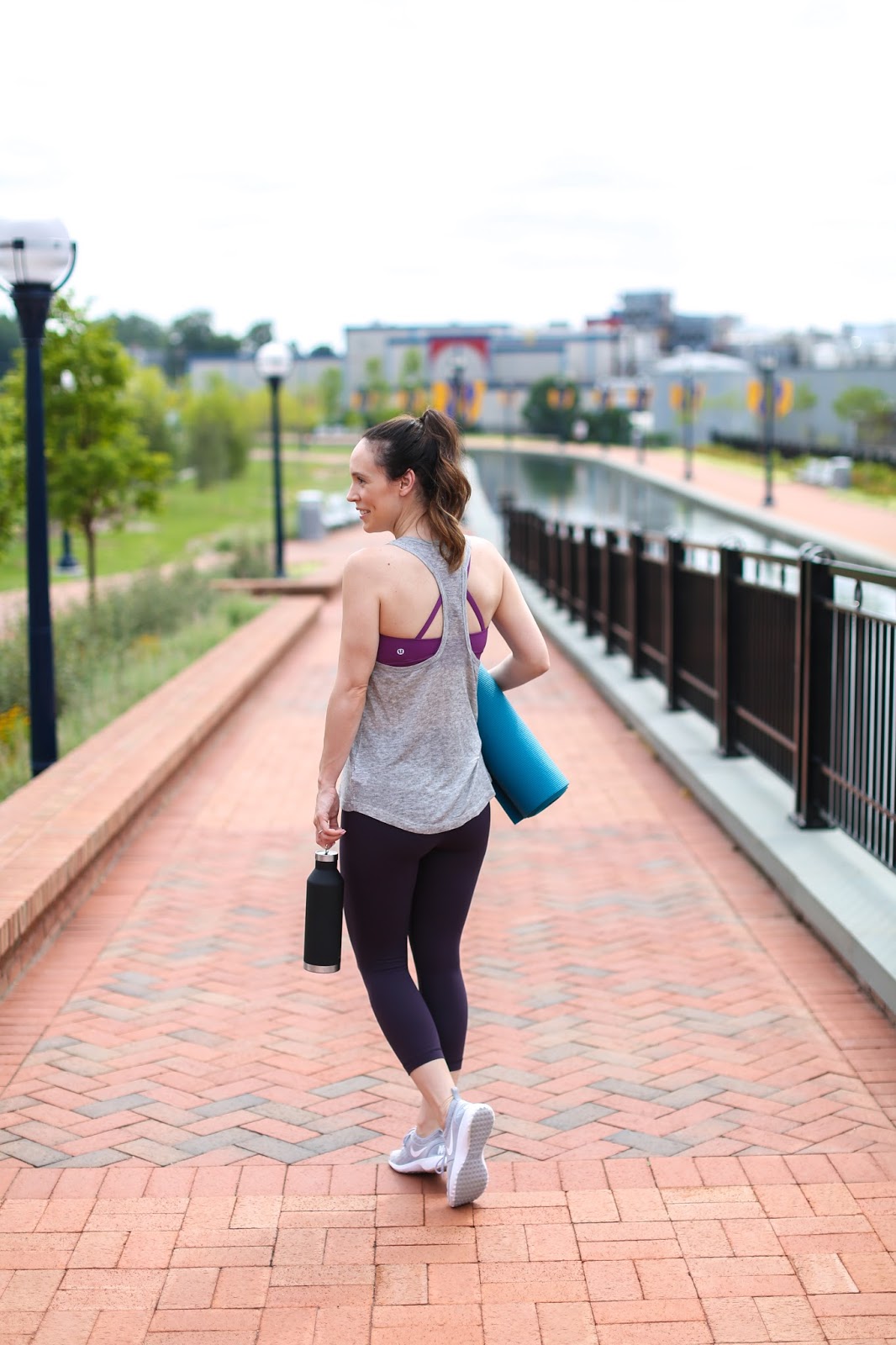 Once I found out I was pregnant, I made a commitment to myself that I would keep up my activity level as much as I could during the next 9 months. I really fell off with any and all physical activity after my first spine surgery on my lower back 6 years ago. I did different things here and there to try and rehabilitate but shortly after my recovery was when my neck pain began intensifying basically sidelining me from most activities. After I had my second spine surgery on my neck almost 2 years ago, I had hoped I would be able to get back to an active lifestyle. It took quite some time but I finally felt strong enough and at a low enough level of pain to attempt a regular fitness routine early last fall. Since then I have really been committed to working structured physical activity into my week at least 3-4 times and wanted to continue that consistency while pregnant. It definitely has been more challenging but even on my worst days, I have pushed myself to work out in some form and it has made such a difference in regards to my energy level and managing symptoms.
MY FITNESS ROUTINE DURING PREGNANCY
I began taking barre classes early last fall and enjoyed how low impact they were yet very targeted towards toning and shaping. However, I got bored with only doing that, so I found a yoga studio that I love and began attending classes there 2-3 times a week. I was an avid yoga practicer years before any of my back issues and found it to be instrumental in helping give me a long lean shape while still building strength and muscle. Now that I am pregnant, I alternate between barre and yoga 3-4 times a week and then walk my entire neighborhood the other 2-3 days of the week. My ob/gyn advised me to do at least something physical every single day even if it was a 10-15 minute walk and I have done my best to stick with that during the course of my pregnancy. I have skipped a day here or there, but I find that when I don't do anything for a few days in a row I really notice a difference in my energy, mood and overall well-being. However, I will say that on the whole my pregnancy has been quite uneventful which has allowed me to stay active on a regular basis. As I am nearing my third trimester, I am finding it more difficult to move around in certain classes, and have tried to head to our neighborhood pool more frequently which helps me get in some physical activity with more ease.
While my diet overall was quite healthy before pregnancy (see my original
"what I eat in a day" post here
), I have limited my splurges more now because I find that my bloating gets out of control. Before I was pregnant, I would grab pizza with Stan or a big dessert splurge 2-3 times a week and feel fine the next day without it ever affecting my weight. Now I find that my hands and feet will swell after certain carb-heavy or rich foods, so I have spaced out any splurges to once a week or once every two weeks. Most of my diet consists of salads (ugh, so much salad), lean proteins, complex carbs and healthy fats. For breakfast, I am back on the oatmeal train and drop a spoonful of all-natural peanut butter (look for the ingredients to only say peanuts or peanuts, salt – nothing else) and a drizzle of honey. Lunch is almost
always
a salad whether one that I make myself, buy pre-made from the grocery store or eat out at a restaurant. I like my salads to be heavy with tons of various veggies, grilled chicken is normally my protein of choice, cheese (yes, I still eat tons of cheese – I don't find cheese affects me too much so I kept it in my diet) and a basic dressing like olive oil and lemon or a light balsamic vinaigrette. Because I am so tired by the time dinner rolls around, I usually heat up a frozen dinner or buy these pre-made dinners from my local grocery store. Wegmans does these amazing protein rich pre-made meals (not frozen) with chicken/salmon, tons of veggies and small serving of whole grain rice or some other nutrient rich grain. I have also found a ton of great frozen dinners that have limited ingredients and are super healthy. For dessert, I love
Yasso frozen yogurt bars
, small York Peppermint Patties or even a scoop of
Halo Top ice cream
. I drink TONS of lemon water all day long and enjoy peppermint tea at night before going to bed.
MY FAVORITE ACTIVEWEAR PIECES
I never really cared about the comfort of my workout wear
until
 I got pregnant. Then comfort became of the utmost importance! The
cropped pants
I am wearing in the above pictures are by far my favorite activewear discovery. I heard sooooo much hype surrounding them and I really didn't understand what all the fuss was about. And then I bought myself
a pair
and they have been the best leggings my legs have worn during this entire pregnancy. They are slimming but not constricting, super thin but not see-thru and stretch comfortably with my stomach. I know I will buy a few more pairs before the baby comes because I have a feeling they will come in handy during the last month and right after I have him. Besides
these Lululemon leggings
, my favorite styles are still the Zella leggings (both
regular
and
cropped
),
Alo moto leggings
(this is a
similar moto style
at a lower price point as well and the Alo 
elevate ones
are great as well but not while pregnant),
regular GAP leggings
and
these Beyond Yoga leggings
I recently purchased. As far as sports bras, I went ahead and linked my most worn styles in the widget at the end of the post.
This style from Lululemon
has been with me the longest and I find it to be the most versatile when it comes to activity level. Since I am on the busty side, support is very important to me but because most of my exercise routines are low impact I still want them to be comfortable and easy to move in. As far as tops, I love
these stretchy tanks from Nordstrom
(only $12),
these flowy tanks
I picked up from Zella and
this fitted tank
I purchased during the Anniversary sale that has truly been a dream for my pregnant belly. Regarding sneakers,
these Nikes
have been the best discovery over the past few months because they feel like
nothing
 on the feet. So lightweight and comfortable compared to any of my other sneakers. I love
these sneakers
more for their chic look and enjoy the slightly padded sole on
these that I picked up
from the Nordstrom sale (also available
here
). But my
Nikes
still win out for favorite sneaker!
Shop all my favorite sports bras:
!function(d,s,id){var e, p = /^http:/.test(d.location) ? 'http' : 'https';if(!d.getElementById(id)) {e = d.createElement(s);e.id = id;e.src = p + '://' + 'widgets.rewardstyle.com' + '/js/shopthepost.js';d.body.appendChild(e);}if(typeof window.__stp === 'object') if(d.readyState === 'complete') {window.__stp.init();}}(document, 'script', 'shopthepost-script');

JavaScript is currently disabled in this browser. Reactivate it to view this content.
Shop all my favorite leggings:
!function(d,s,id){var e, p = /^http:/.test(d.location) ? 'http' : 'https';if(!d.getElementById(id)) {e = d.createElement(s);e.id = id;e.src = p + '://' + 'widgets.rewardstyle.com' + '/js/shopthepost.js';d.body.appendChild(e);}if(typeof window.__stp === 'object') if(d.readyState === 'complete') {window.__stp.init();}}(document, 'script', 'shopthepost-script');

JavaScript is currently disabled in this browser. Reactivate it to view this content.
Shop cute workout tops I am loving:
!function(d,s,id){var e, p = /^http:/.test(d.location) ? 'http' : 'https';if(!d.getElementById(id)) {e = d.createElement(s);e.id = id;e.src = p + '://' + 'widgets.rewardstyle.com' + '/js/shopthepost.js';d.body.appendChild(e);}if(typeof window.__stp === 'object') if(d.readyState === 'complete') {window.__stp.init();}}(document, 'script', 'shopthepost-script');

JavaScript is currently disabled in this browser. Reactivate it to view this content.