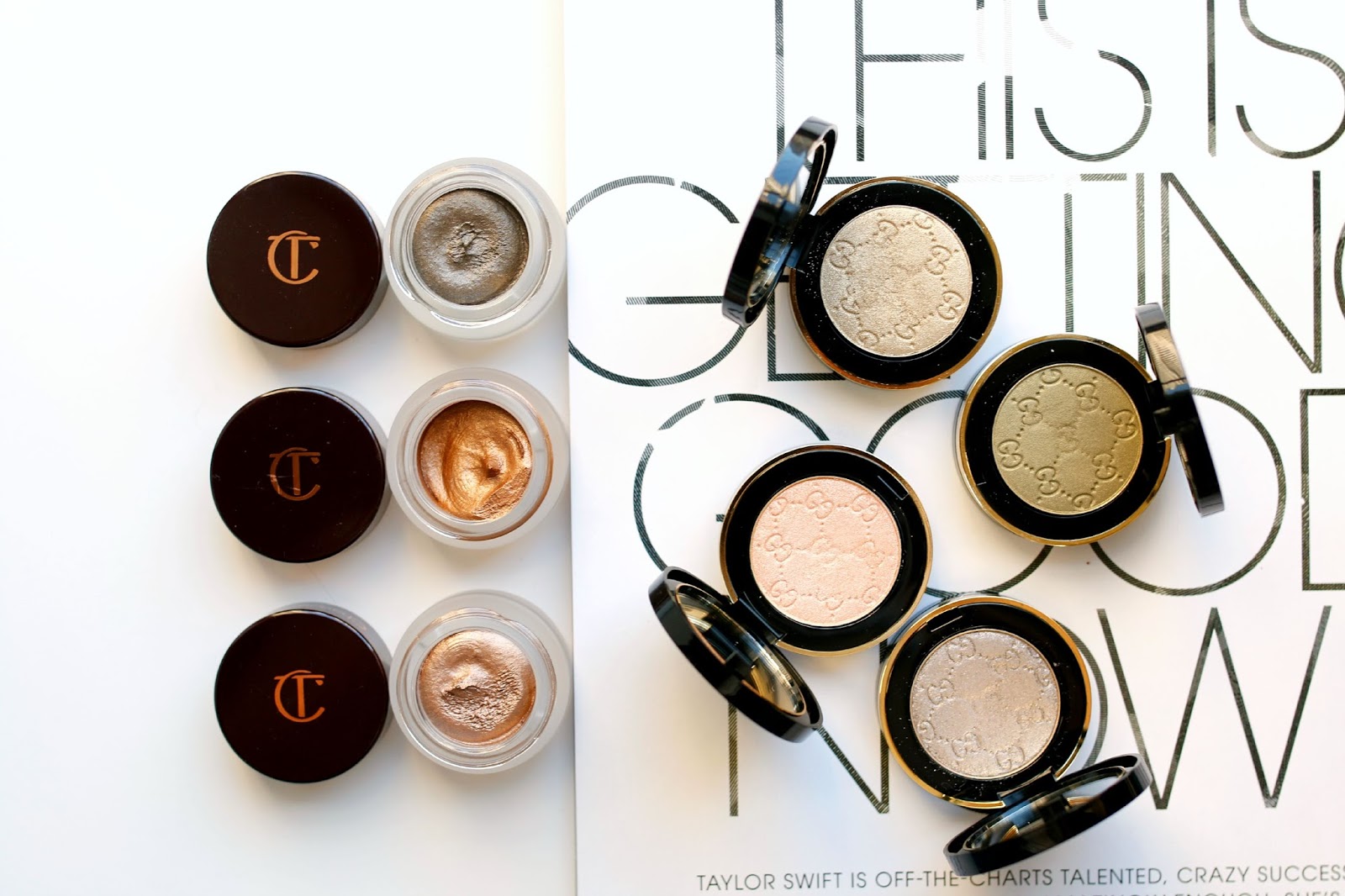 As a blogger, I have the opportunity to try tons of products and it can often be hard to narrow down favorites in a sea of great products. But I am constantly asked about my holy grails, can't-live-withouts or best of the best. I do a 'Best of" at the end of every year (see last year's
here
) where I recap all my favorite products from the past 12 months. But this post came to me one morning when I was doing my makeup and said to myself "these are by far the best eye shadows I have ever used". And so a post was born. It almost seems impossible, but I was able to narrow down my favorite powder and cream eye shadow formulas to these two brands.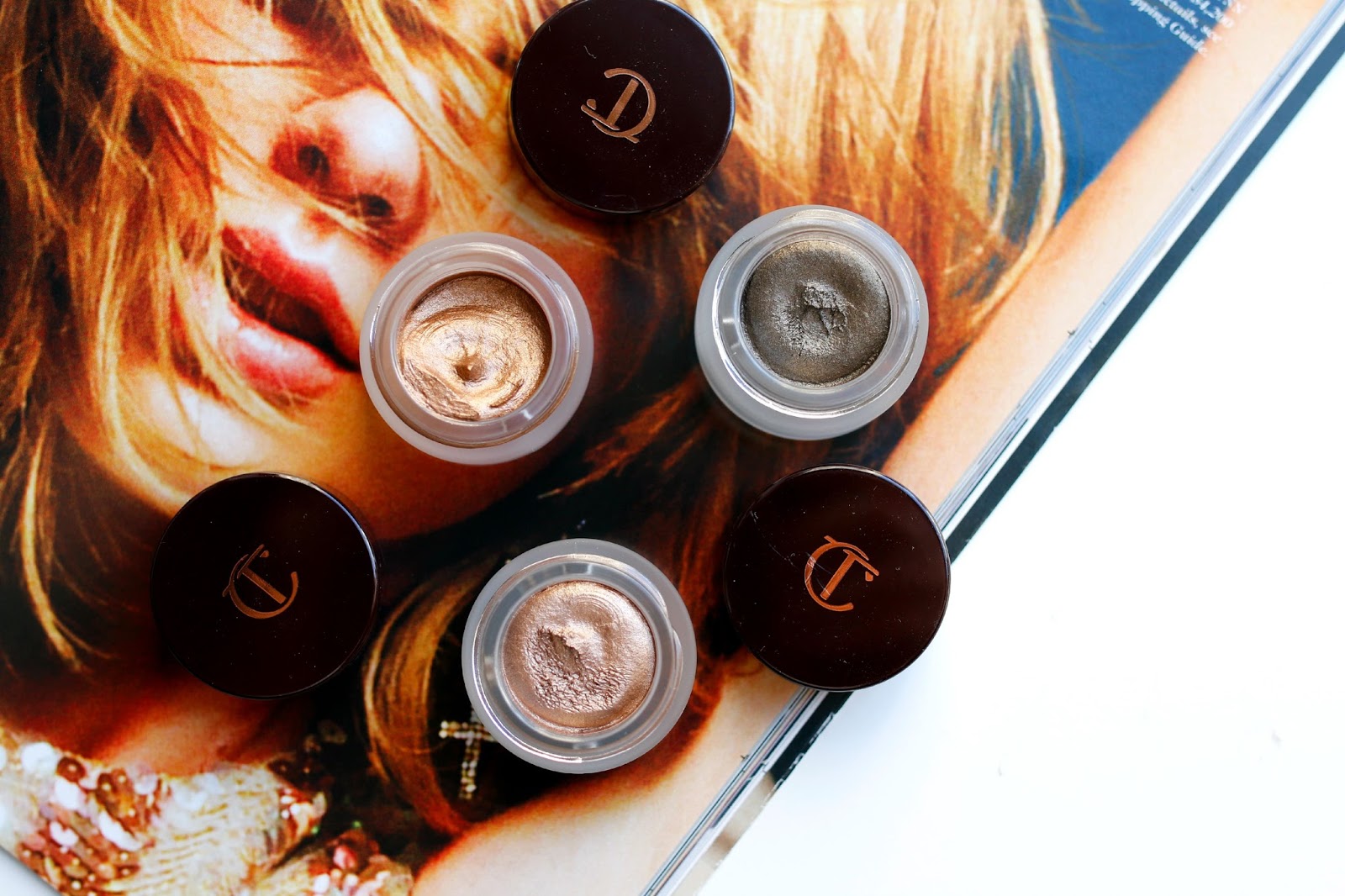 1.
Charlotte Tilbury Cream Eyeshadows in Veruschka
(top right),
Bette
(middle) and
Marie Antoinette
(bottom) – I know it's been said before, but
Charlotte Tilbury
products are consistently good. Strike that….great. They are consistently great.
This quad in Sophisticate
is still a staple in my collection,
the shadow sticks
are super long-wearing yet creamy and
this concealer
is your own personal lighting crew in a pen. I have tried quite a number of cream shadows and these by far blow all of those out of the water. And for me to make a bold statement of "favorite" from a product I have only been testing for a month or two is gutsy. But the title is warranted. The texture is the smoothest I have ever felt, but yet do not move once on the lid. The problem I have with cream shadows is that they can become sheerer and sheerer the more you try and blend them. Not a problem with these. They blend seamlessly and stay smooth on the lids the entire time. All three shades are flawless and work for day or night. A truly stellar product amidst a marketplace of stiff competition.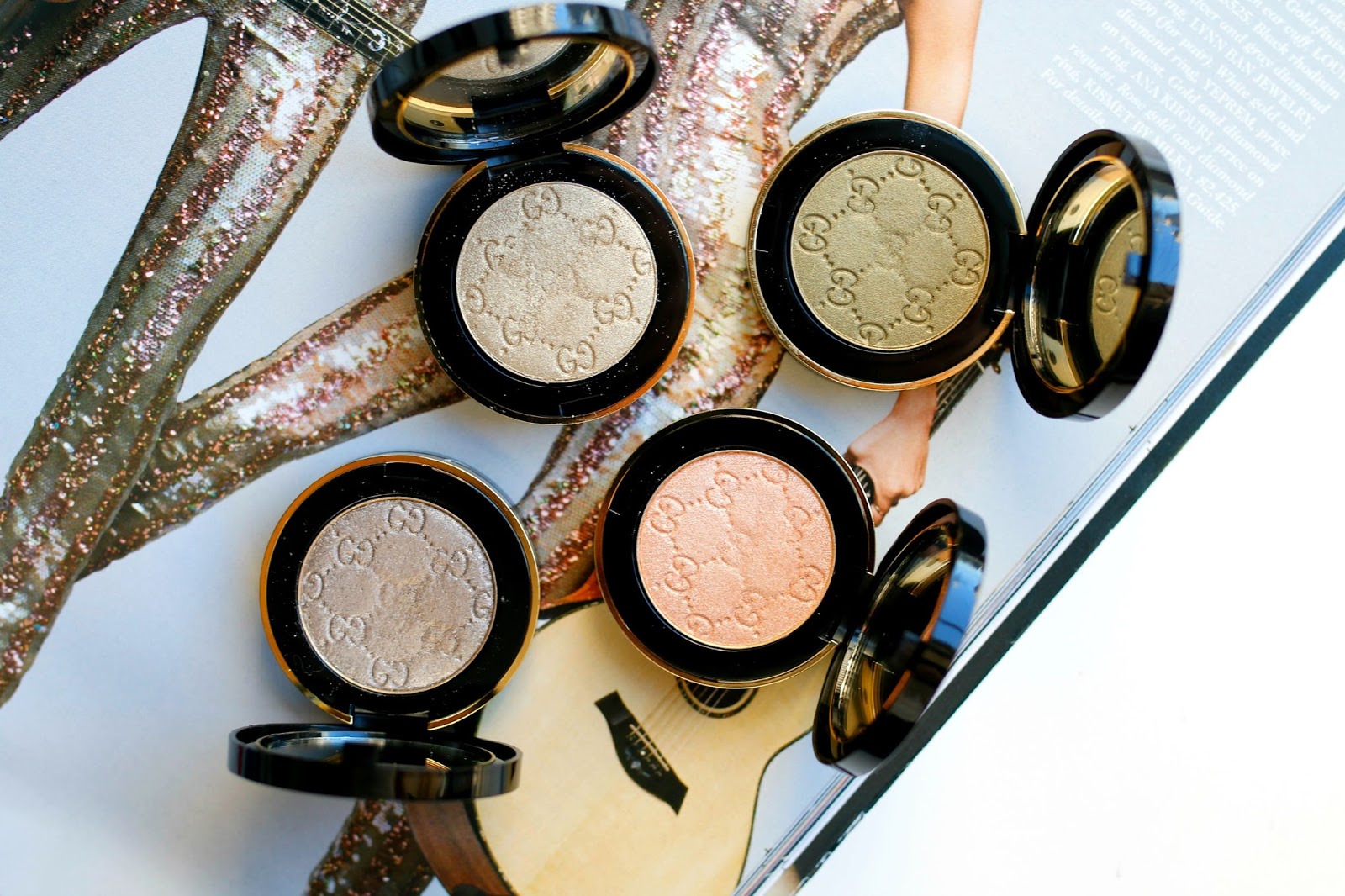 2.
Gucci Solo Eye Shadows in Mosaic
(top right),
Sunstone
(bottom right),
Sasso
(bottom left) and
Antique Gold
(top left) (the swatches on my arm below show the colors better than the above pictures – my apologies because the light was not working with me this day) – It should come as no surprise to my regular blog readers that this formula made the list. I first purchased
Oxydus
and
Starlight
(see a tutorial with it
here
) earlier this year and could not believe how amazing the texture was on these solo shadows. They are buttery, soft and blend better than any powder shadow I have ever tried. There is little to no fallout and they last all. day. long. I recently added these four additional shades to my collection and am loving how many wearable neutrals Gucci has for this formulation. It's refreshing to have neutrals that are not my usual beige and brown – having a muted green and subtle steel gray is a nice change of pace. I always travel with at least one of these shadows and wear one of them at least once or twice a week regardless of what I am testing. I had my doubts about Gucci's foray into beauty, and while I have not yet dabbled in the rest of the line, this solo shadow formula receives my highest honor of  holy grail.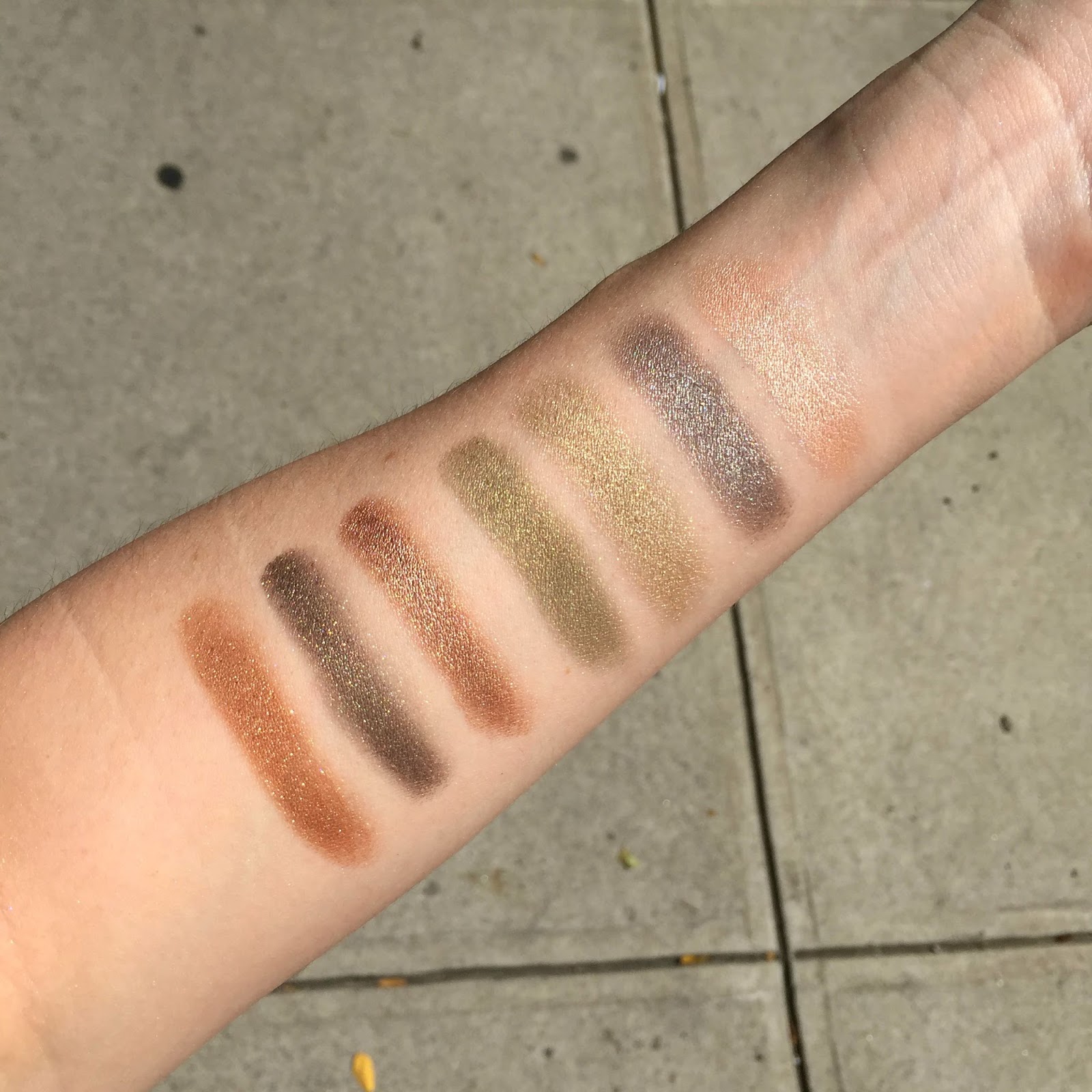 Have you tried any of these eyeshadows? What are your holy grail eyeshadow formulas? Let me know in the comments below!