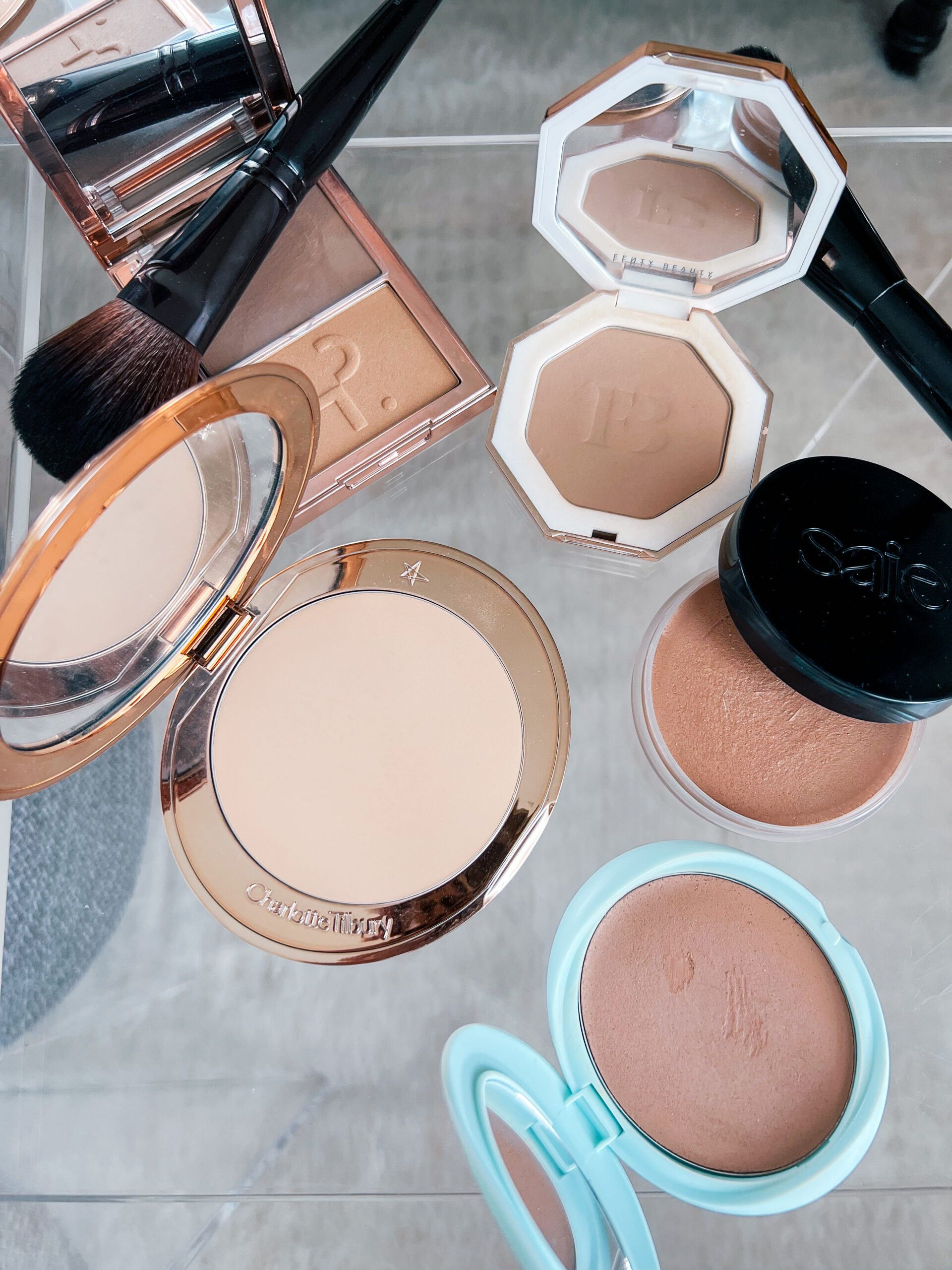 I love wearing bronzers all year round but especially during the summer. Here are my current most worn and favorite formulas:
1. Tarte Cosmetics Breezy Cream Bronzer in Seychelles – While the swatches I have in the below picture makes it look like this bronzer is very intense and orange, it is actually not either of those! LOL It is my all time favorite cream bronzer! It isn't too creamy which works well for my combination skin, is easily buildable and the color is a nice golden shade.
2. Saie Beauty Sun Melt Natural Cream Bronzer in Light Bronze – This is my newest cream bronzer fave and I've been wearing it nonstop recently. Much like the Tarte, it is a similar golden shade, not too creamy and blends very easily.
3. Patrick Ta Major Sculpt Creme Contour & Powder Bronzer Duo in She's Statuesque – For those that love to set their cream products with a powder product, this bronzing duo is for you! The cream bronzer is much cooler toned and has a slight gray undertone, which is actually gorgeous because it gives a more contoured effect on the cheeks. And then adding the warm powder bronzer on top really helps to create this stunning sunkissed and dimensional look to the face.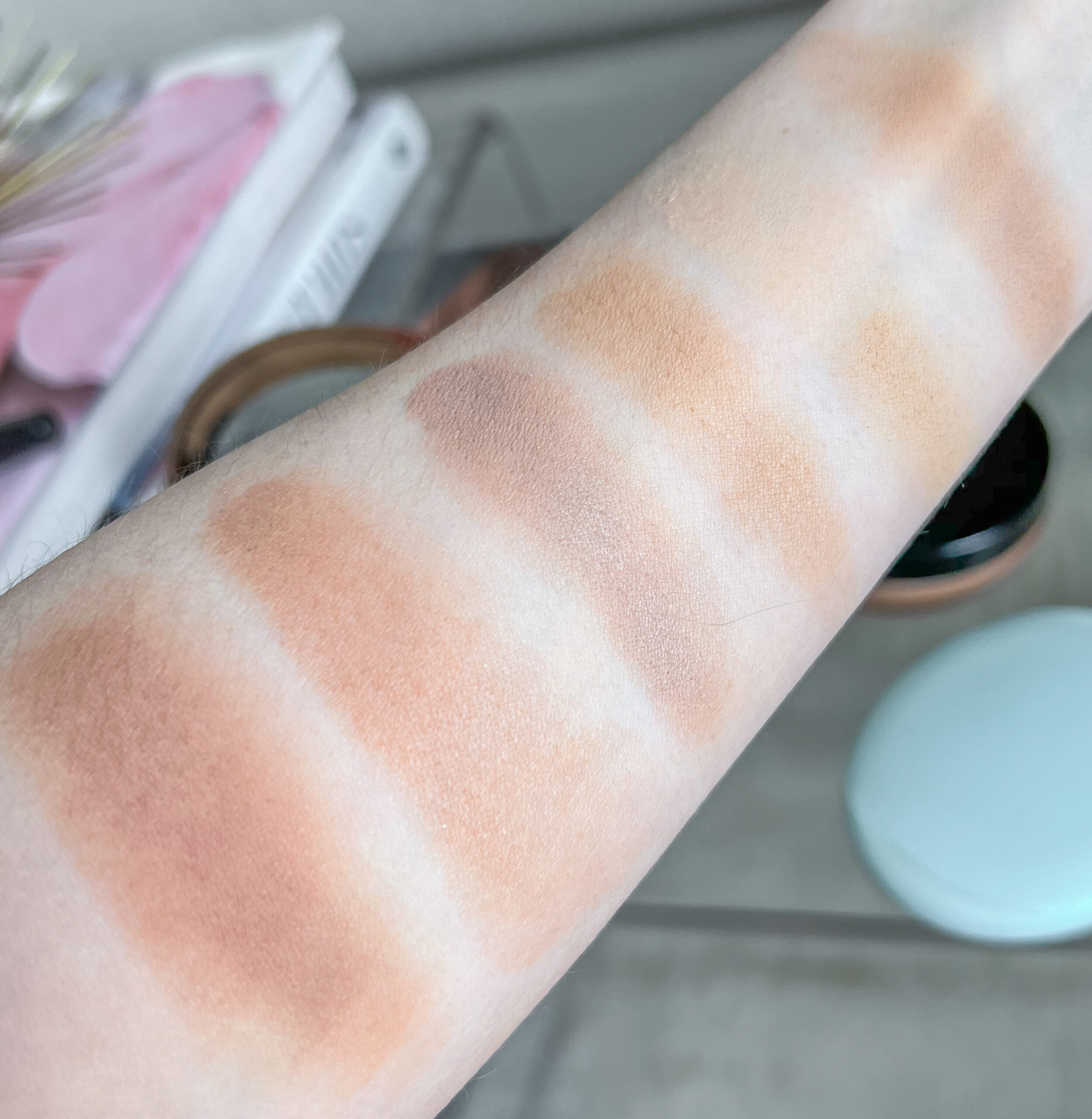 Swatches from left to right: Tarte Cosmetics, Saie Beauty, Patrick Ta, Charlotte Tilbury and Fenty Beauty
4. Charlotte Tilbury Airbrush Bronzer in Fair – I'm still quite loyal to my two favorite powder bronzers. This bronzer is my lightest and most subtle though it can be built up with a few applications. As someone that is very fair, I love that it's so foolproof and I don't have to worry about applying too much and then having to blend it out or wipe some away. For anyone that wants a very subtle bronzer, this is the one to get!
5. Fenty Beauty Sun Stalker Bronzer in Inda Sun – Between the color, texture and finish, this Fenty Beauty bronzer is one of the best. The color is the perfect golden bronze and the texture is incredibly smooth and finely milled so it applies like a dream. The finish is matte and easily buildable if you want a more intense application. And the color range is by far the best out there on the market!!