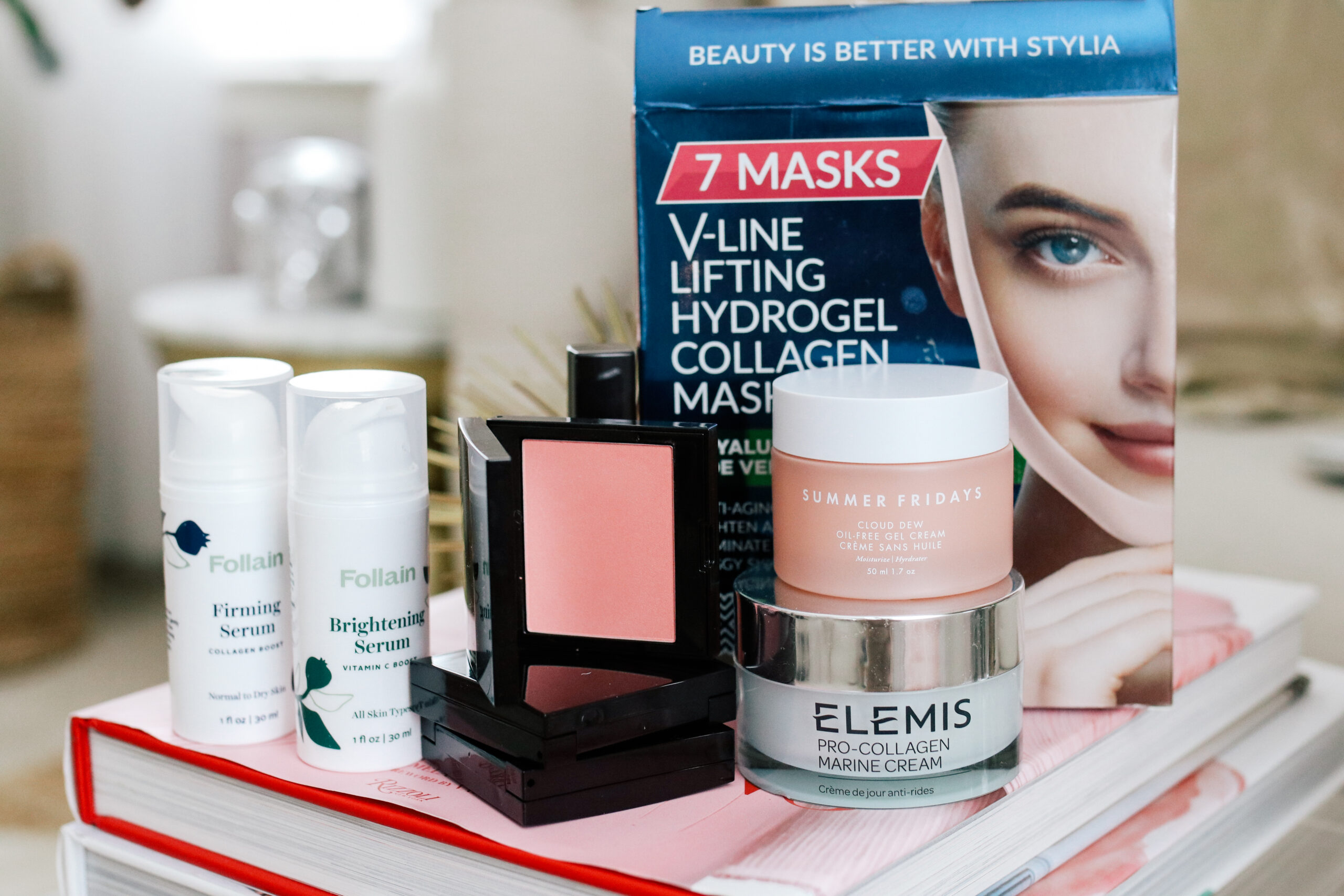 All my favorites from the past month! Enjoy and don't forget to subscribe to my Youtube channel.
The products mentioned in the video:
Laura Mercier Lip Glace in Blush
Elemis Pro-Collagen Marine Cream
Here is the QVC deal (still available – a must buy!!)
My Follain discount code is: Maree15 which will get you 15% off!
Here is my Miranda Frye discount code which gets you 10% off + free shippping!!!! Use code: ALITTLEBITETC
Beaded bracelet that you can personalize
Hoop earrings (so lightweight and comfy!)
This is the black one I'm wearing
Here is the holder that I use for my headbands
This is the next headband I want to get!
This is my favorite pair of Golden Goose sneakers
These are the new Spanx leggings I'm loving
Commando faux leather leggings
I'm also obsessed with these splurge sweatshirts