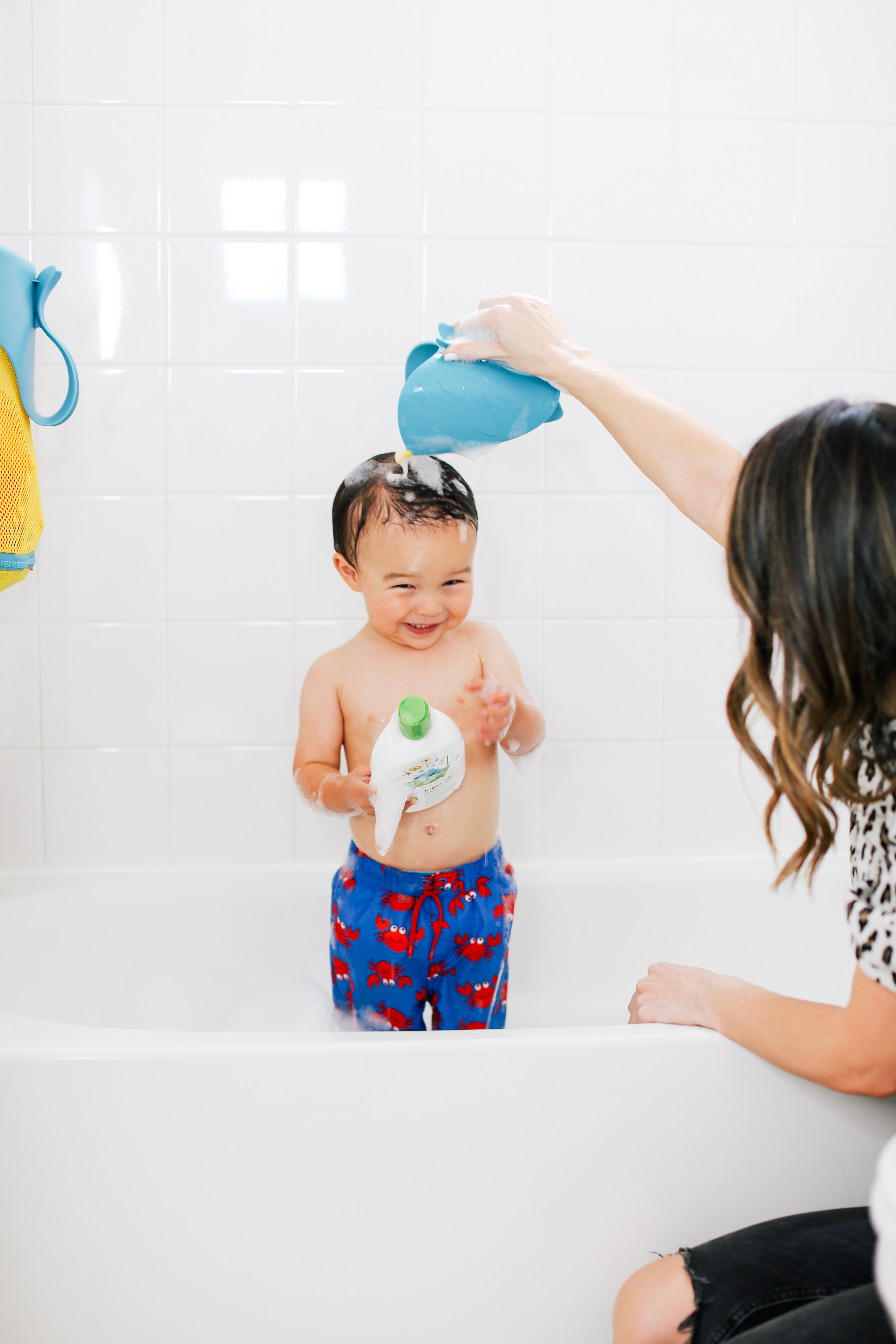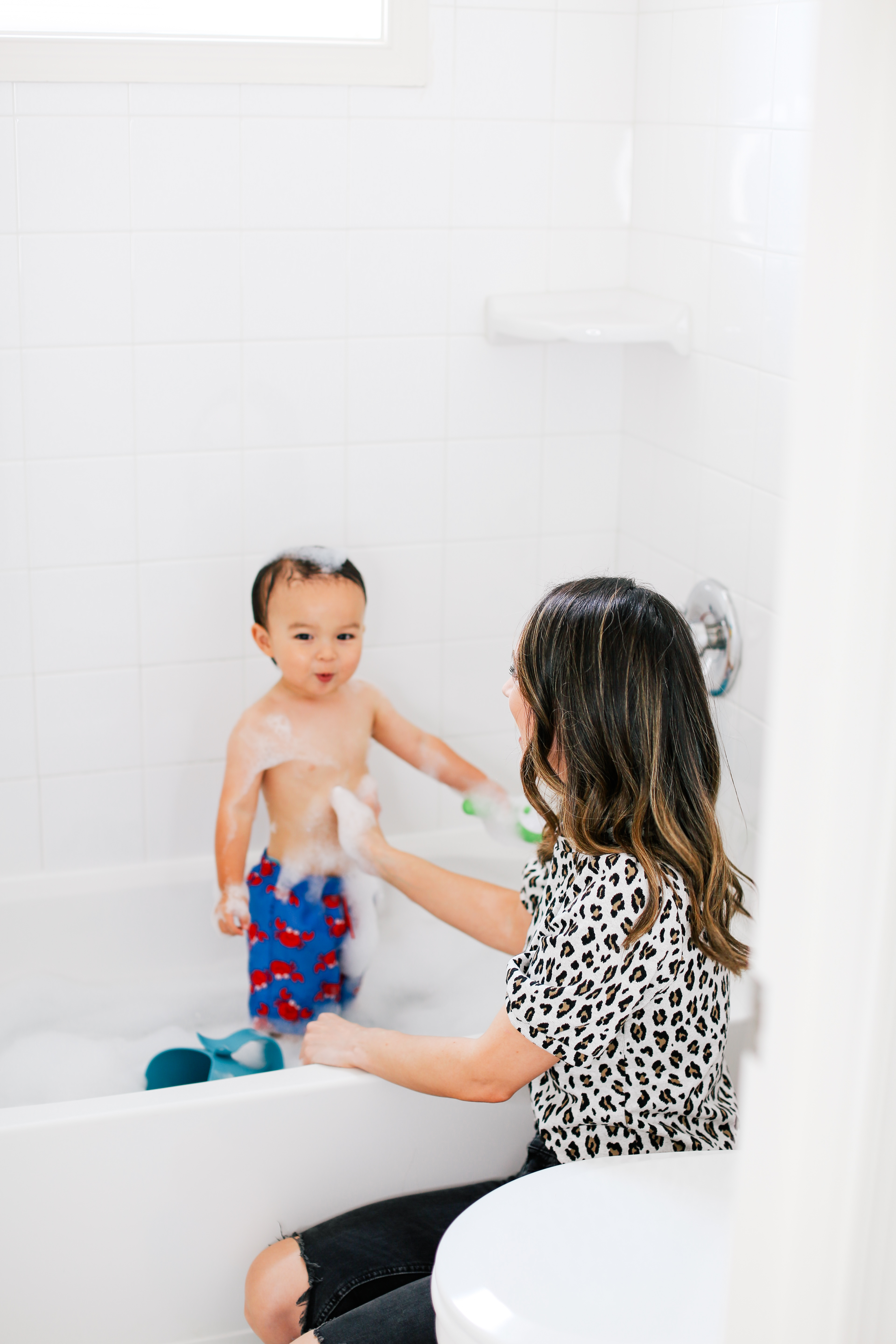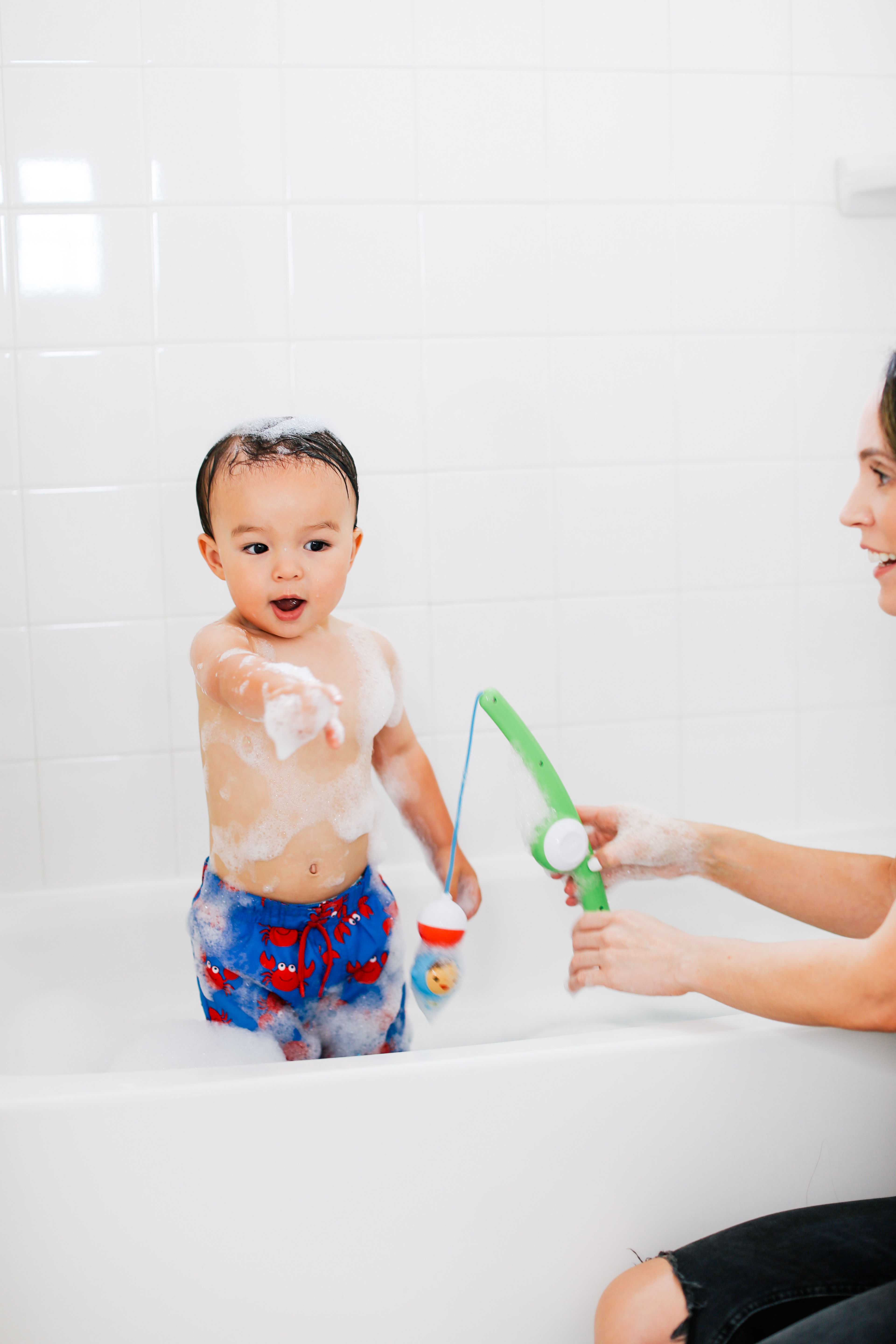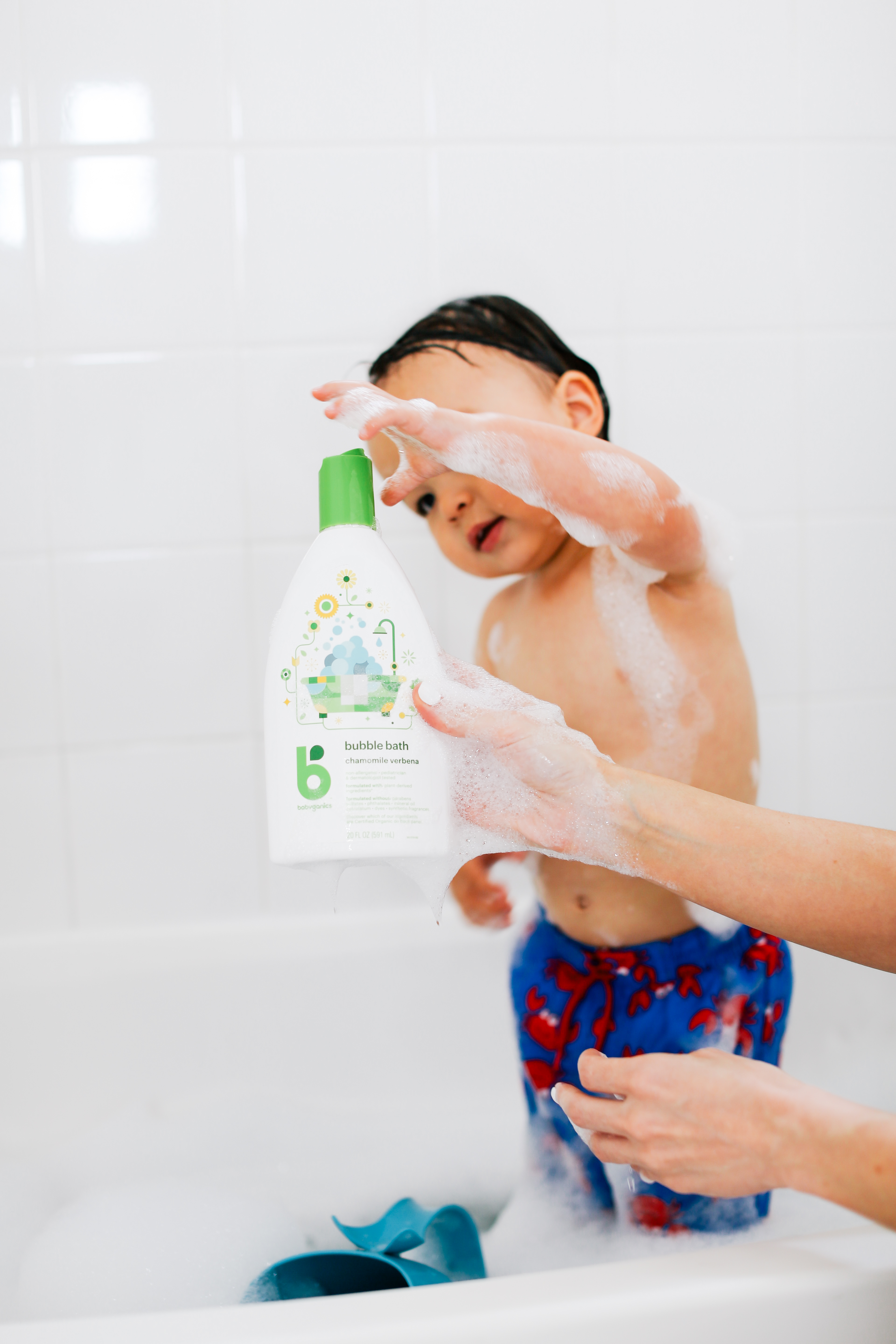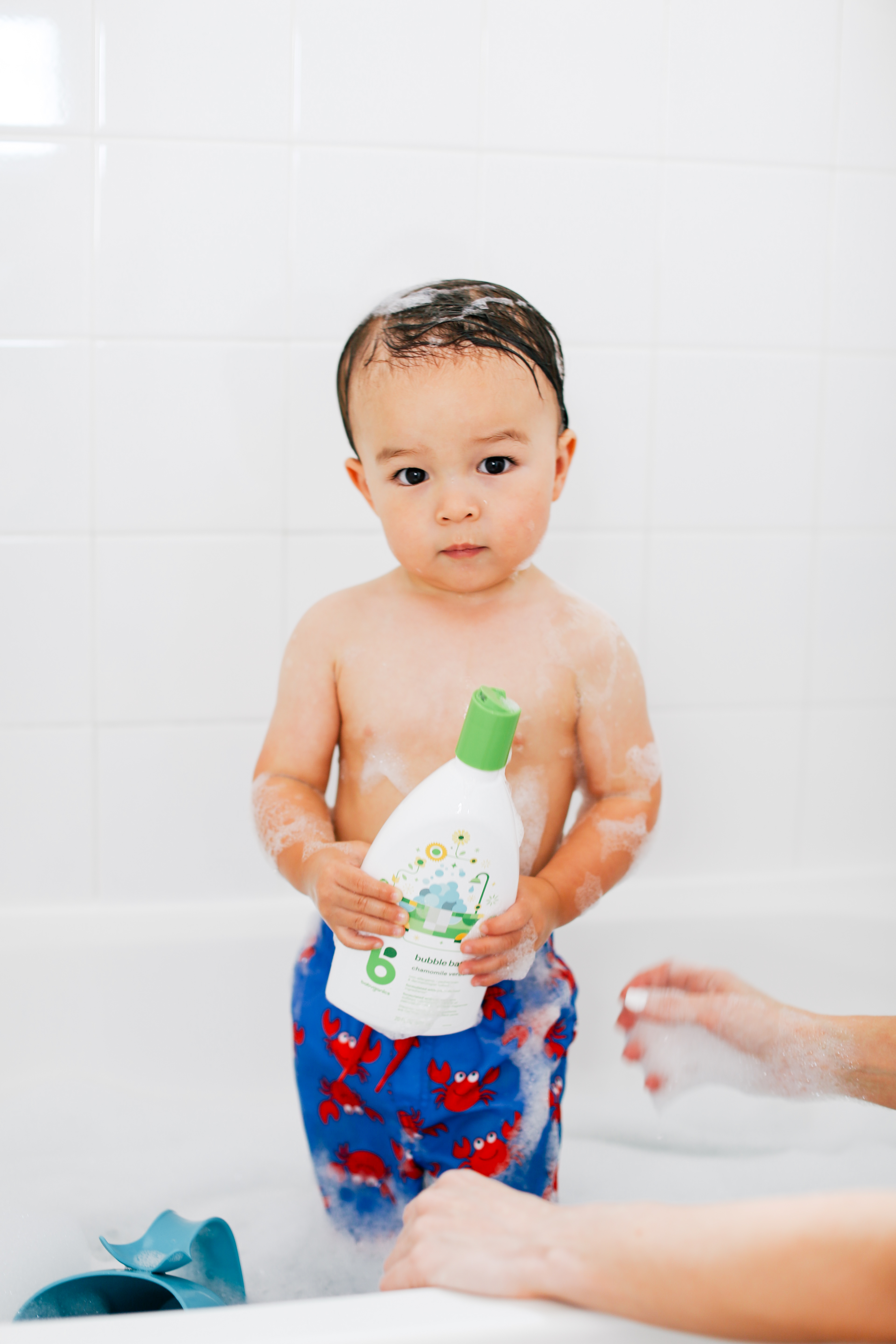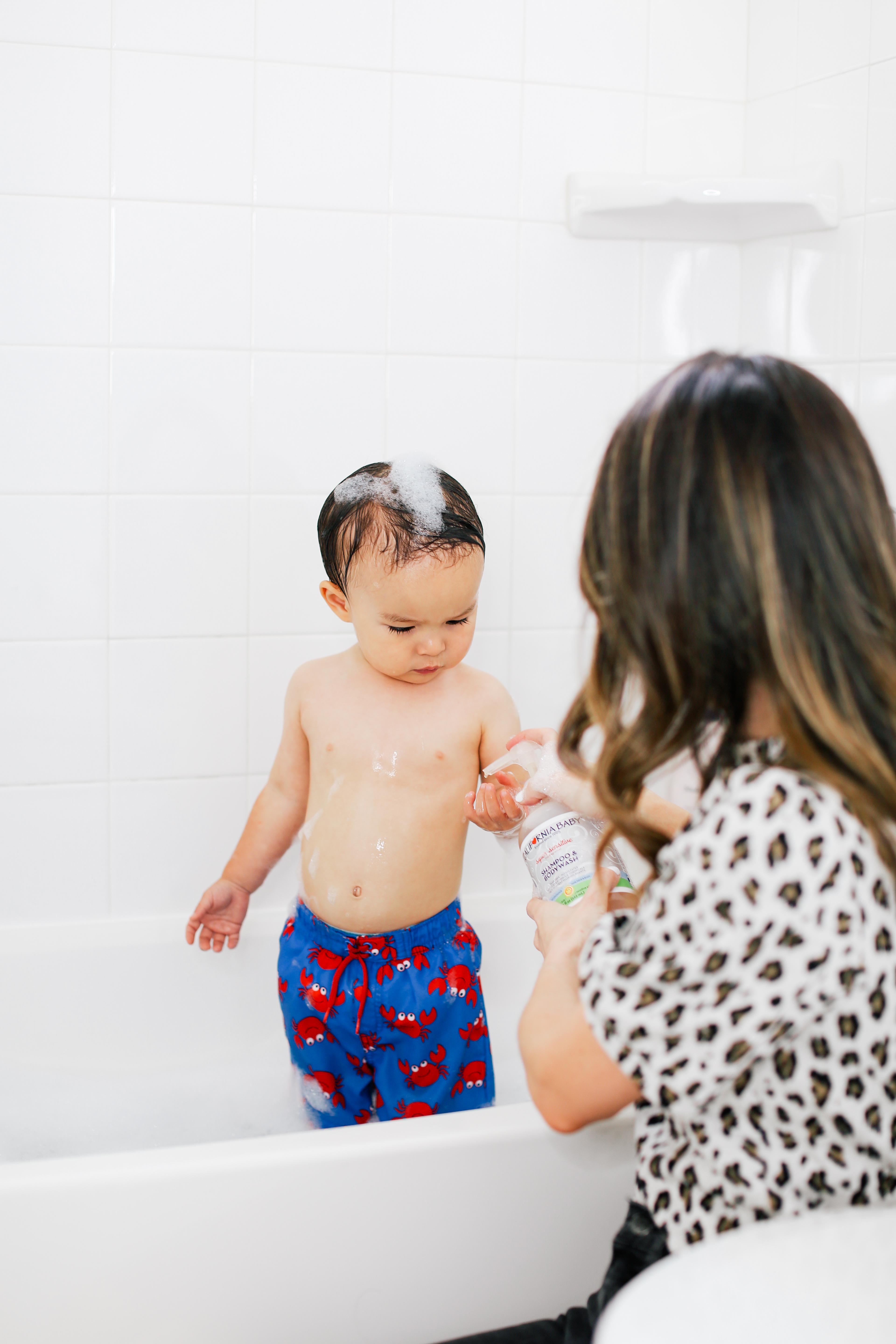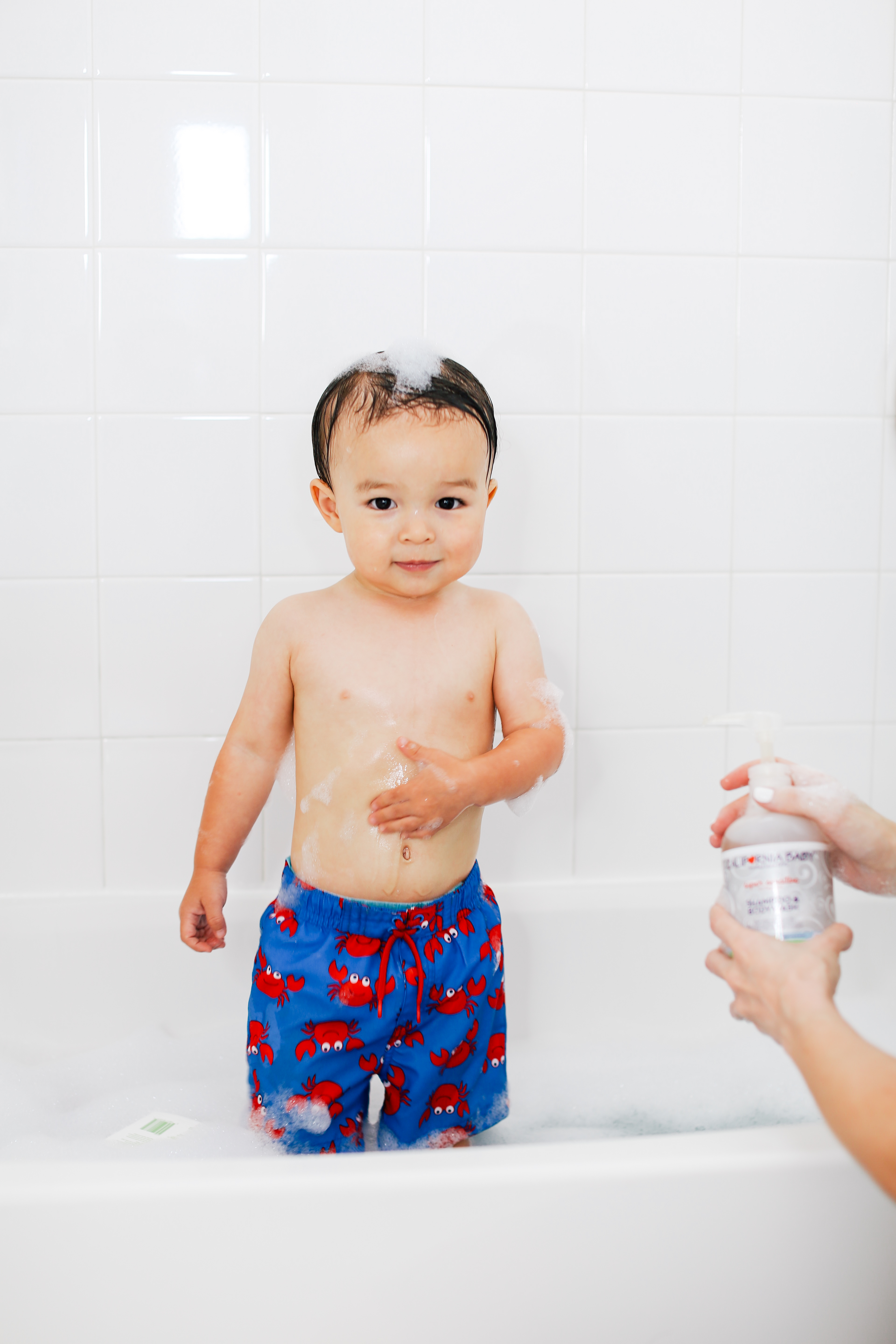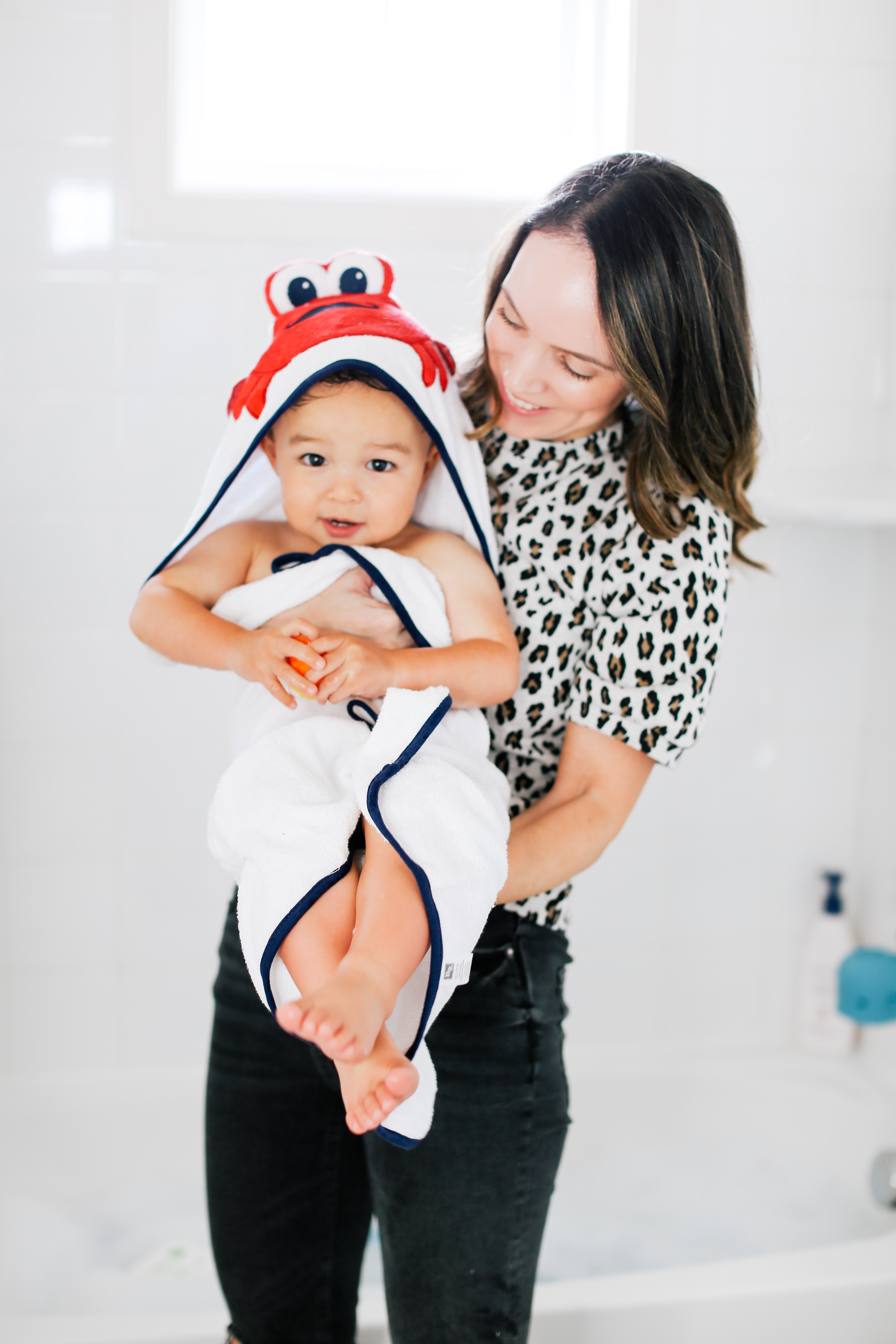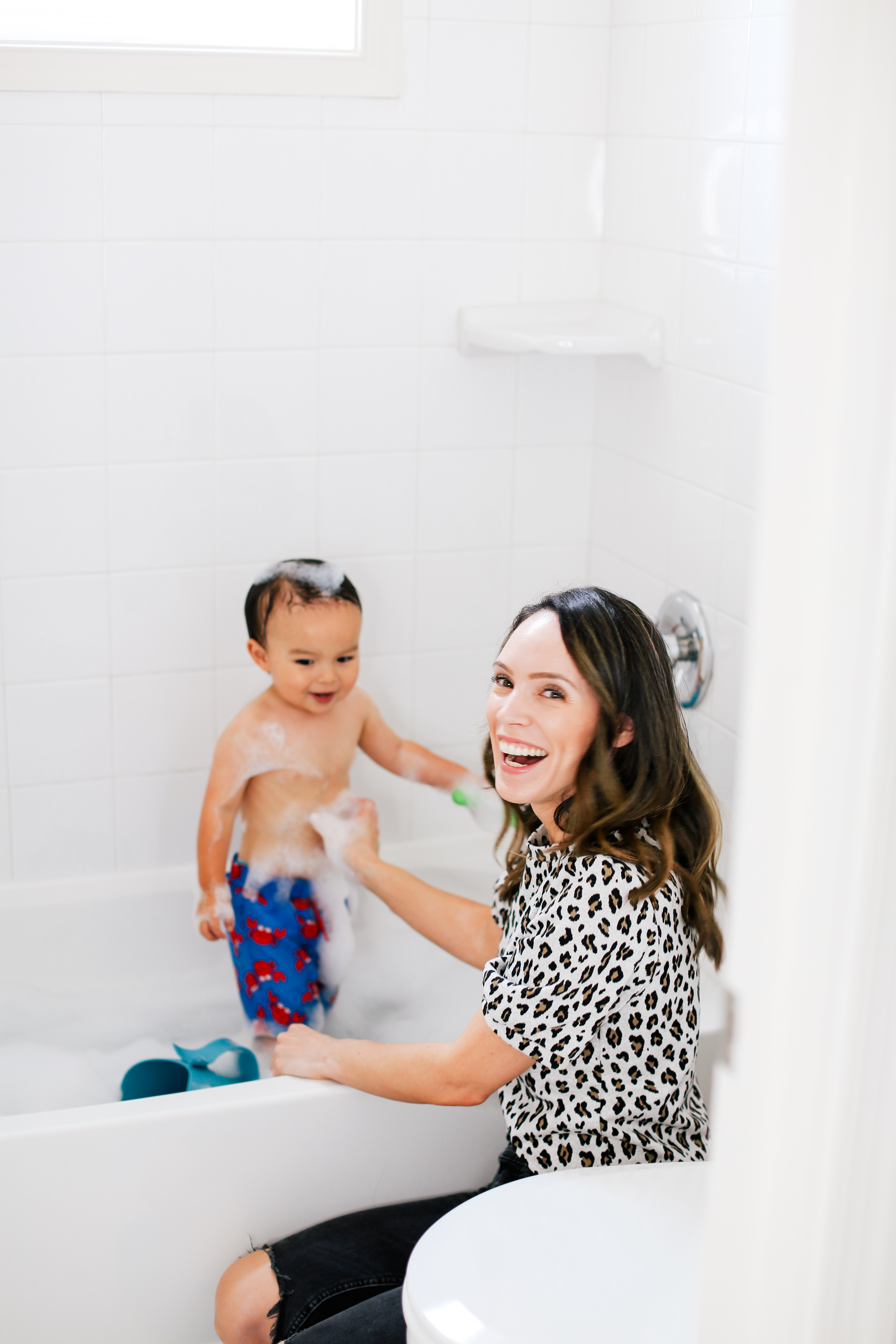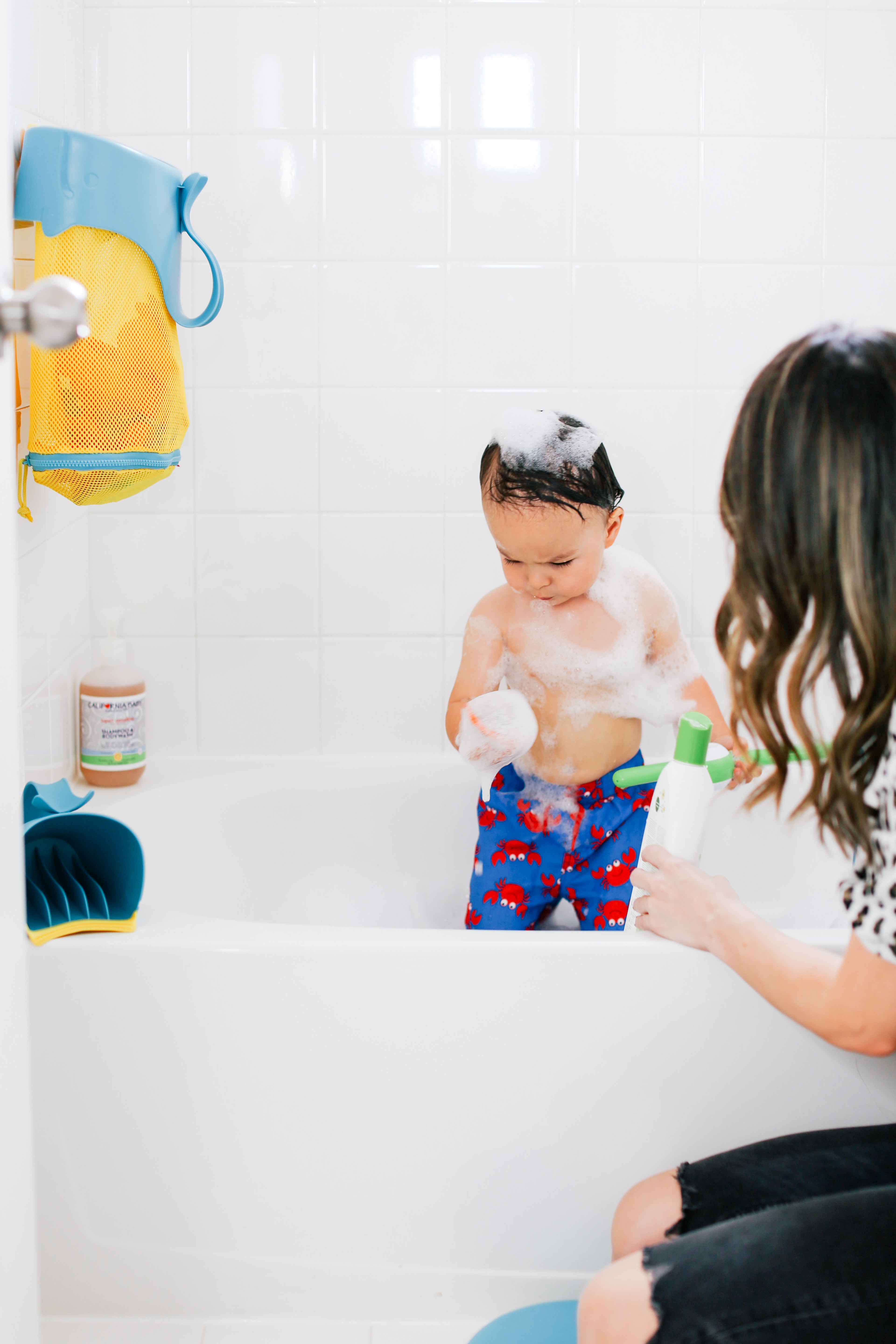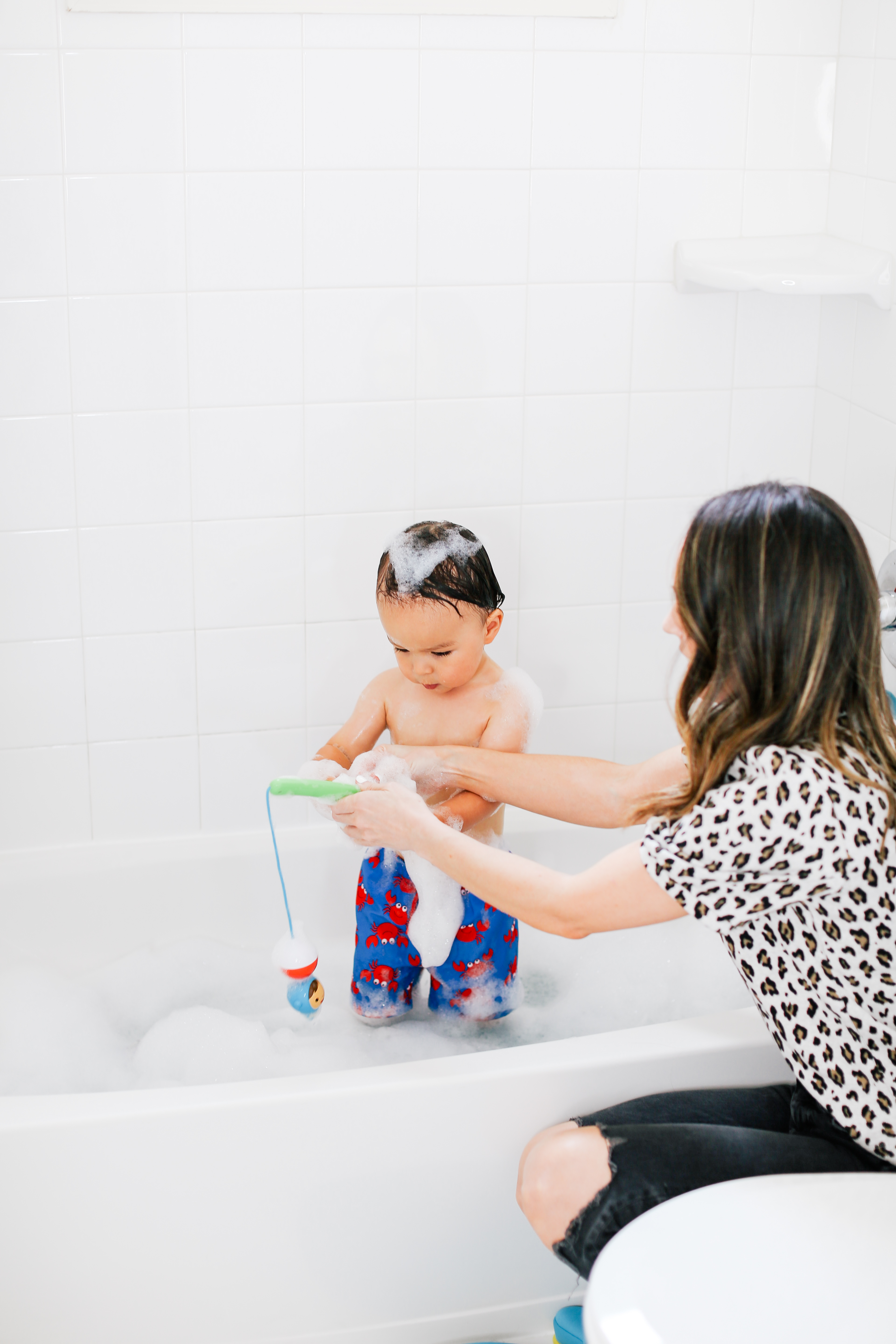 Bathtime is most definitely one of Miles' favorite activities each day. As soon as I say it, he begins to lift up his arms for me to take off his shirt and then he races up the stairs (with me close behind him) to get in the bath. We made bathtime a part of his nightly routine very early on when he was an infant (this was the sleep training book that we used which really helped us develop a great routine for him), and now it's something he looks forward to each night.
I've tested a bunch of different bath products for Miles and am sharing his bathtime essentials in today's post which can all be found at Walmart. The baby section of Walmart has so many of the brands I regularly use for him as well as other brands that I am interested in trying. For example, Skiphop is one of my favorite go-to brands for baby things and there is an entire tab for their products located under the baby section on the Walmart site. There is a category for just about everything you can think of which makes it super easy to find what you are looking for. I also loved that they created an entire section dedicated to breastfeeding and nursing essentials in honor of Breastfeeding Awareness Month.
I rounded up all the products that we use with Miles every night but I also included some of the must-haves from when he was an infant at the bottom of the post.
I thought I would also mention some of the bath toys and gear we used from when Miles was a newborn up through his first year because I still recommend all of these products! This was the first cushion we used to place Miles in to bathe him and it was perfect! It fits easily in any baby tub or sink and kept him nicely cushioned. Miles had cradle cap when he was an infant and this Mustela Newborn Shampoo really helped treat it. Once he was a few months old, we transitioned him to this bathtub and it was what we used up until he was finally ready to be in the large bathtub by himself. The removable seat is the perfect size and helped encourage him to sit up, and then we removed that when he was ready to have a bit more mobility in the bath but still be contained.
Thanks to Walmart for sponsoring today's post.