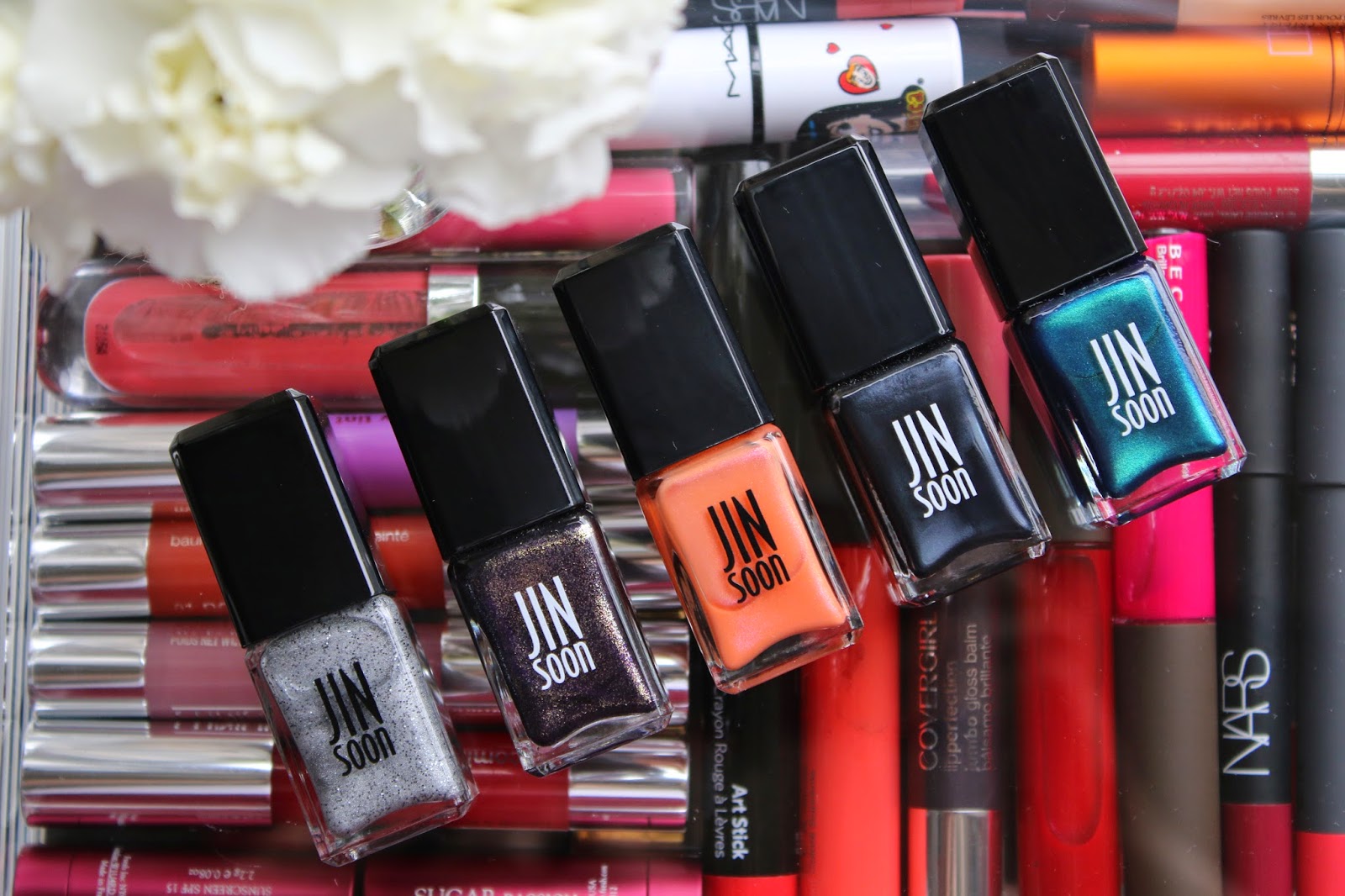 My
JINsoon
collection is now beginning to reach epic proportions. Every time she comes out with a new seasonal launch or collaboration (remember
this one
from last year?), I am compelled to try them all, and this new
JINsoon x Tess Giberson collection
is no exception. I am not going to lie and say that I am not wooed by the shiny and sparkly bottles of Chanel, Dior and Tom Ford, but frankly when it comes down to wearability, these polishes are truly some of the best around. They dry immediately and last the longest out of my entire collection of nail polishes (and I have A LOT of polishes – ooooops).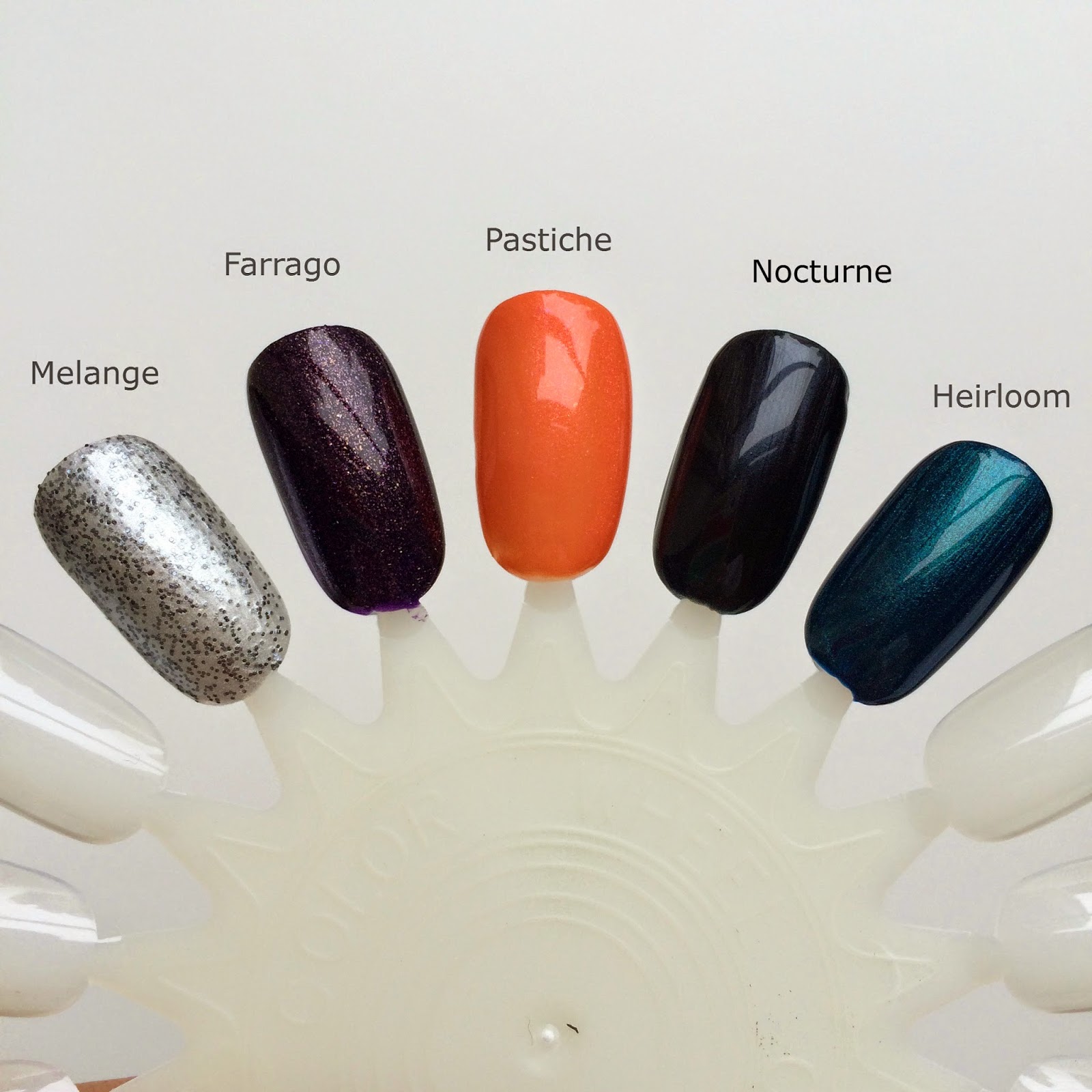 I definitely had my favorites from this launch, with my initial stand out being
Heirloom
, the metallic teal. It's so different and quite a conversation piece when on the nails.
Melange
is a chunky glitter polish that you will need extra time to remove, but the color is a muted metallic which is a nice change from those liquid metal style shades that are often too reflective for day.
Farrago
is probably one of the most unique colors and blends a deep aubergine with very fine gold reflective particles. I feel like this will be in contention with Nocturne for the shades I will wear the most. I love
Nocturne
because it is not as severe as a standard black polish, and has some dimension with it's silver metallic shine and deep concrete gray base.
Pastiche
is the color that will probably take me into the warmer months and could be worn all year.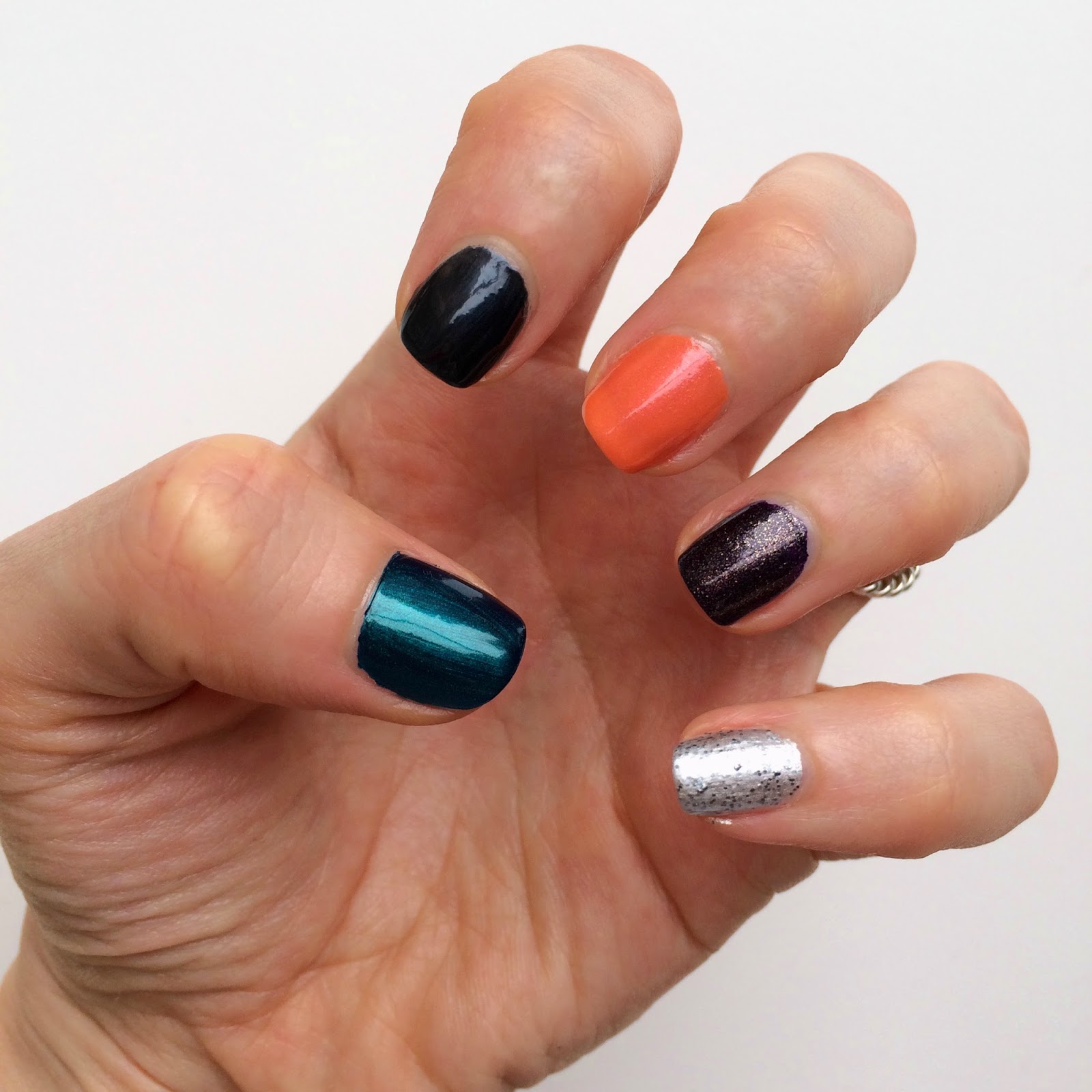 What are your favorite JINsoon shades?