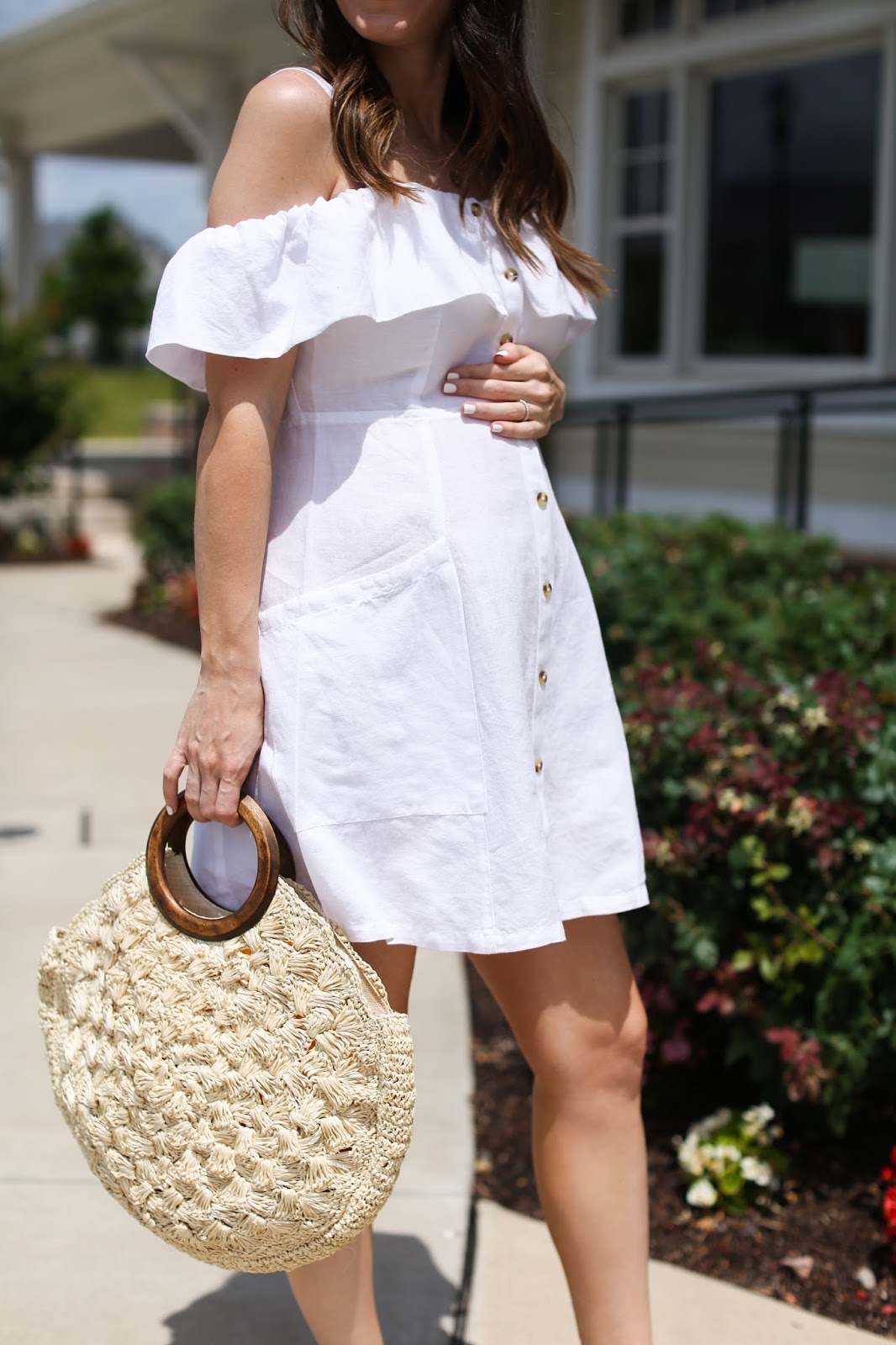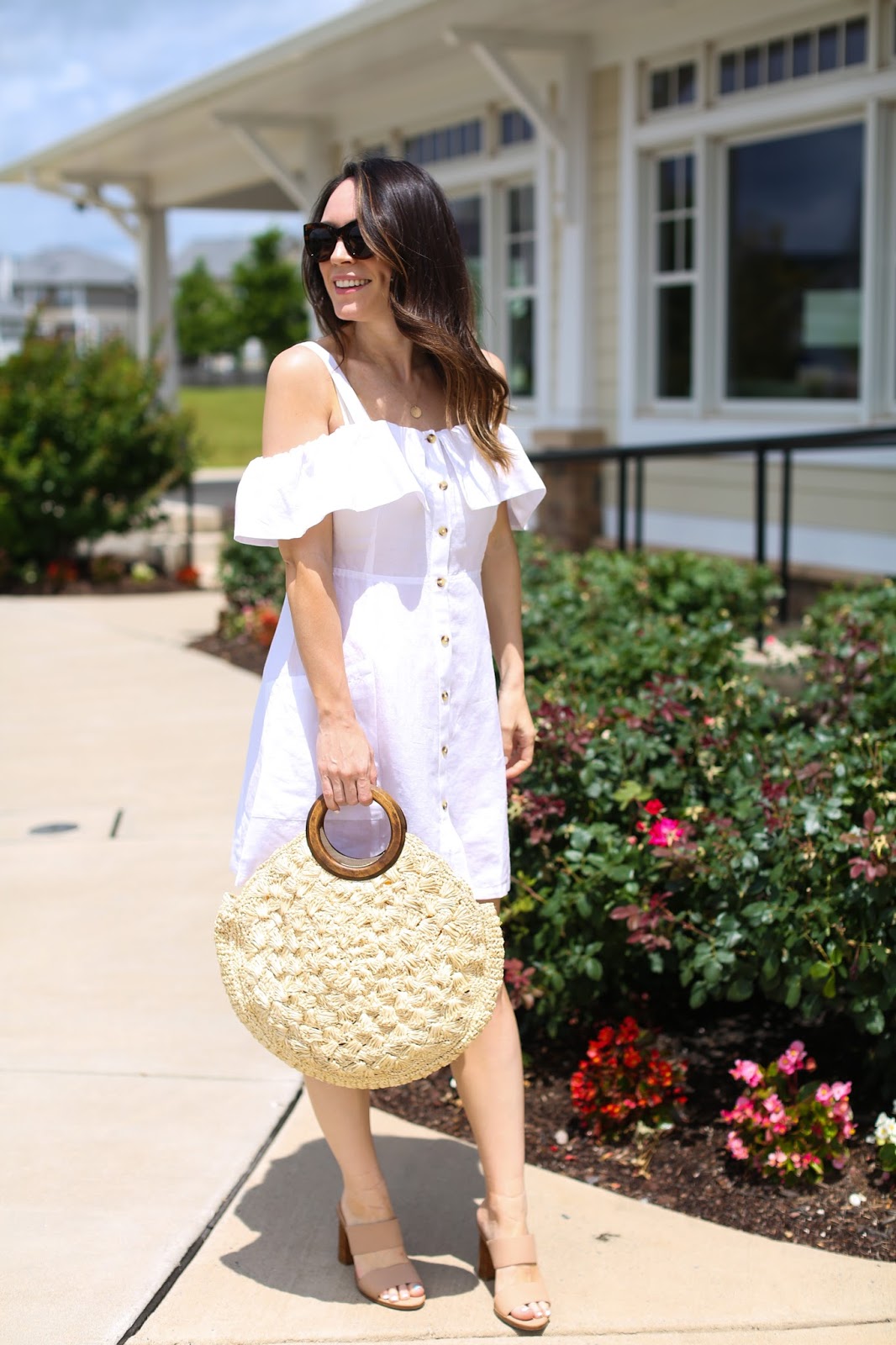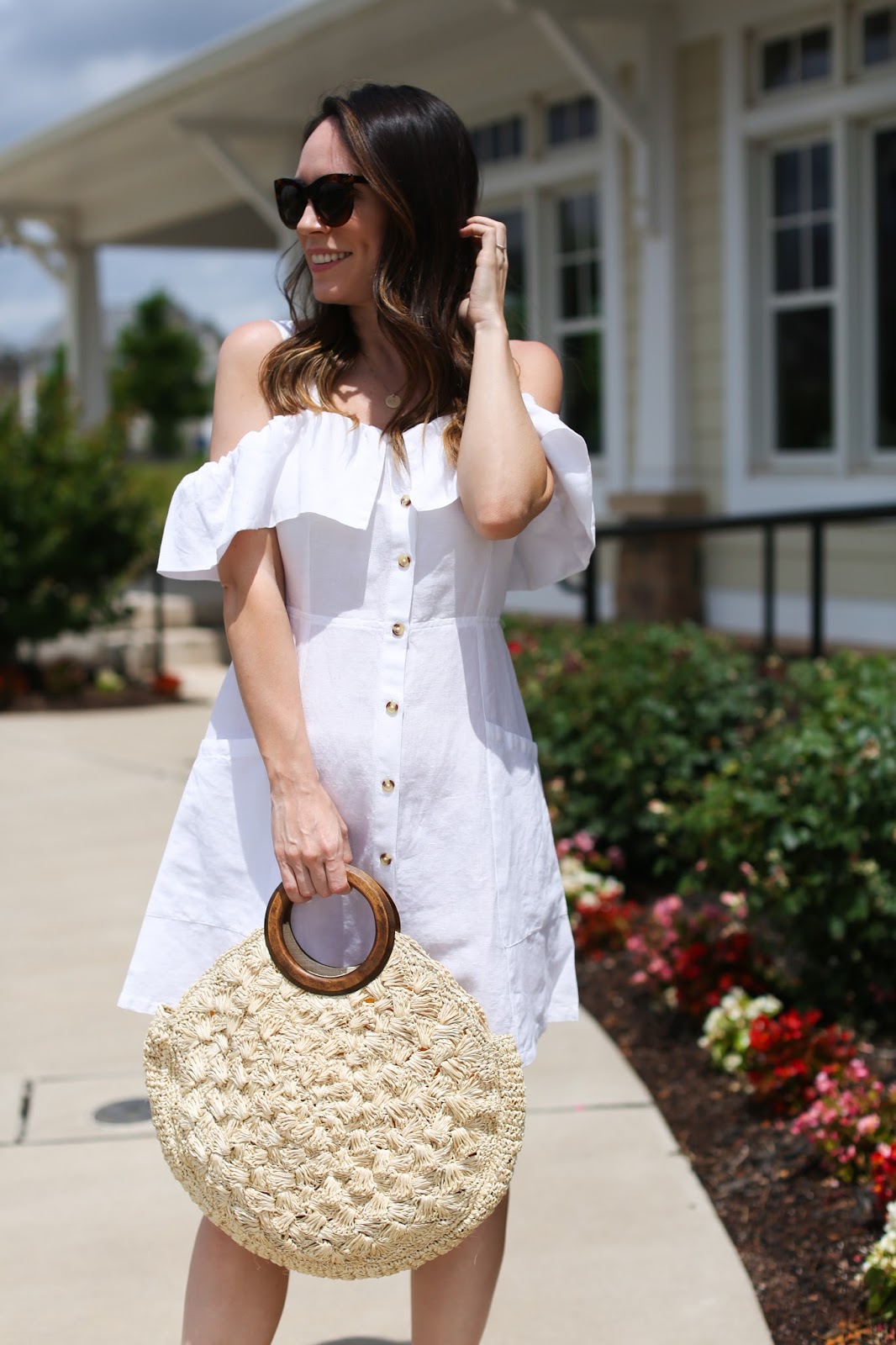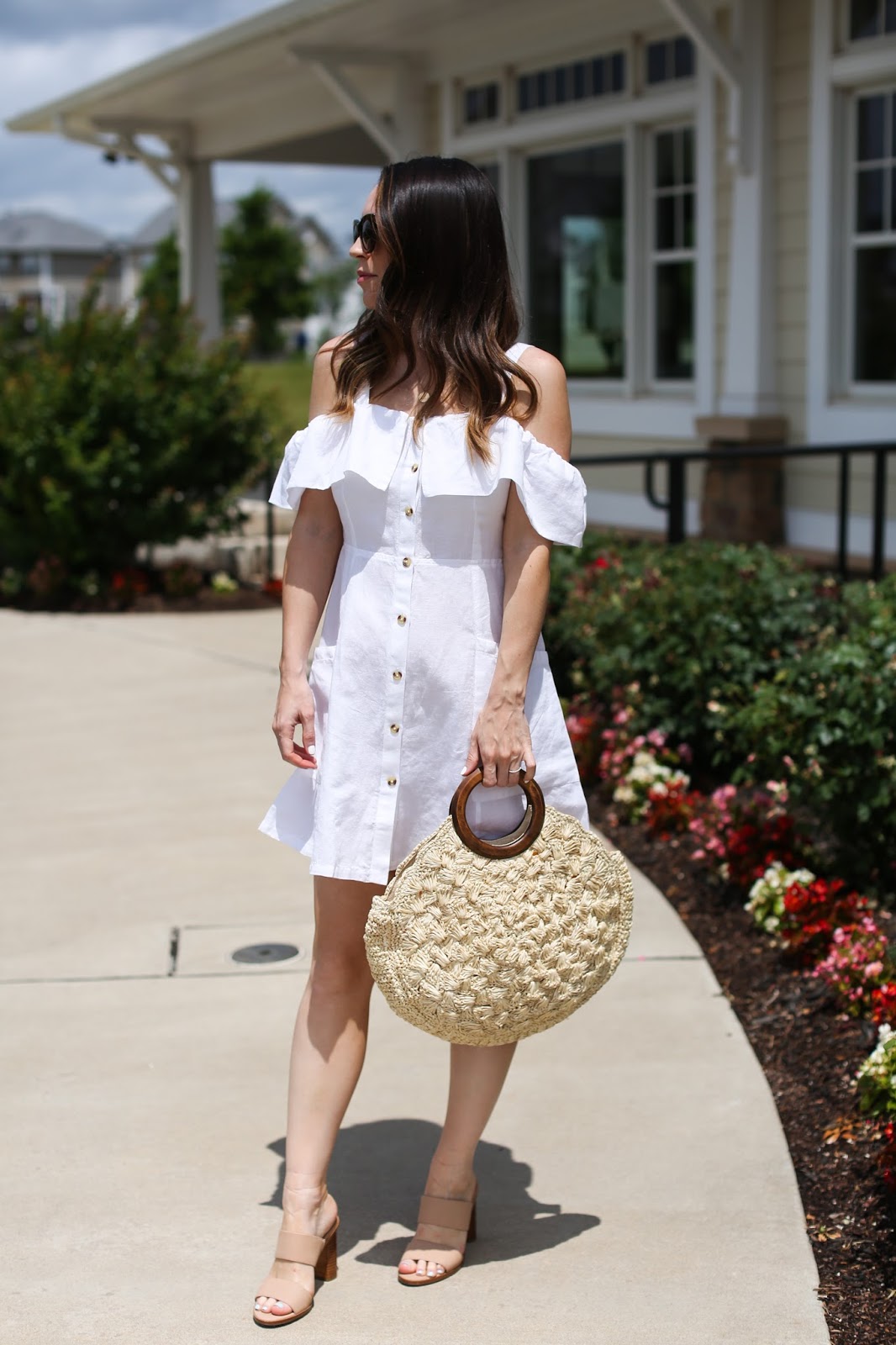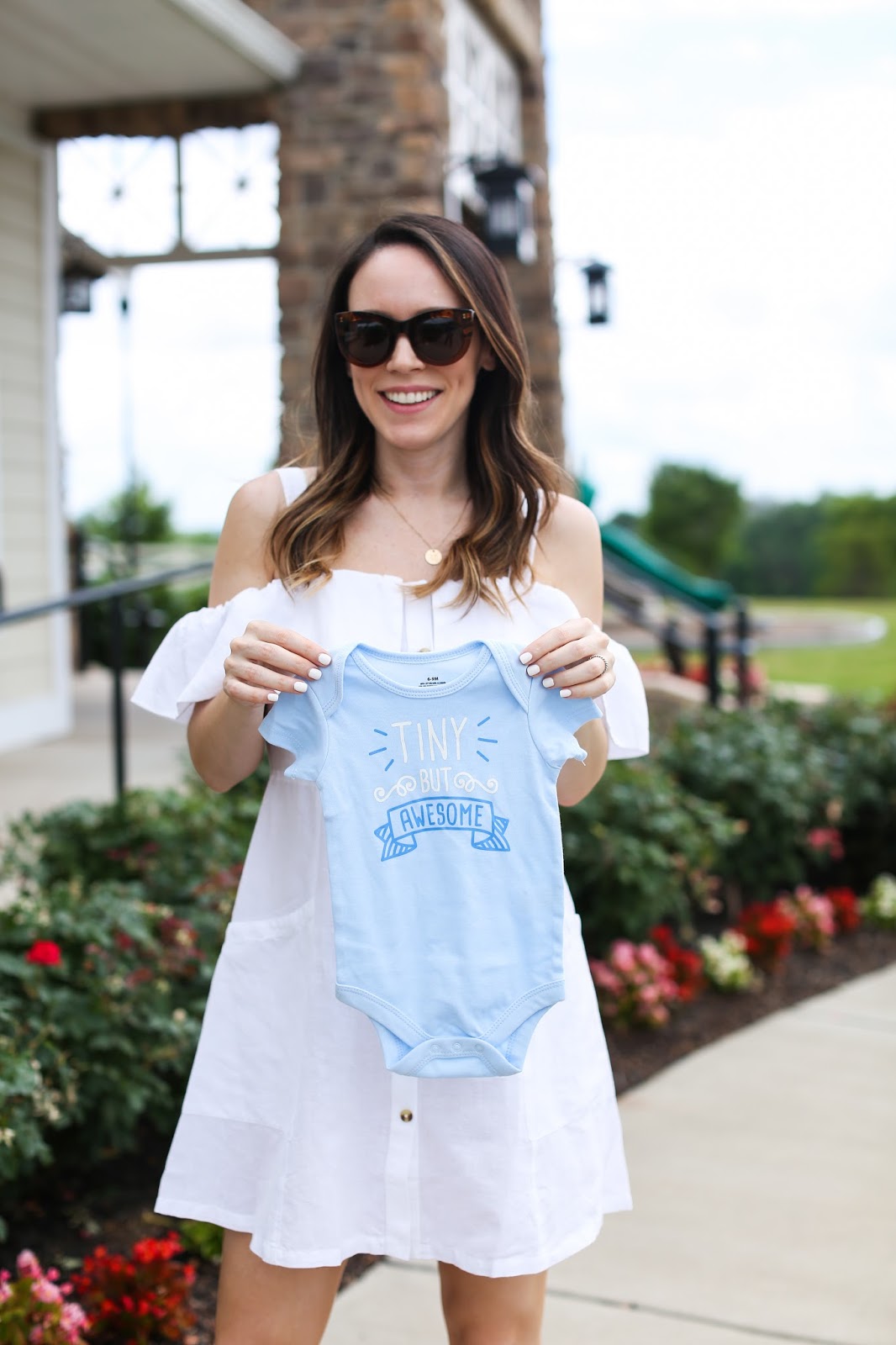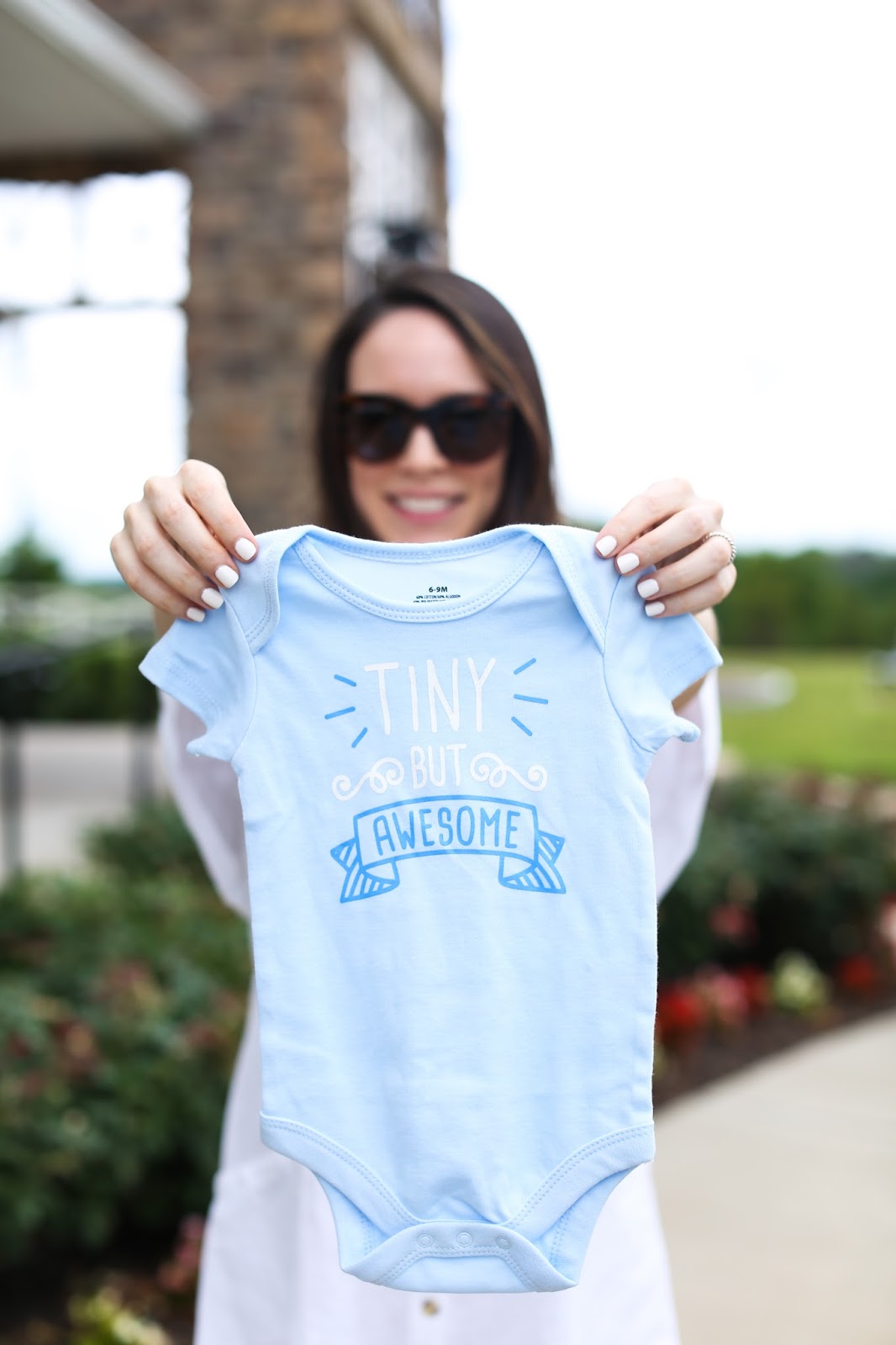 It's a boy!!!! We have known for a few weeks that we were having a boy (we did a blood test early on) but wanted to confirm it for sure at our 20 week appointment. It is definitely becoming a lot more real knowing the gender and it's nice to put a definitive pronoun to our conversations now. Ha! I've begun to feel him kick over the past 2 weeks and I have to admit, it still feels quite strange when it happens. Even more so when I see my stomach move with each kick. I've already started buying some clothes here and there which is always the fun part. Of course I keep forgetting about time of year versus how old he will be so I had to put back a ton of things I was loving during my shopping trip because he wouldn't be able to fit into any of it. Whoops!
I'm still feeling energetic at this point and am doing what I can to stay active and utilize the energy while I have it. Getting dressed is still a challenge each day but I am slowly learning what styles to look for (empire waist is better on me than a drop waist), and am switching between flowy looks and fitted pieces depending on my mood. I
finally
 bought my first pair of maternity jeans (
this was the pair I purchased
), but truth be told I must have tried on at least 20 pairs before settling on those. I still have
another pair on order
because my due date is in November so I will definitely need them towards the end. I still haven't had success with maternity shorts but I plan to order a few more styles to see if I can find one pair to last me through the summer. If not, it's not the end of the world. I have been loving
these elastic ones from Old Navy
and the price point is fantastic!
We will be heading next week to our local Buy Buy Baby to take a look around and begin deciding what to put on our registry. Since we are still new to our current city, we will be heading back to NYC this fall for our shower and to see tons of family and friends before the little guy arrives. Now that we know the gender and have decided on a name (but we are announcing that when he is born), it all seems to be moving at a much faster pace. It's a little nerve wracking but exciting nonetheless and Stan and I feel more than ready. We have already been through so much as a couple in our years together that I am so confident in our ability to handle anything that comes our way. Less than 5 months to go!! Yay!