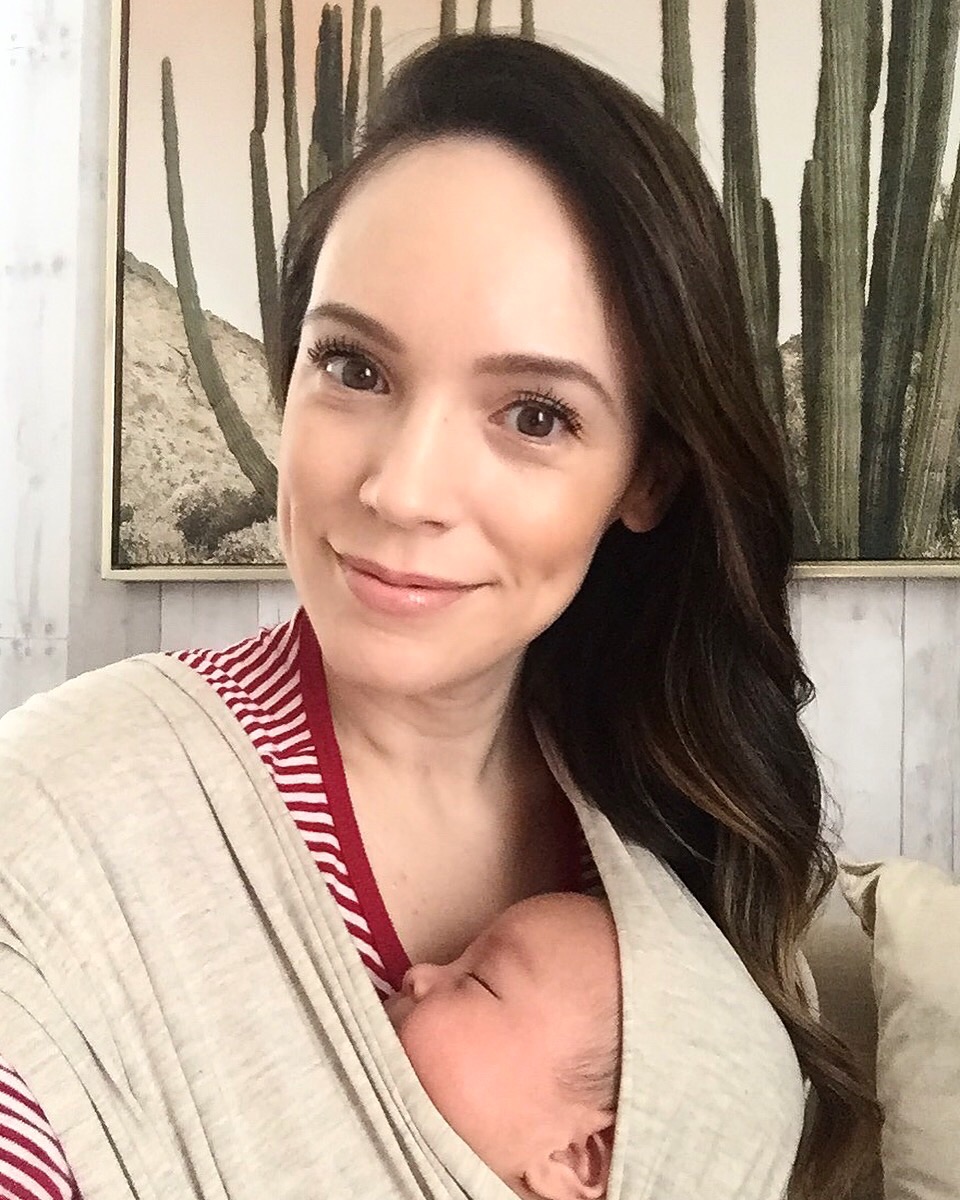 This picture was me documenting completing a full face of makeup while wearing Miles in my
Solly wrap
. Success! I thought my last Friday Finds was going to be my final one for 2017, but I am sneaking in one more today before the year ends. Sales are in full effect right now and I'm sure many of you have gift cards that you are itching to use. Me too! LOL And I also thought I would put the Netflix recommendations all of you shared with me on Insta-stories into this blog post so it is easier to reference. There were so many great ones, and now I cannot wait to sit around this coming weekend and begin one!
1. Most of you know my love affair with leopard, and I came across
this faux fur leopard print coat
for less than $30?! WHAT?! I have a Target gift card and may need to add this to my cart ASAP.
3. I'm a cleanser junkie and they are my favorite skincare products to test.
This just launched
within the past few days and I'm already itching to try it. Gel cleansers are hit or miss with me but I'm still intrigued by it because I love the brand.
4. I showed a
boomerang of myself on Instagram
using a
jade roller
that I recently purchased off Amazon. I have been using it nightly after applying all my skincare and am interested to see what sort of results will emerge over time.
5. Postpartum hair loss is imminent I'm sure and I have been looking into different hair vitamins to try to help combat it.
These have been given rave reviews
and are the ones that I may try first.
6. Another hair treatment that is high on my list to try is
this one from Aveda
. It is supposed to help repair damaged hair from heat styling and also detangles – two of my biggest concerns!
7.
This padded, belted coat
is one of the most unique ones I've seen in a long time. From the color to the ruffled collar, it looks like it would be a great statement coat.
10. One of Madewell's most popular totes just came out in a few new shades. The
Antique Rose
is my favorite and looks like a gorgeous shade for spring. For an even more classic shape and style,
this Madewell tote
has a top handle and shoulder strap so it can be worn both ways.
11. And my final Friday Find is the list of Netflix recommendations that all of you sent me via DM on
Instagram
. I asked for new series recommendations and I got so many great ones so I thought if you missed the list on my insta-stories than I would put them in a blog post to reference anytime. Here are the most recommended shows:
The Crown
Wormwood
Dark
Ozark
Godless
Bloodline
Longmire
Broadchurch
Stranger Things
Mindhunter
The Midwife
Alias Grace
Peaky Blinders