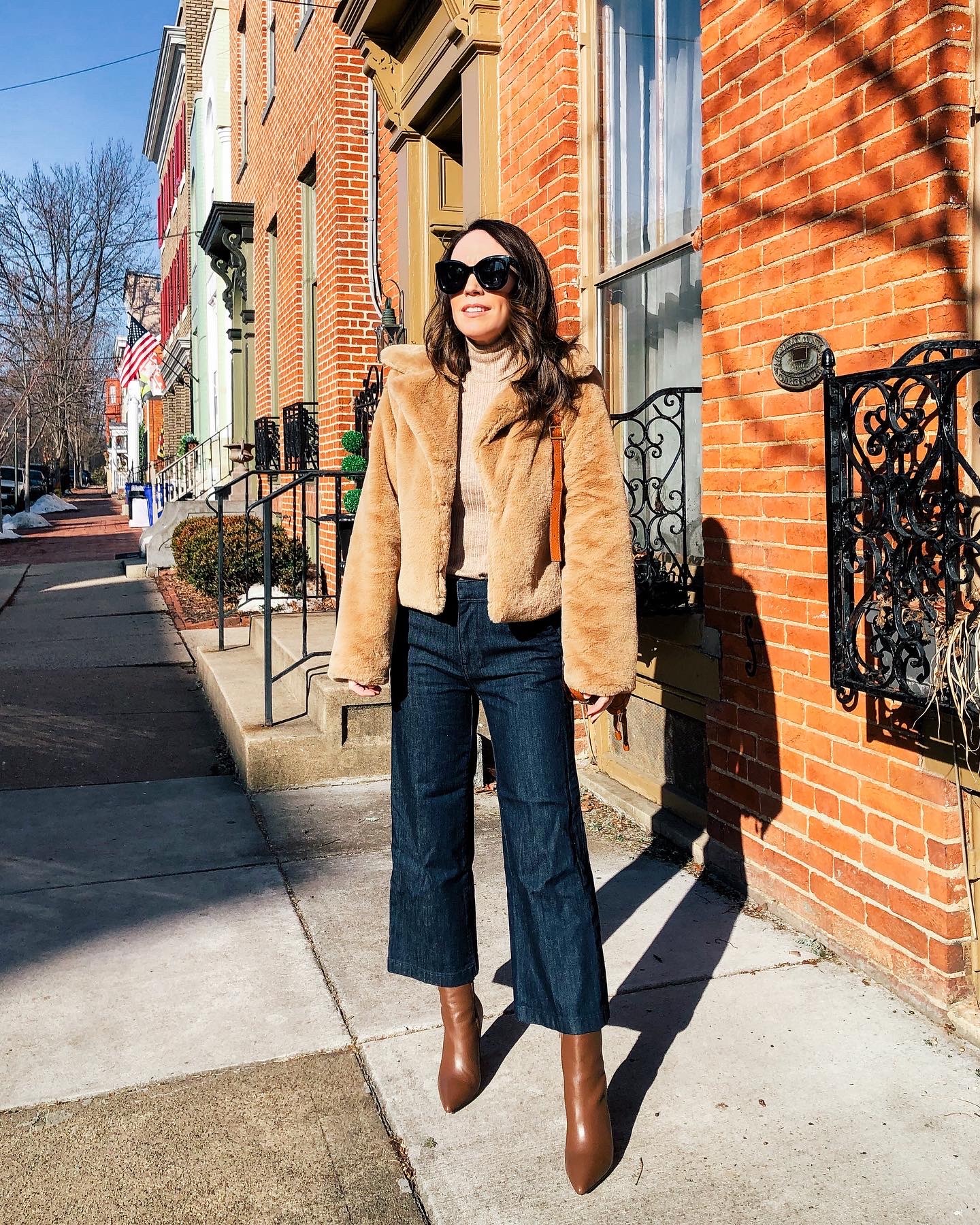 Coat | Turtleneck | Jeans (similar) | Boots | Bag | Sunglasses
1. After falling in love with all the Saie products I've tried, I really want to try their new radiant loose powder.
2. This is the next body oil that I want to try!
3. This is the vitamin c serum that is next on my list to get.
4. How fabulous are these pajamas? I love the feather detail!
5. Now these are some moon boots that I can get into. Gorgeous!
6. For some reason, I'm loving the look of these pleated cropped pants. And I love how they styled them with sneakers.
7. I sleep with a silk pillowcase every night and have heard good things about this one that is only $30!
8. I just ordered these heart shaped mugs for my morning coffee.
9. A few shows that I finished and loved: Yellowjackets on Showtime (a bit dark but so good), season 4 of Ozark (one of the best shows I've ever watched), The Shrink Next Door on Apple (the podcast is also good) and The Tinder Swindler on Netflix (absolutely insane story).
10. Speaking of podcasts I just binged all seasons of Chameleon. The third season is currently happening so only 3 episodes are out but I am hooked!
11. I updated all my Revolve favorites here – so many good finds for winter and spring.
12. These slingbacks in black are a perfect workwear shoe and under $50!
13. This ruched long sleeve dress is a great closet staple – wear it alone or layer a blazer or cardigan over.