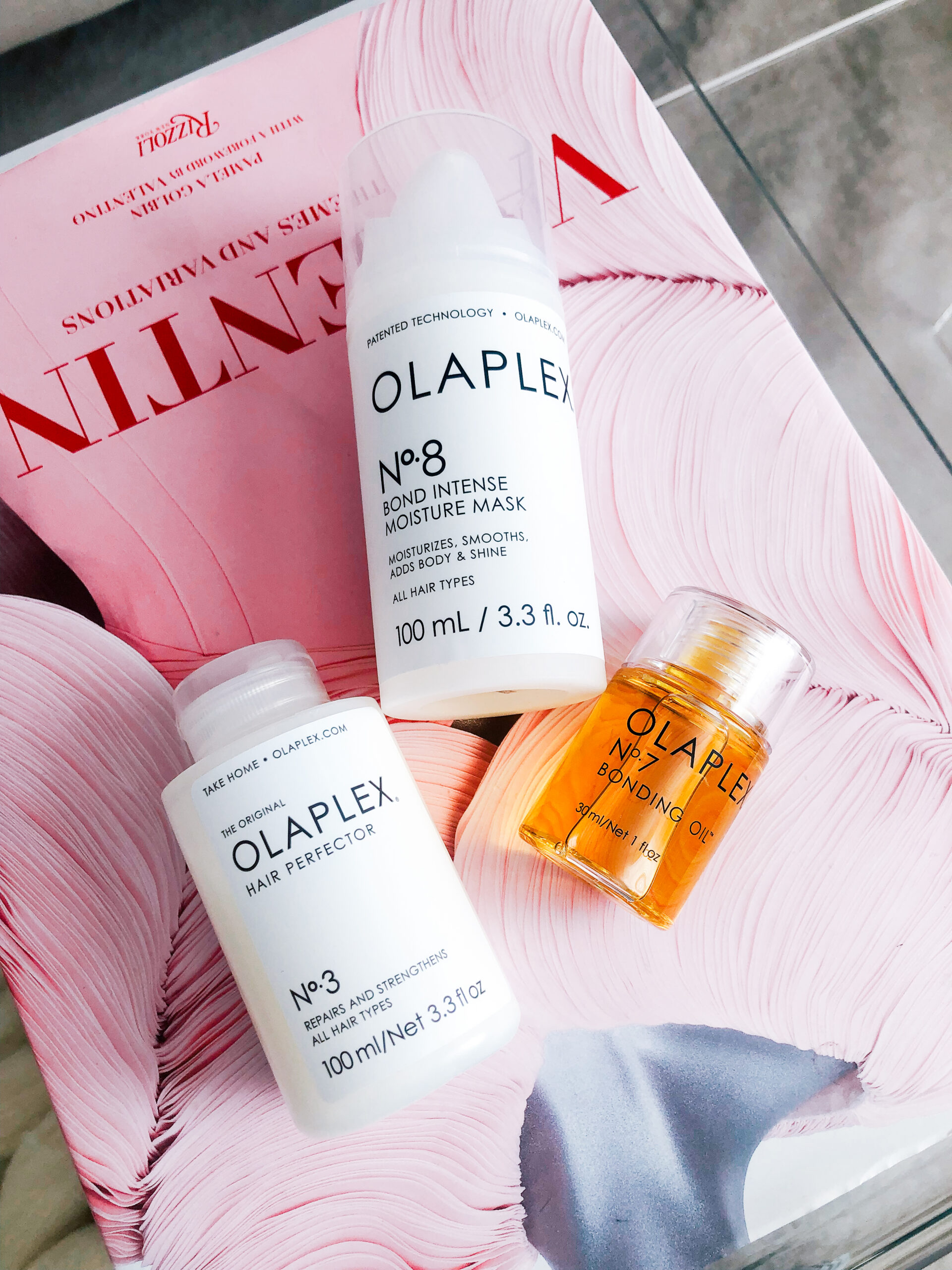 I recently shared my favorite Olaplex products in this Reel on my Instagram but I thought I would also do a blog post on it in case anyone that doesn't follow me on Instagram missed that Reel.
1. Olaplex No. 3 Hair Perfector – This is the first Olaplex product I ever tried and the one that I have repurchased numerous times. For me, this is a more intensive treatment that I do once a month. I have used it more than once a month but for me I find my hair looks the best when used once a month. I dampen my hair and apply it all over, leave on for 15-20 minutes and then rinse out. I will then finish by shampooing and conditioning my hair after. This has really helped me hair look healthier, fuller and overall much stronger.
2. Olaplex No. 8 Bond Intense Moisture Mask – I'm quite loyal to my Briogeo Don't Despair Repair Hair Mask but this is a very close rival! It really helps to bring my ends back to life and makes them look so much better after. I only use it once every two weeks and only on the bottom half of my hair. I leave it on for 10 minutes and then rinse.
3. Olaplex No. 7 Bonding Oil – I rarely use any styling products in my hair because most of them weigh my hair down. Over the past 6 months, I've been experimenting with different hair oils to use on the ends of my hair before I blow dry. I've tried a few that seemed to be nice but this by far has been my favorite! It's quite rich so only a tiny amount is needed but I find that my ends look so much better than they ever have before.