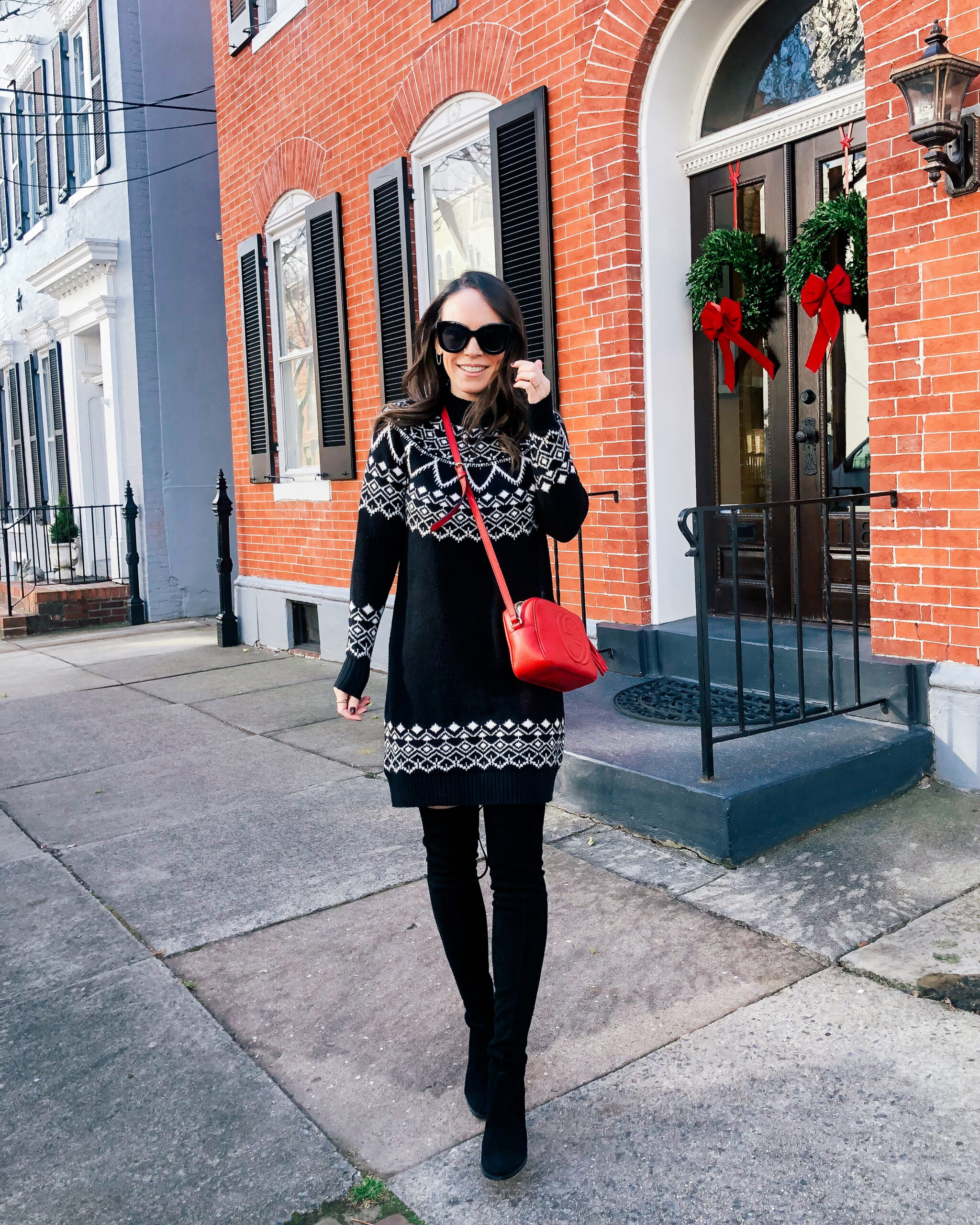 Dress | Boots | Bag | Sunglasses
1. Once January comes, I will be living in all the comfy clothes I can. This pullover is currently in my cart.
2. And this zippered pullover looks just as cozy!
3. These chenille pants are so luxe looking yet are under $30. Here is the matching hoodie.
4. Give me all the plumping skincare products. This newly launched serum is currently on my radar.
5. I'm a sucker for marble print and this mug and these dessert bowls look like they would be a fun addition to everyday dishware.
6. I just finished The Shrink Next Door on Apple TV and it is such a good show! It is based on a true story which is even more shocking. There also is a great podcast about it too.
7. Finding cute waterproof snow boots is not easy but this pair looks so sleek.
8. A total splurge but this wool cape/coat is gorgeous!!!
9. I'm not normally drawn to pink but this sweater in the dusty rose is so pretty.
10. The perfect candle accessory kit.
11. OMG these shiny leggings from Lululemon!!!
12. The coziest looking sherpa coat that's under $55.
13. I don't need another beanie but this one is so cute and comes in a ton of colors (and is under $15).