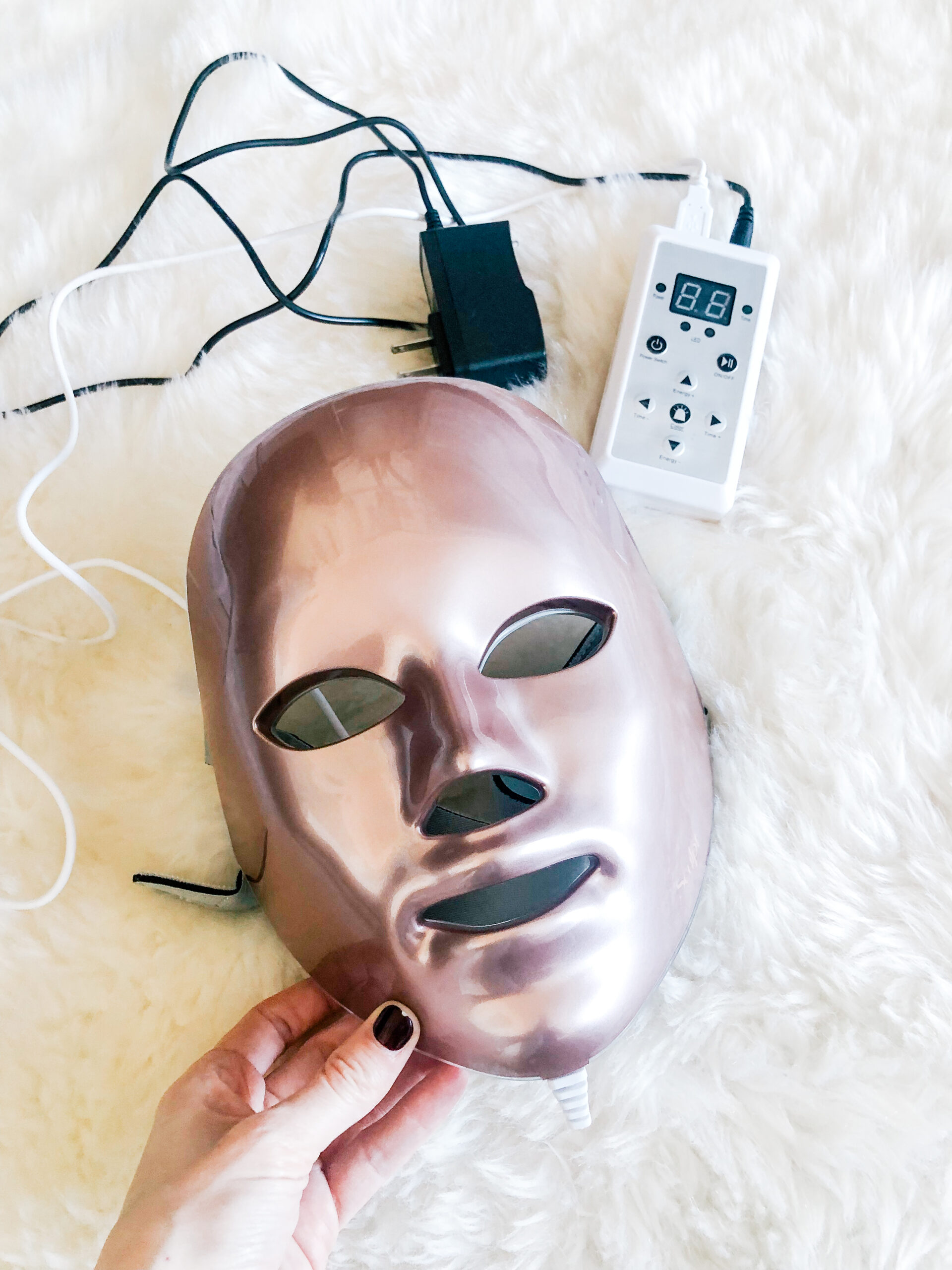 Frankly, this mask looks terrifying. Both on the ground and on the face but I DO NOT CARE. LOL Anything goes in the pursuit of great skin!! I have been wanting to try an LED mask for so long and many of you have told me that it has been one of the best things you have added into your routine. I wanted to give this one from Sculpt Skin Bar a month or two of testing before I could give my honest opinion and thoughts on it. And the short answer is… I LOVE IT!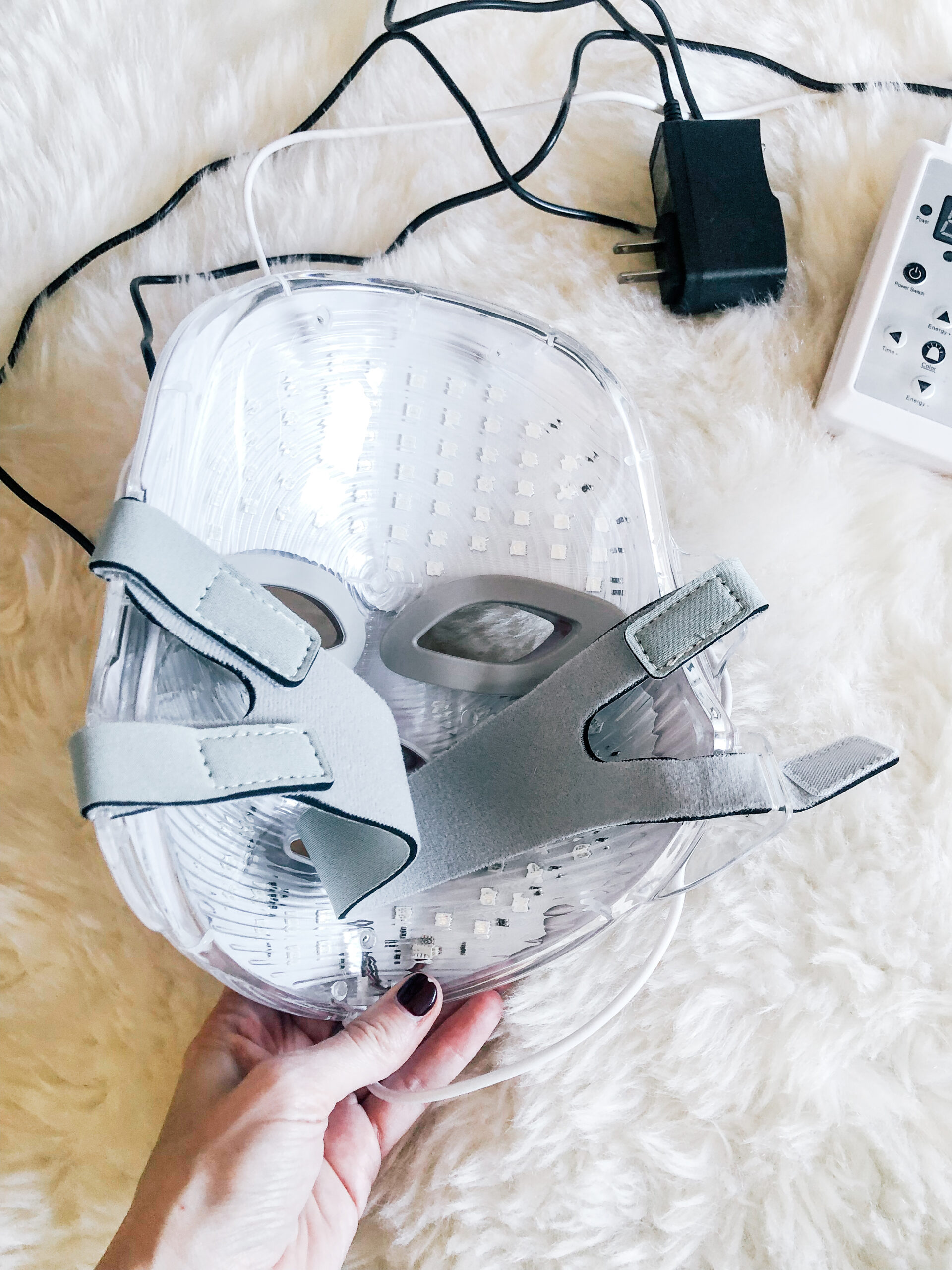 I typically wear the Sculpt Skin Bar At-Home LED Light Therapy Mask 3x a week for 20 minutes and notice that the more consistent I was with it, the better the results. While the results have been minimal and subtle, I can definitely see a difference. The main changes I have seen have been:
smoother skin (fine lines less noticeable)
my pores appear more minimized
clearer skin
more even toned skin
firmer skin
brighter skin
I know so many of those results seem very similar which they are. Overall my skin has looked healthier and more radiant. I took a pic of all the different colors that the mask offers and the benefits of each. I personally have been using the white light setting for the past few months but plan to change it up in the next month. I wanted to keep things consistent for at least two months so I could identify any changes in my skin.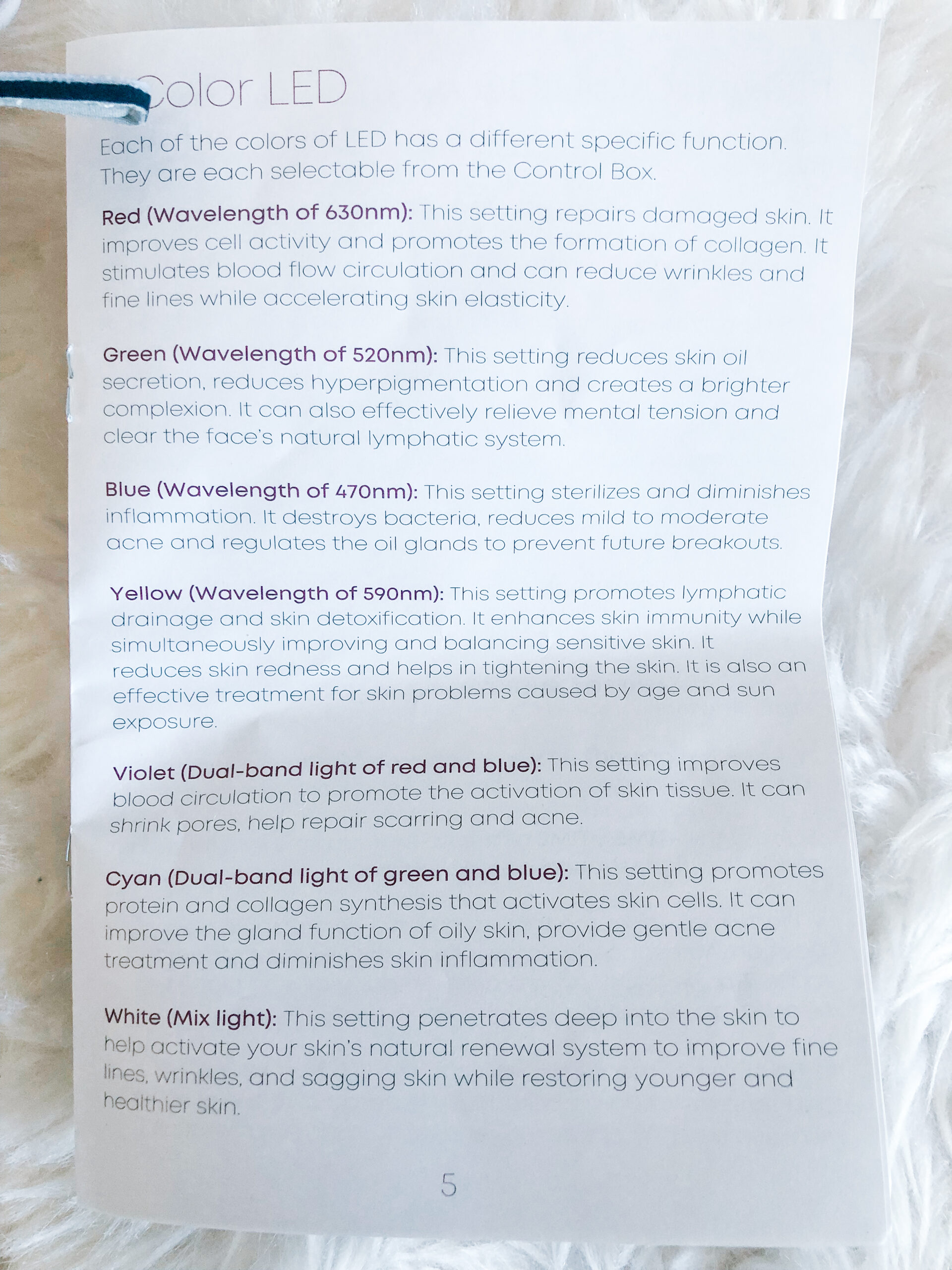 Some people have asked me to compare this mask to other LED masks but since this is the only one I've tried, I can't give any comparisons. There are a bunch on the market so it can be overwhelming but I can only speak for this particular one which I have loved and have seen amazing results with using regularly.
If you have used an LED mask, which one did you use and what was your experience?