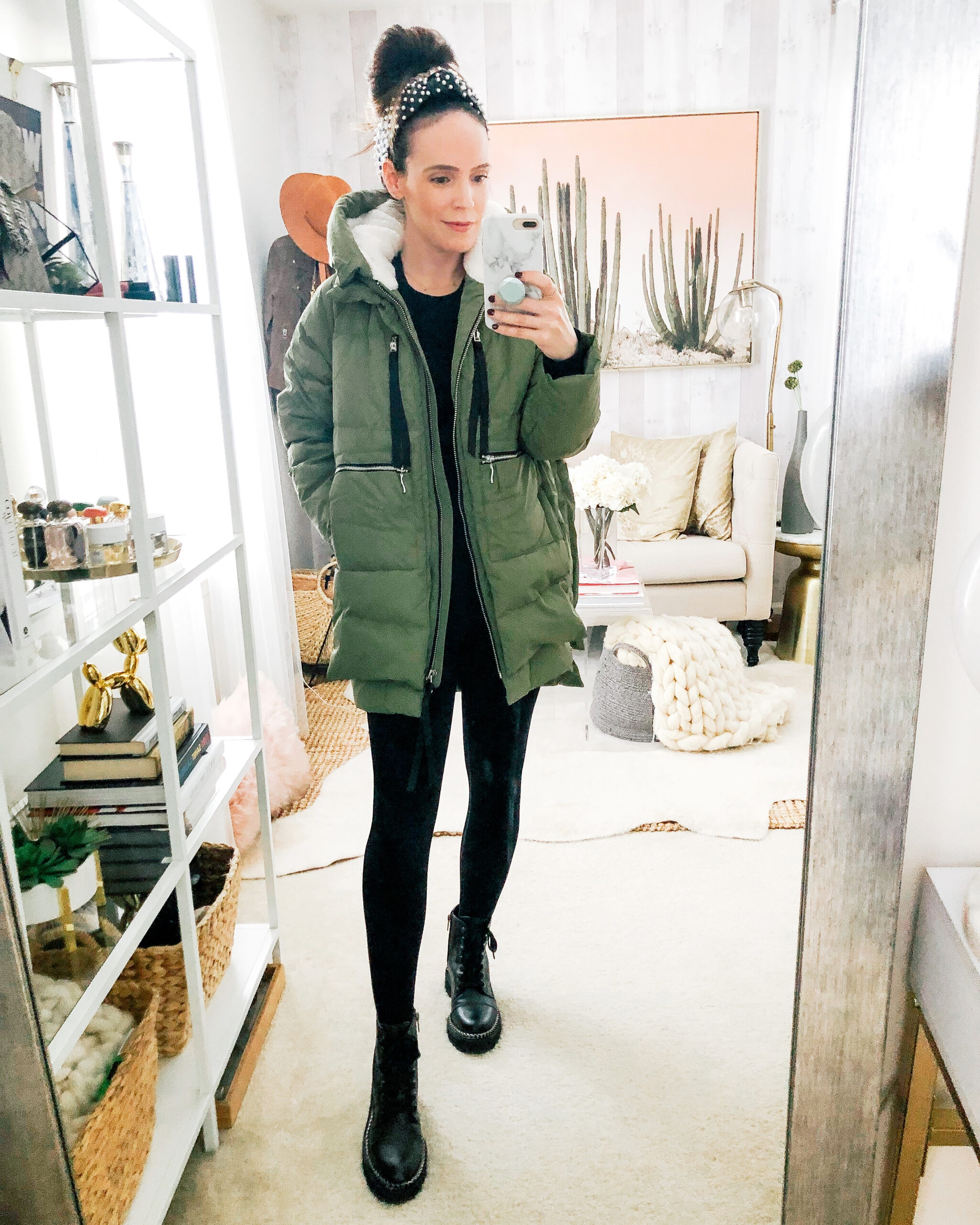 Puffer coat (such a good Amazon find!) | Leggings | Boots (similar) | Headband
1. I adore the look of this name necklace – the bubble lettering is so cute! A great gift idea.
2. These fluffy mittens were in my gift guide but I had to mention them again because I think they look like the coziest thing ever.
3. I love the look of a simple picture frame and this acrylic one is great for a nightstand or bookshelf.
4. I just ordered this accent chair for our family room and can't wait for it to arrive. I have wanted it forever and absolutely love how chic it is!
5. My friend bought this sweater from Amazon and it looked so good on her! It's now in my cart.
6. How many tunic sweaters is too many? Asking for a friend. LOL I just ordered this one and can't wait to get it.
7. These lug sole boots are next on my list to get for winter. The reviews are so good and I love that they can also work in the rain!
8. The new Dior Holiday eyeshadow palettes are STUNNING!!!!
9. The new Diptyque holiday candles are now available. They are always a great gift idea – the packaging is gorgeous.
10. A few shows I'm loving right now: Season 3 of You on Netflix, Maid on Netflix was by far one of the best shows I've seen in awhile and I'm so excited that Succession on HBO Max is back for season 3!
11. This lace top is beautiful and great for holiday events.
12. For a dress option, this lace mini is so chic.
13. I have a few fleeces from Abercrombie and I can say that they are some of the warmest I own. Definitely worth snagging one for winter and they are on sale today!
14. For something still warm but a bit more lightweight, this fleece from Abercrombie is soooo good. I just wore it this morning to take Miles to school (and it's on sale).