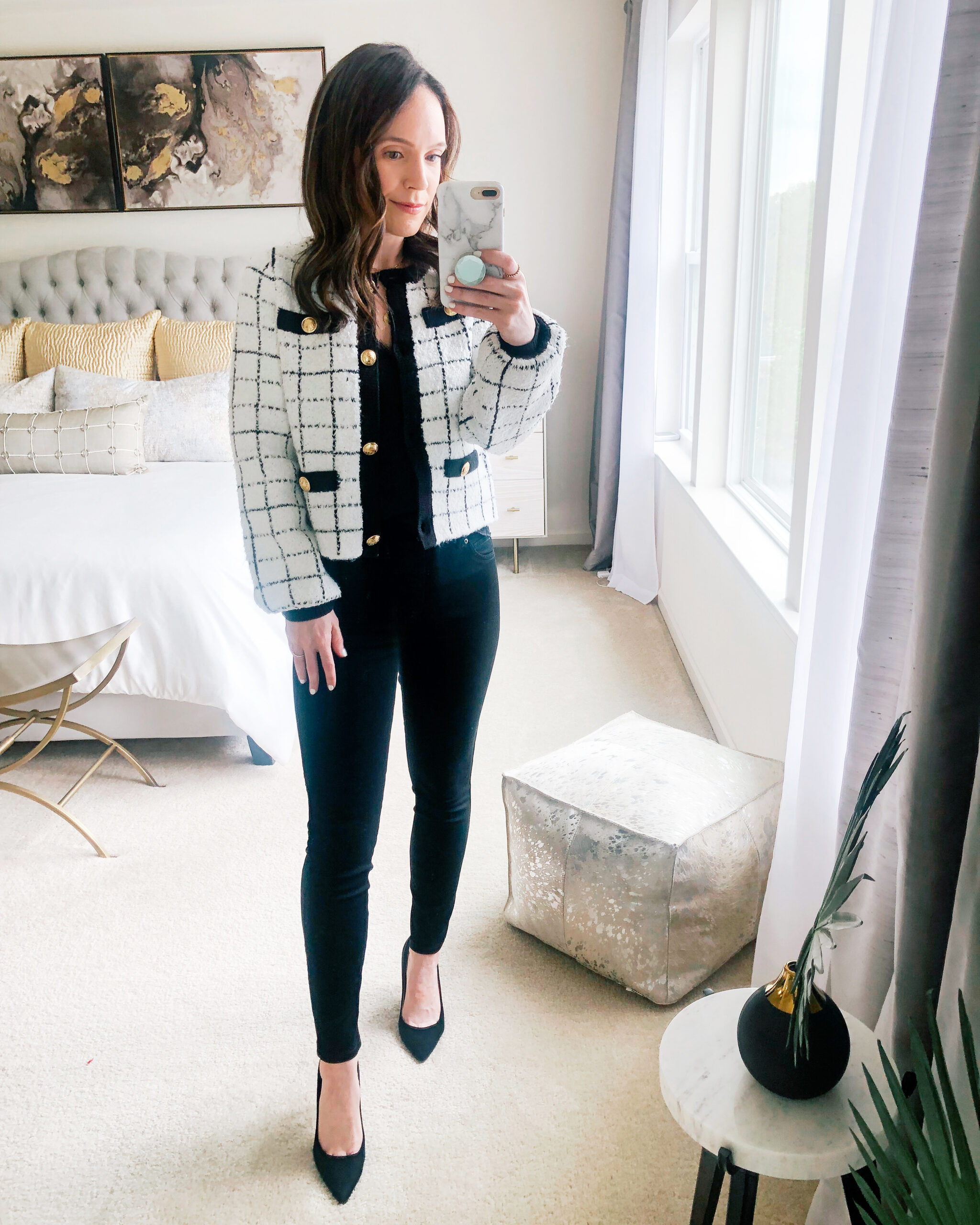 Blazer | Jeans
1. I LOVE the look of these fuzzy slingback flats. So unique and fun for fall!
2. I just ordered this limited edition fragrance trio from one of my favorite skincare brands.
3. Now this is a statement sweater. WOW!
4. This reusable ceramic mug is such a great gift idea and perfect to bring your morning coffee with you in the car.
5. The most chic sweater dress ever.
6. I just started following this account on Instagram and I am obsessed with all of her recipes. She makes me want to cook. LOL
7. This chunky pullover is currently in my cart and it's under $30!
8. A great workwear coat for the fall and under $100.
9. If you are in the market for a gorgeous designer bag under $500 for fall, this one is stunning!
10. Another designer bag under $500 that is so unique and will be timeless for many seasons to come.
11. I am not normally a liquid or cream blush lover, but this one is on my radar and I really want to try it!
12. None of us need more neutral eyeshadow palettes, but this one is on my wish list to get next.
13. How gorgeous is this new candle from Diptyque?