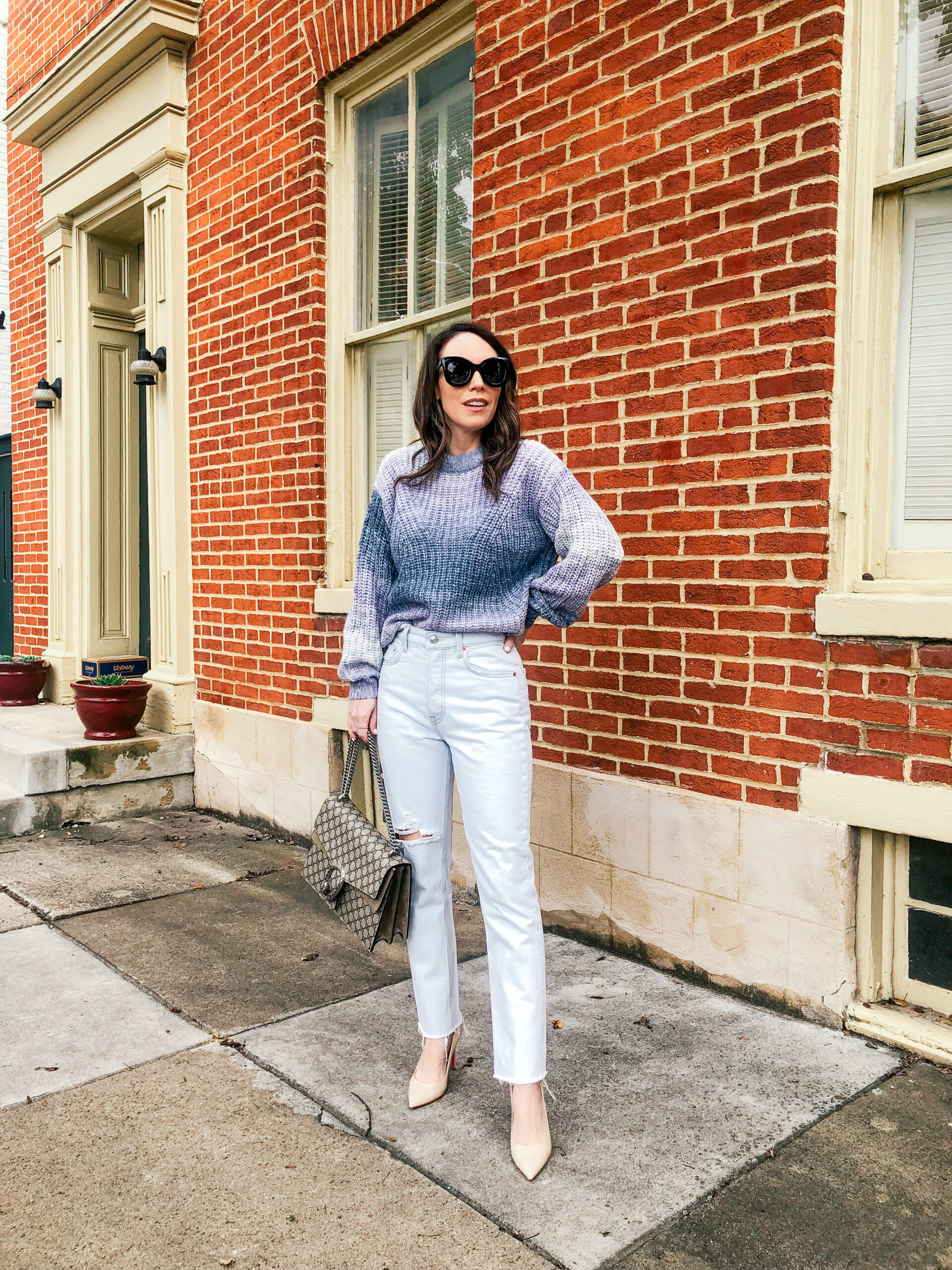 Sweater | Jeans | Shoes (similar) | Bag | Sunglasses
1. A few fall wreaths from Target I'm loving: this one, this one is $10 and this one would look so good on a front door but also inside the home.
2. Faux leather shorts are going to be such a big trend this fall and this pair is right up my alley with a high waisted paperbag fit.
3. Affordable loungewear for fall – this pullover and shorts is such a cute set!
4. I'm obsessed with the look of these rainbow fuzzy slippers.
5. A new shade was released in one of my favorite lip balms!
6. Currently adding all these books to my must read list for fall.
7. I love a fuzzy fleece coat for fall/winter and this one is under $60 and looks so chic.
8. I think I may order this placemat for Miles because he loves when I put together a bunch of snacks for him and this is perfect for that.
9. A few Halloween themed things I ordered for Miles: this foam sticker set where he can decorate all the pumpkins and ghosts, more pop it toys because he is obsessed with these and this dot marker activity set.
10. How cute is this personalized Halloween kids' placemat?
11. This is the perfect outerwear piece for fall – it's a blazer style but much thicker to keep you warm.
12. I absolutely LOVE the look of these high rise slim Levi's!!! Such a great style for fall and winter.
13. This ruffle sleeve sweater is currently in my cart – it's feminine without being too girly.
14. Wow. Wow. Wow. Talk about a statement boot!!!!