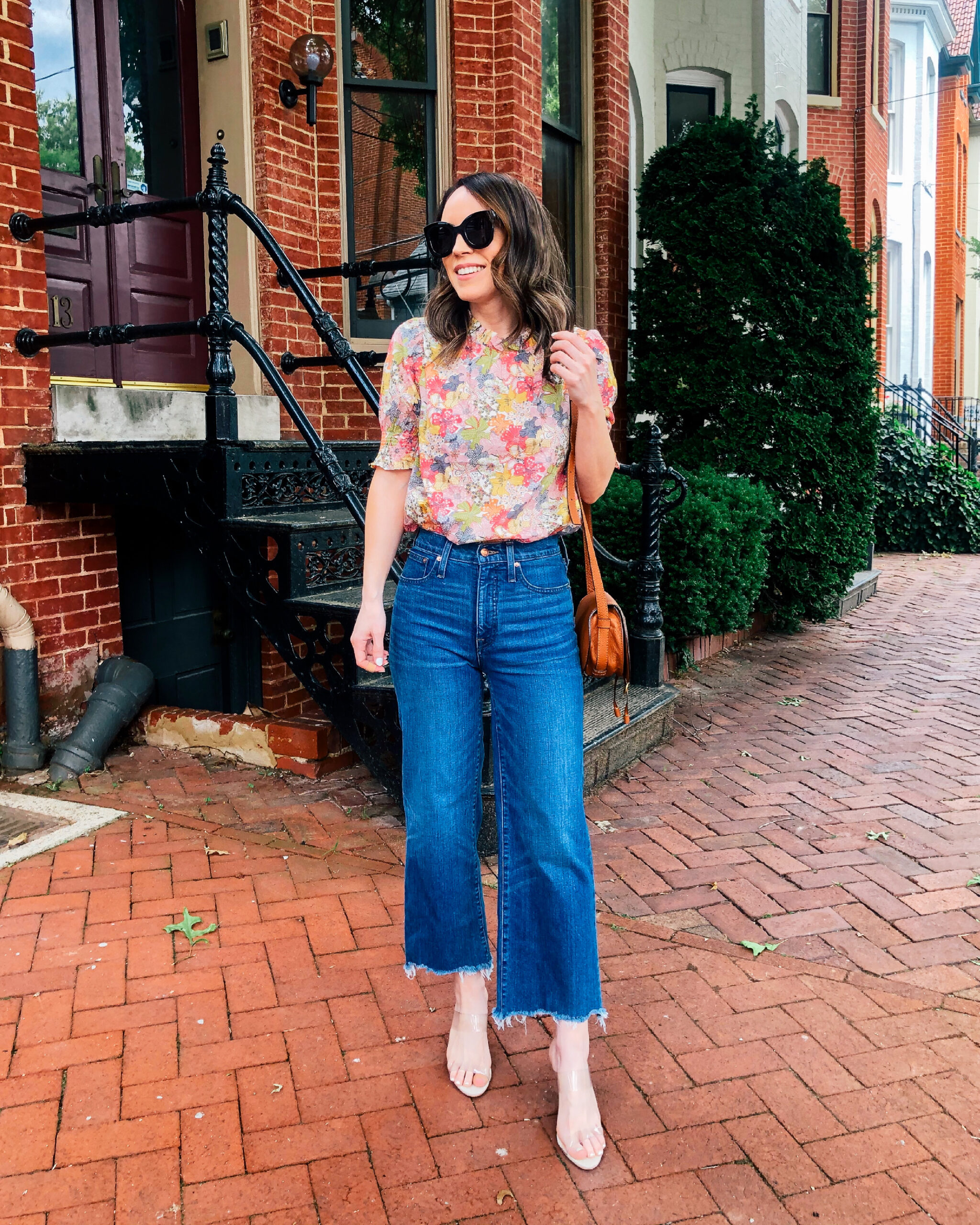 Top | Jeans (similar) | Shoes | Bag | Sunglasses
1. Louboutin beauty just released eyeshadow palettes and they are finally available to buy. The packaging is so chic!
2. I really want to try these new tinted lip balms – the colors are all so gorgeous.
3. I've heard amazing things about this lip treatment and it now comes in different colors!
4. Some of my favorite Skinceuticals serums are included in this summer sale – this one and this one are my two holy grails.
5. A few Anthro home decor pieces I'm loving: this side table, these ceramic stools are absolutely gorgeous, these vases come in some many happy colors and the shape of this floor mirror is so chic.
6. So many beautiful accessories at this Black-owned online store – these mini bags are everything.
7. I've heard amazing things about this super powder and plan to order a bag to try!
8. As a huge pajama lover, I plan to buy a pair of these next. They have so many amazing prints!
9. These initial stacking rings are a great gift for a milestone birthday or special occasion.
10. These Chanel eyeshadow palettes are really tempting me! They are all neutral and beautiful.
11. A bit of a splurge but this office chair would be a gorgeous addition to a neutral home office.
12. This simple midi dress is great for the office but would also work well for dinner or a night out.
13. I'm a huge Agolde denim fan and this paperbag waist pair of denim is really speaking to me.
14. Hello, perfect white swimsuit coverup!!! This is such a gorgeous timeless piece to wear for years to come.