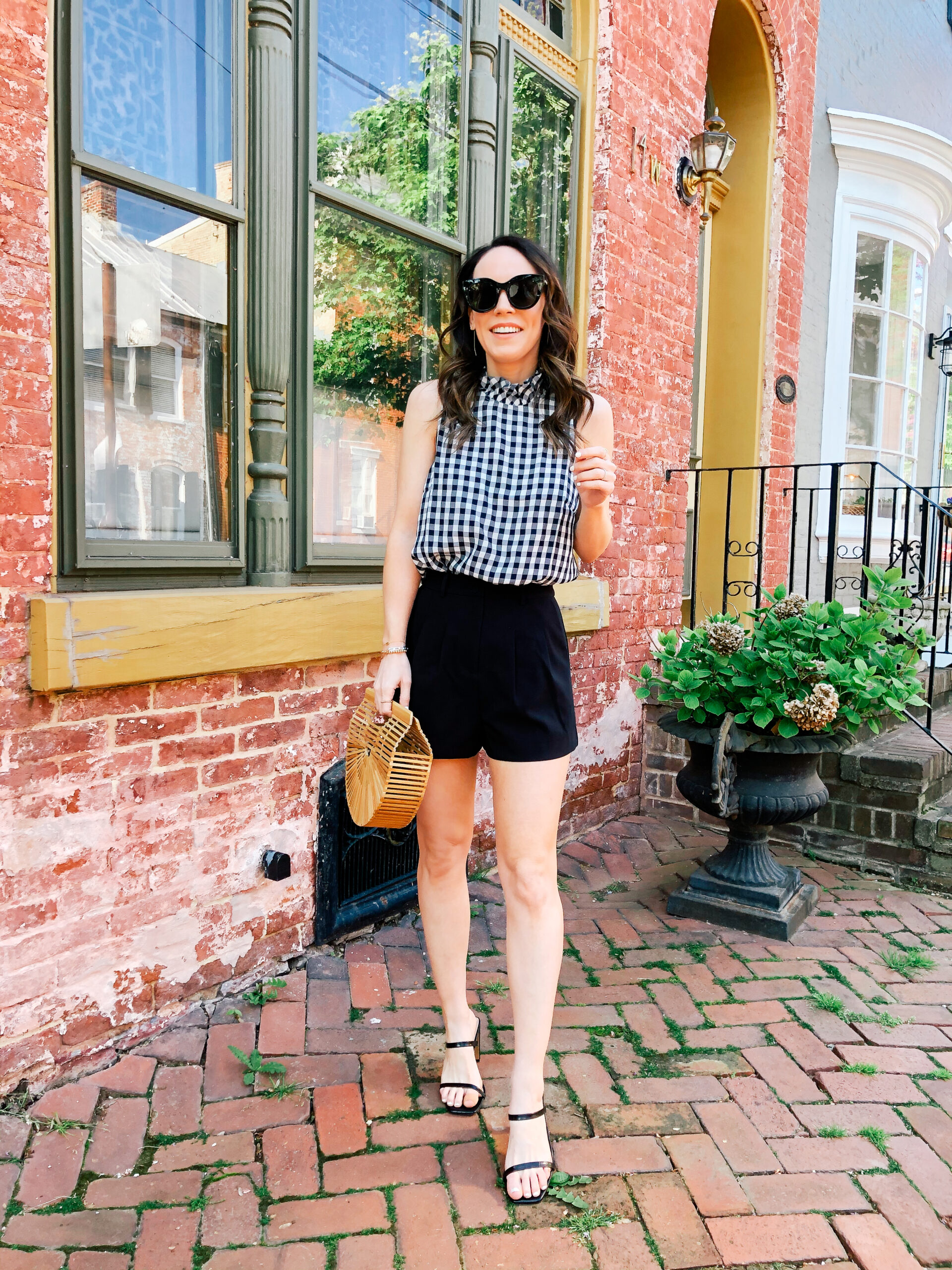 Top | Shorts | Sunglasses | Shoes | Bag
1. How fabulous is this star print kimono robe?!
2. The most gorgeous date night top.
3. I can't get enough of this slip on style sandal for spring and summer.
4. I've never seen this print before on a Barefoot Dreams blanket – it's so chic!
5. You can find the perfect nude nail polish for your skin tone from this Black-owned nail brand that hand makes all their own polishes!
6. Super chic picture frames!
7. I collect coffee table books and this one is gorgeous.
8. The shape of this one piece swimsuit is so chic and flattering.
9. My favorite hydrating mask (this stuff is a must have for me!) is on sale this weekend for $34!!
10. If it's animal print, I want to wear it. LOL And this pleated leopard print tank is absolutely stunning.
11. A few jewelry pieces I'm loving: this necklace is so simple but would look great layered with other pieces, a stunning statement necklace, this anklet is a great piece at under $60, these hoop earrings are great for a night out and a great set of stacking rings.
12. This sweatshirt and shorts set is a splurge but so different from anything I've seen before!
13. If I'm going to have a toaster, I want it to be one that looks good on my countertop.
14. This set of belts is perfect to wear all spring and summer with maxi dresses and loose, flowy tops.
15. I'm thinking I need one of these customizable tile mats for my front door entrance!!!!