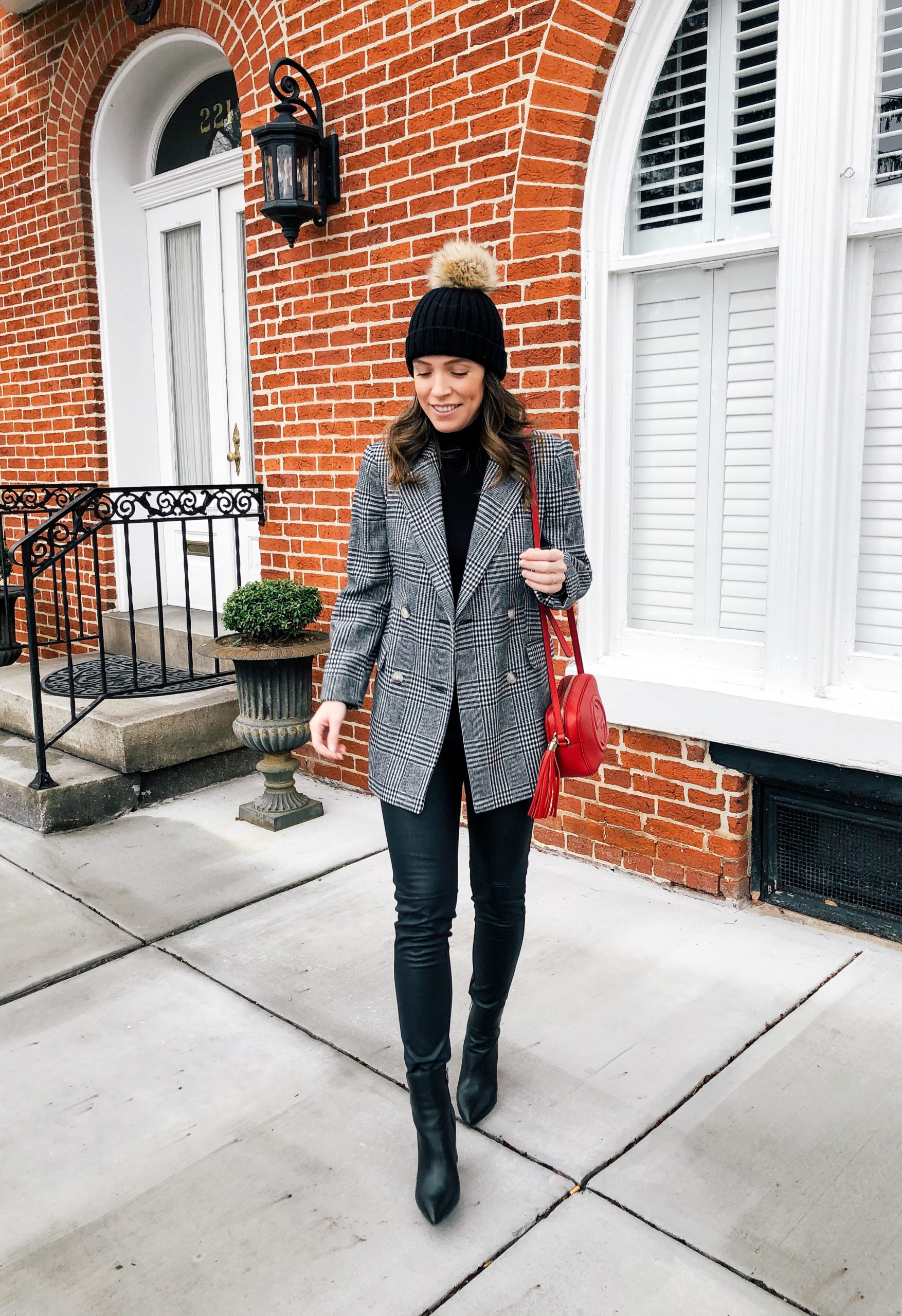 Blazer (similar style here) | Turtleneck | Faux leather leggings (similar here) | Hat | Bag
1. Summer Fridays just launched a new cleanser and I can't wait to try it!
2. This is the perfect marble tray to display on your dresser or in your bathroom – I love a good Target find like this.
3. If you haven't checked out H&M's home line, you really should! They have a ton of great pieces. Some that I'm loving: this rattan mirror, this carafe, this marble vase and these large storage baskets.
4. Gua Sha is so popular right now and this rose quartz heart would be a cute Valentine's Day gift for a skincare lover.
5. These slides look so comfy and get me excited for winter to hurry up and be over. Ha!
6. How cute is this jewelry organizer for $40?
7. If you are going on a beach vacation soon, this tote bag is so fabulous to bring!
8. If AirPods don't work for you because they fall out when you wear them, these wireless headphones could be a better solution. They have so many good reviews.
9. This gray sweater looks like a great closet staple to have.
10. I just ordered these fringe ear crawlers – they look so chic and perfect for everyday.
11. I already love the Truth Serum, so this new Truth Daily Cleanser is one that's on my list to try.
12. I started listening to the WeCrashed podcast about the rise and fall of WeWork – it's really interesting!
13. In addition to that one, I finished Ronan Farrow's podcast Catch and Kill about Harvey Weinstein and it is so good. The material and content can be upsetting but he does a wonderful job at sharing his journey on reporting the scandal and how the story finally came to be released by the New Yorker.
14. I am a packaging junkie and this new highlighter from Laura Mercier is absolutely gorgeous!