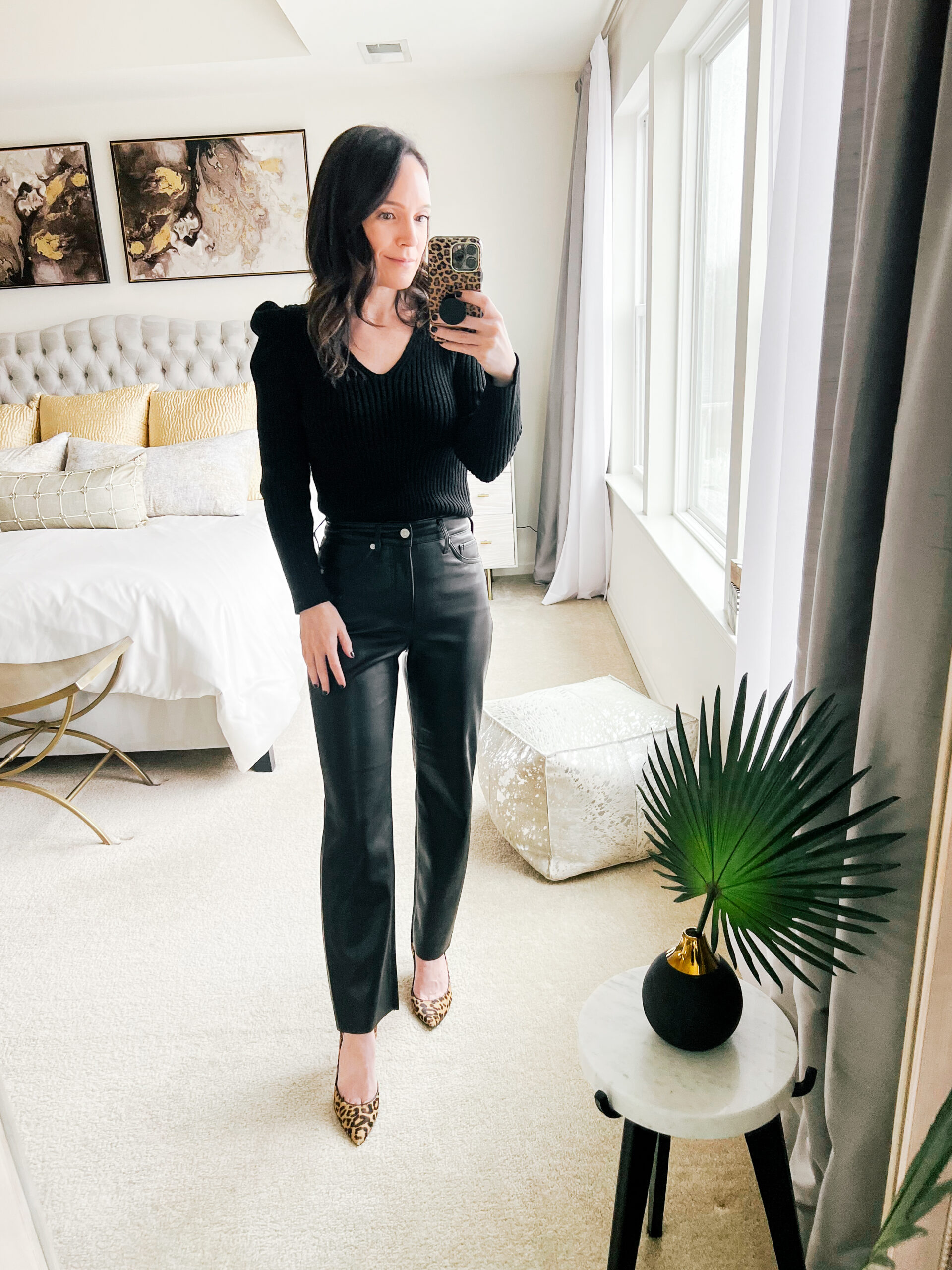 Sweater | Jeans | Shoes (similar)
1. How chic are these olive oil bottles from Amazon?
2. I think I need something like these glass apothecary jars to organize things on my bathroom counter.
3. I didn't know I needed an automatic lid trash can but now I want one. LOL
4. How gorgeous is this new palette from NARS?
5. I love the look of these earrings – so unique but still perfect for everyday.
6. Neutral sneaker perfection.
7. I've heard so many great things about this facial device and can't decide if it worth the money. Anyone tried?
8. This tweed jacket is stunning and comes in so many gorgeous spring colors.
9. I am a faux floral person (no green thumb here sadly) and these faux hydrangeas are only $5 a stem!
10. If you want to get a head start on buying Easter decor, so many cute pieces here!