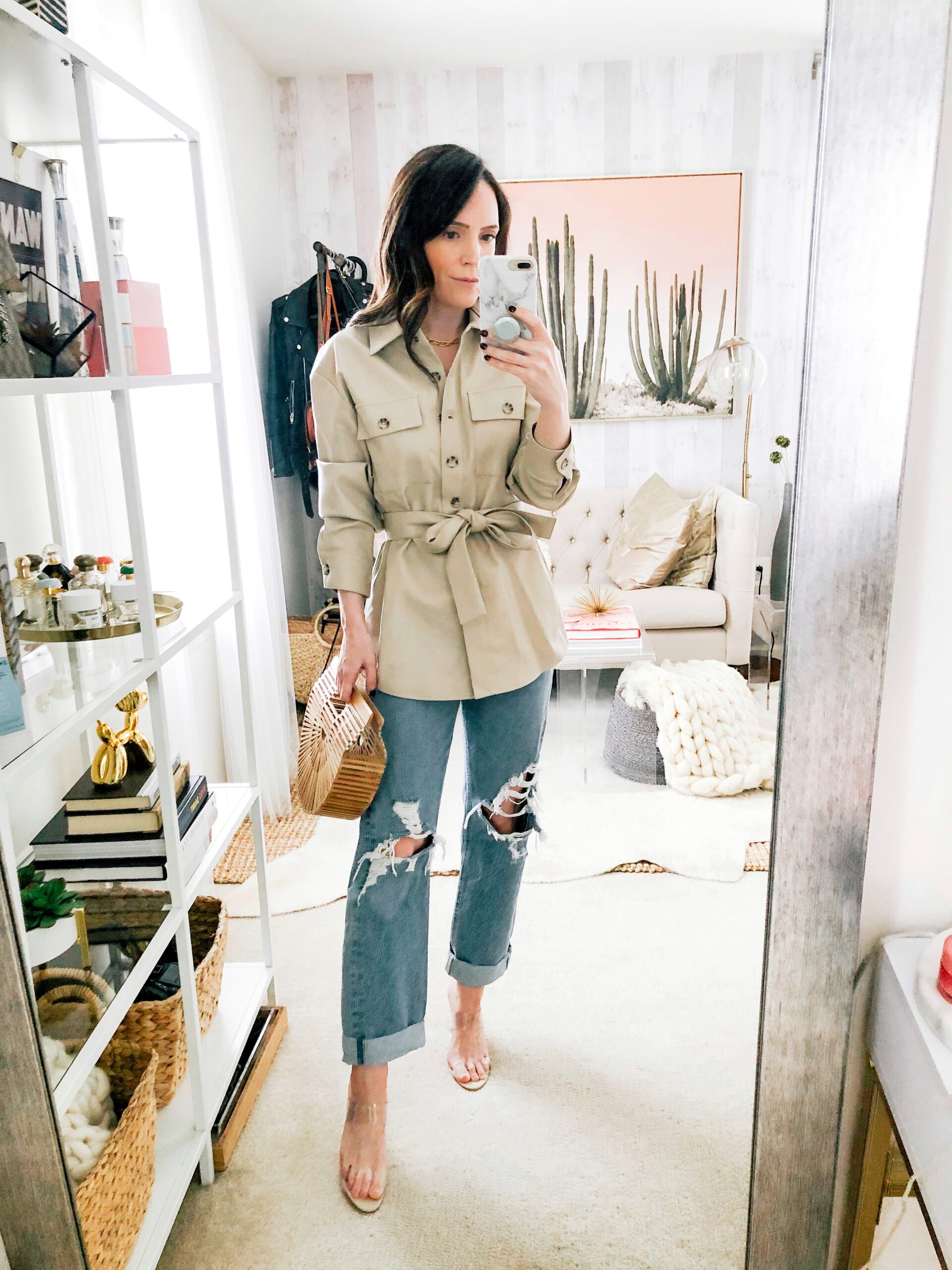 Jacket | Jeans | Shoes | Bag | Necklace
1. This matching set is so chic and looks insanely comfy!
2. Mango always has the best bags and at such great prices. This one is classic and timeless.
3. This tank dress looks like the perfect piece for summer – easy to dress up or down.
4. A major splurge but these striped pants are absolutely stunning.
5. Now THIS is the ultimate striped sweater. The collar, the half zip front and the slightly oversized fit is perfection.
6. I love the updated look of this classic bucket bag.
7. These metallic heels would be a perfect vacation shoe!
8. The details on this blouse are so amazing – the shell embellishments are so unique.
9. A simple strappy flat sandal is a summer closet staple.
10. As a lover of puff sleeves, I am immediately drawn to this trench!
11. Shop all my updated Spring Revolve faves here.
12. Miranda Frye makes most of the jewelry I wear on a daily basis and I am loving her new spring collection. (my discount code is: ALITTLEBITETC)
13. It's almost warm enough for patio season and this three piece set is perfect for a small space or even a balcony!