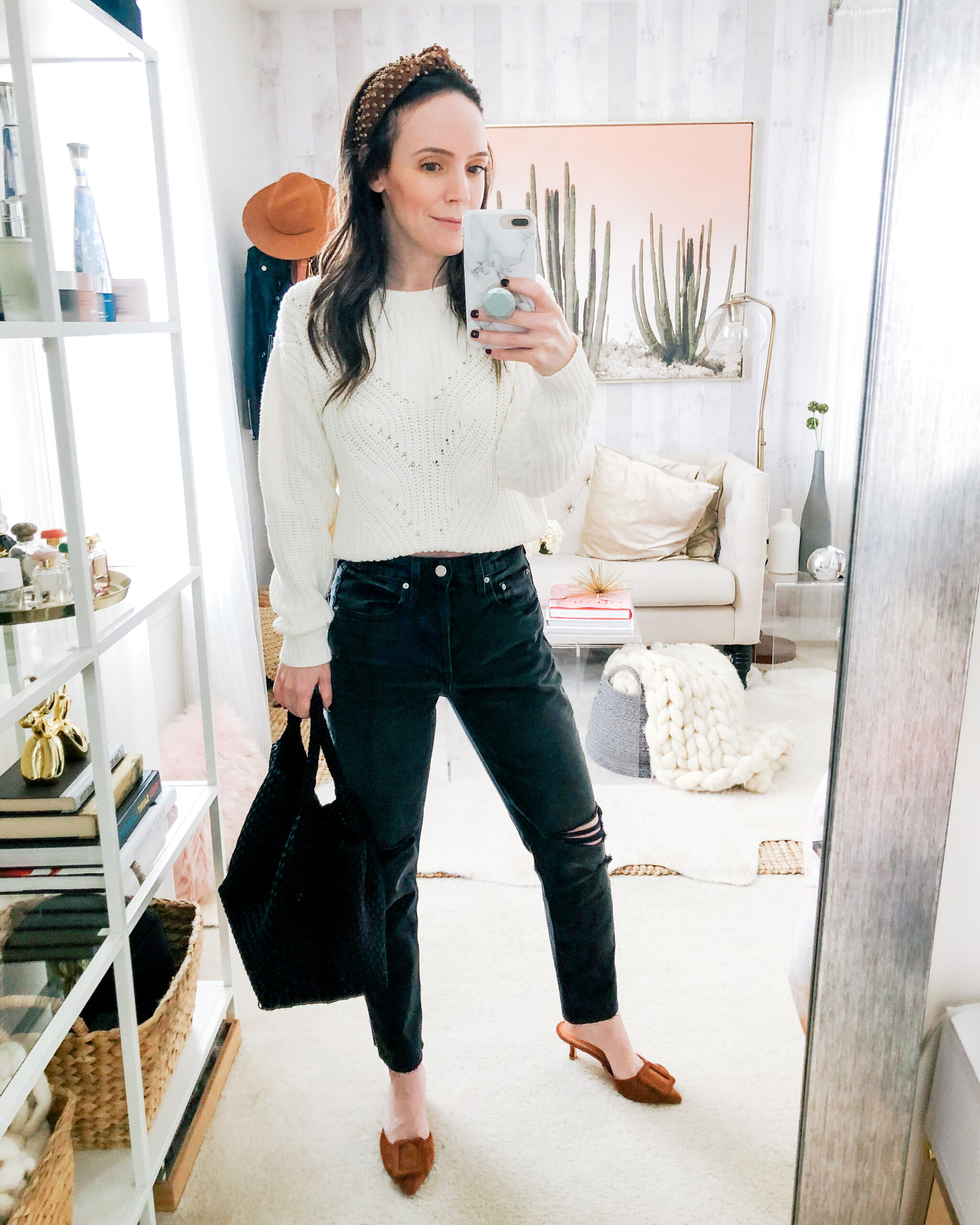 Sweater | Jeans | Mules | Bag | Headband (similar)
1. A camel colored duster is a wardrobe staple and such a great transition piece for spring.
2. The cutest date night top and it's under $30!
3. My back needs this lumbar stretcher ASAP. It sounds like it would feel amazing.
4. And while I'm at it, I feel like I should add this neck and shoulder relaxer to my cart too.
5. If you want to splurge on a designer belt, but want it to be more understated this one is absolutely gorgeous.
6. I really enjoyed what I've tried from Everlane and this cropped hoodie looks so cozy and comfy!
7. The cutest bag for the beach and it can lay absolutely flat which makes it so much easier to pack.
8. This ruched top is absolutely stunning! The color, the draping, the fit – it's all gorgeous.
9. I just ordered these huge pampas grass stalks for my entryway and they look amazing! I am waiting for one more set of 3 to arrive and then I can share what it looks like.
10. Another piece I'm considering from my entryway is this black and white circular mirror. I love all the detail.
11. I love a good exfoliating toner and this one is on my radar!
12. How cute is this monogram jute tote? The perfect bag for the beach or to give as a gift!