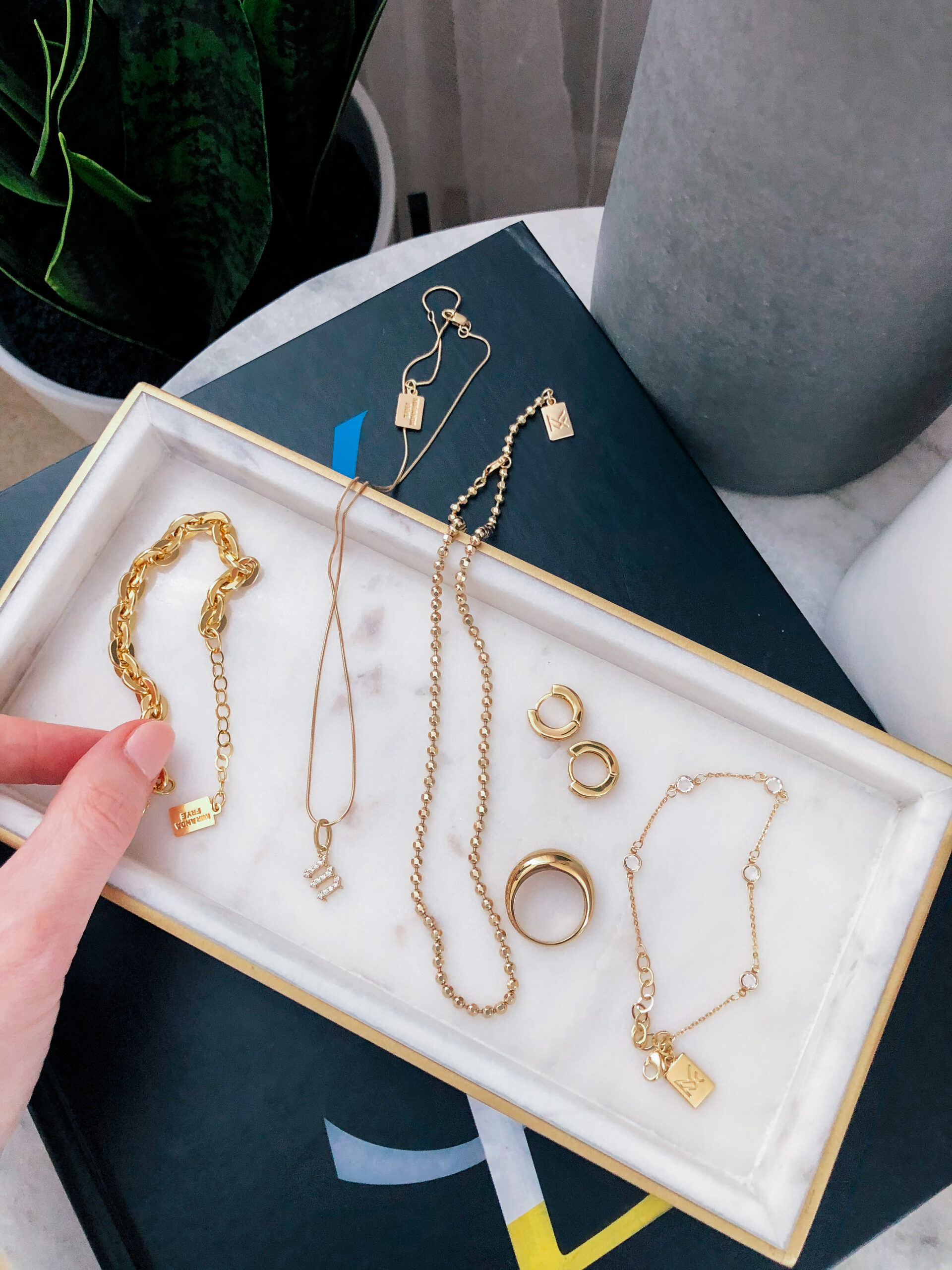 I discovered Miranda Frye jewelry last year and have fallen in love with all of her designs. The quality of her pieces are amazing yet the price points are all super affordable! I thought I would link all my current pieces in today's post along with my discount code. My discount code is ALITTLEBITETC and gets you 10% off sitewide along with free shipping!
1. Somewhere, Lately bracelet – The perfect chunky style to wear everyday and it also looks great worn with daintier bracelets too.
2. London necklace – This is the piece I wear the most out of everything because it looks great with almost all of my outfits and is a great necklace to layer with other styles.
3. Gigi chain – I wear this with the gothic letter charm but it's a great piece to wear alone since it's so simple and delicate. If you struggle with deciding how to layer your necklaces, this is a good one to add to your collection because it will look great with any other styles you wear.
4. Gothic letter charm – I'm all about an initial necklace and I love the gothic style lettering on these charms.
5. Connar huggies – You can't see the detail on these huggies, but they have faux diamonds on one side and cute cutouts on the other. They are lightweight enough to wear everyday and are fun to style with smaller huggies and ear cuffs.
6. Haven ring – A bit chunkier than the other rings I wear normally but it doesn't look too big for everyday.
7. Amy bracelet – How gorgeous is this bracelet?!! This styled with the Somewhere, Lately bracelet is the perfect combo!