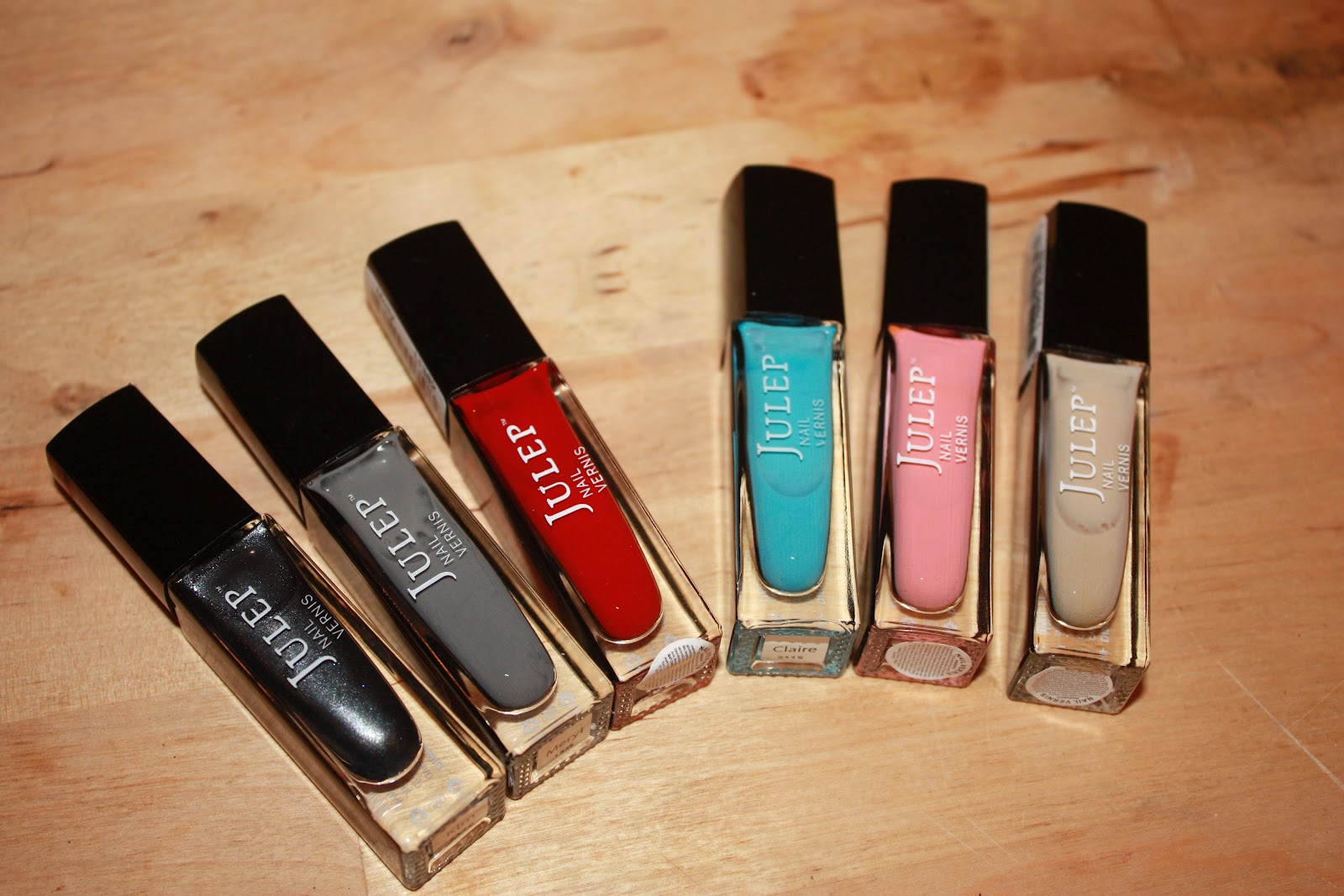 My love for
Julep
nail products knows no boundaries – I subscribe to their
Maven membership
program, have amassed more colors than any normal person may need, and wear one of their colors practically every week as evidenced on my Sunday Nailday posts.  Their polishes dry in just a few minutes, wear forever without chipping and go on so flawlessly that some colors only need one coat – did I blow your mind?  I know, mine too.  But as if their nail products were not already something to blog about (like I need a reason), they have recently been releasing other beauty products that are  just as blog post-worthy.  Most are nail-centric accoutrements to their stellar polish line, however they have been coloring outside the lines recently with non-nail related beauty products.  Again – mind blown.  You may need to sit down for the rest of this.
I have always been a simplistic one when it has come to my nail maintenance.  Shocking, I know since my makeup routine is the polar opposite.  My dexterity at doing my own nails is what has always held me back.  Why on earth did my parents push me to practice piano when the real value was in learning how to do your own nails?!  Shaky hands does not a good polisher make. With my new found appreciation,  I now find value in the above products – quick dry polish drops for when deciding to change my polish 2 minutes before leaving, or cuticle oil conveniently packaged in a sublimely easy roller ball applicator.  The latter necessary for me now because great cuticles are a sign of a proper upbringing, right? No?  Well it should be.  And when creativity has escaped the efforts to name a product – give it the most obvious name possible – The Best Pedi Prep Ever.  And it is, hands down.  Removing that stubborn red or black nail polish I so recklessly wear, is no longer the bane of my existence.  This polish remover tackles the task head on, and my fingers are salvaged in the process.  Julep has every aspect of my hands, fingers, feet and toes completely covered.  How nice.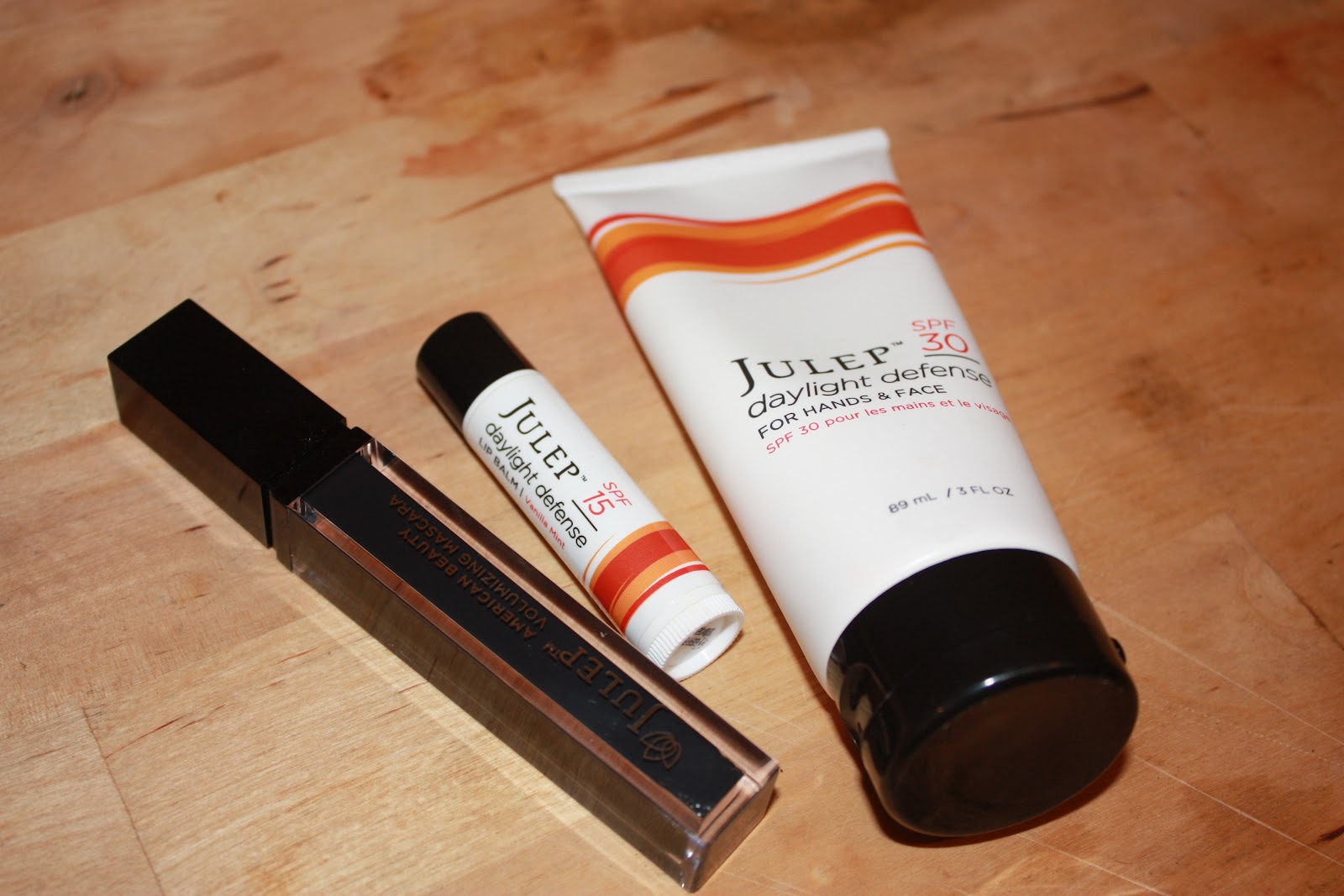 American Beauty Volumizing Mascara, Daylight Defense Lip Balm, Daylight Defense for Hand and Face
As if the nail products were not enough for this emerging brand, they have begun dipping their toes into the makeup/skincare pool.  And so far – I am loving every endeavor!  You may remember my summertime post where I waxed poetically about my sunscreen necessities for keeping my skin as pale as ghostly possible – well, this Daylight Defense for Hands and Face was top on my list.  With a texture that melts into the skin, and a delicious citrus-orange scent, it became the only sunscreen I wore all summer long.  While the sunscreen was busy blowing my mind, you may think that a chapstick could hardly even make it on my radar.  But your thinking would be wrong.  I do not discriminate when it comes to anything beauty – no matter how small or chapsticky.  Applying this daily would be an understatement since I apply it ALL day, every day.  It is one of the only lip moisturizers I have found that doesn't make my lips peels. Hallelujah.  But my sermon isn't over until I discuss their newest beauty tangent – the American Beauty Volumizing Mascara.  Full, lush lashes is a mediocre description.  The product actually has fibers that attach to the lash and extend it out, almost to my hairline frankly, making people actually have to search to find my eyes through my lashes.  I apologize for the extra work.  But what I will not apologize for is my ridiculously long, love letter to Julep products.  When you are in love, you just want to tell everyone.  So goes this post.  I heart you, Julep.
And if you are not already in love with them after my praise-singing (maybe you didn't read that the mascara touched my hairline – hairline, people! Hair. Line.), then maybe you need to try it for yourself.  Click here to join their Maven program.  And then write ME a love letter once YOU fall in love.