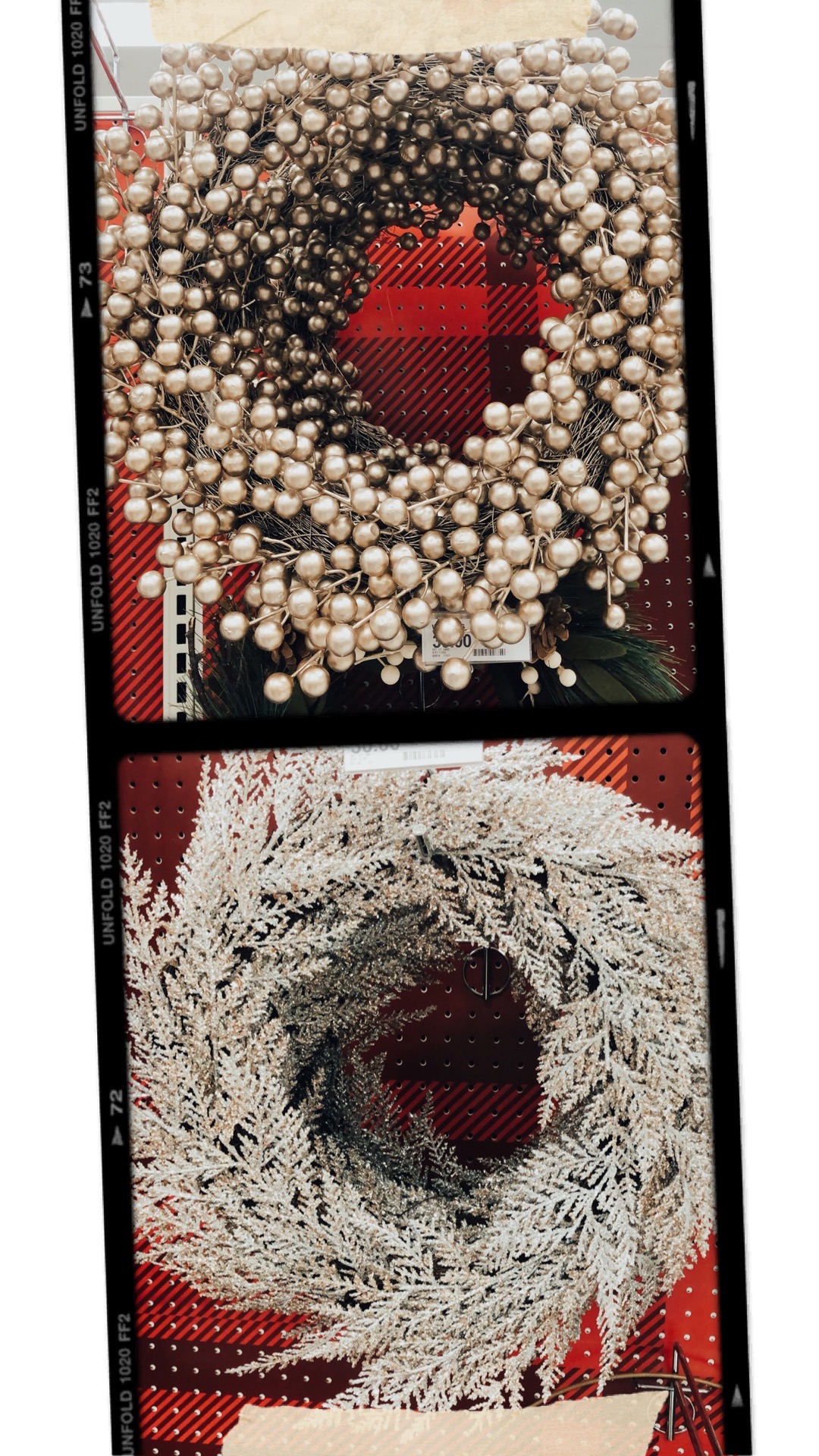 Target is one of my favorite places to buy holiday decor from and there are so many great pieces in store and online right now!
1. First off we need to talk about the two wreaths in the above pictures. I love an unconventional Christmas wreath (something not green and red) and these two were absolutely beautiful in person! Here is the bottom one and here is the top one.
2. I have last year's version of these bottle brush trees in my office and love how colorful they are. There is pink, red and gold.
3. For small apartments or small spaces, a tiny tree already decorated is perfect. This one is so chic!
4. Sticking with the colorful Christmas theme, this pom pom garland is great for a kid's room or a themed tree.
5. For my neutral or minimalist lovers, this wreath is so elegant.
6. A cute pom pom blanket is a great warm accent to any basket or chair – and this one is less than $10!
7. Throw pillows are a quick way to change up a room's theme each season – this one, this one and this one are holiday perfection together!
8. I saw these burlap wrapped trees today in store and they are so cute.
9. I personally love to style decorative boxes under my tree and reuse them each year – this is my favorite brand of gift boxes to buy.
10. This Advent calendar is such a great piece to bring back year after year.
11. I like the simplicity of this garland for a mantle because it allows all the decor to really stand out.
12. For those that want really bright and fun colors for their tree or a themed tree, this box of pop culture ornaments is absolutely adorable!
13. I saw this doormat in store and loved the look. For a more classic vibe, this one is perfect.