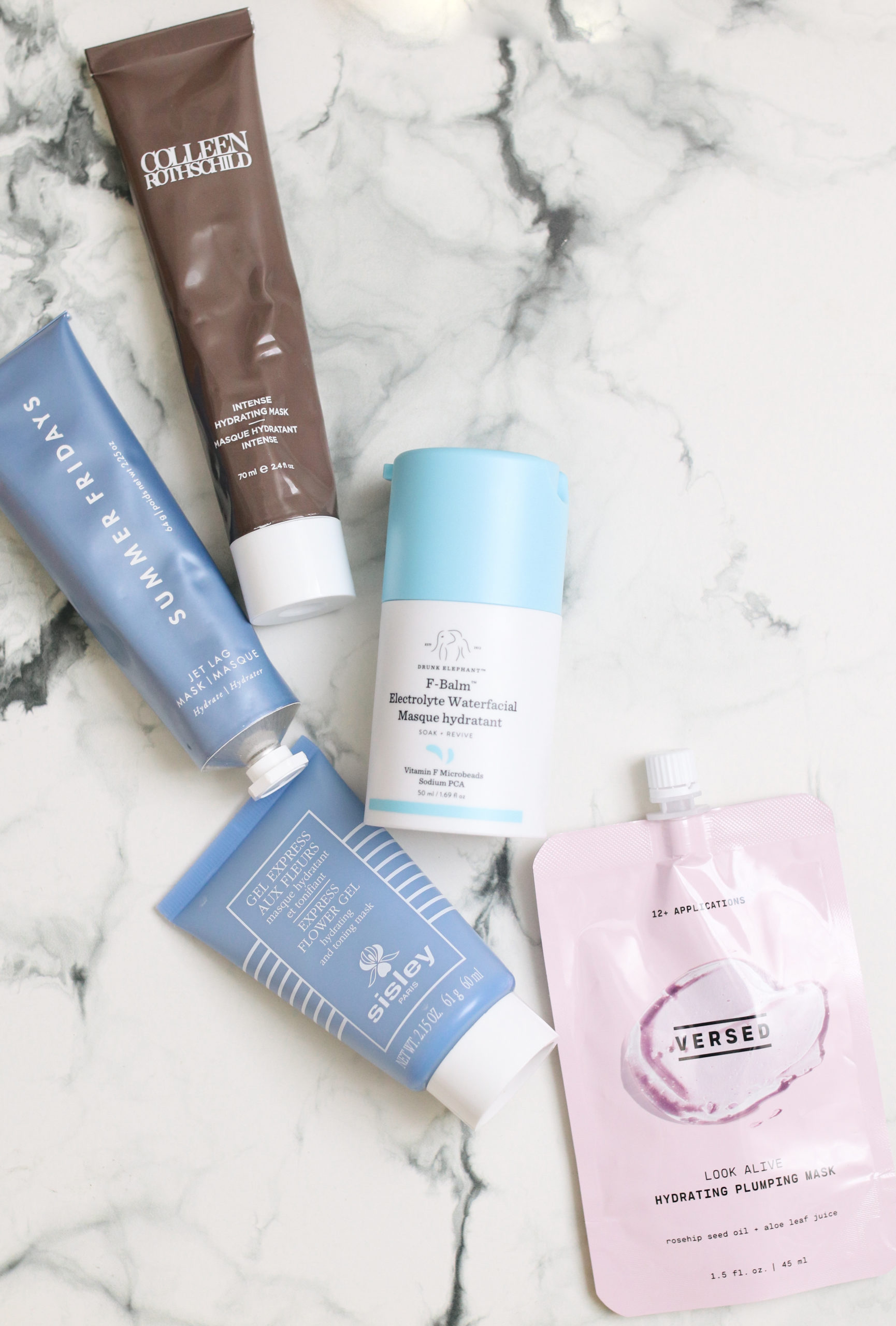 While I do love my retinol, lactic acid and vitamin c products, I probably use products that target hydration the most in my routine. I always try to have a product that helps put moisture back into my skin because I find that helps fight off most of my anti-aging concerns on a regular basis. Hydrating masks are something I like to use 3-4x/week and thought I would share 5 of the ones I am using and loving this winter.
1. Colleen Rothschild Intense Hydrating Mask – This one is probably my favorite out of the bunch because it really helps to give my skin an instant boost of moisture and really hydrate it, but the price point is one that isn't too crazy expensive. One tube lasts me months and months and the results are always consistently great.
2. Summer Fridays Jet Lag Mask – There is so much hype surrounding this mask, but it really lives up to it. I know there are a few ways you can use it, I prefer to use it as a rinse off mask. It's nourishing, moisturizing and helps to calm my skin when it's feeling a bit irritated or sensitive.
3. Drunk Elephant F-Balm – The newest addition to my hydrating mask collection, this new launch from Drunk Elephant is fantastic! It's an overnight mask though I also like applying a thick layer and leaving it on for 15 minutes for a quick burst of hydration. When I leave it on overnight, it really helps to plump my skin and leave it feeling fresh, glowing and bouncy the next morning.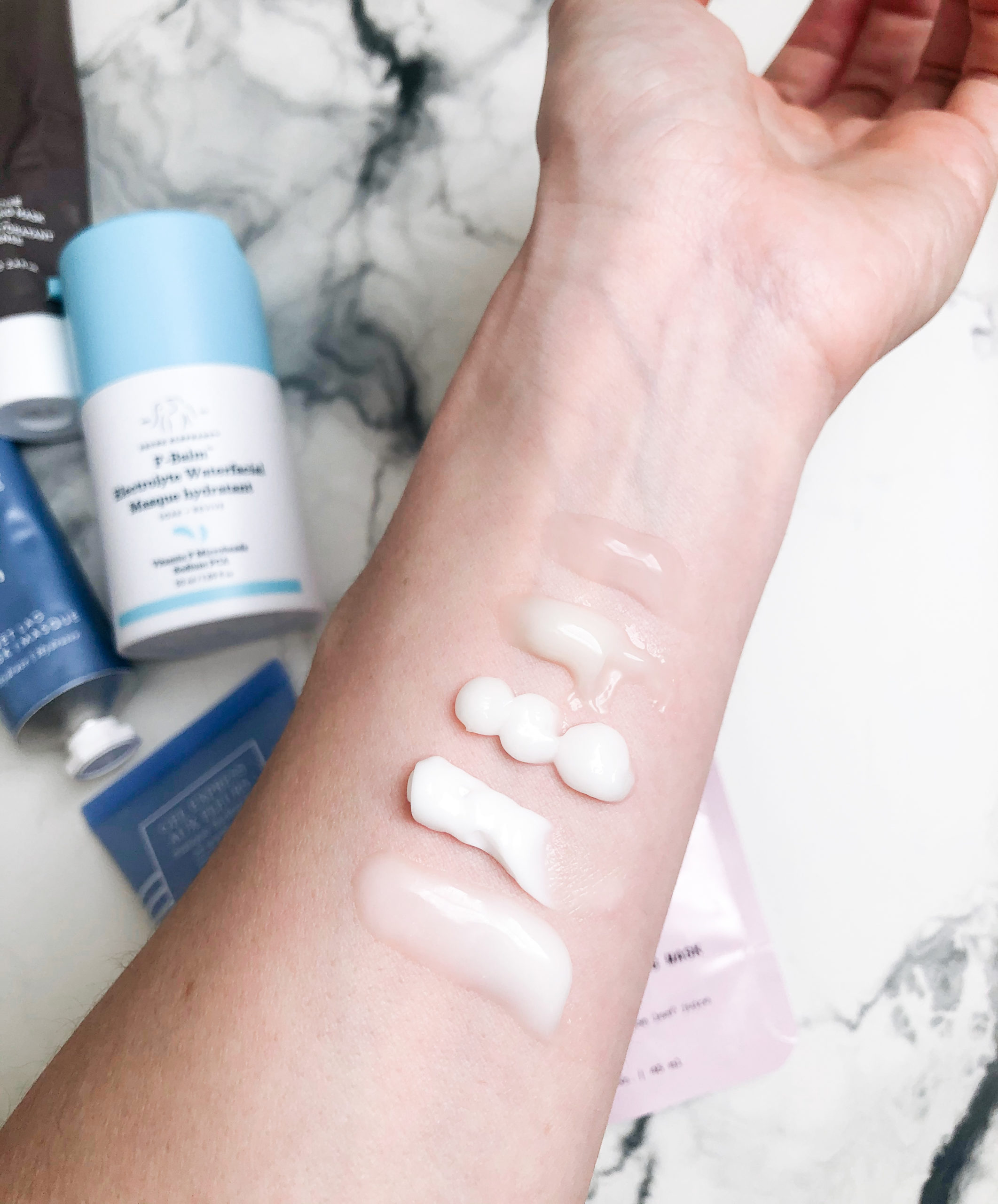 From left  to right: Colleen Rothschild Intense Hydrating Mask, Summer Fridays Jet Lag Mask, Drunk Elephant F-Balm, Sisley Express Flower Gel Mask and Versed Hydrating Plumping Mask
4. Sisley Express Flower Gel Mask – I've been using this hydrating mask the longest and while it is the priciest one out the bunch, it really does give the skin the most incredible boost of hydration. My skin feels instantly smoother, tighter and really healthy looking. A little goes a long way with it so you only need a small amount which helps to justify the price a bit more. Ha!
5. Versed Hydrating Plumping Mask – If you are looking for a super affordable hydrating mask that really gets the job done, this one is only $10! I do go through this one quicker so I repurchase it slightly more often. The gel texture immediately feels cooling on the skin and it does a phenomenal job at helping plump the skin.
What is your favorite hydrating mask?! Leave me a comment below!