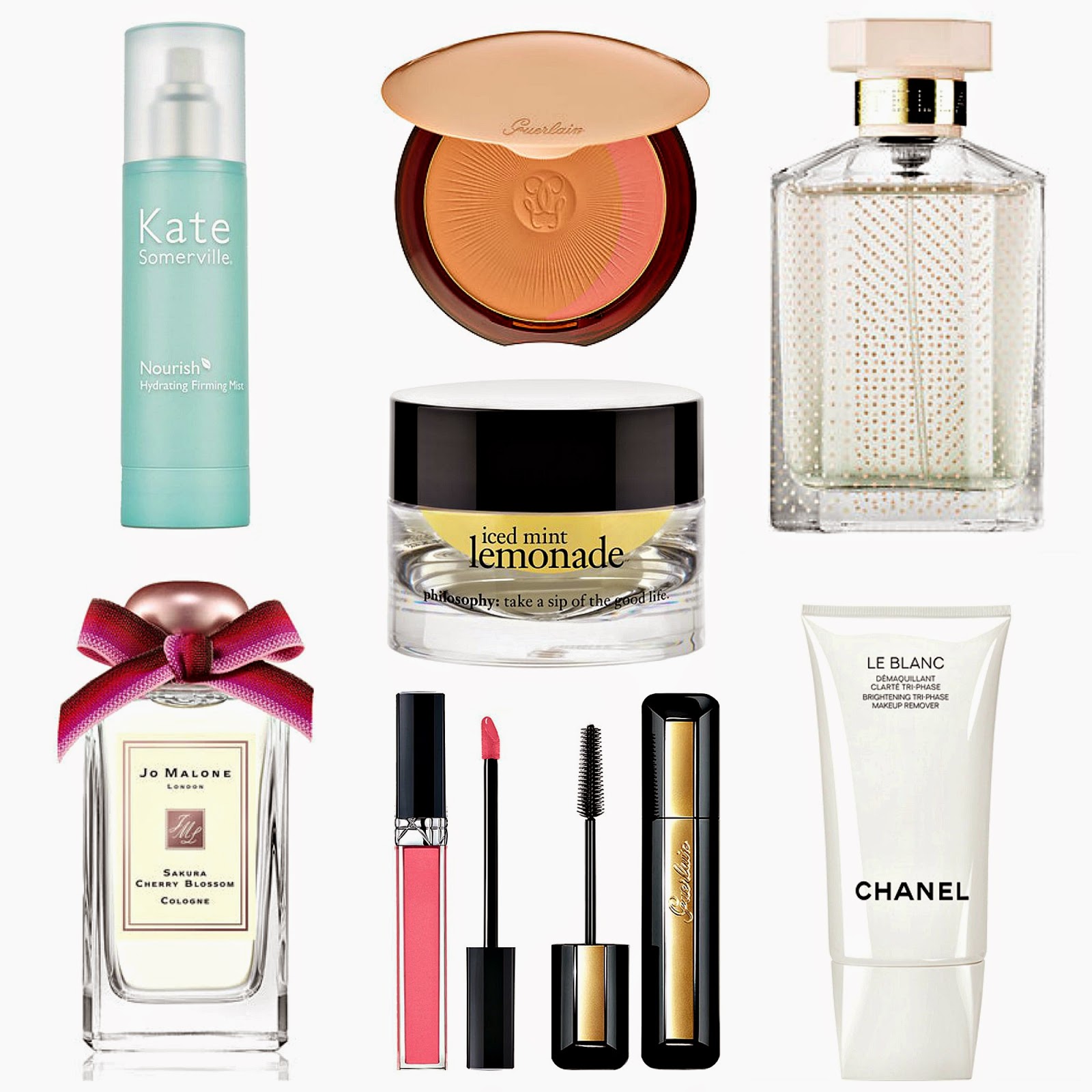 The spring collections are in full swing now and soon the summer collections will be trickling in – eek! So exciting! Here is a look at some beauty products that caught my eye over the past few weeks:
5.
Dior Rouge Dior Brilliant Lipshine
-I really enjoyed the Dior Addict Fluid Sticks when they launched, and these new Lipshines seem like a good hybrid between a balm, lipgloss and lipstick.
6.
Guerlain Cils d'Enfer So Volume Maxi-Lash
– The original Guerlain Maxi-Lash is one of my favorite mascaras of all time, so any version of it I most definitely want to try. Dramatic, bold lashes – yes, please.
7.
Stella McCartney Stella Eau de Toilette
– I wore the first and original Stella McCartney fragrance for years, and this new version with notes of mandarin, lemon, freesia and rose seems like the a great scent for spring.