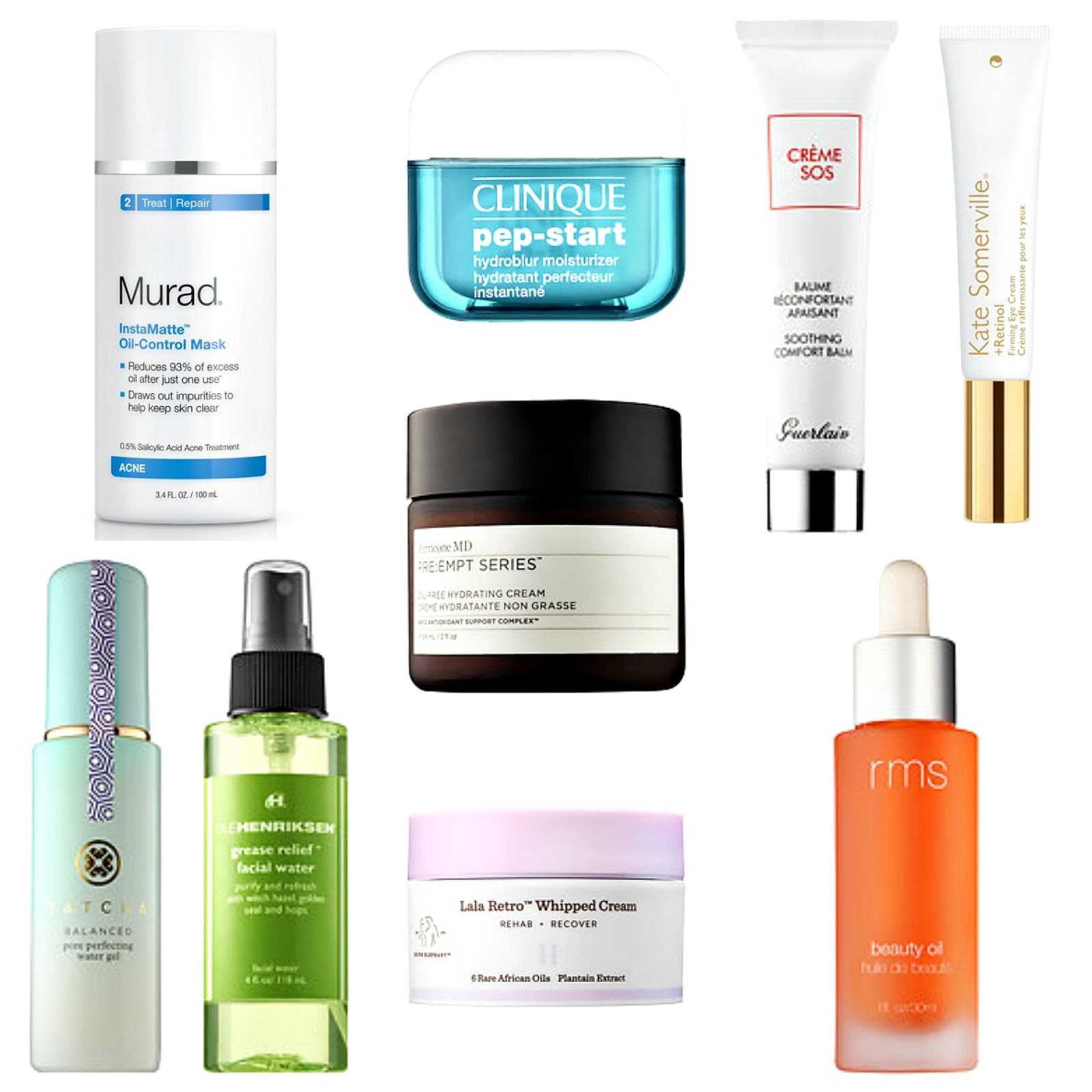 I'm forever perusing all the beauty sections of every site to see what new skincare products are popping up. Here are the ones that caught my eye these past few weeks. 
1.
Murad Oil-Control Mask
– Anything to keep me matte in the summer is on my radar. I actually have this mask and love using it 1-2x/week in the morning. 
3.
Guerlain Soothing Comfort Balm
– It's always great to have a product in a skincare routine that is designed to comfort and soothe the skin because irritations are inevitable. This new one from Guerlain seems like something I would want to keep in my cabinet for those instances.
6.
Tatcha Balanced Pore Perfecting Water Gel
– This just arrived in the mail so I will be testing it out this weekend. I have heard nothing but wonderful things about this water gel especially for those with oily skin. Stay tuned!
7.
Ole Henriksen Grease Relief Facial Water
– Grease relief? As an oily skinned gal, that is music to my ears. Not sure how a spray delivers those kinds of results but I am still interested to try it. I'm a sucker for skincare!
9.
RMS Beauty Oil
– RMS beauty has been on my radar for quite some time – both makeup and skincare. This beauty oil sounds simple and basic, but sometimes those products are the most effective.