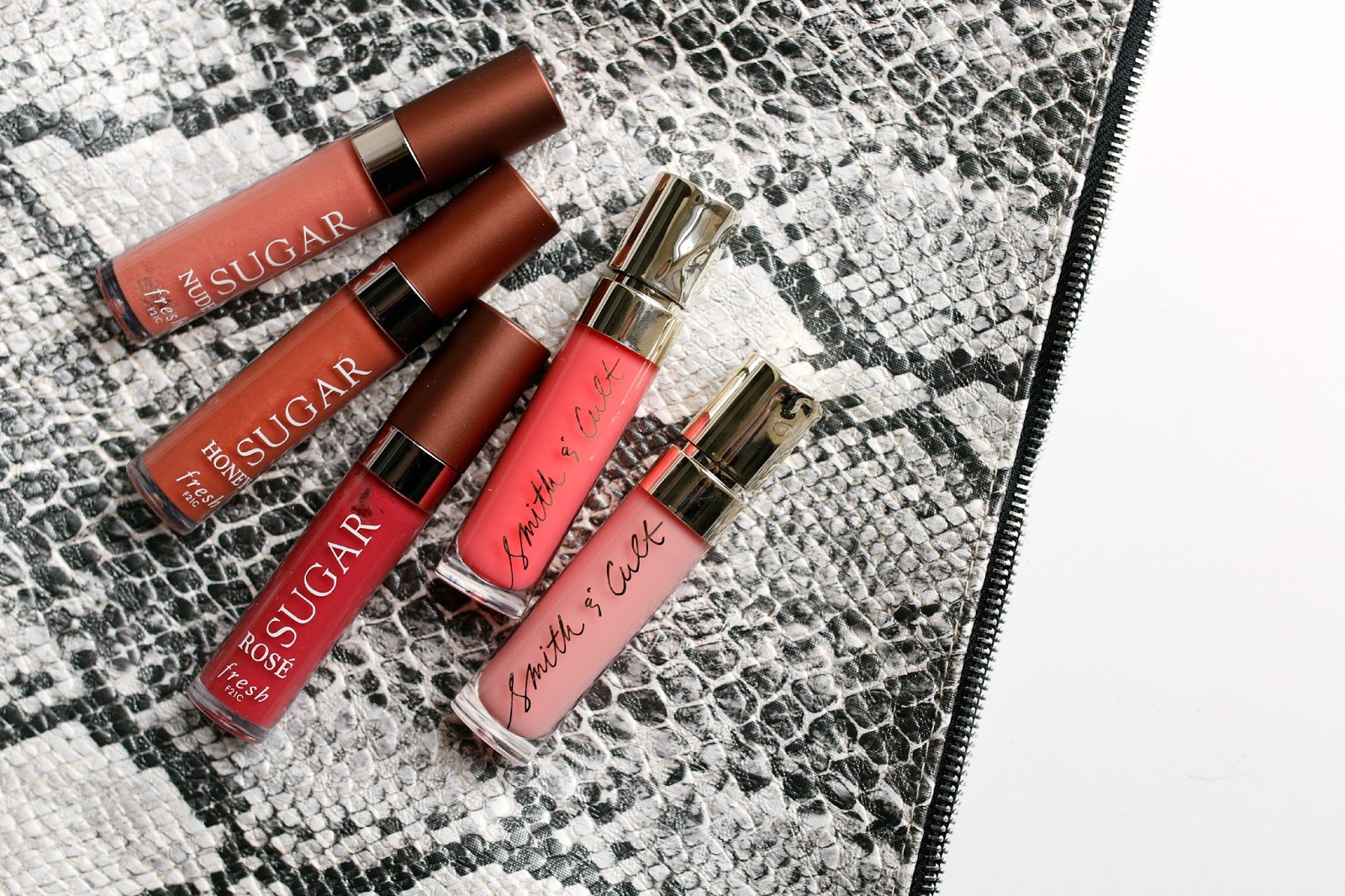 1.
Fresh Sugar Shine Lip Treatment in Rose, Honey and Nude
– There are much bolder shades in this collection, but I was instantly drawn to these natural shades that are perfect for everyday wear. The Rose shade had the most pigmentation and looked like "my lip color but better" when on, while the Honey and Nude shades were very natural and a great layering piece. The texture is much thicker than I anticipated and did not have as much slip as I would like, but the way it made my lips feel and how well they stayed hydrated made up for it completely. It's nice to have a gloss option in my collection that can also double as a lip treatment.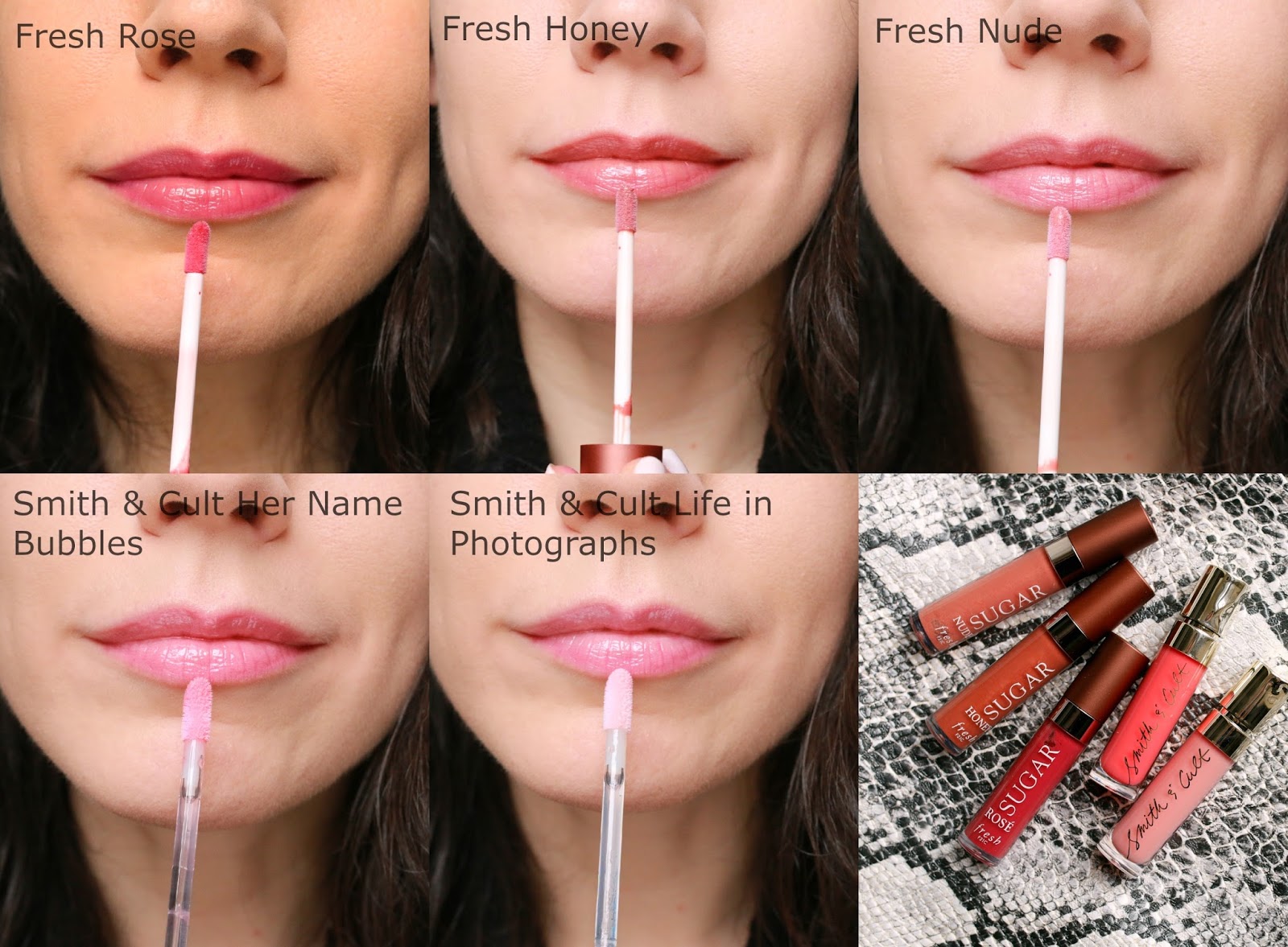 2.
Smith & Cult Lip Lacquers in Her Name Bubbles and Life in Photographs
– As I said earlier, I already love the
polishes
(and the names – they always get me), and from the looks of the glosses in the tube they seemed promising. As you can see from the above swatches, they are VERY sheer. And both shades almost looked identical when on which was a bit disappointing. But the major selling point for me was how great they felt on my lips. They have a jelly-like finish and glide right on without disrupting any lipstick I may already be wearing. Since I have only tried these two shades, I cannot speak to how pigmented the brighter shades will be but it may be worth trying if you like bold colors with a sheer and wearable finish.